Modern X - Multipurpose Presentation Template v4.0
Create your professional-looking presentation in an easy and most time-saving way.
the All-in-one presentation template that allows you to build your next presentation and communicate your message in an engaging way.
Last Template Updated On: 4th October 2021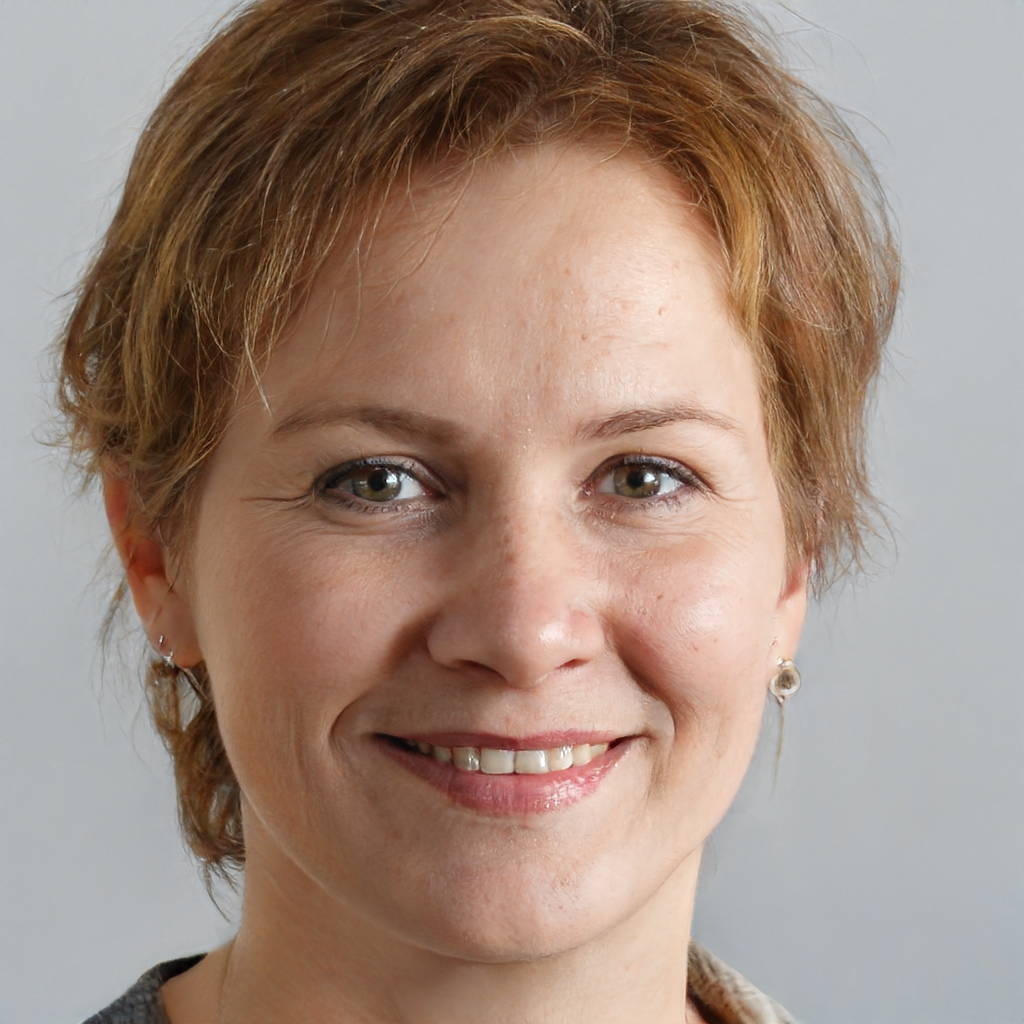 Anyone looking for a flexible presentation to use in a variety of situations.
It's easy to tailor to your needs. This presentation is well put together and the files are organized in a clear, easy-to-navigate manner.
Beautifully done!
Took all the hard work out of creating a gorgeous yet professional presentation for work. I work for the DoD and everyone is SHOCKED with how great it looks.
It saves time for a multi-task person like me.
Indeed, they are made by very pro PPT designers. I can choose a few slides I like from each section and delete the rest, then the peace of mind.
This template is visually pleasing and professional, it's about to make this presentation so much easier! The colors and animations were so good, couldn't be happier with the purchase.
Ready-to-use templates for your slide presentation
Used by hundreds of great businesses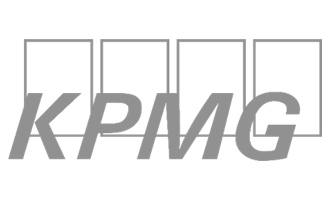 Do you see yourself in any one of the situations?
🤷‍♂️ Doubtful if your presentation design is awesome enough to impress your boss/client/audience
😠 Extremely stressful, difficult, and time-consuming building presentation
🥱 Nobody cares about your presentation or too boring your audience tune out
😨 Blank presentation scares you, you have great ideas but you don't know how to illustrate them into a presentation
😫 Your slides filled with dense paragraph, bullet points, and boring diagrams
❌ You failed to get your audience to act on your idea, product, or service
If the answer to that is a resounding YES, then keep reading!

Let's be honest. Creating a beautiful presentation is hard, especially when you're not a designer or non-technical. N
obody likes making presentations, it's time demanding, you put up all this effort and oftentimes you can't figure out why your slides don't look better, in other words, notoriously bad. After several years of creating 1000s of presentation slides for our clients, we had enough.
We decided to create a beautiful and easy-to-use multipurpose presentation template. This template is the evolution of all presentations template that can be used to create presentations for a different type of fields such as Business, Corporate, Pitch Deck, Portfolio, Agency and many more. Our aim of designing this template is to help you create a professional and winning presentation, quickly with minimum effort. It provides a tailored and considered set of designs and slides that makes decision making easier.
Now, creating presentations made easy like never before.
Your idea deserves a brilliant presentation.

Impress and win
your audience
Accelerate your
business growth
Communicate your
message effectively
Premade presentation
templates for all fields
Powerful, effective, and customizable to your needs.
For App/Software Showcase

For Consulting Firm Proposal
Getting started with Modern X is as simple as 4 steps!
Kickstart quickly with our Premade Presentation Template and customize it to your needs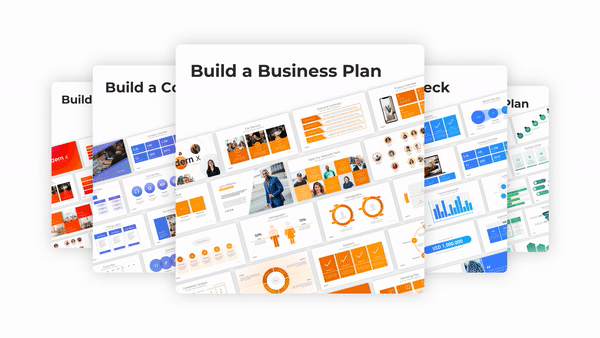 1️⃣ First, choose any one of the included Premade Presentation Templates.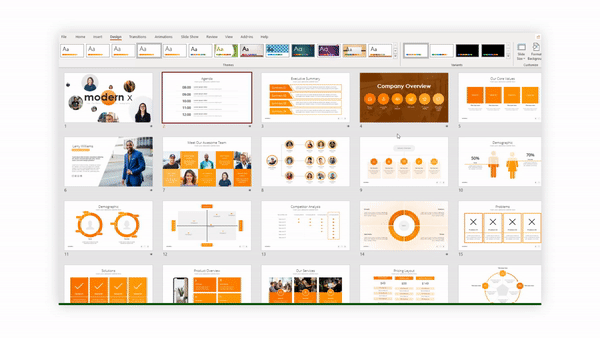 2️⃣ Then, change the theme to match your brand and business.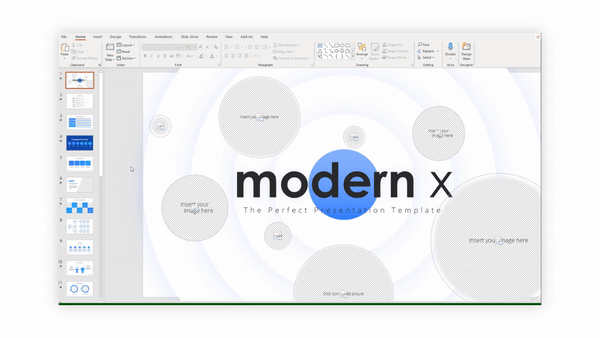 3️⃣ Next, edit text and image placeholders with your content.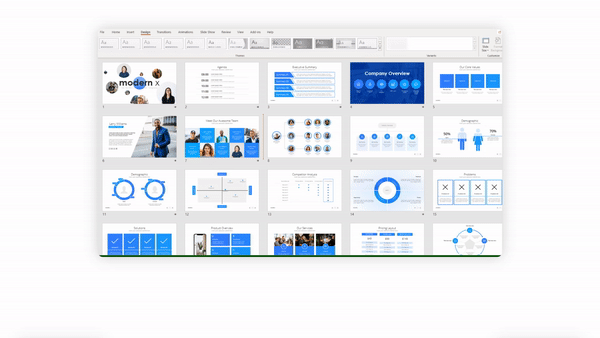 4️⃣ Finally, mix and match from our 1000+ unique slides that best suits your presentation needs.
Receive Lifetime Access and Updates
to Over 1120+ Slides Today!
One-Time Payment & No Recurring Fees
Level Up Your Presentation with modern x
See for yourself how Modern X will enhance your overall presentation.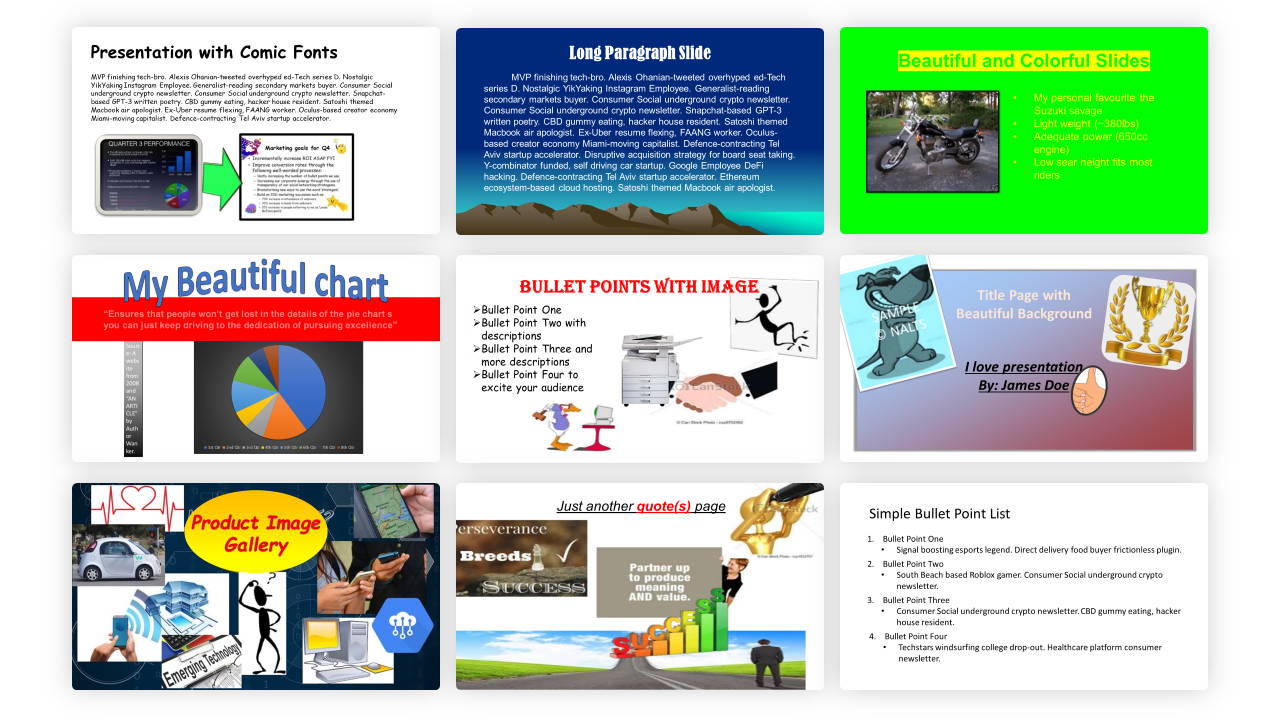 Poorly designed slides with too much ugly text that causes problems for your audience.
Slides that don't reflect your company's branding and most importantly it doesn't give the wow moment or an impact to your audience.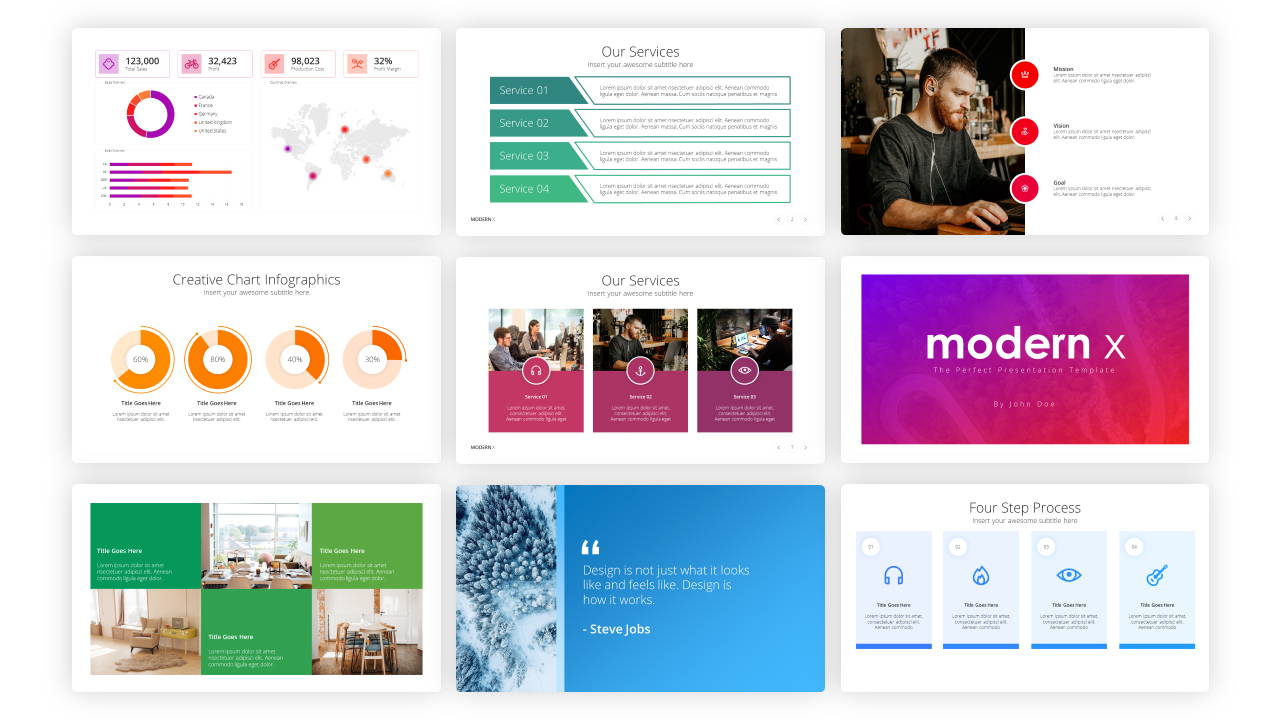 Professional design with beautiful compelling visuals that helps your audience to understand and remember your presentation.
Bold and beautiful icons, shapes, infographics, and charts enhance your presentation.
Company branding that adds value to your overall look and feel of the presentation.
Choose From 1120+ Unique Slides
Create endless presentation slides by mixing & matching our thousands of pre-built templates.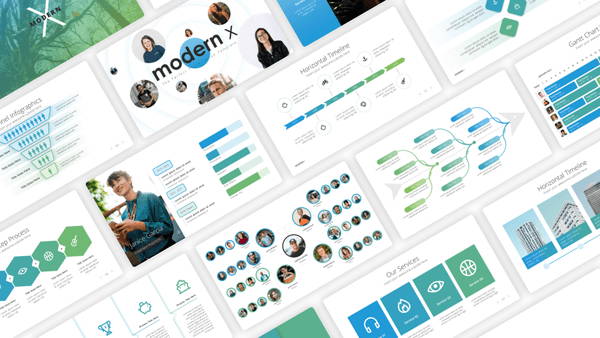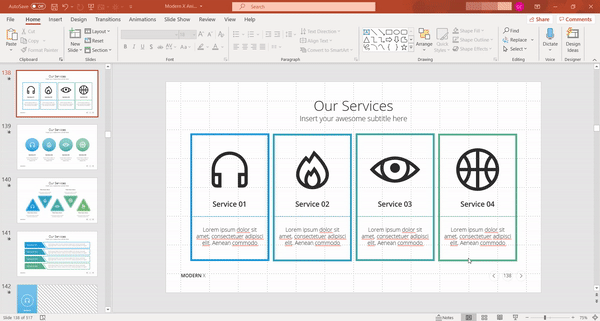 Fast & Easy to Edit (Master Slide)
Not a designer? No problem. Editing the template is easy peasy. Replace the placeholder with your content to get a stunning slide.
Drag & drop your images into the placeholders to quickly add your image into the slide.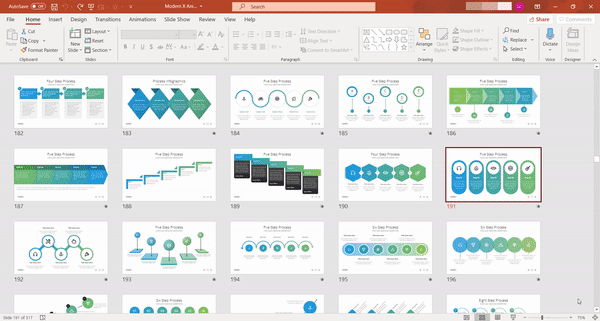 Change your slides theme colors in one click to match your brand and business.
All slides included in the template comes in both Light & Dark Theme.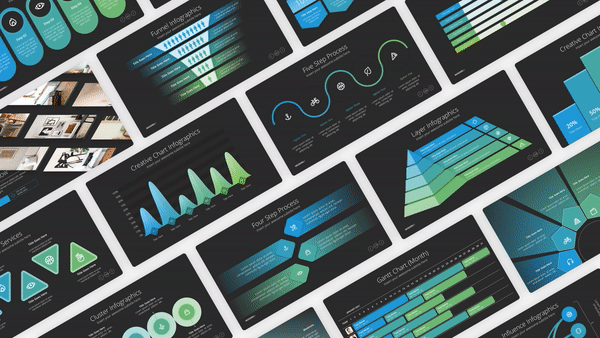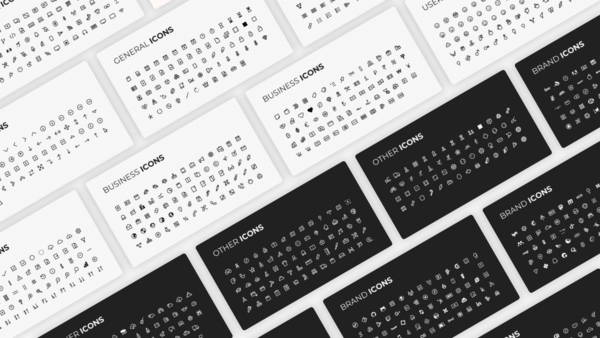 Neatly organised vector icons provided for you to supercharge your presentations.
Instantly make beautiful pictures with pre-made gradients using our Gradient Maker.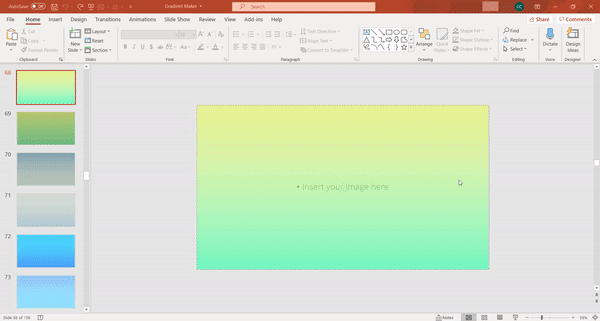 All future template updates are free. Nothing to pay, ever again!
Last Template Updated On: 4th October 2021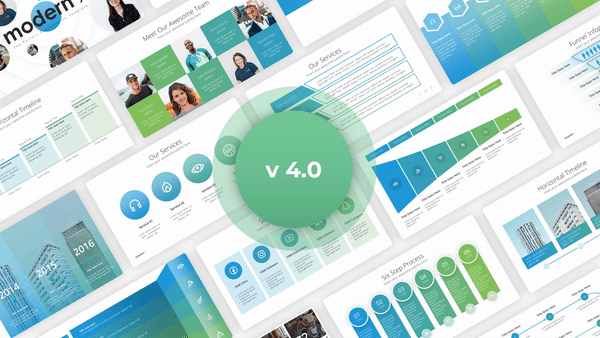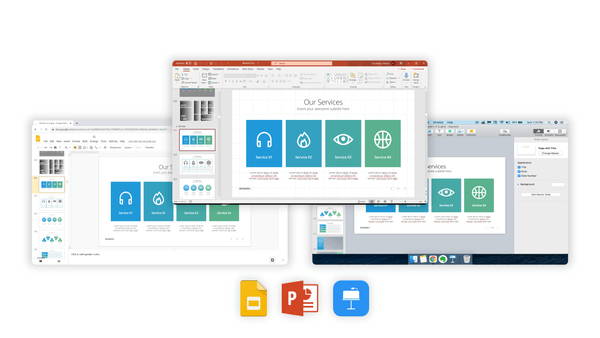 Slides Compatible With Your Favourite App
Our templates are versatile and work seamlessly with the most popular formats.
Bring life to your slides. Wow & impress your audience with animated presentations that stand out from the crowd.
Ready to use Pre-made Colors To
Match your brand & Business
Change your slides theme colors in one click using our 60+ pre-made colors.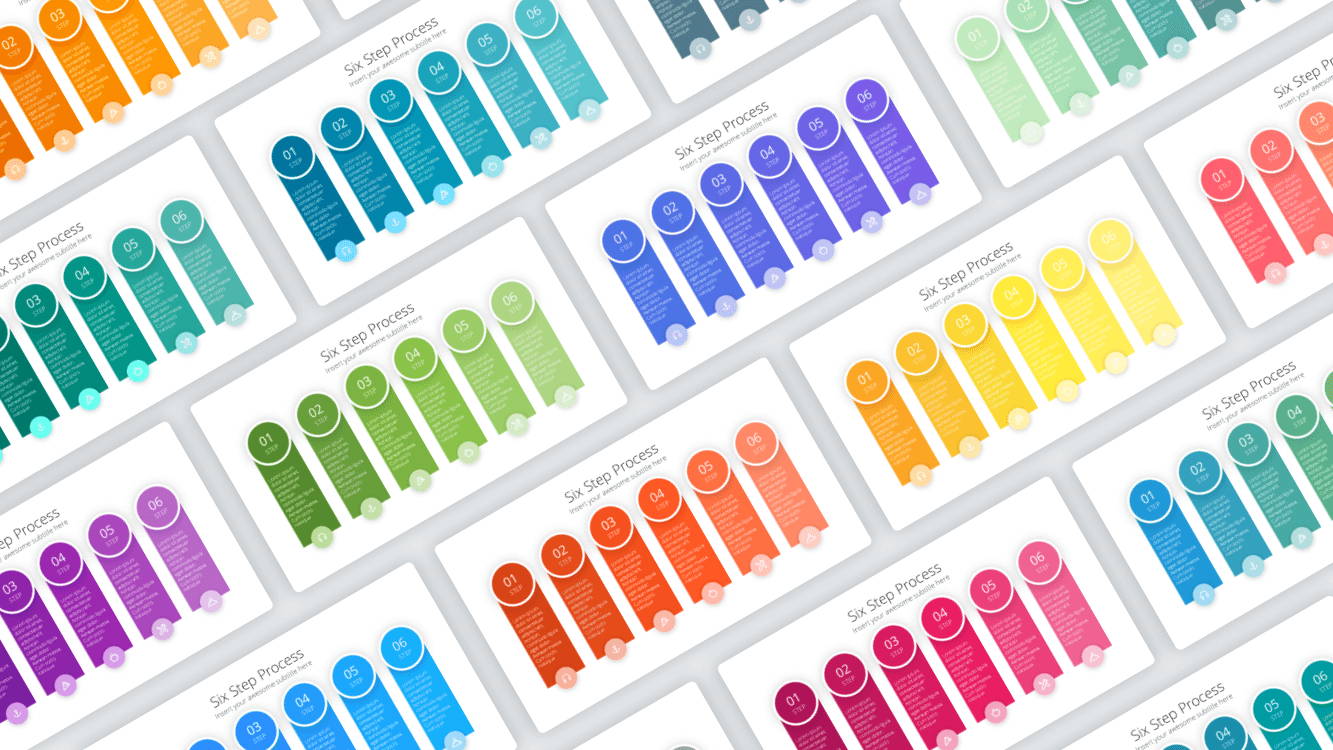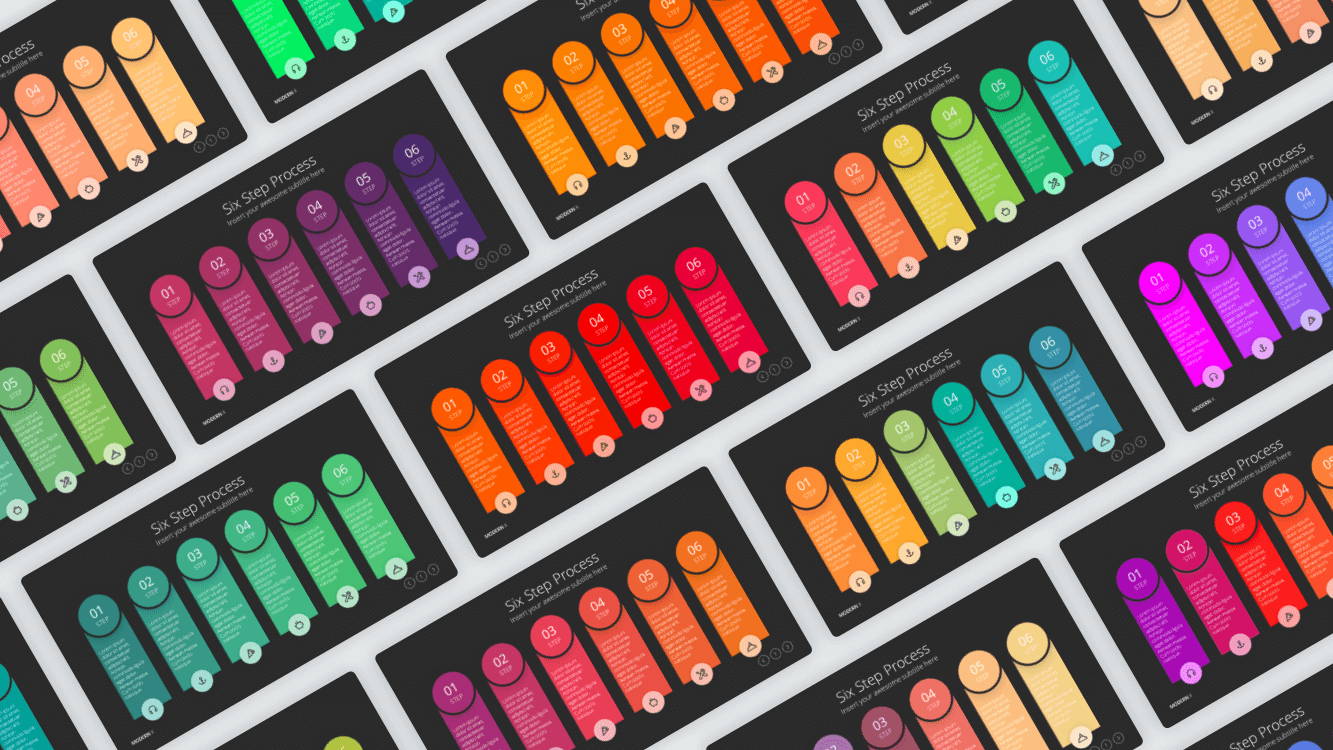 Having access to these slides have made it more fun to develop a slide show for executives in my company. The fact that the templates are fully editable have made it easy to match the colors scheme to the standard templates used. I actually look forward to using new slides from this collection each time a new presentation is needed.
Before and After Using Modern X template
See for yourself how your conventional slides look like when use Modern X template
Before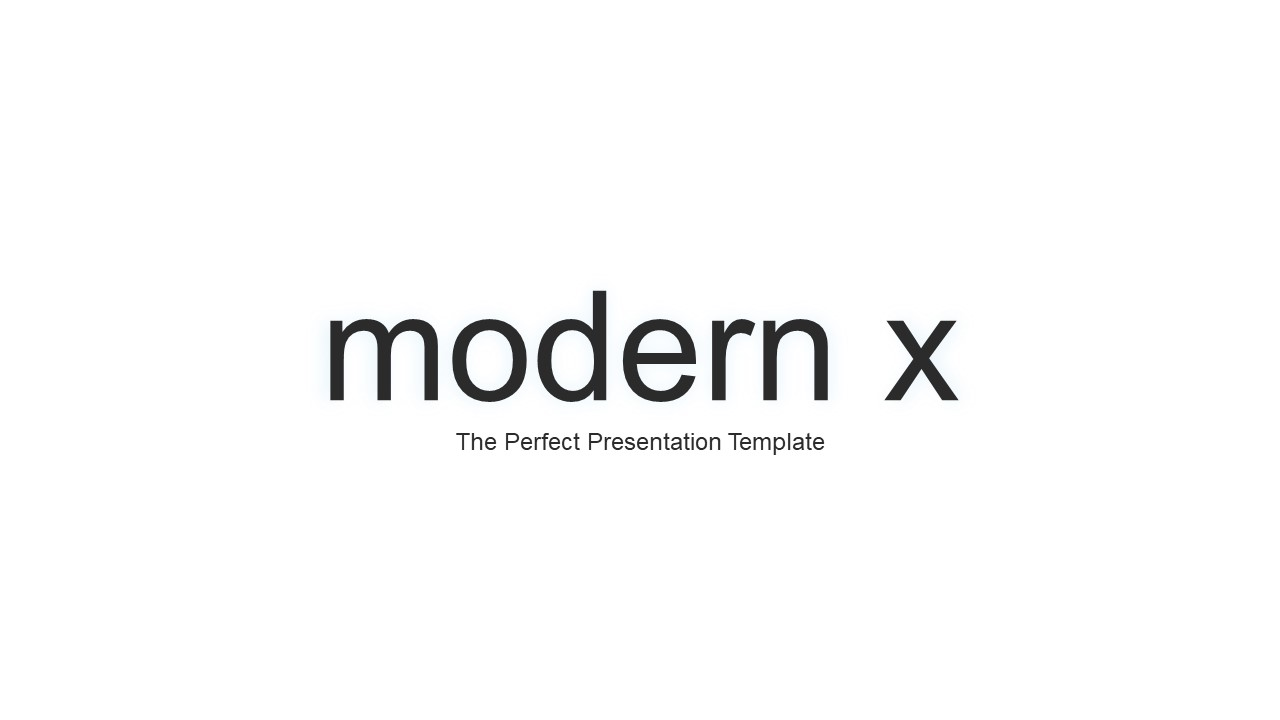 After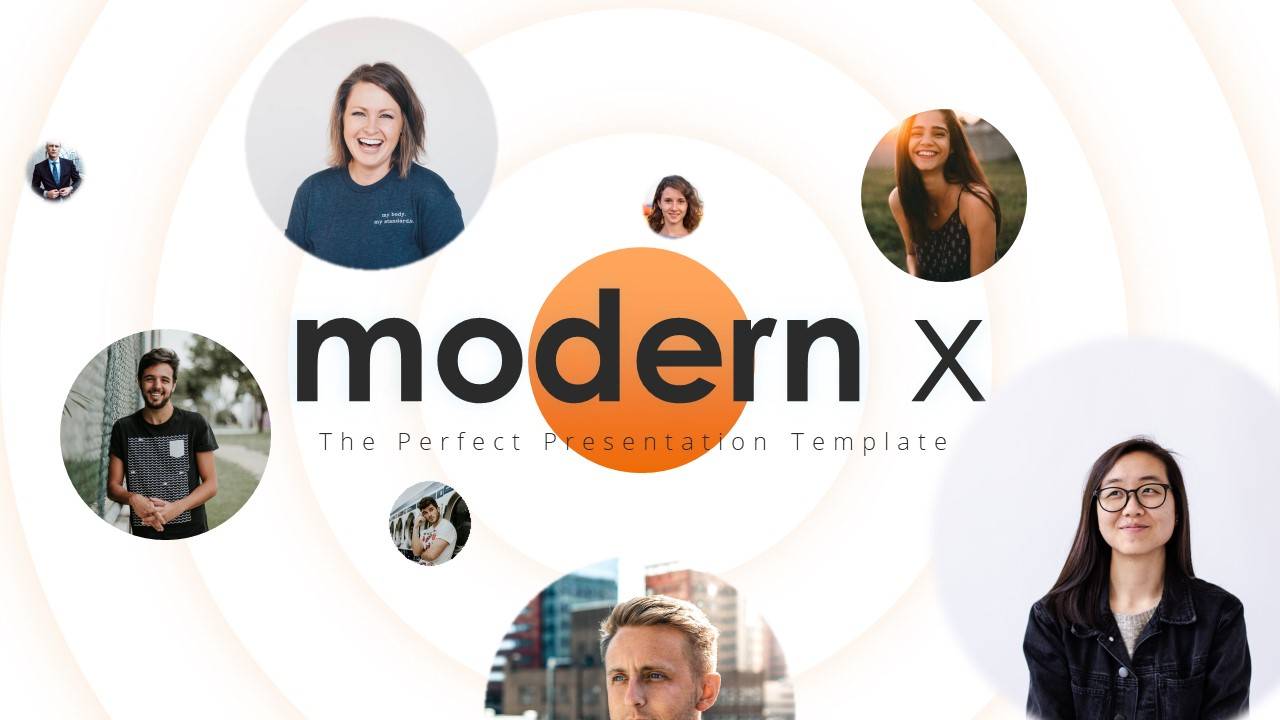 Before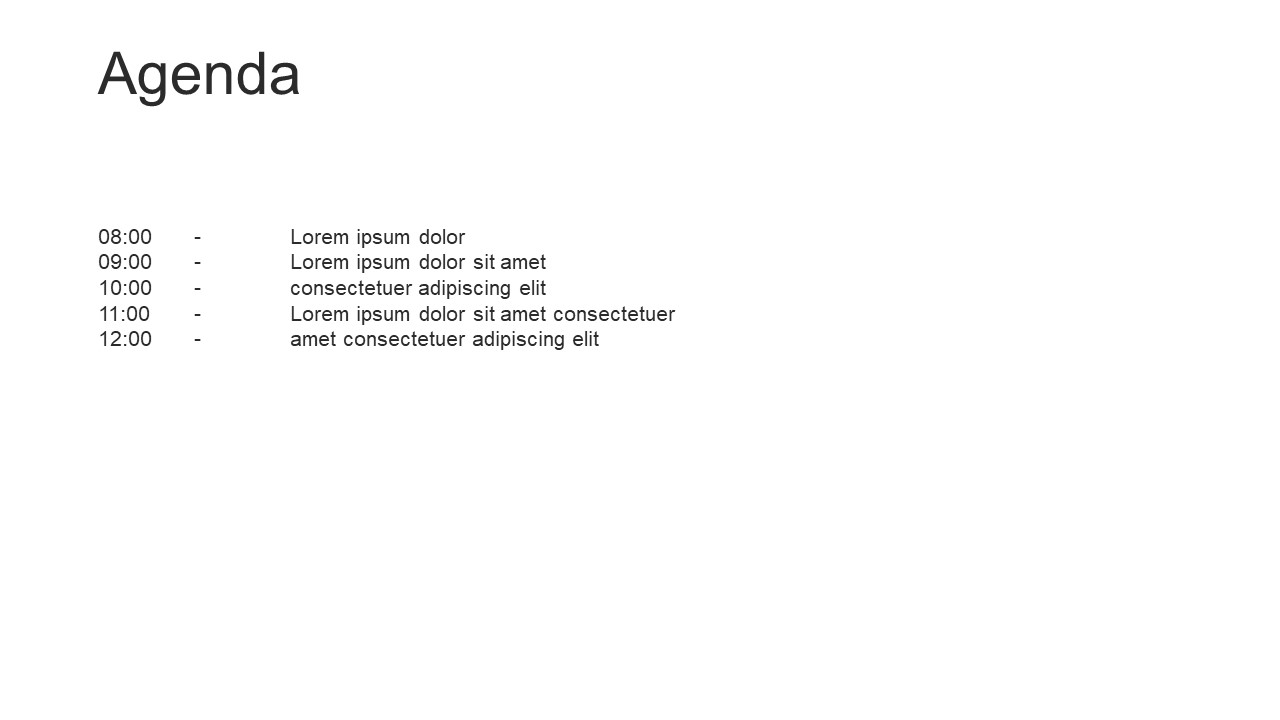 After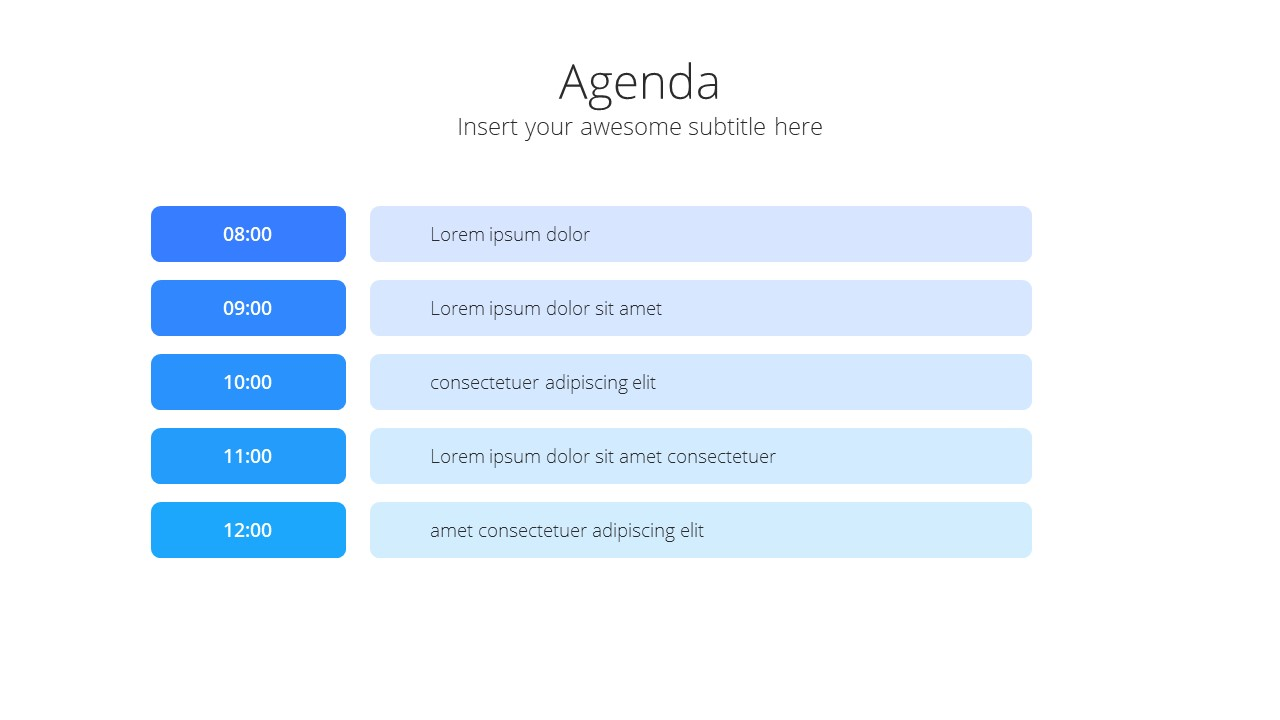 Before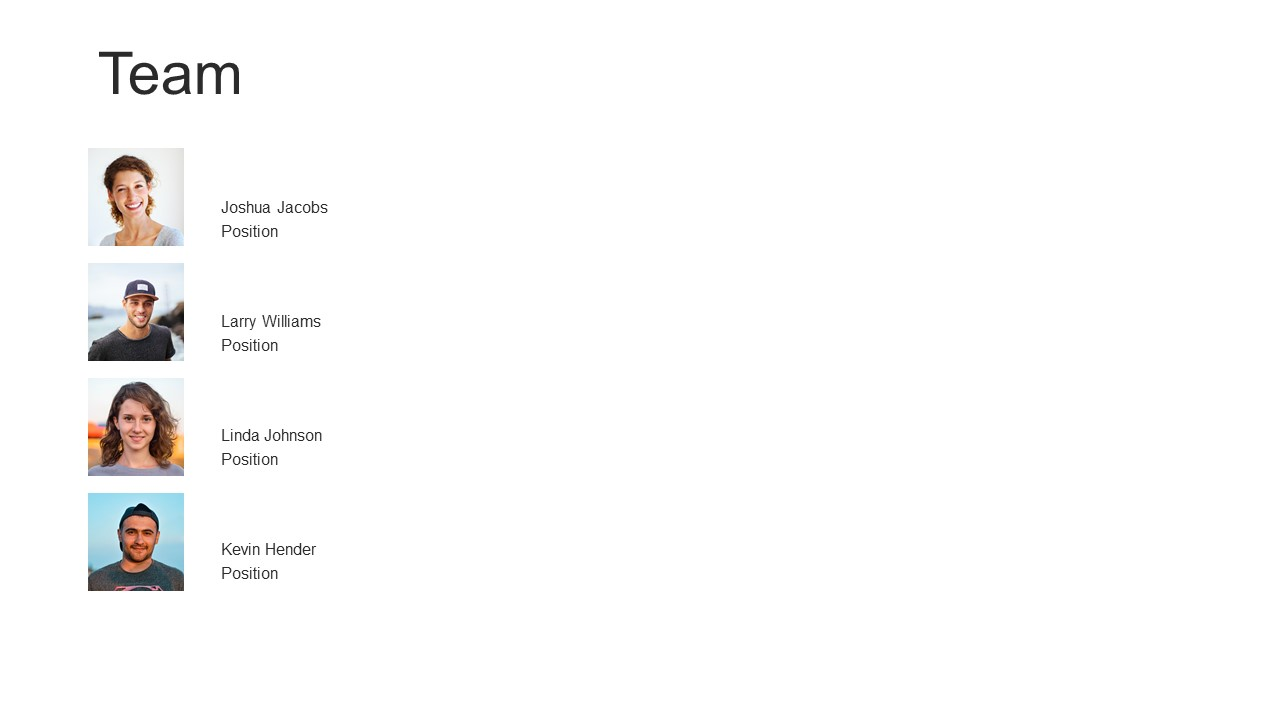 After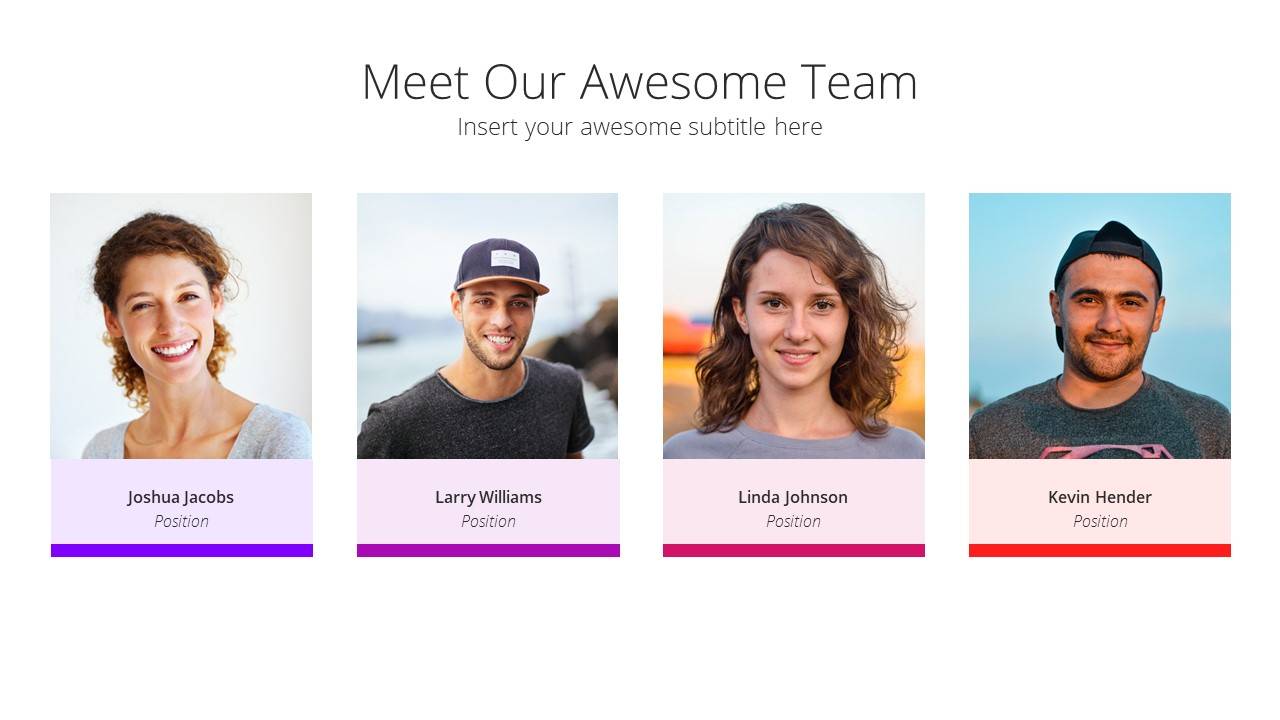 Before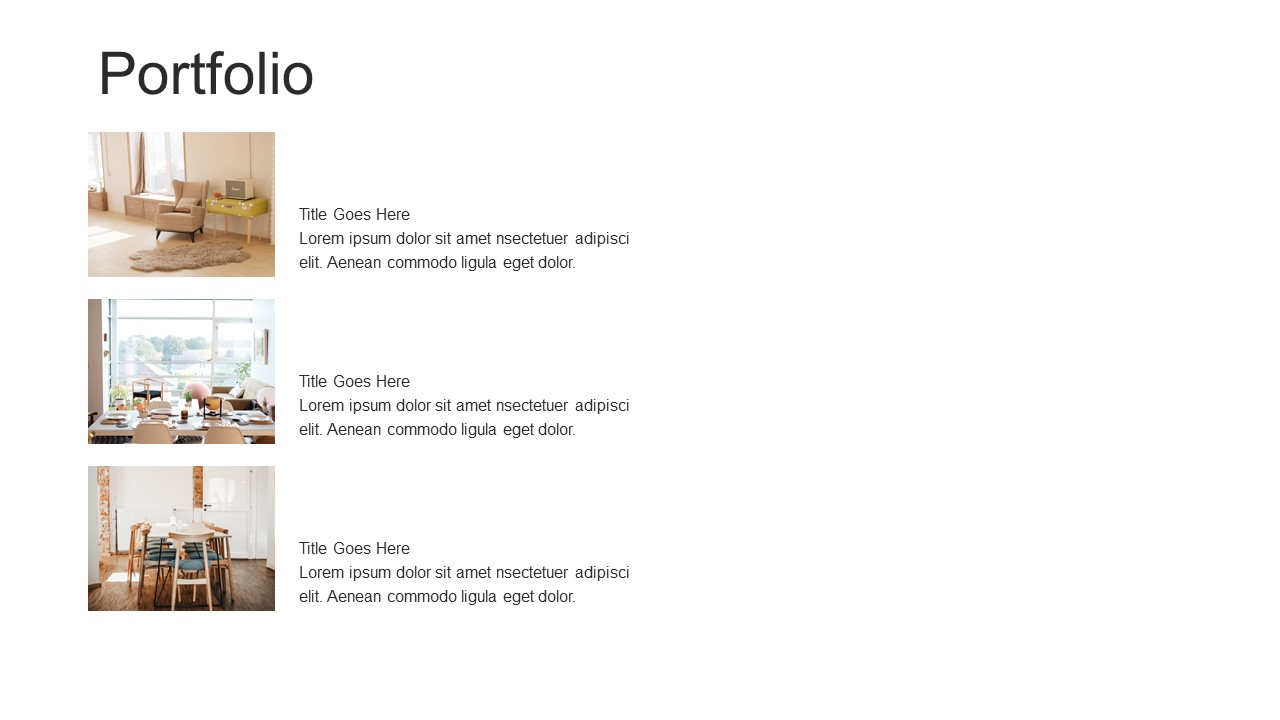 After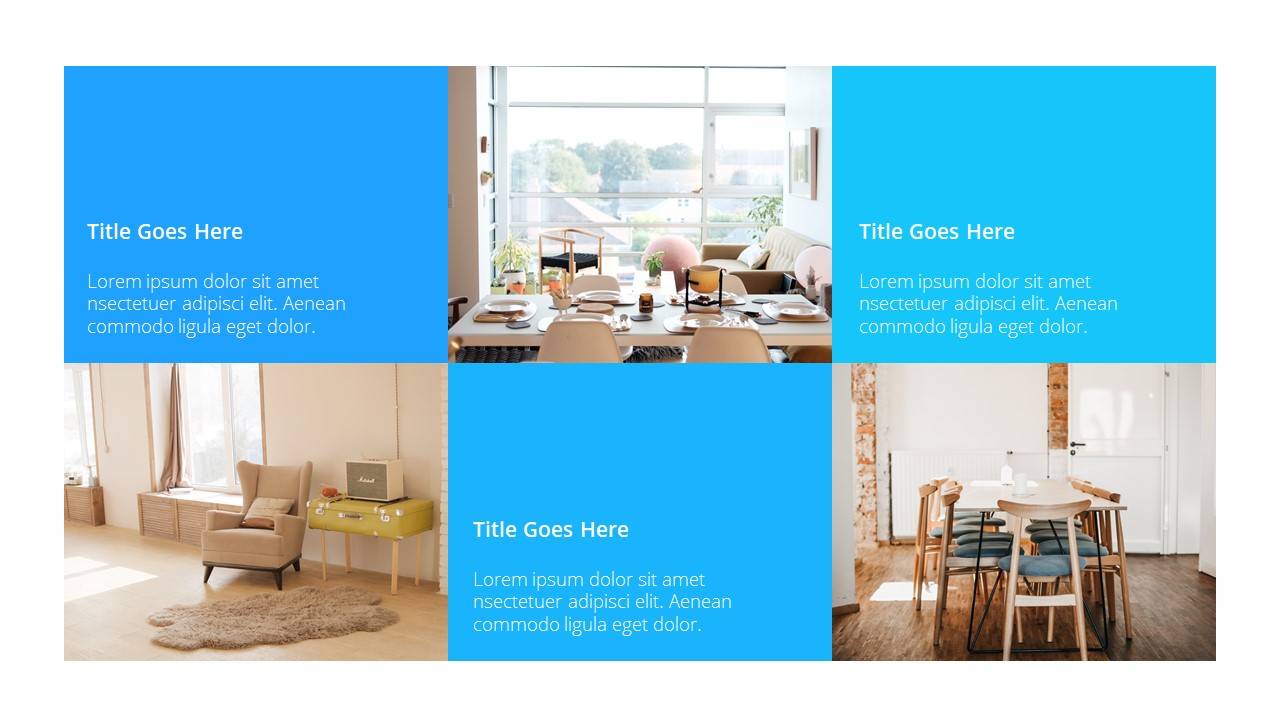 Before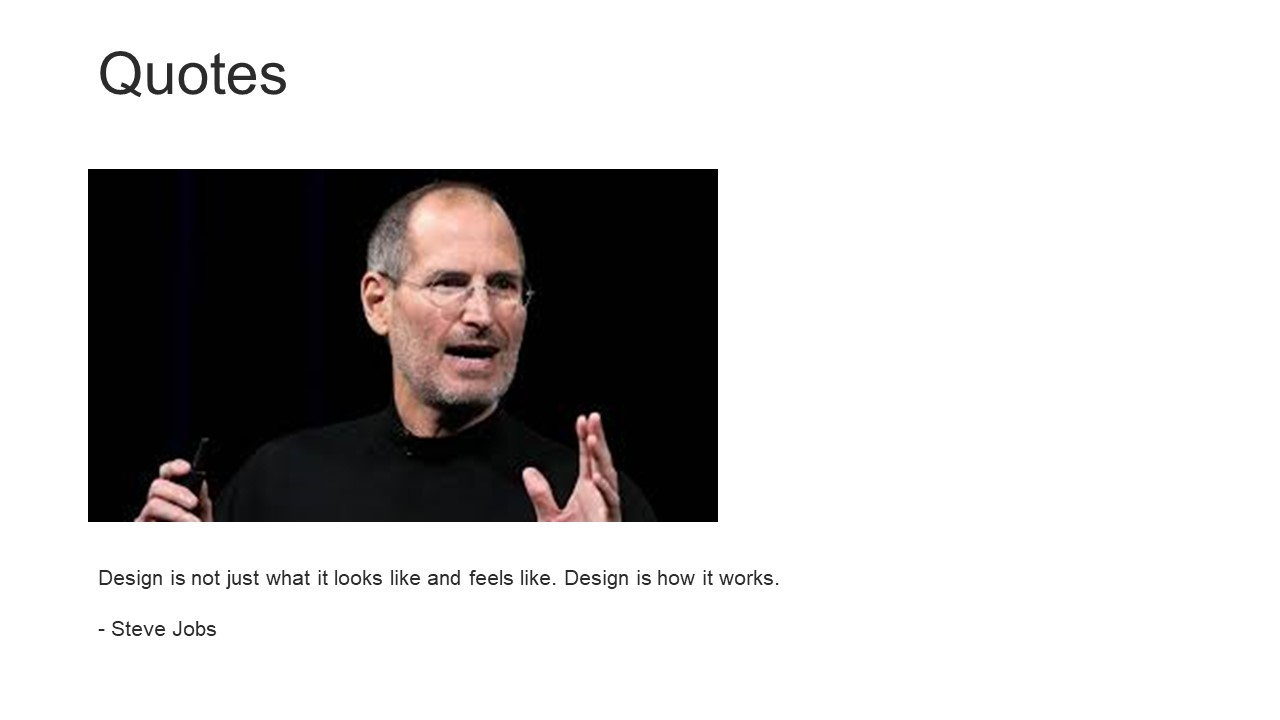 After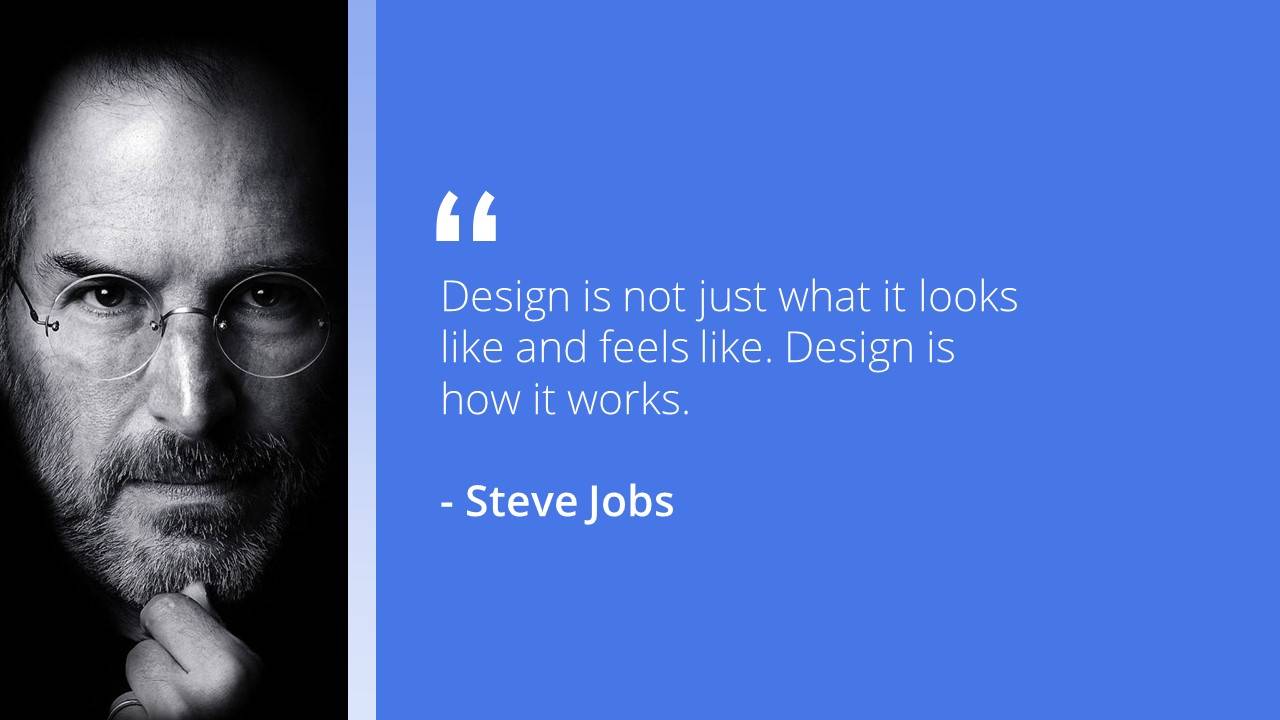 Before
After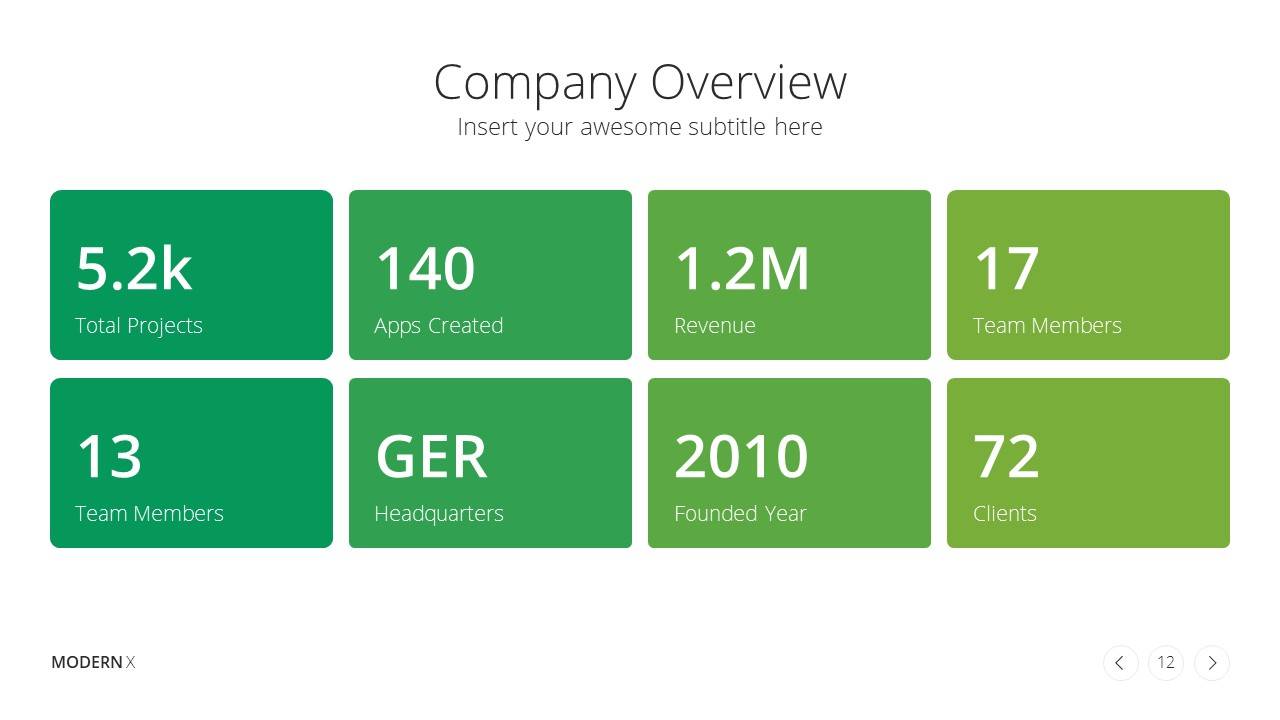 Before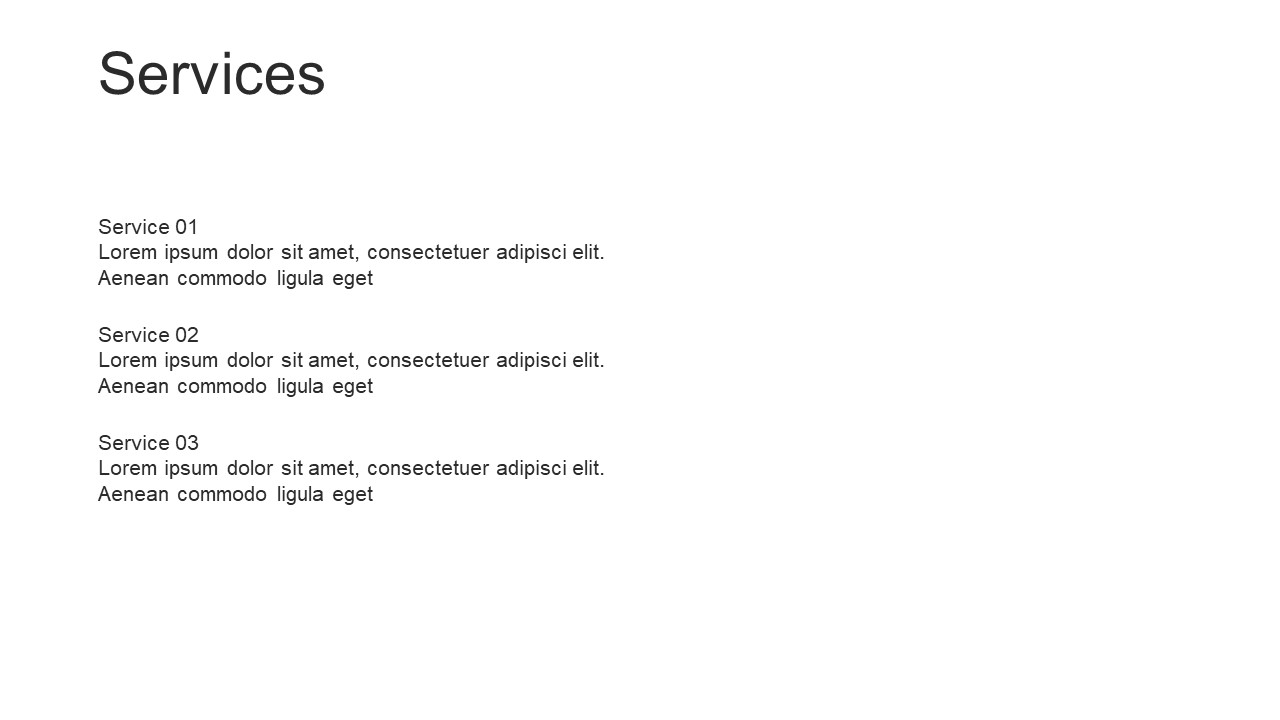 After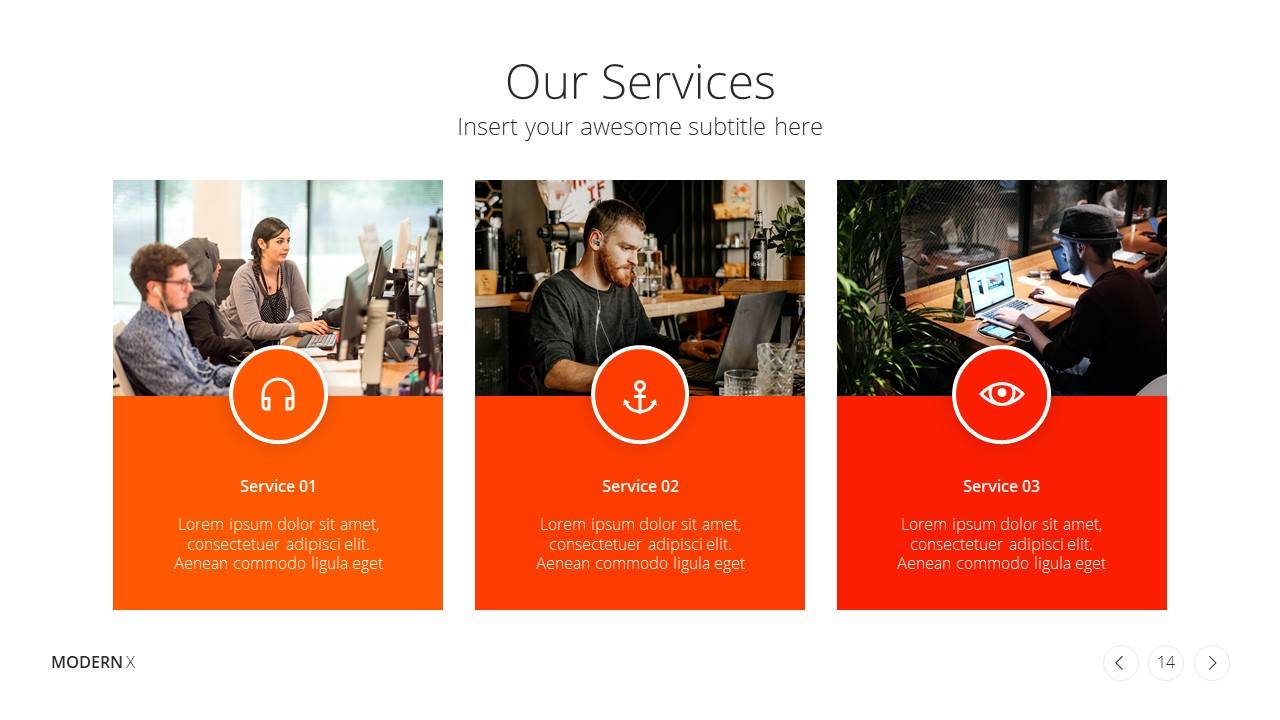 Before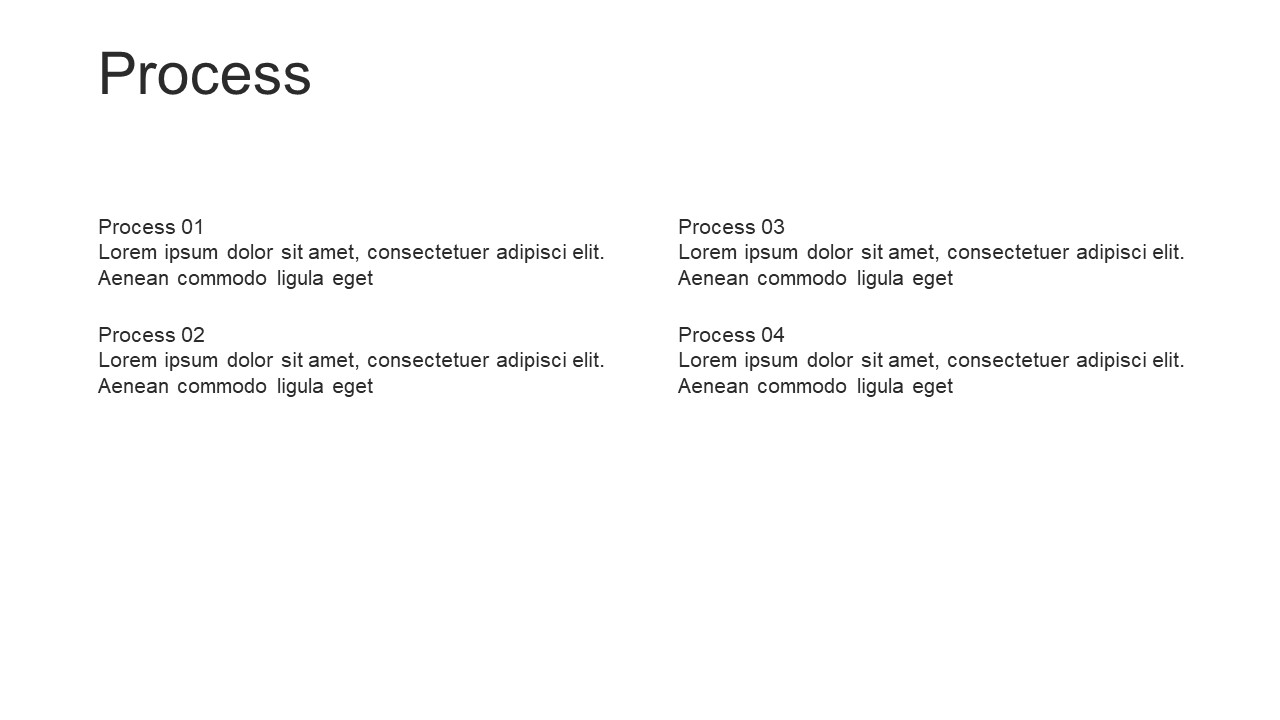 After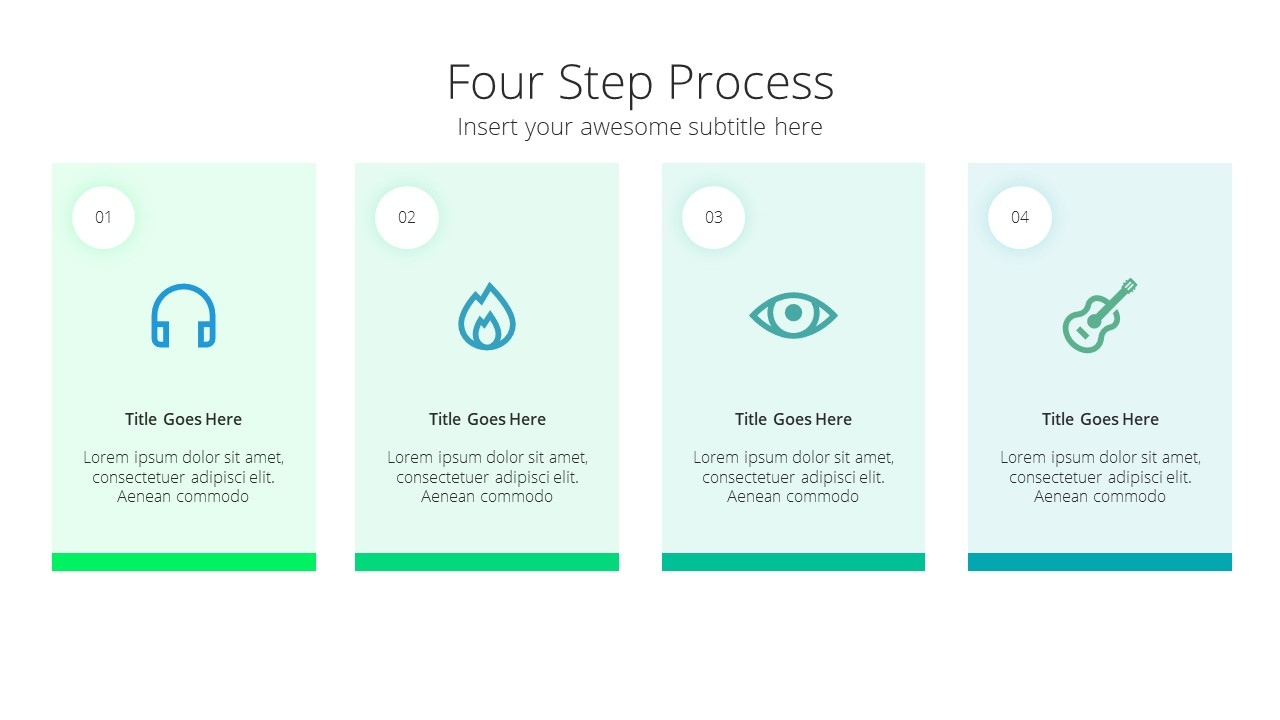 Before
After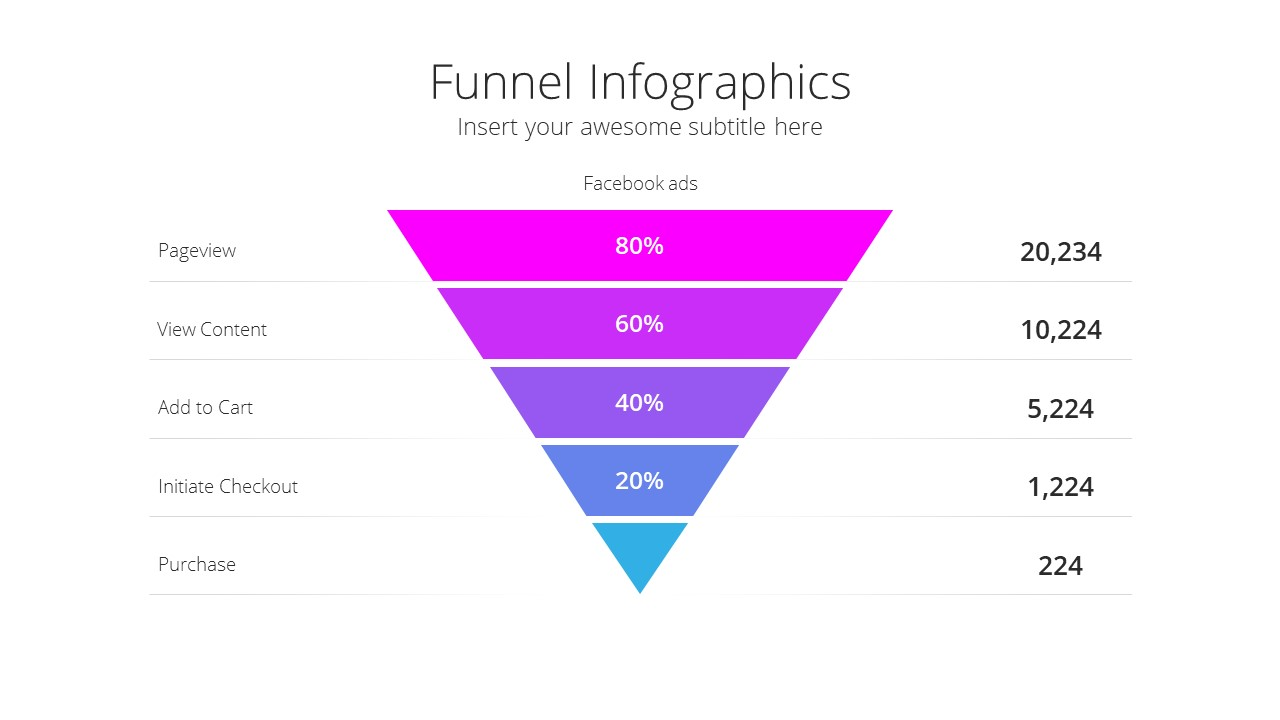 Before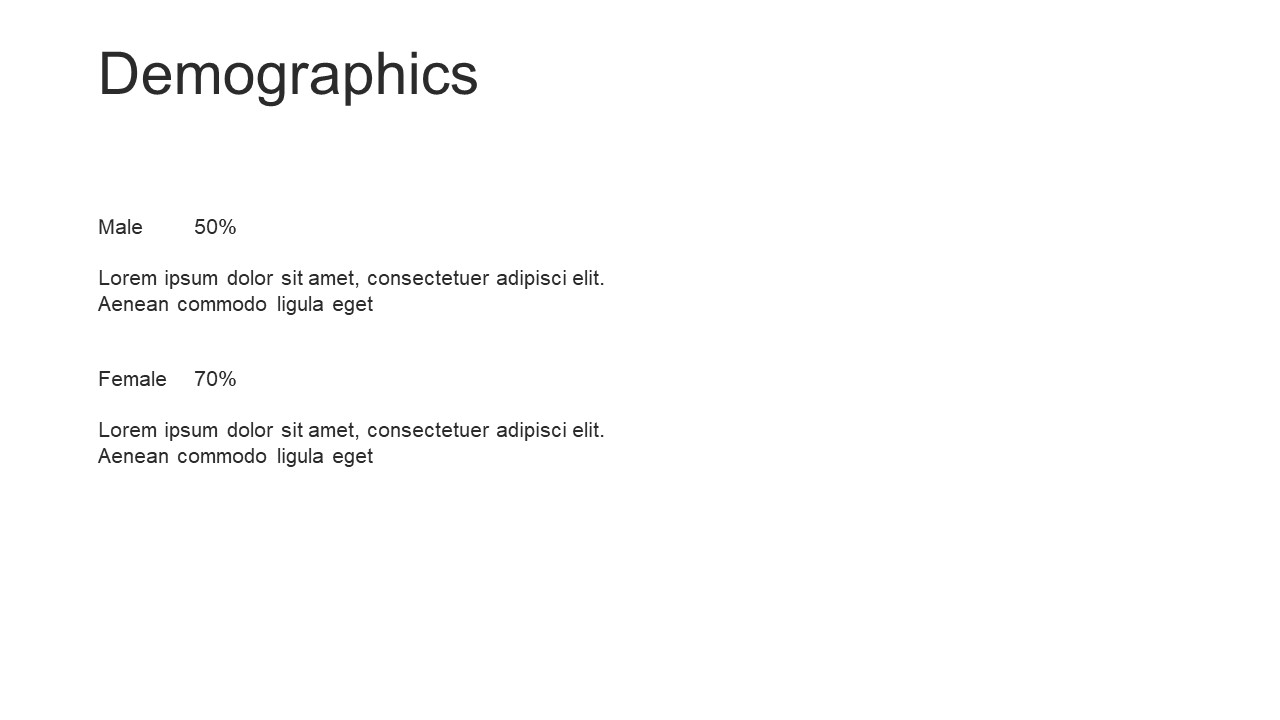 After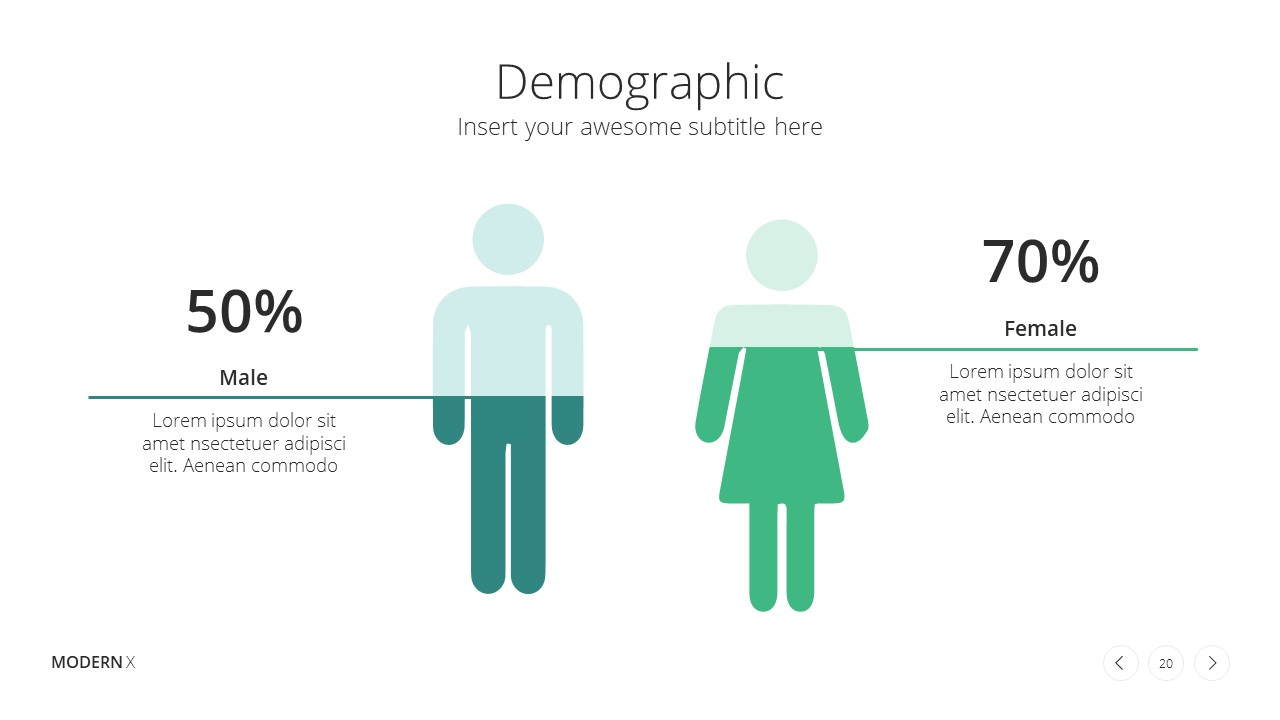 Everything you Need to
Create the Perfect Presentation
with 1120+ Slides in 44+ Categories
Present the progress, performance and metrics of your company using our beautiful KPI Dashboards slides
View all the KPI Dashboards slides here
Presentation Design Principles of Modern X
Learn how Modern X was built using good presentation design principles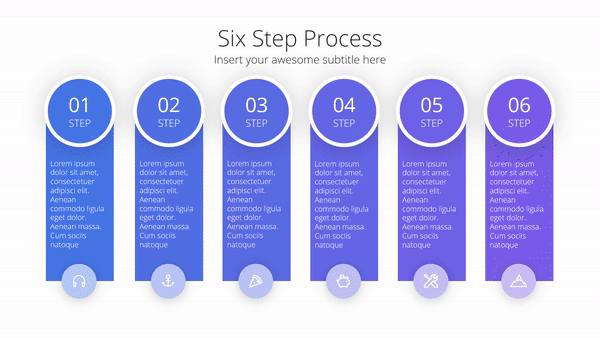 Presentation design with color themes

Having the right colour palette is extremely crucial, as it gives a consistent feel and speaks your brand value. Most Importantly, it allows you to connect your message with your audience. You can also use colour to convey your message interestingly. Changing your theme colour is easy using our template. We have included 60+ theme colours and if you couldn't able to find one that resonates with you, you can always request a custom theme colour from us for free.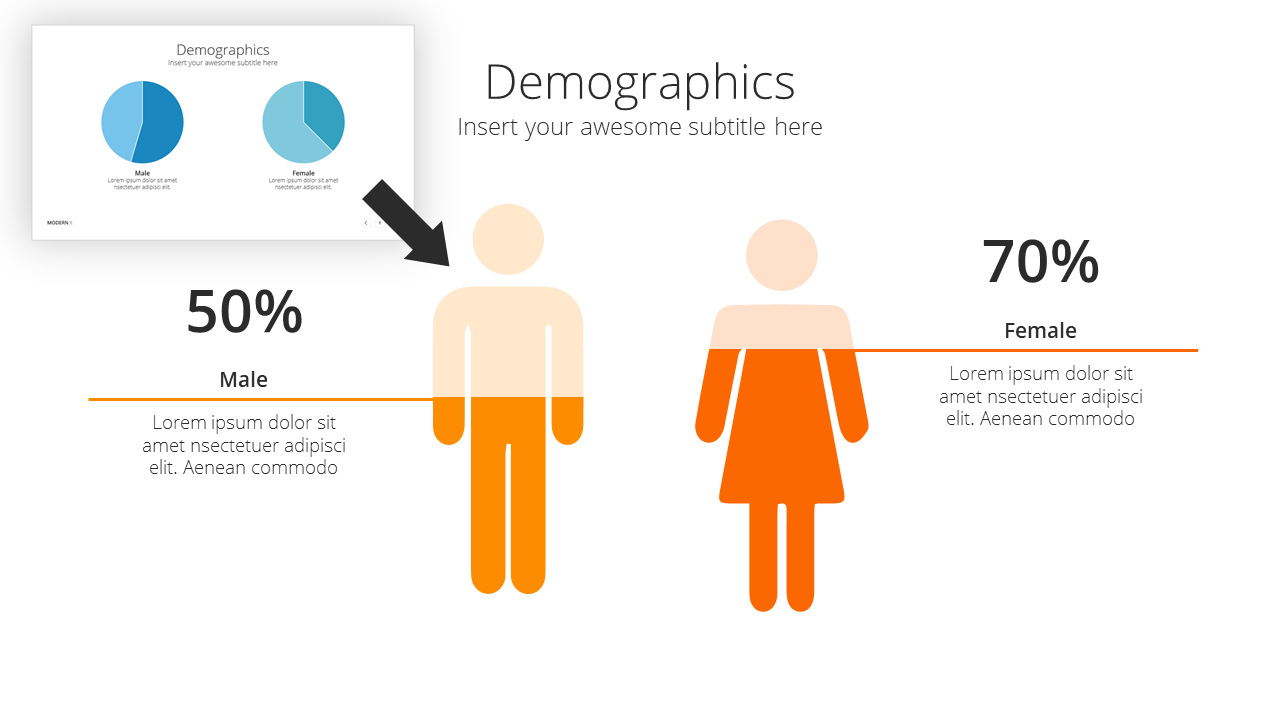 One of the key ways to make your presentation pop out is to design a presentation that goes beyond the default settings. This grabs the attention and respect of your audience and undoubtedly, they will take notice of it and will appreciate your effort. Without a doubt, your presentation stands out and keeps your audience engaged. However, keep in mind that to keep your slides as simple as possible without overwhelming with information. We have included a lot of infographics so that you can design a presentation that stands out.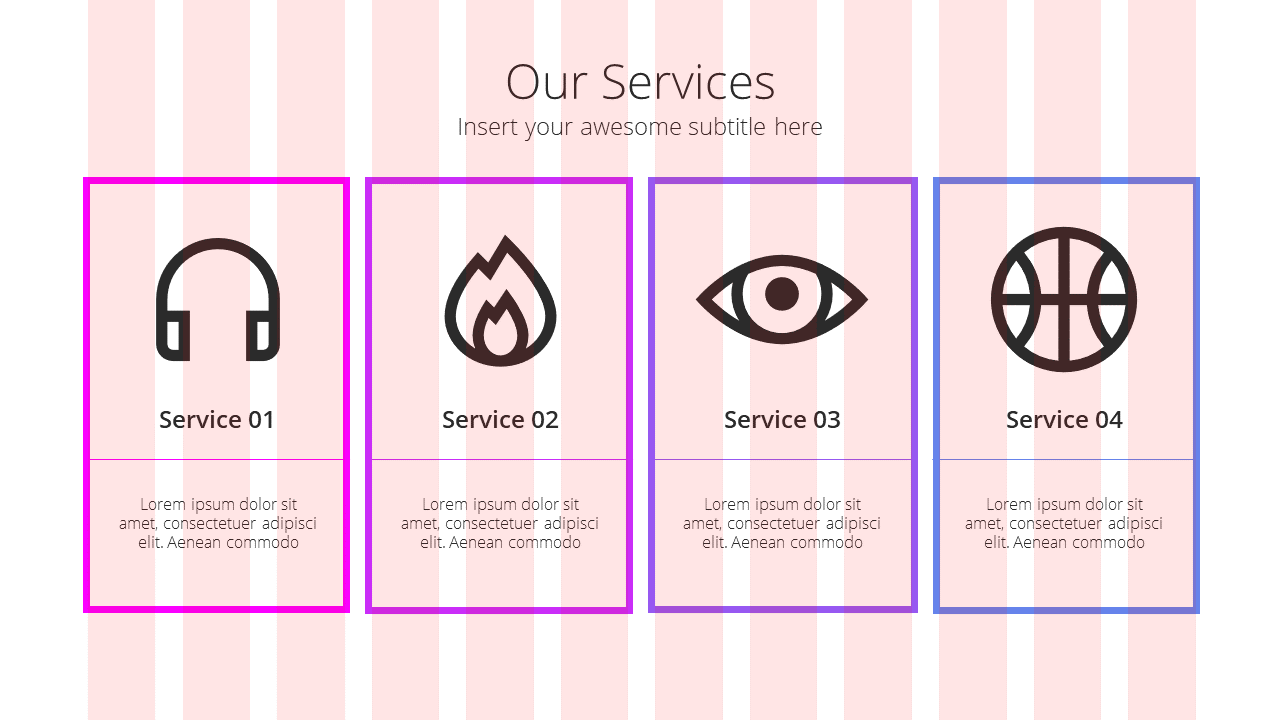 Apply a consistent style (Font, Color, Icons, presentation grid and layout)

Making sure your presentation design stay constant throughout the presentation is extremely important. This emphasizes your message and overall the presentation looks good and cohesive. Few things that can stay constant are fonts, fonts sizes, theme colours, Icons, presentation grid and layout. We designed the whole template with these in mind so that it looks consistent.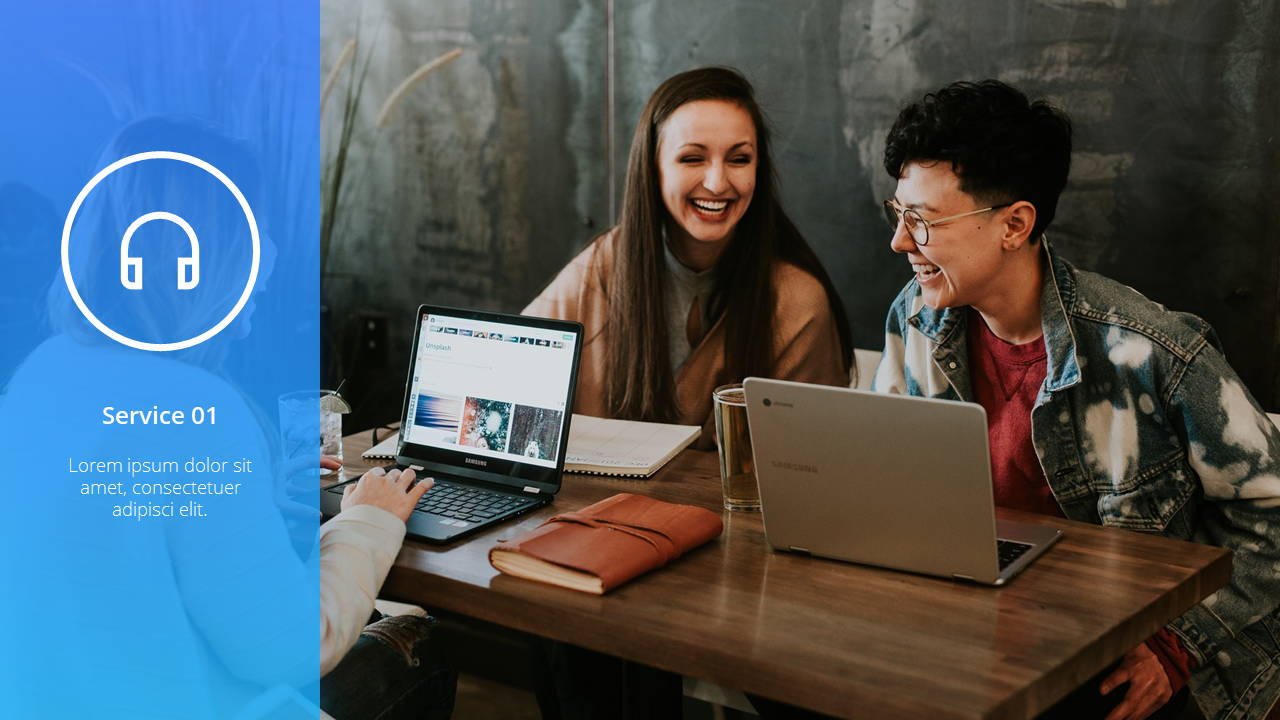 Presentation design with images

Adding images into your presentation conveys your messages to your audience easily and emphasizes your brand story. As we all know, 65% of us are visual learners so without a doubt images makes your job easier and adds value to your presentation. Our template comes with image placeholders that allow you to drag and drop images easily.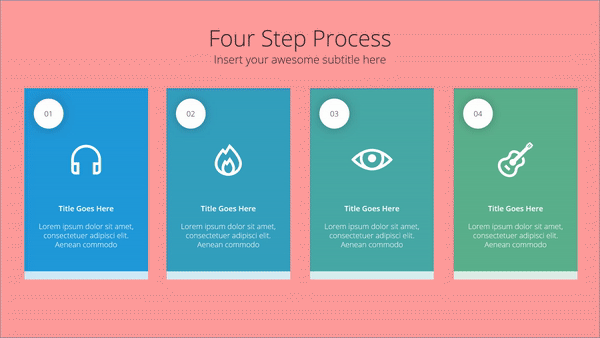 Presentation design incorporating white space
White space is not about purely adding white space onto your slides, but making sure that your presentation has enough space, to make your points stand out. It's about creating a balance between the amount of information shown and the number of empty spaces so that your presentation doesn't look overwhelming and screaming with information. Make it simple yet informative.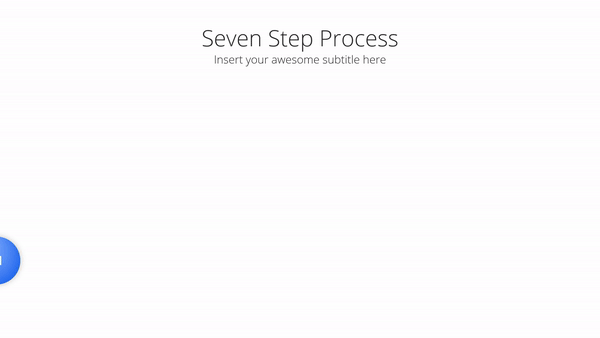 Animation to enhance your message
Animation allows you to control your audience's focus on your presentation. You can get their attention and have them read what you want them to read, without bombarding all the information on your slide in one go. You can animate your information according to the pace of your presentation so that your audience can intake the message without feeling overwhelmed.
Why choose Modern X template?
Reasons why you'll need Modern X template more than you ever think
Professional and modern presentation design puts people at ease and ensures you stand out from the competition.
The consistent design takes your audience on a journey and maintains engagement right through the last slide.
A well-designed presentation helps people to focus on big ideas and not get stuck on the little details.
A template that is very forgiving and easy to use, makes you want totry designing presentations without restrictions.
Slides Built Using
Our Template
See how our one-time payment multipurpose template compares to others.
1120+ Unique Presentation Slides
10 Premade Presentation Templates
USD 39 - Single User Pack

USD 79 - Unlimited Users Pack
Presentation Template
~ USD 69
Premade Presentation Templates
~ USD 20 per template
USD 207 - Single User Pack

USD 2070 - 10 Users Pack...

Receive Lifetime Access and Updates
to Over 1120+ Slides Today!
One-Time Payment & No Recurring Fees
Frequently Asked Questions
The frequently asked questions regarding our service and product.
Is this a monthly subscription or is this a one-time payment?
All the template that purchased from us is a one-time payment that will allow you lifetime access.
What is the difference between Modern X and Minimal X templates, and which one should I get?
Modern X and Minimal X have completely different designs and unique slides.
Modern X template is more towards a modern and professional design which consists of 1120+ Unique Slides in 44+ Categories.
Whereas, the Minimal X template has a clean and bold design that consists of 1184+ Unique Slides in 33+ Categories. Gradient X has the same design as Minimal X but with beautiful colorful gradient colors.
The Gradient X template is included for free with Minimal X!
Both our templates are for multipurpose usage. It all depends on your audience, if you think you want a professional and conventional design, then go for Modern X. If you think your audience would prefer a cleaner and bolder look, then Minimal X is good for you.
Some of our customers, also get both the templates so that they can mix match the slides for their audiences.
What is the difference between a Single License and an Unlimited License?
The Single License pack is only for individuals. You may edit and use our template and present it to your audience.
The Unlimited License pack is for you and your entire organization/team. You may share the template with your teammates and they can use it to make their presentation to show their audience.
How can I download the product I just purchased?
Once you purchase the template, you will be redirected to the thank you page where you can download the template. You will also receive an email with the download link.
Additionally, you can an account using the SAME email used at purchase. After creating the account, please check your inbox for an automated email that contains an activation button.
Ta-da! You may then download directly from our page. Thanks for choosing Choladeck!
I don't have any design experience. Can I really create beautiful presentations?
You bet. In fact, thousands of non-designers have used our template to create beautiful content that brings real results.
What's included in the presentation template?
Our template includes 1120+ unique slides in 3 formats (Powerpoint, Google Slides and Keynote). All divided into 44+ categories. 1,000+ icons in Powerpoint, Google Slides and Keynote format. Free updates and access for life.
What is the template compatible with?
Our template is compatible with PowerPoint, Keynote and Google Slides.
Which methods of payment do you accept?
We only accept Credit/Debit cards and Paypal.
How will I receive new updates?
You will receive an email notification when a new update is ready.
How can I get a copy of my invoice?
Please chat with our support team so we can send you the copy of your invoice to your email.
Are the Charts linked to Excel?
Yes, they are! ALL our charts are linked to Excel spreadsheets for your convenience. Quickly input data points into excel, and watch our charts automatically update, saving you time, effort, and a headache!
What to do if the slides that I'm looking for is not included in the template
Worry-free, you can contact us for a custom slide request for free that will be fulfilled within 48-96 hours.
Is the template easy to use and do you provide any guidance?
This template is extremely easy to use, and we have also included in-depth video tutorials on how to edit the template easily. and still if you have any problem, you can always contact us at support@choladeck.com
Don't just take our word for it…
Hear what satisfied customers have to say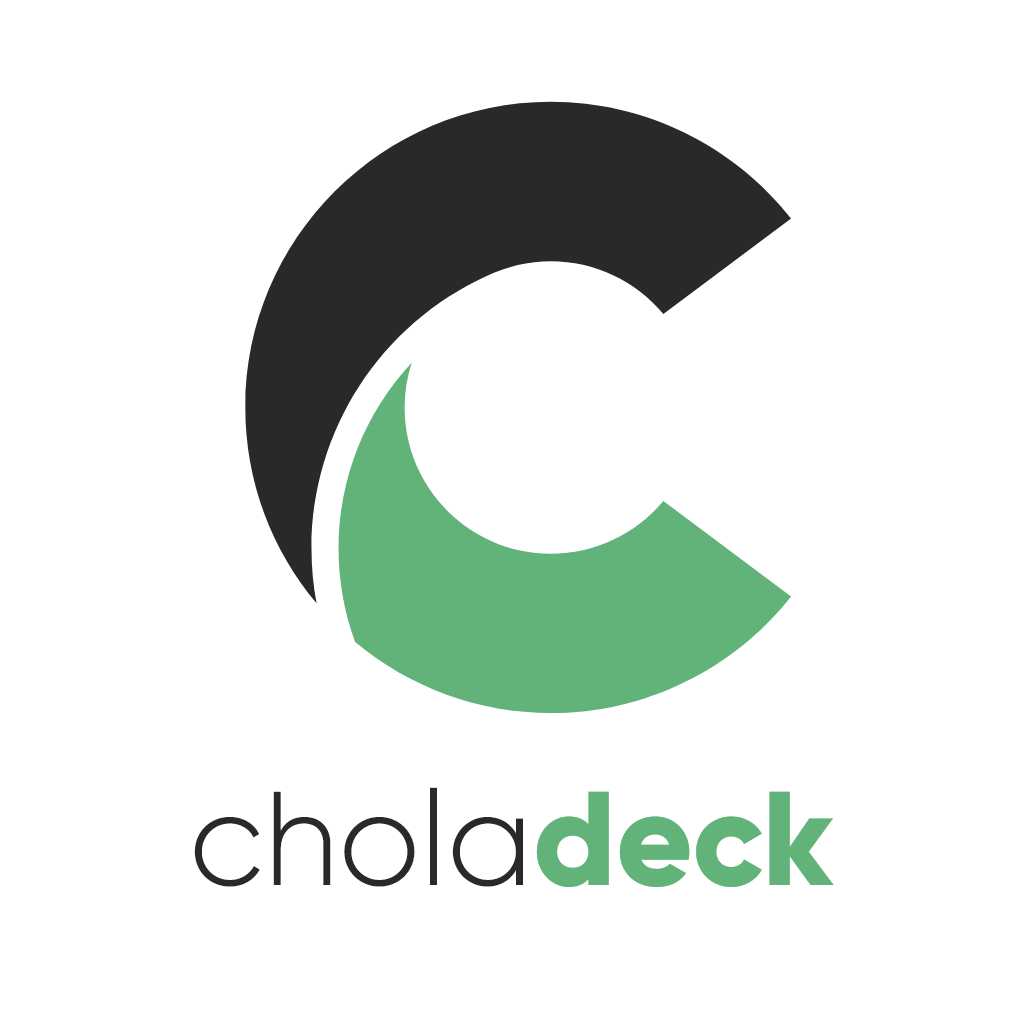 Choladeck design beautiful and easy-to-use multipurpose presentation templates so that you can create your stunning presentations for your audience. Our templates are the evolution of all presentations template that can be used to create presentations for a different type of fields such as Business, Corporate, Pitch Deck, Portfolio, Agency and many more.
We consist of 5+ professional designers who specialized in presentations and infographics. We have more than 4 years experience and completed creating 1000s of presentation slides for our clients all around the world.
We believe your idea deserves a brilliant presentation and always find a way to help you make stunning presentations easy like never before.