Agency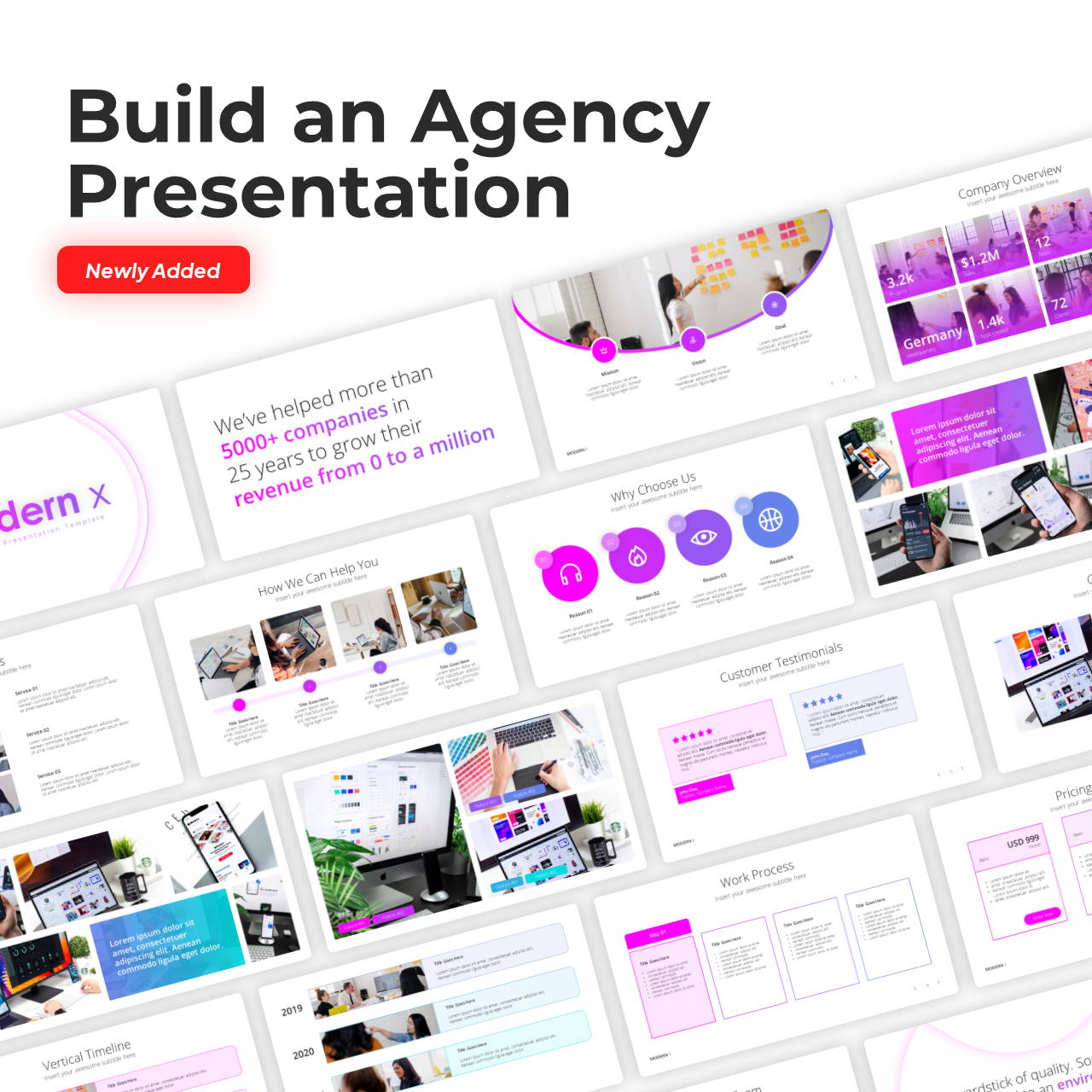 As an agency, you'll need to seeks to stand out when offering your services no matter what niche service you might offer. A Creative agency needs to visually show their portfolio, a Travel agency needs explain their services and features clearly and a Social Media agency needs to boost your popularity and attract new clients. Our agency presentation template provides all the slides necessary to run your services as mentioned. Besides, using our premade agency template, you can easily create a stunning agency presentation for yourself in a simple four steps.
The following are the slides included to build a stunning agency presentation easily using our templates.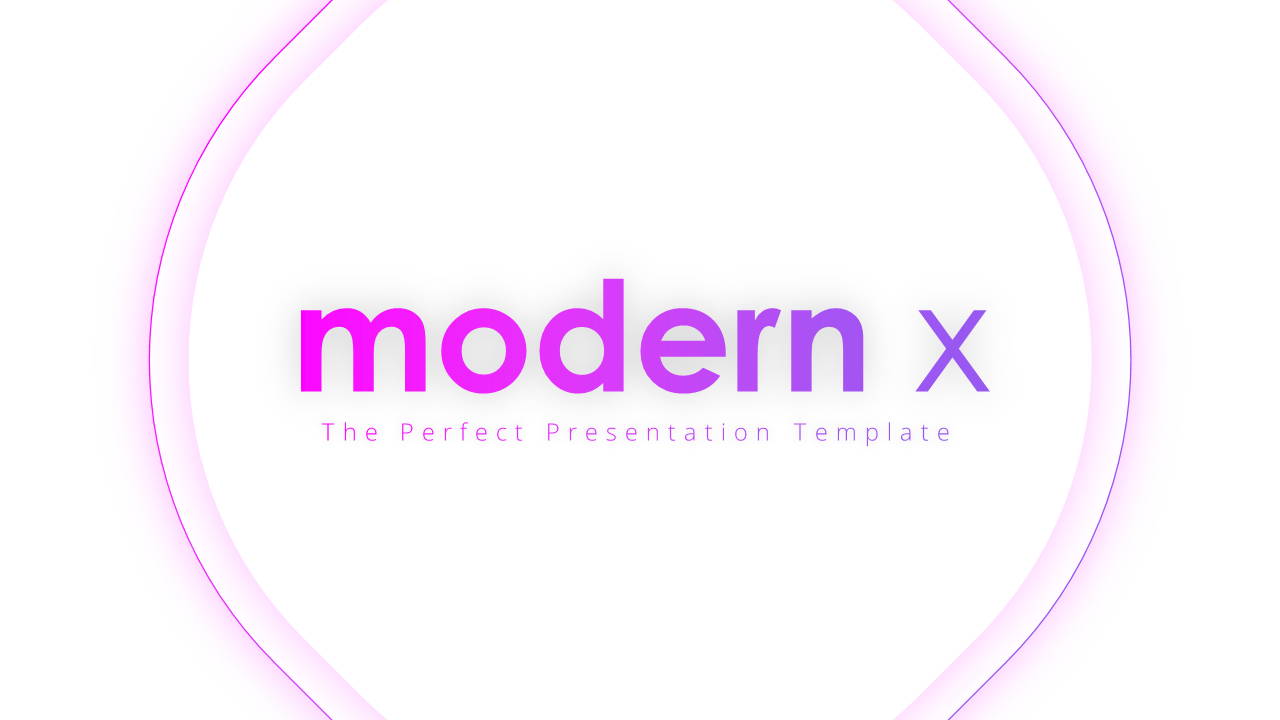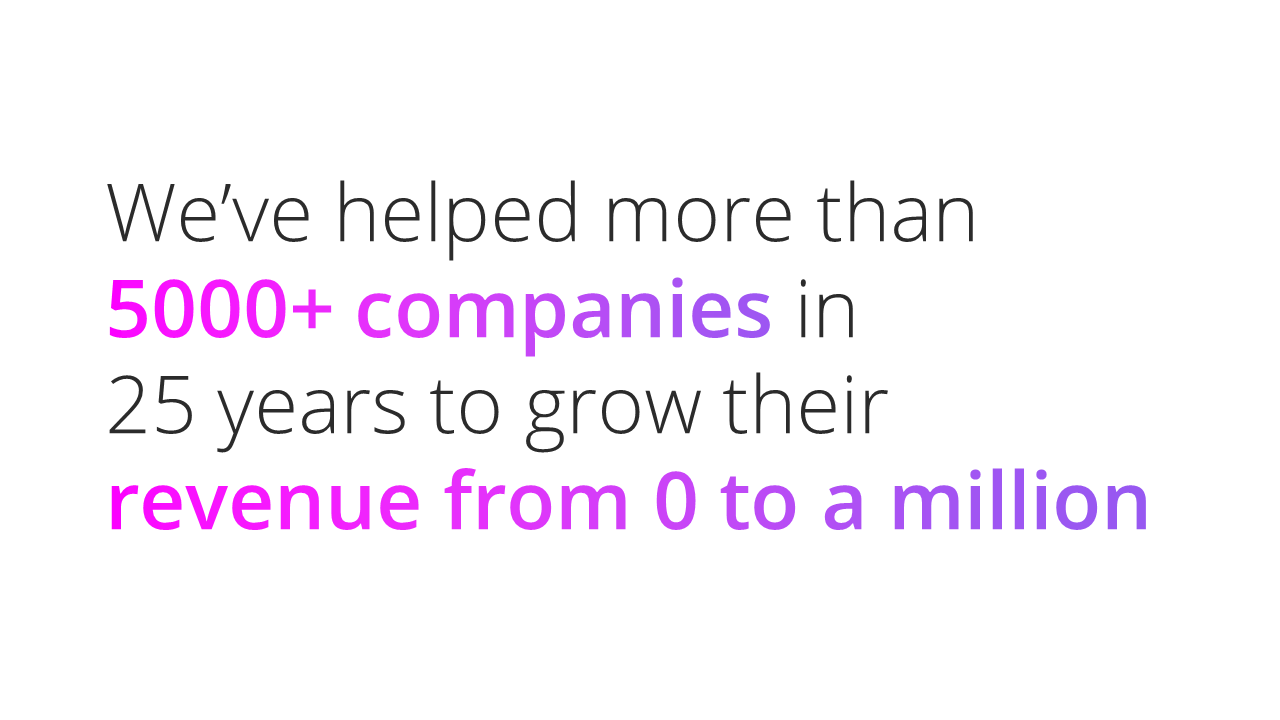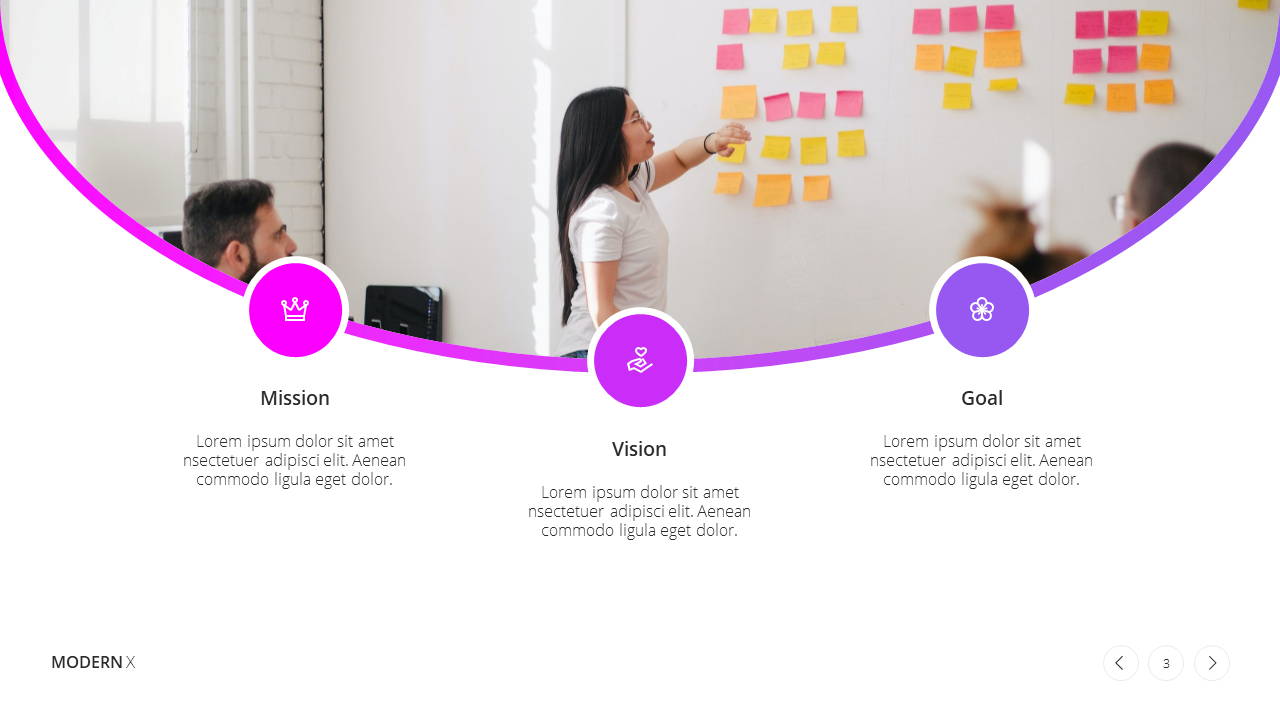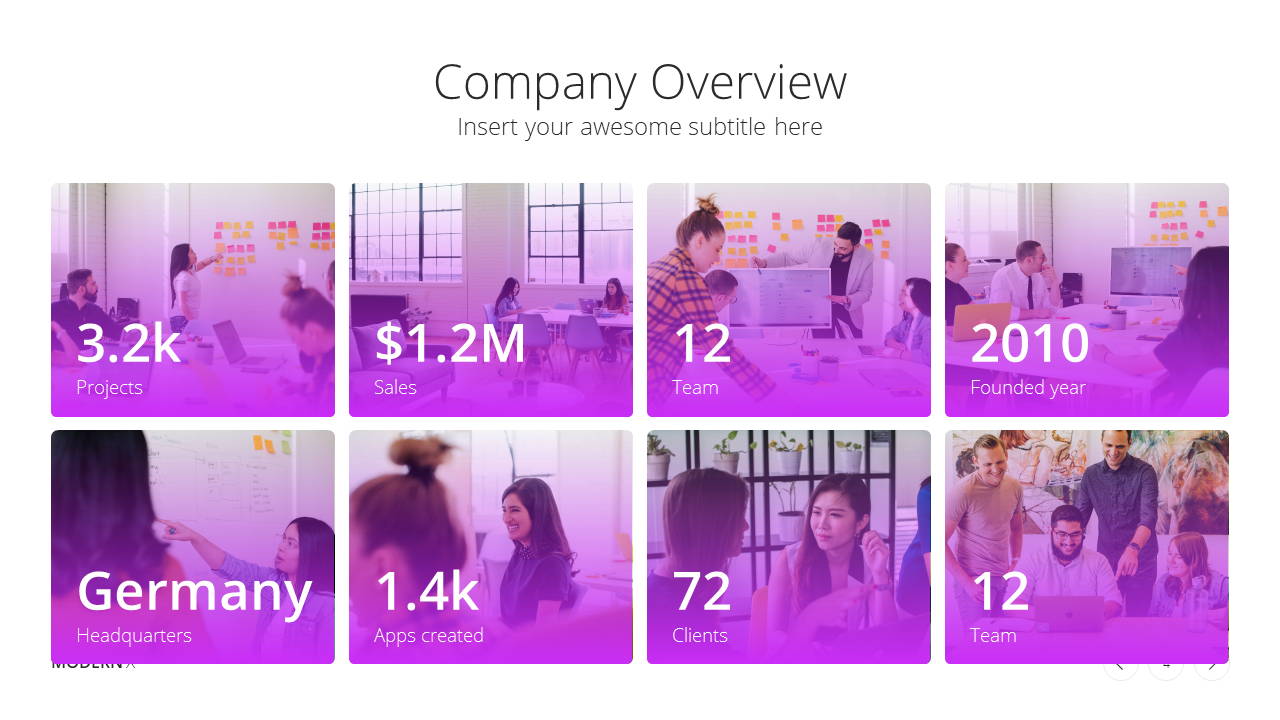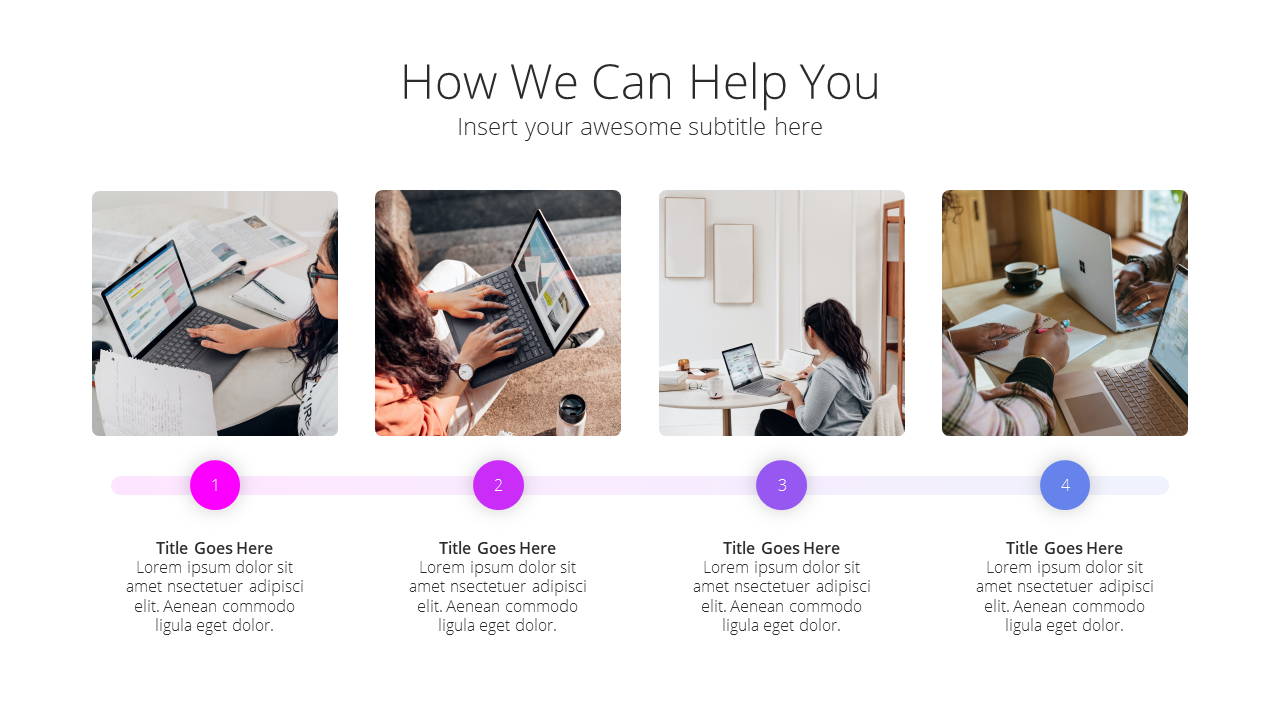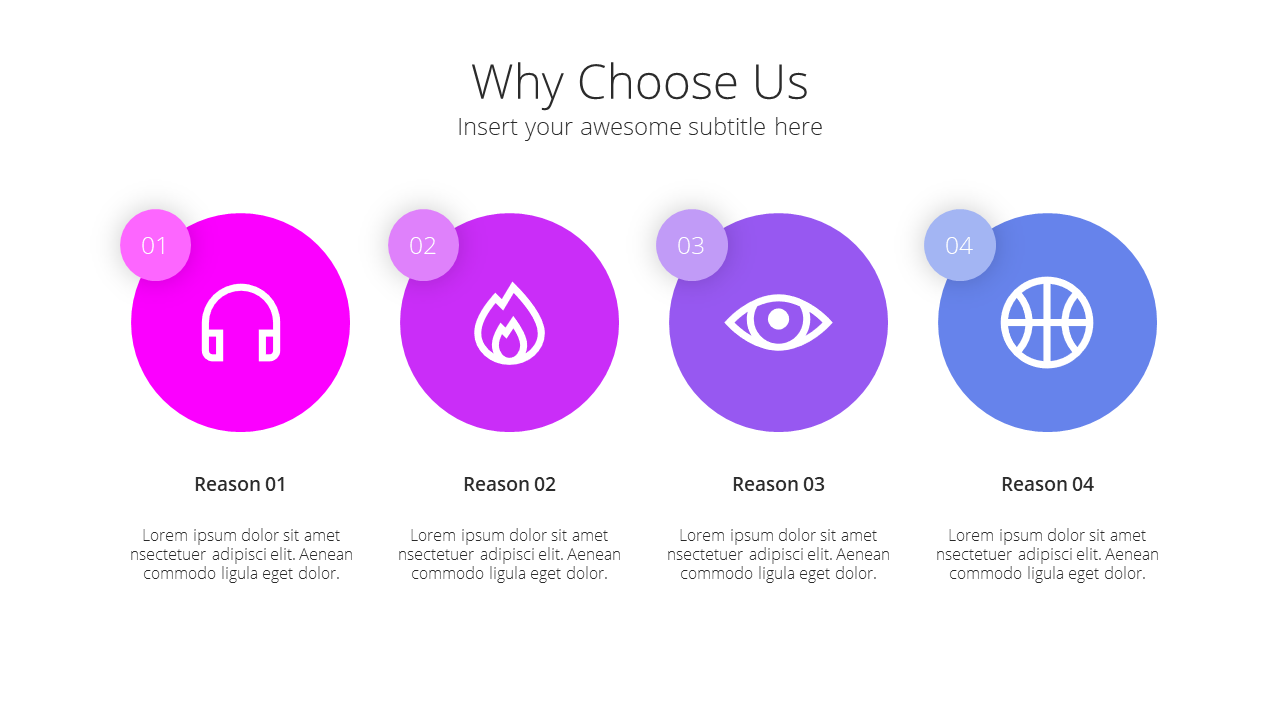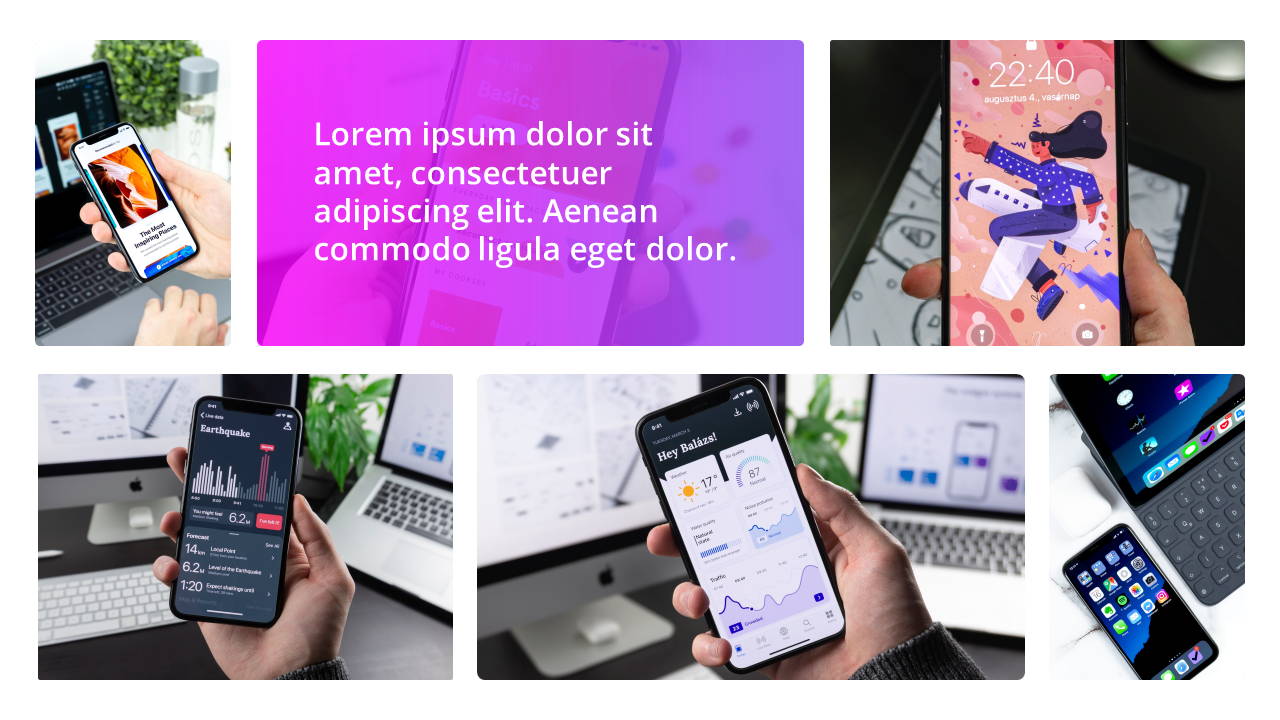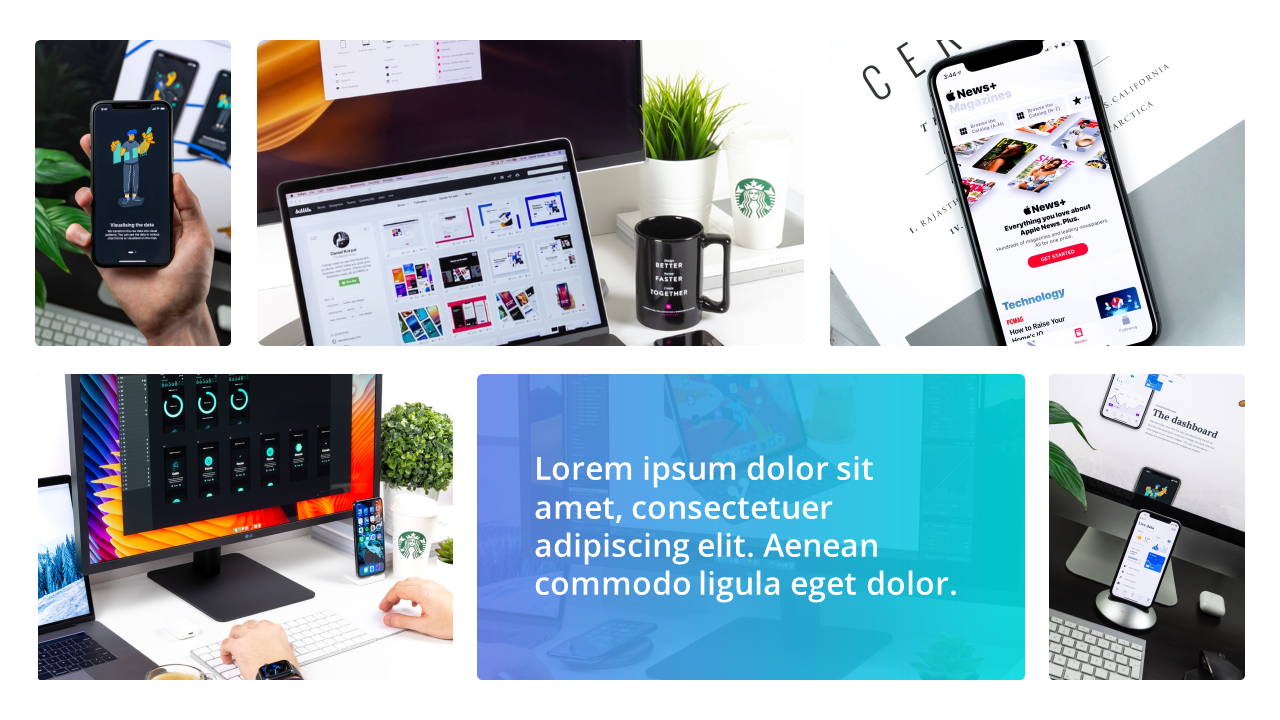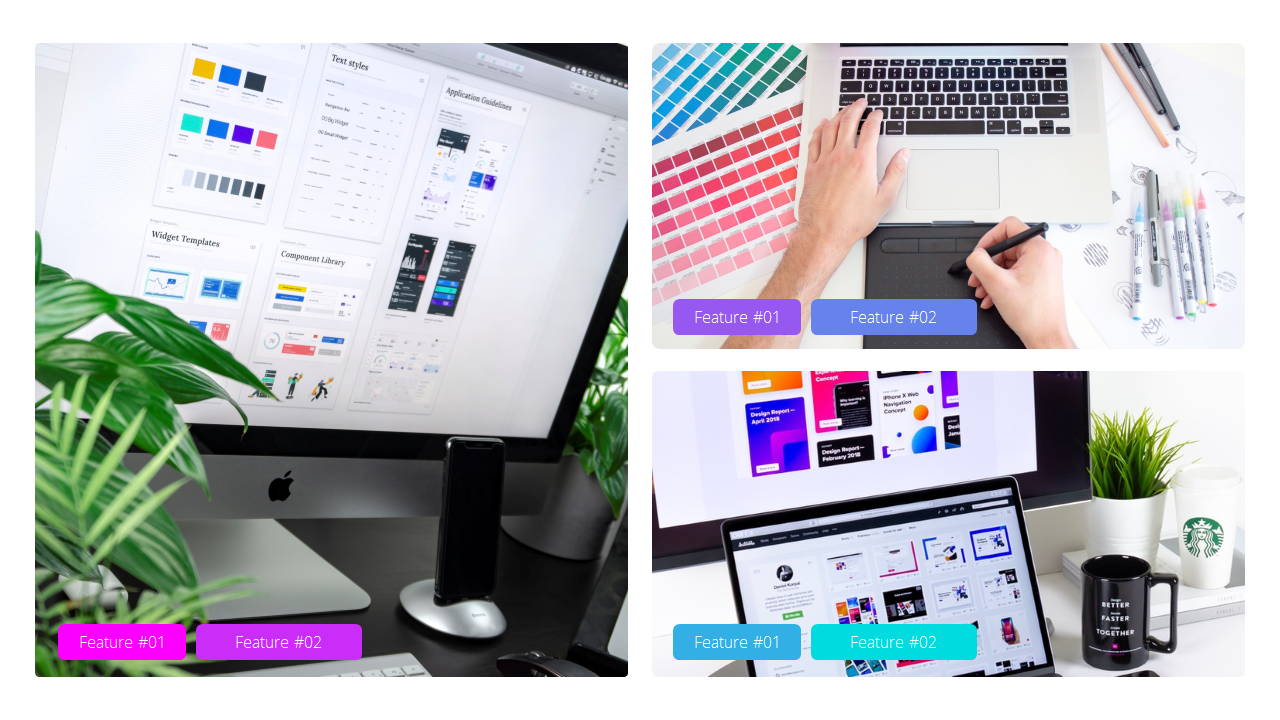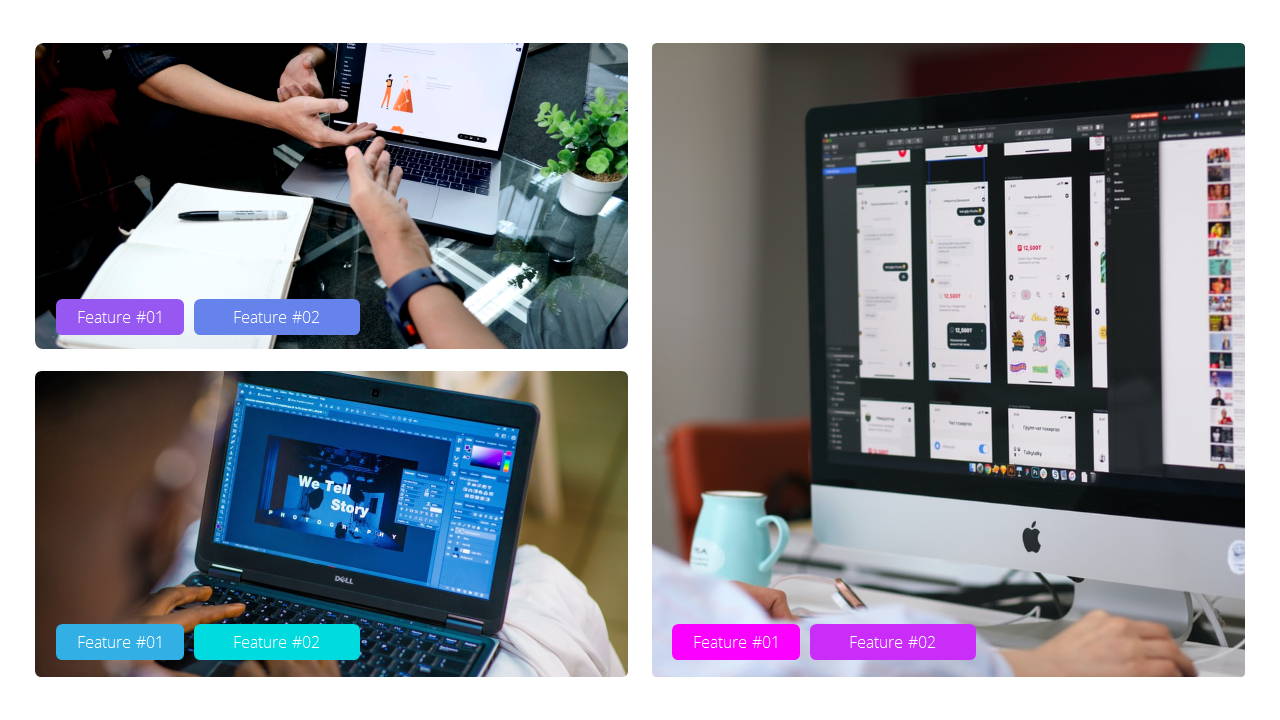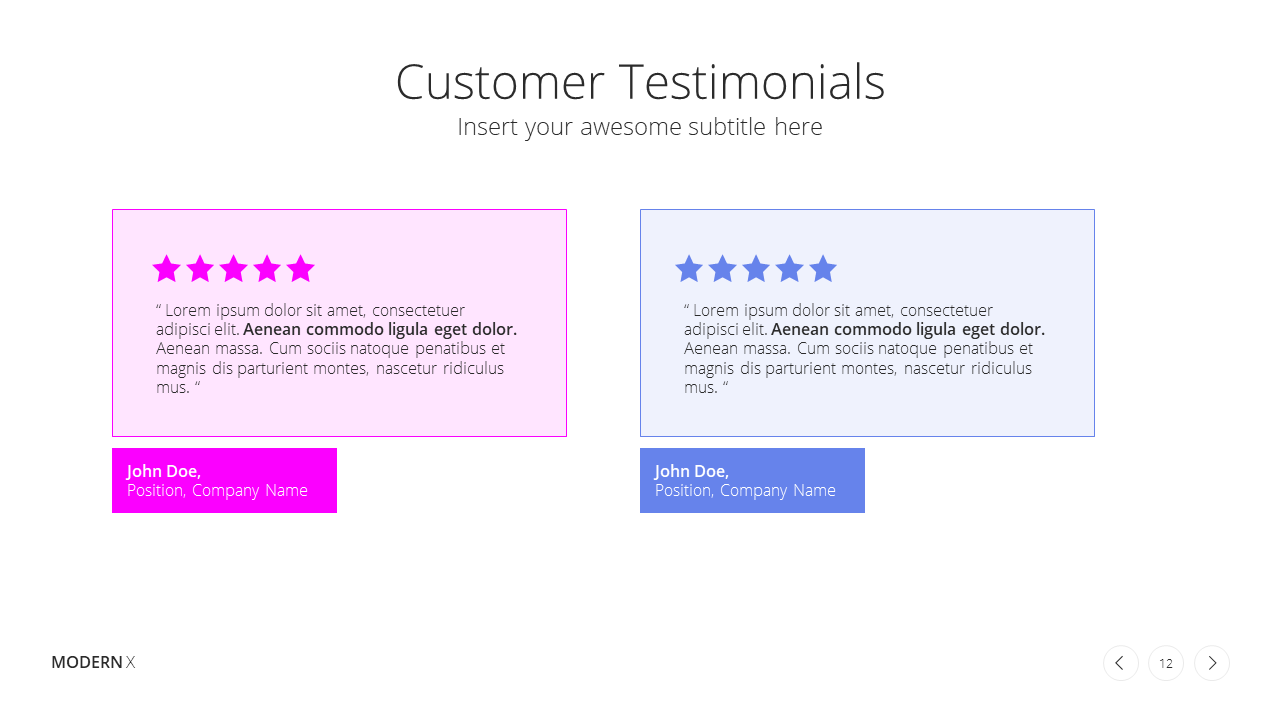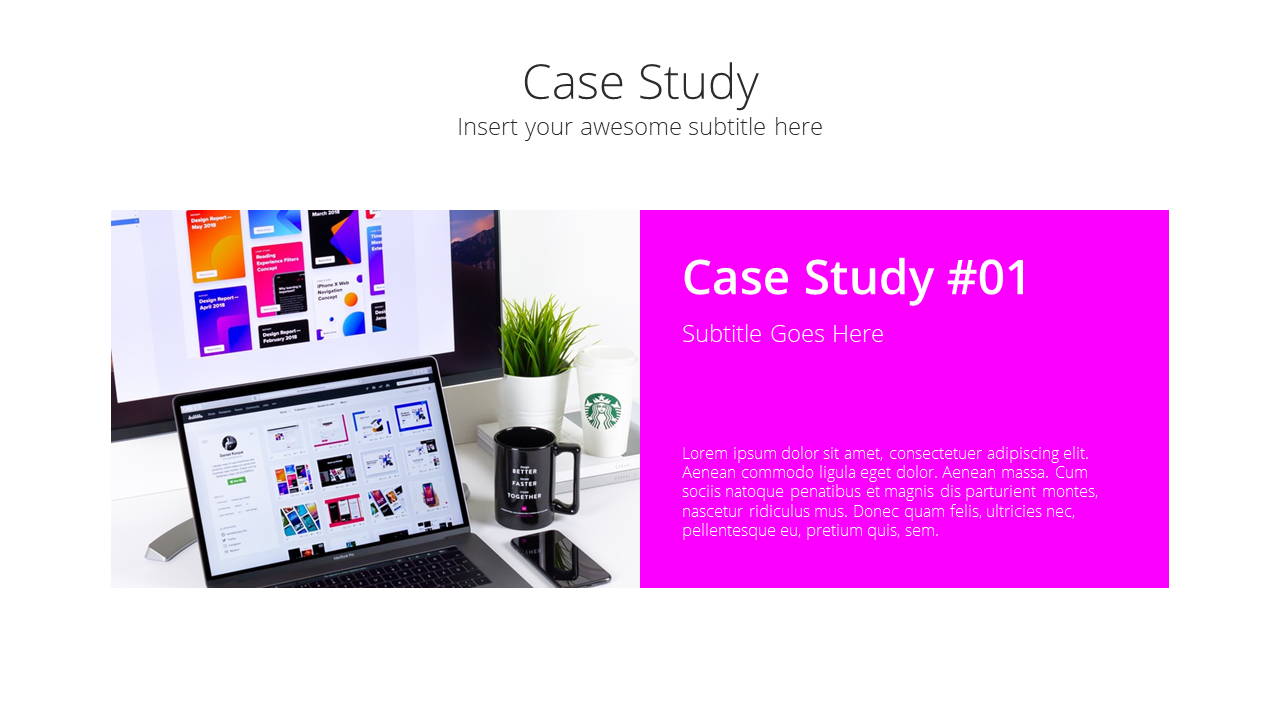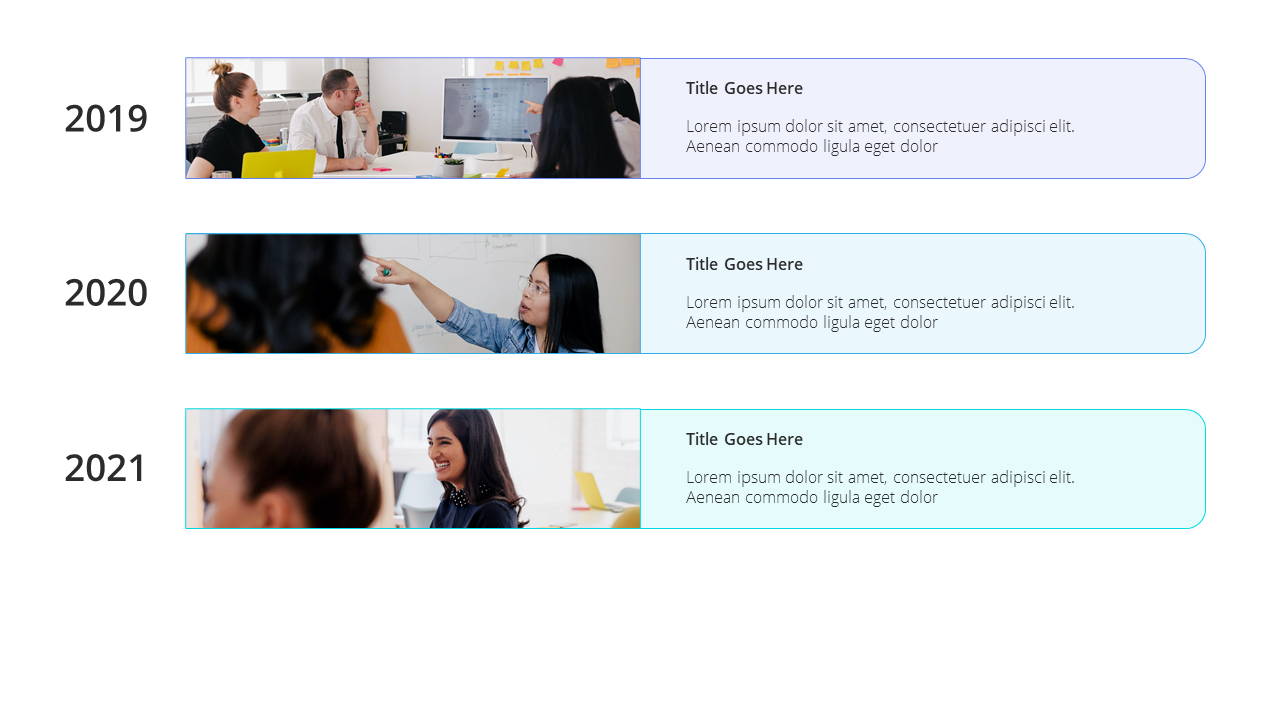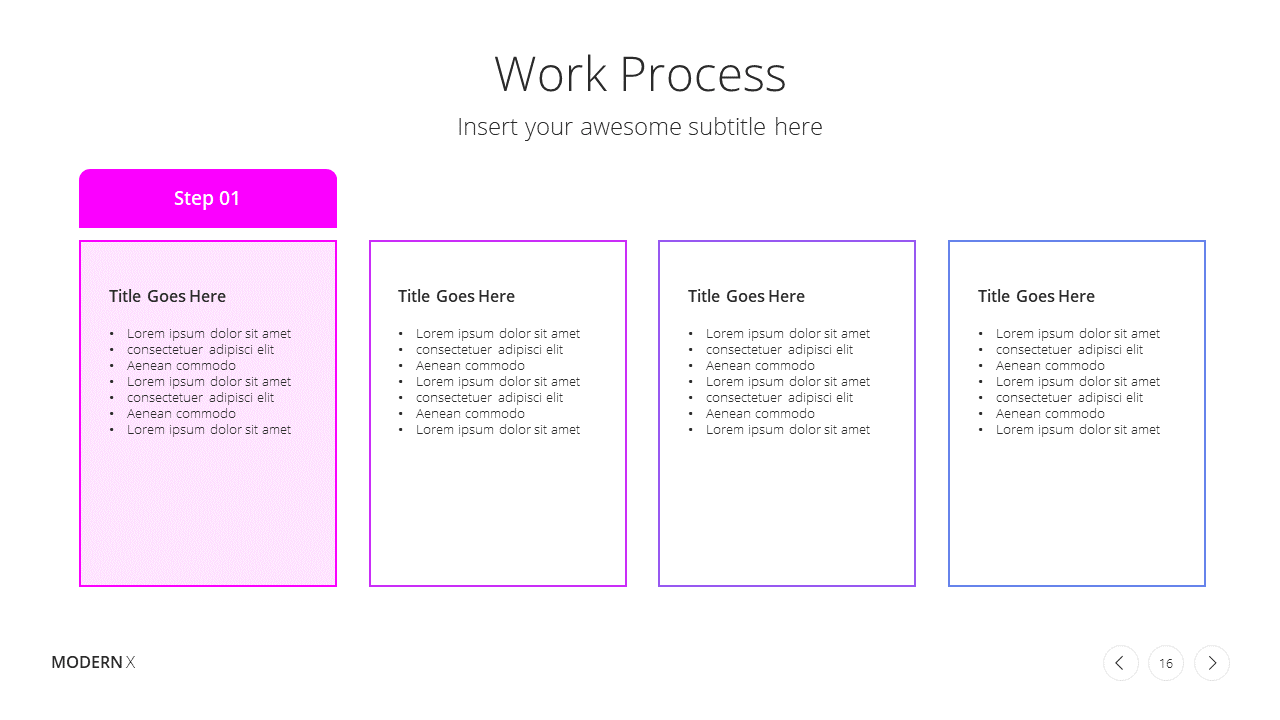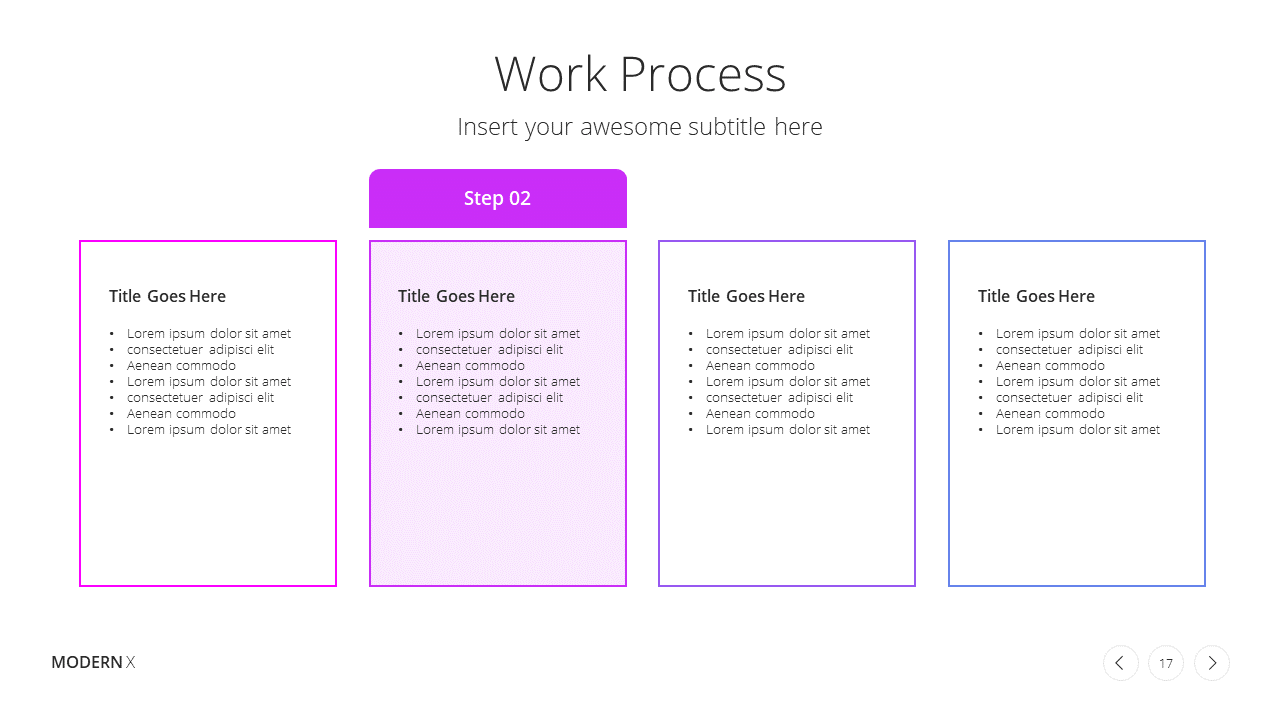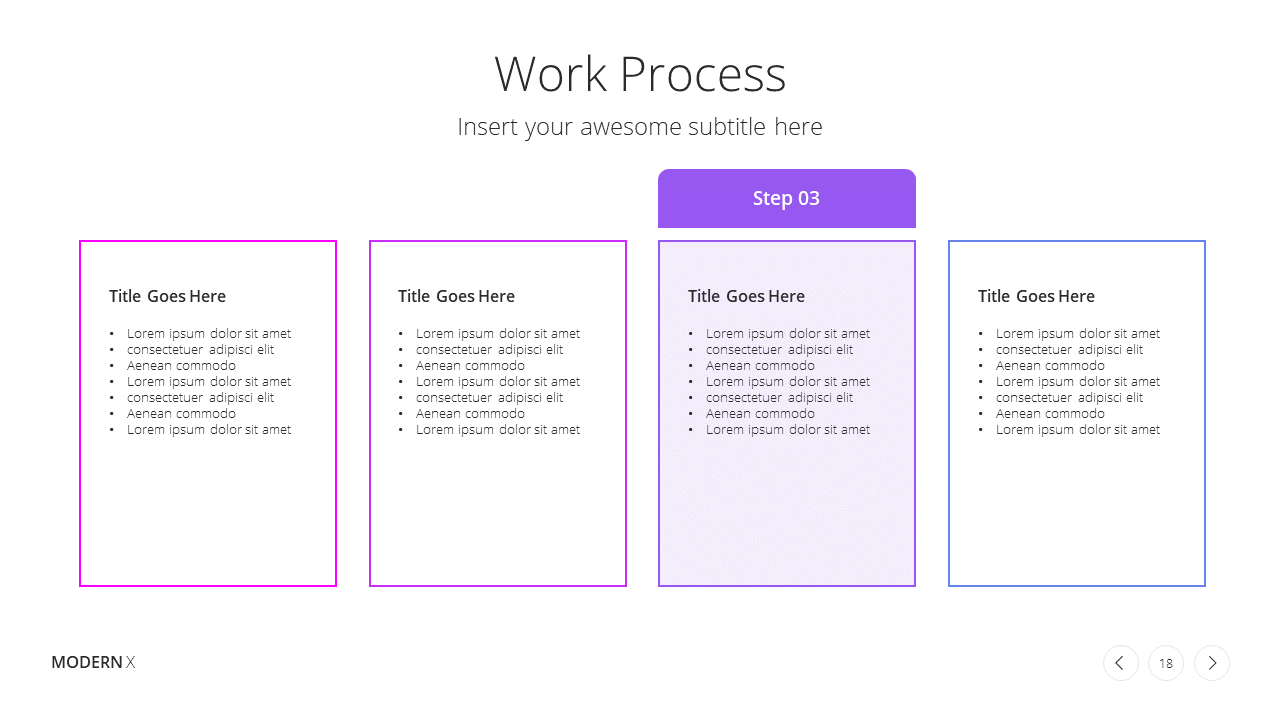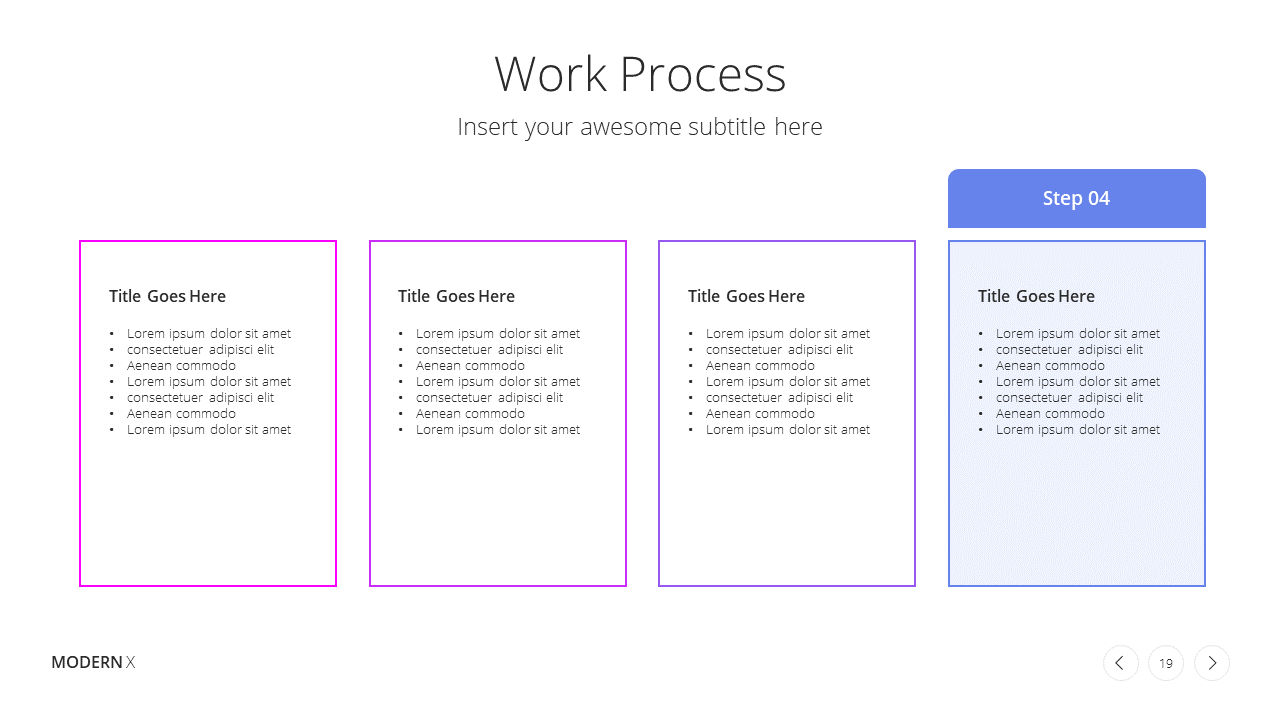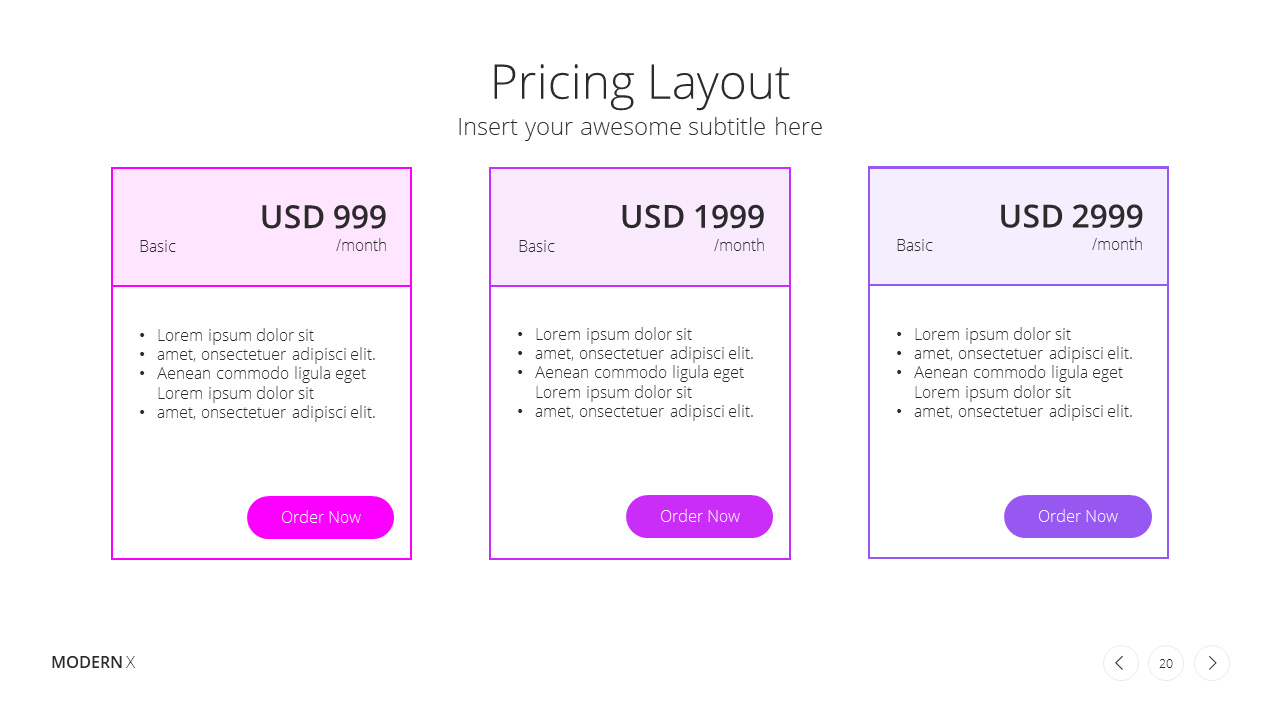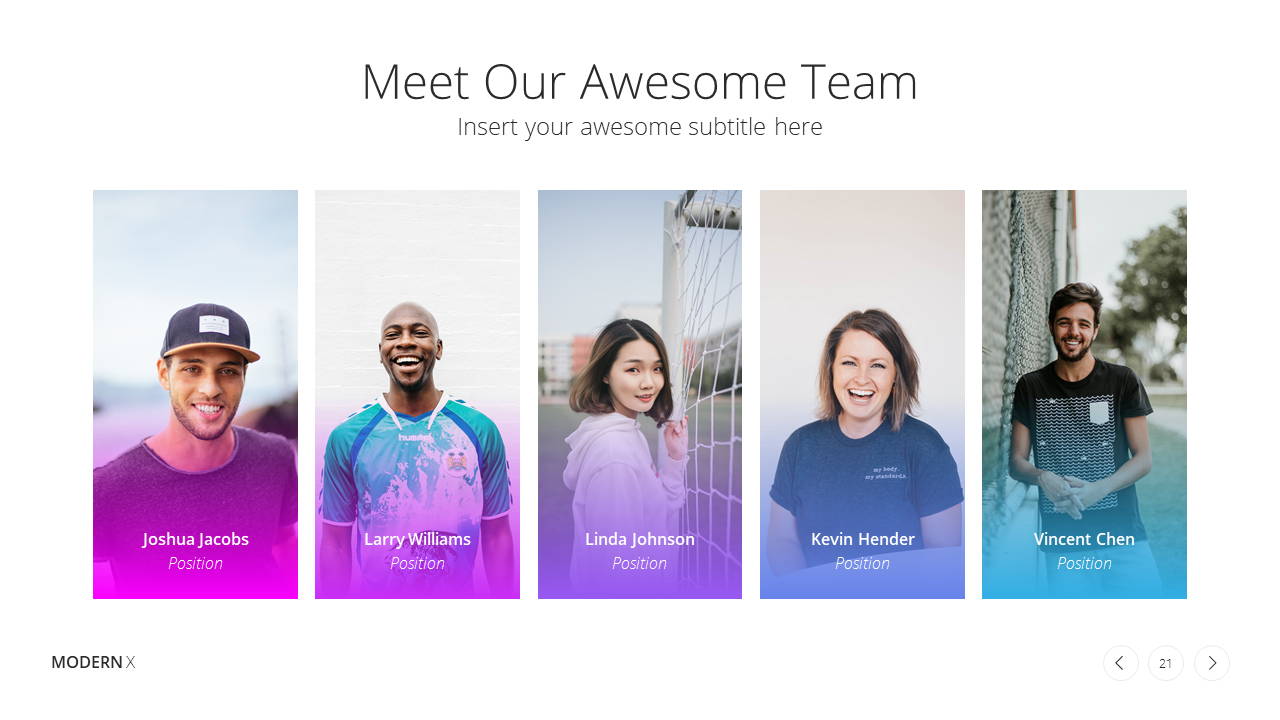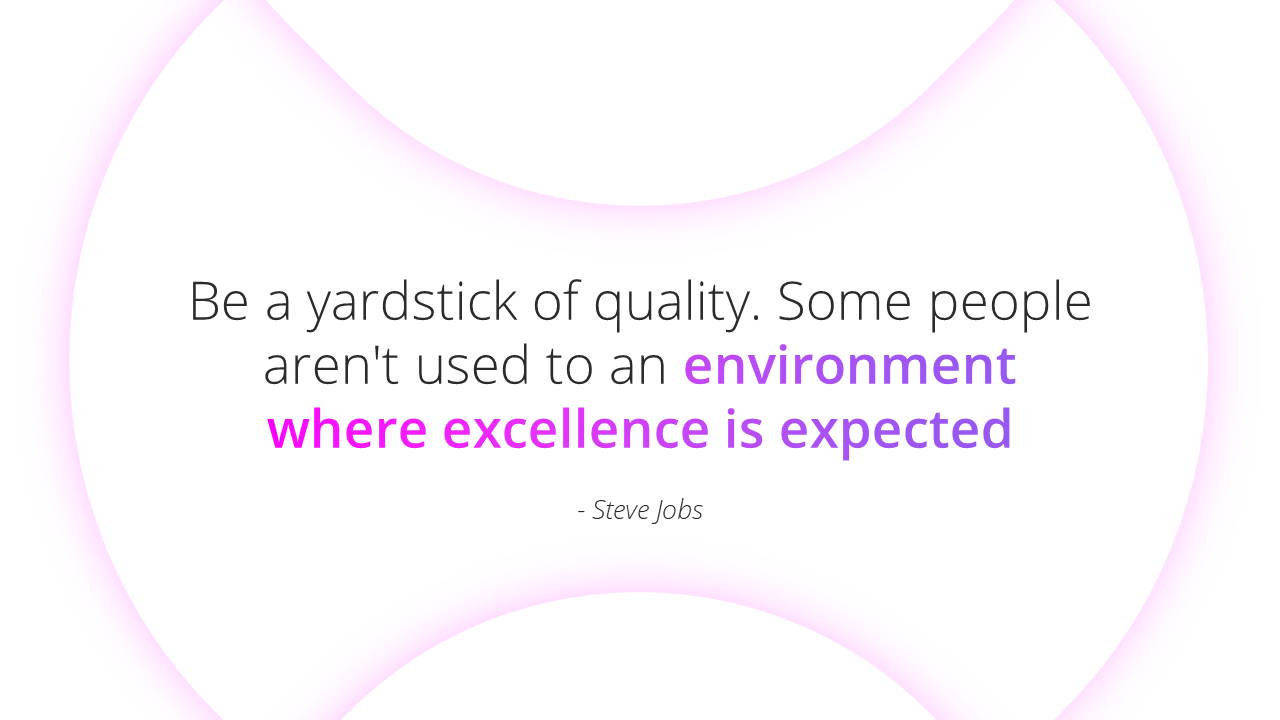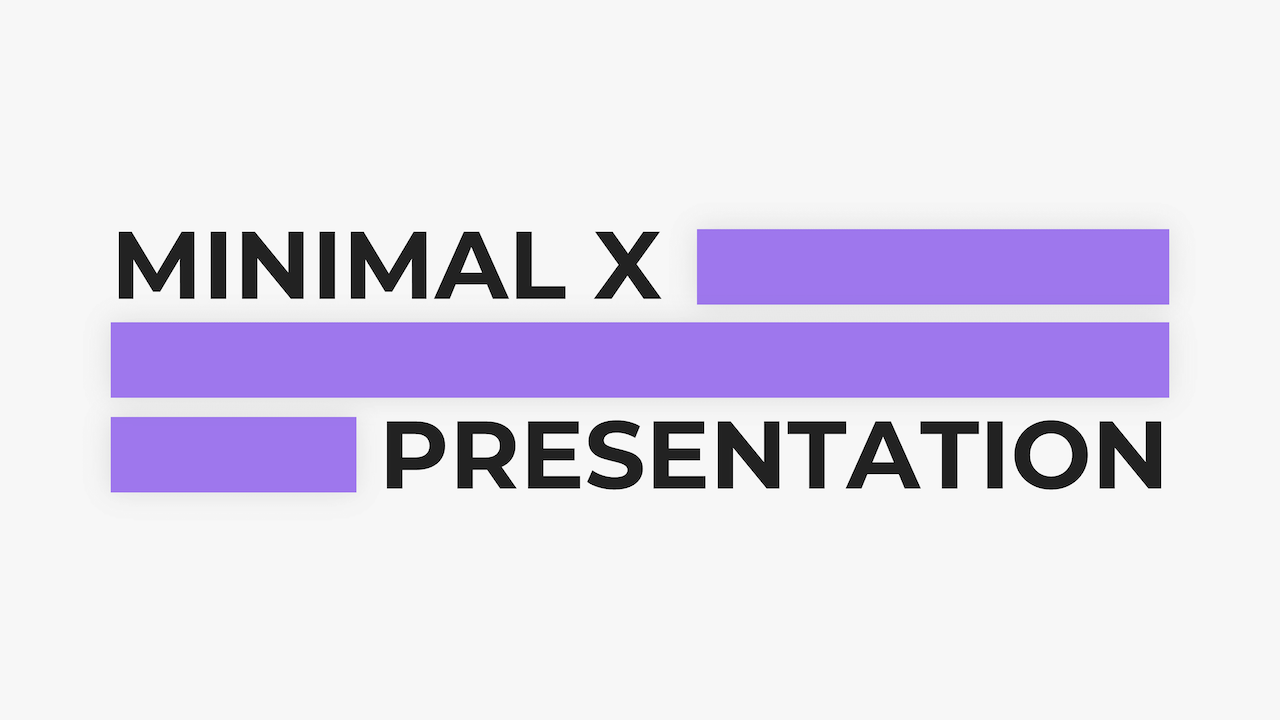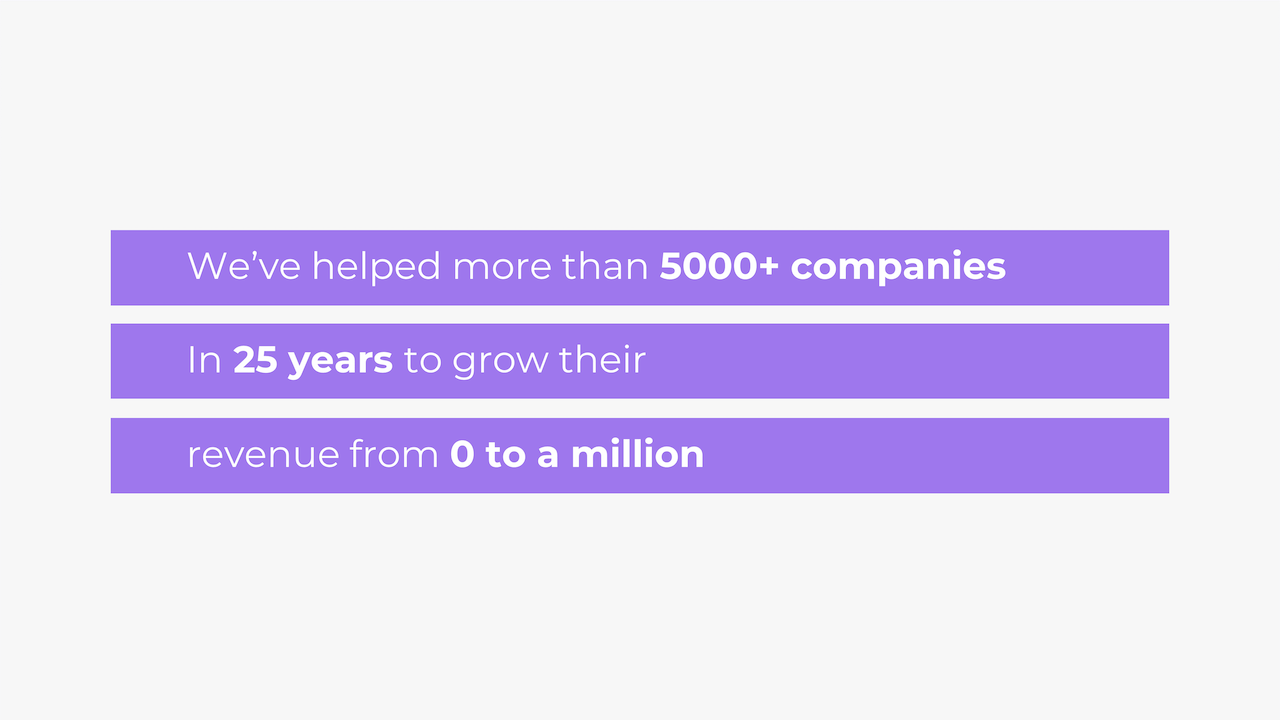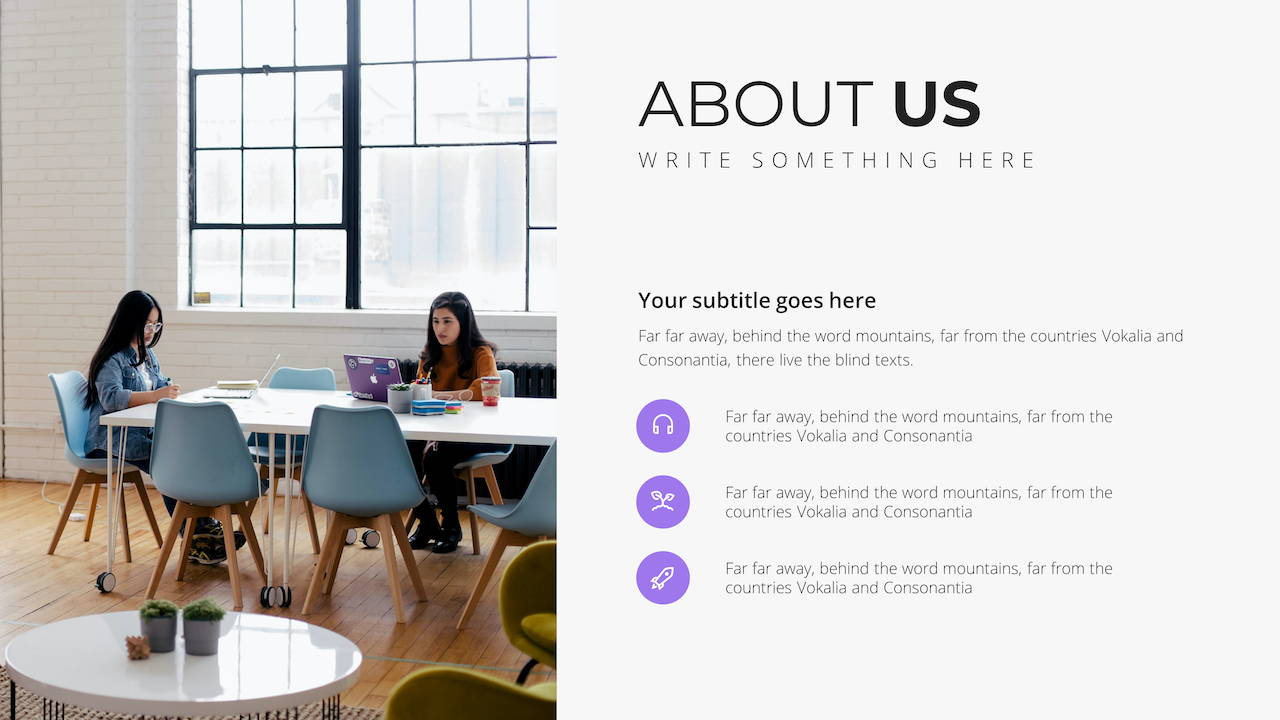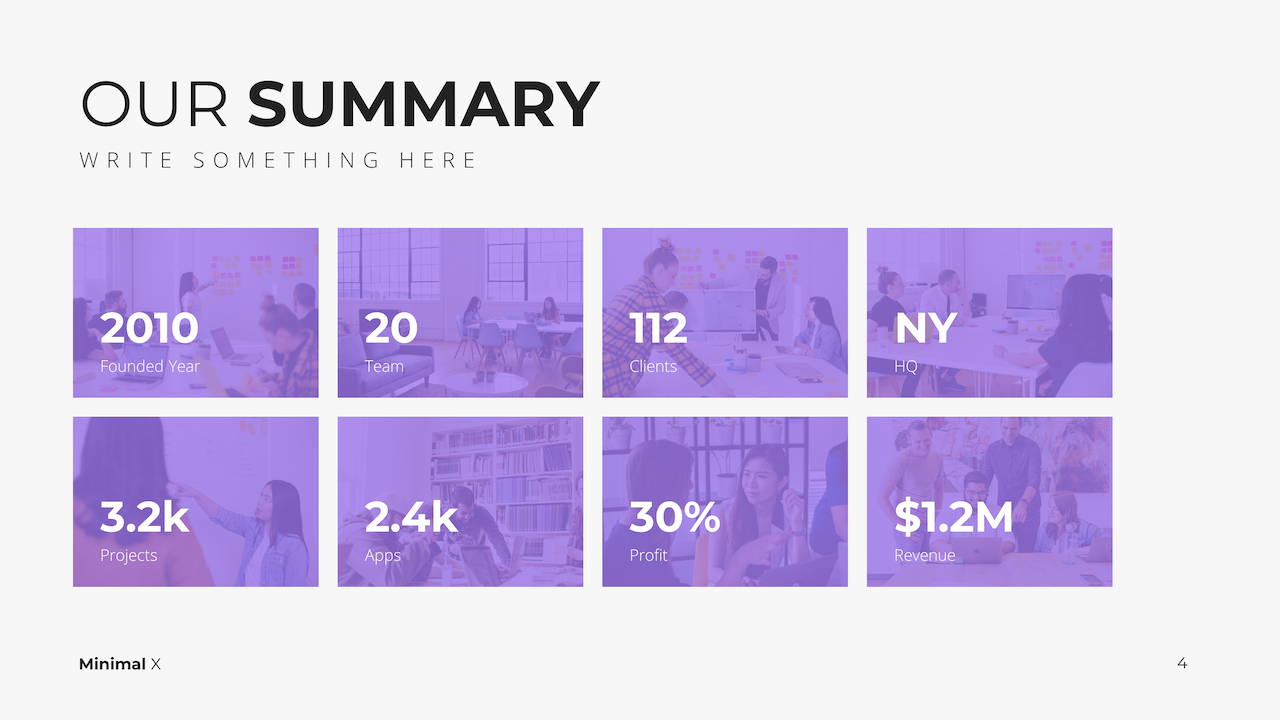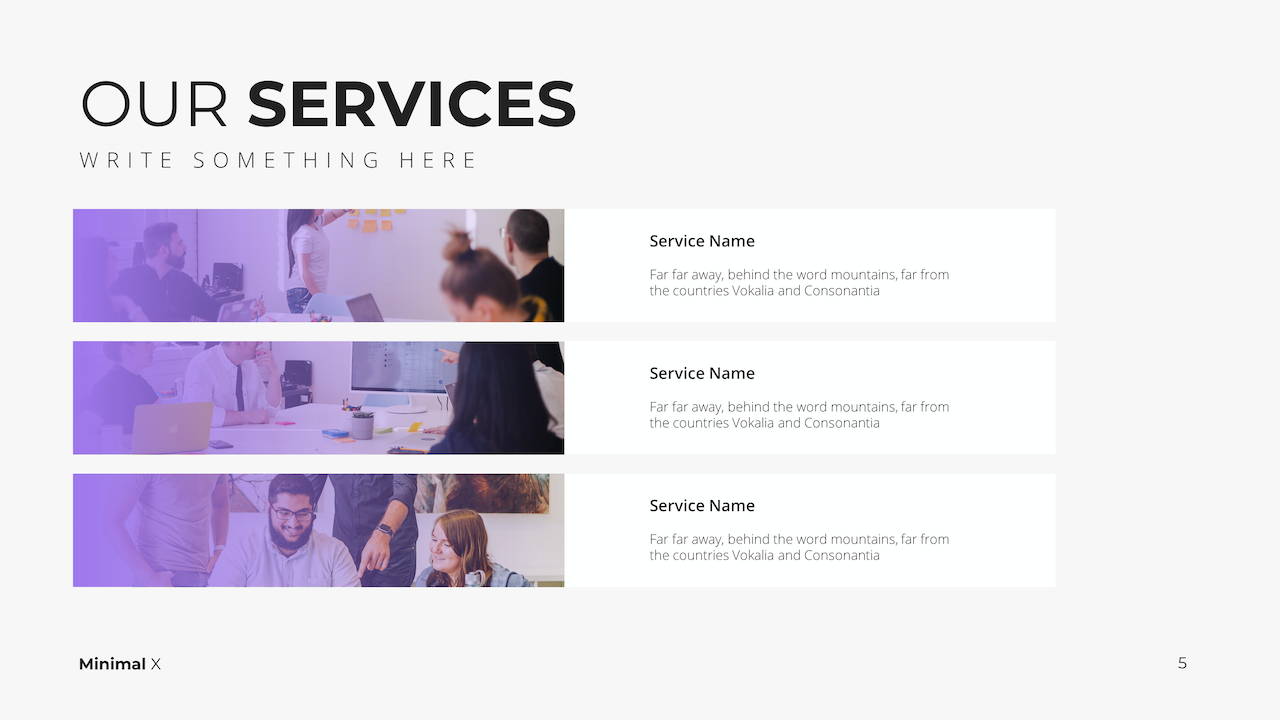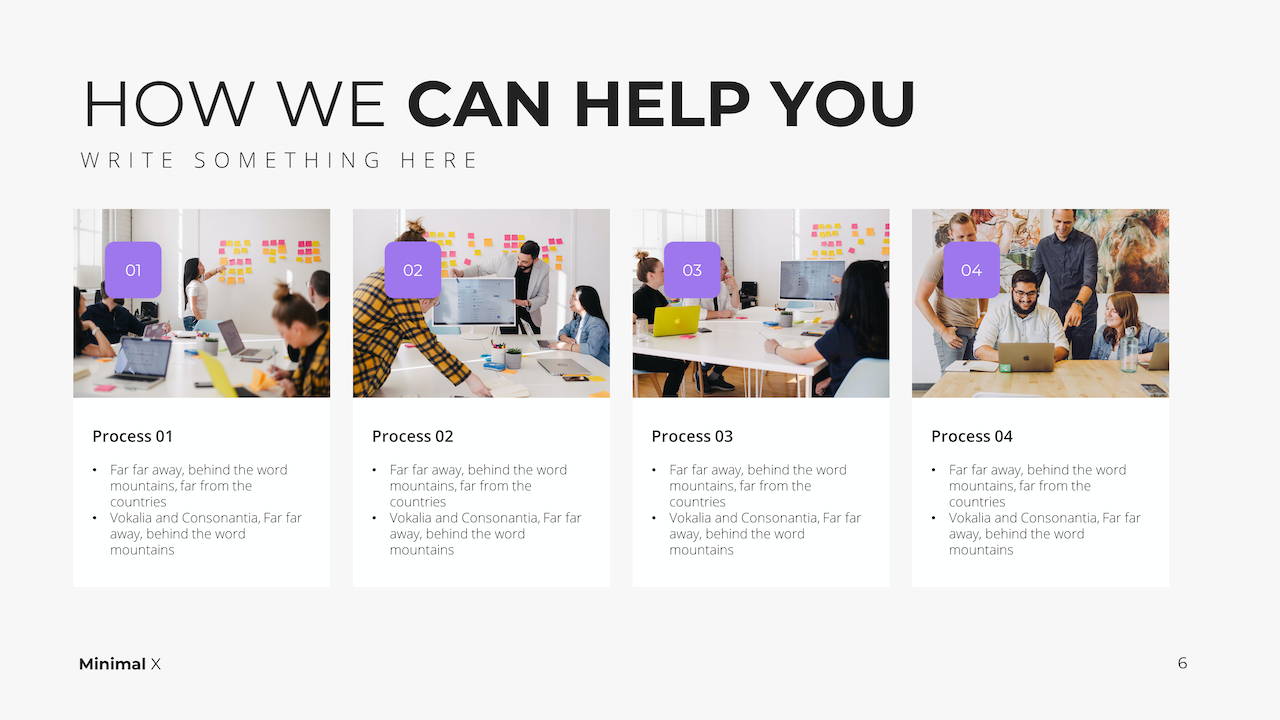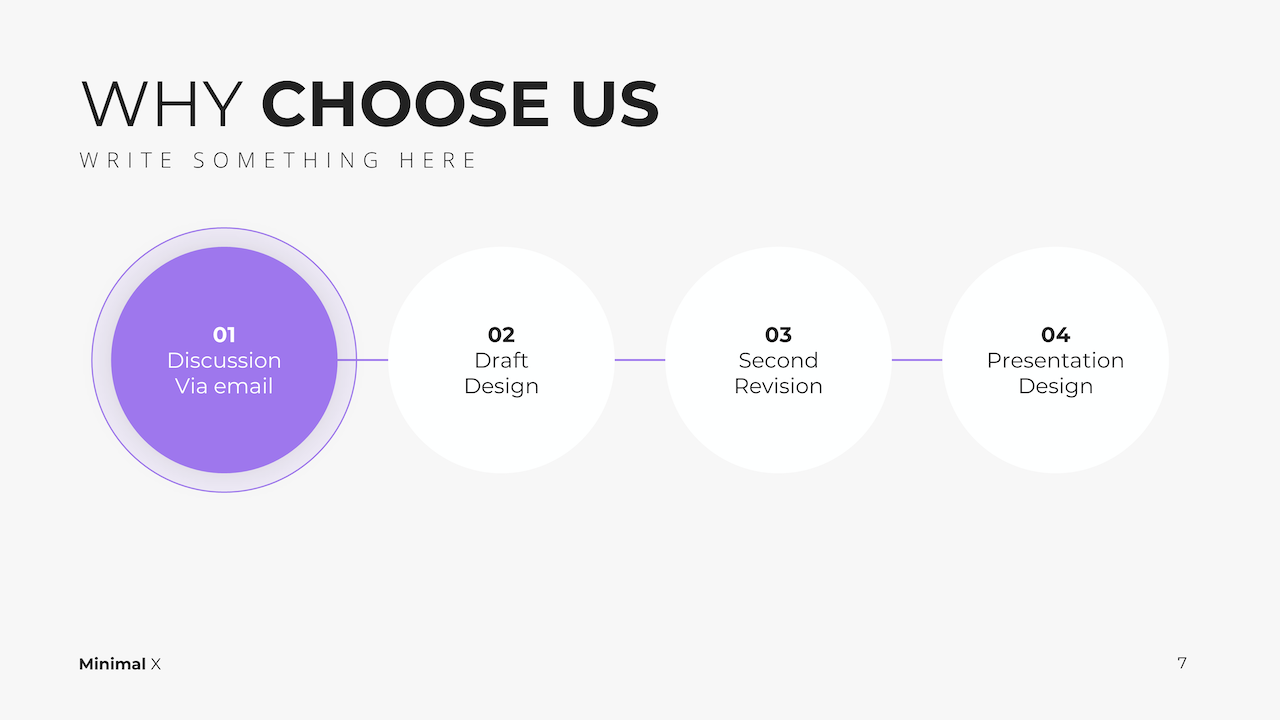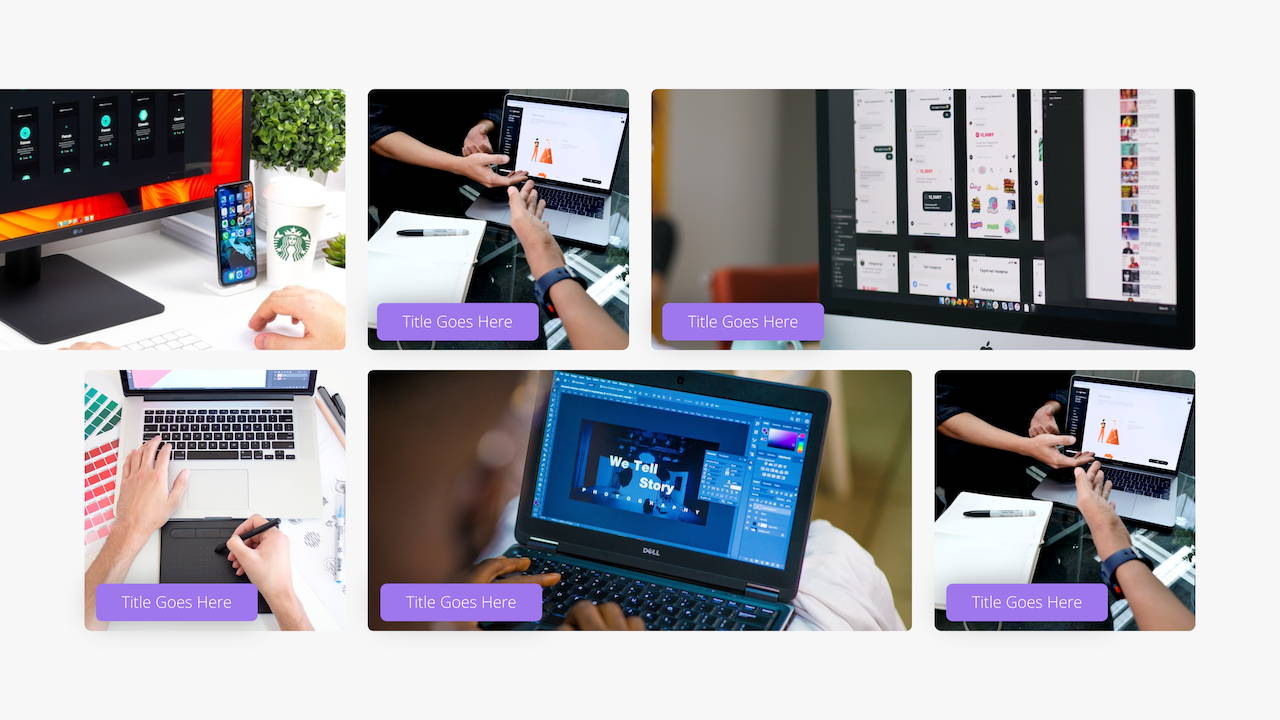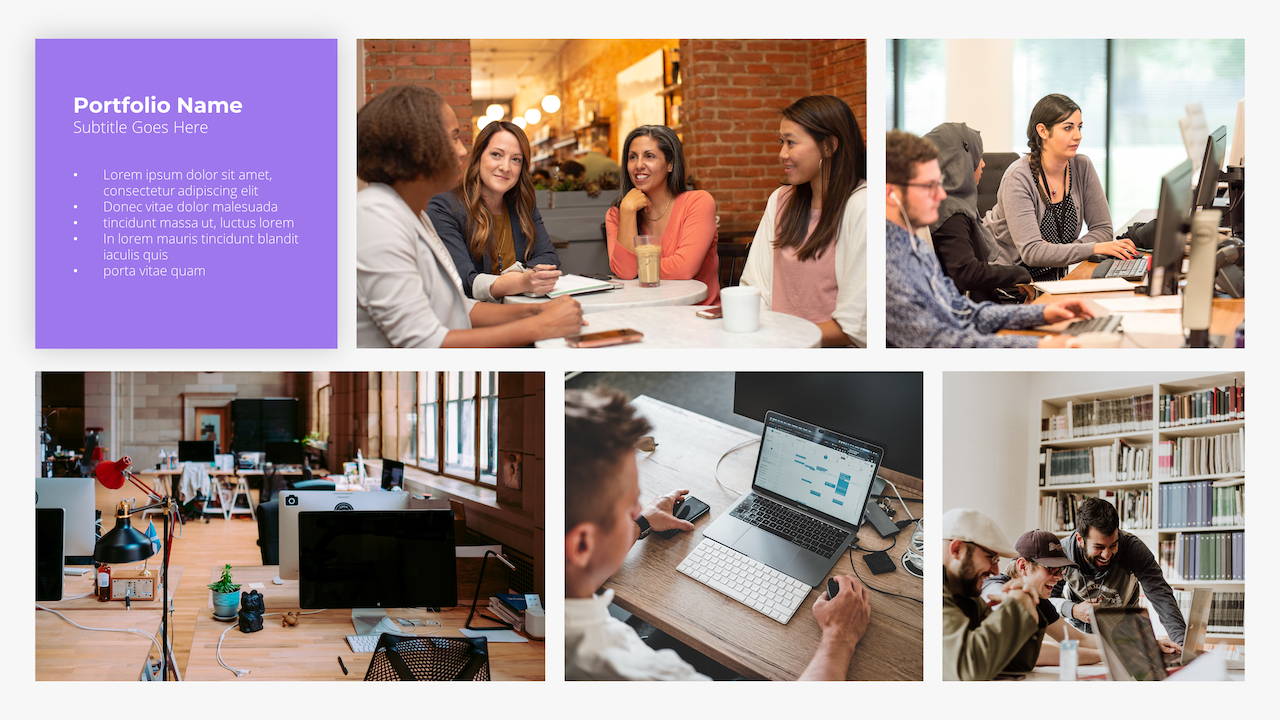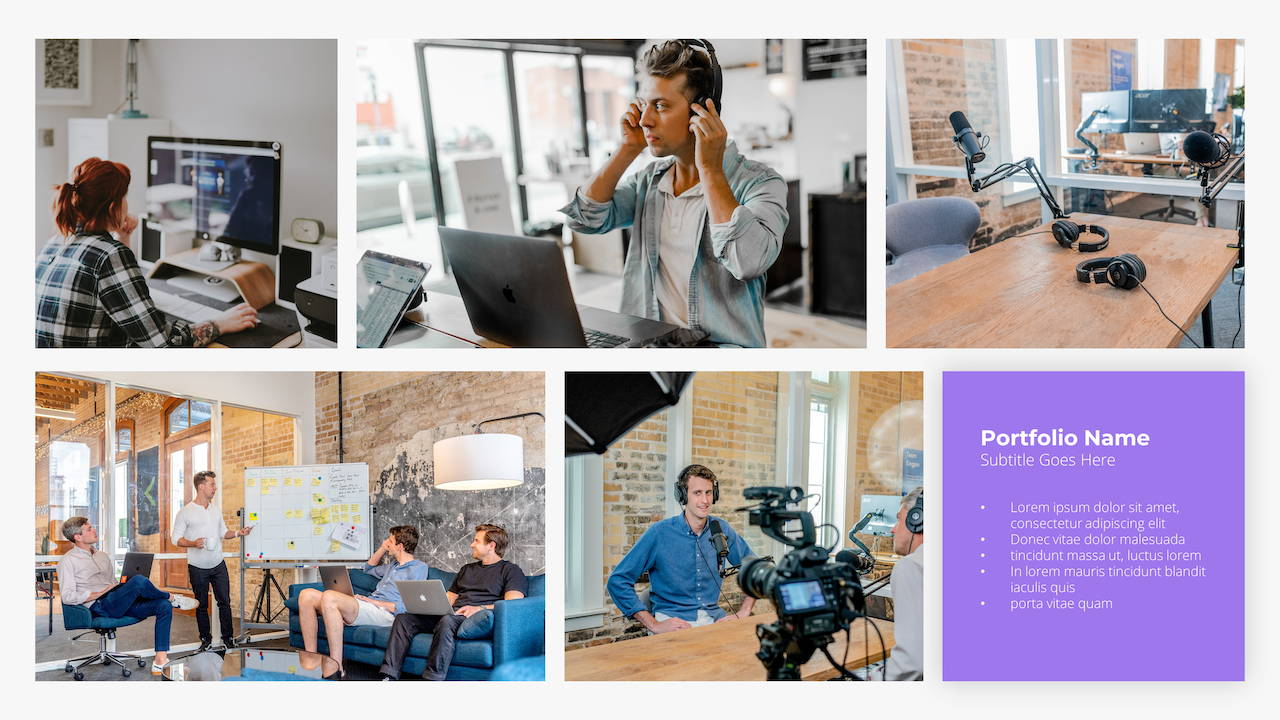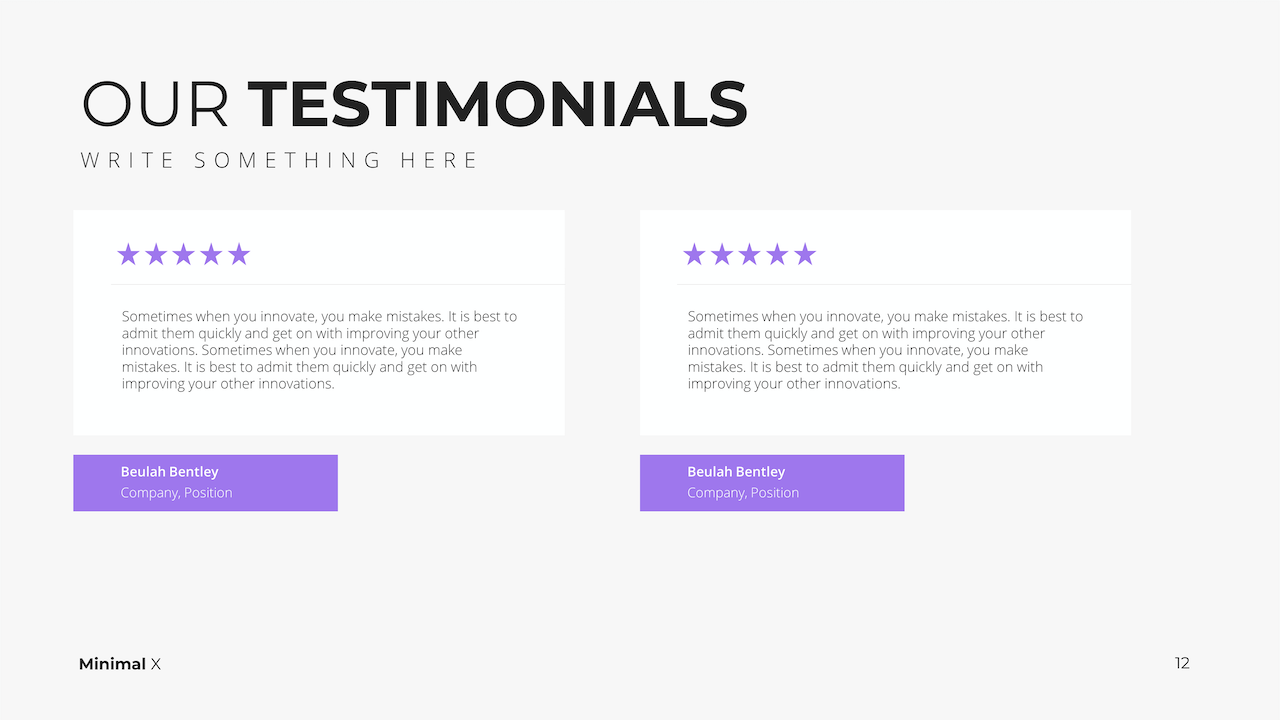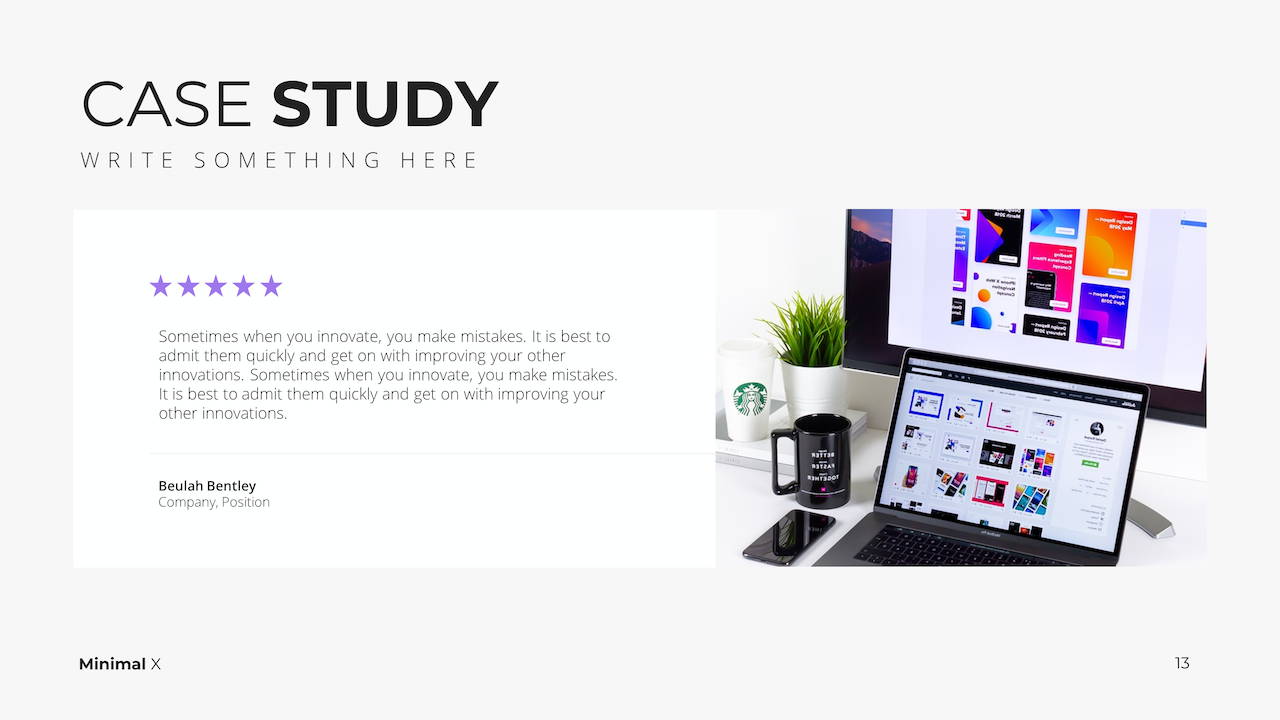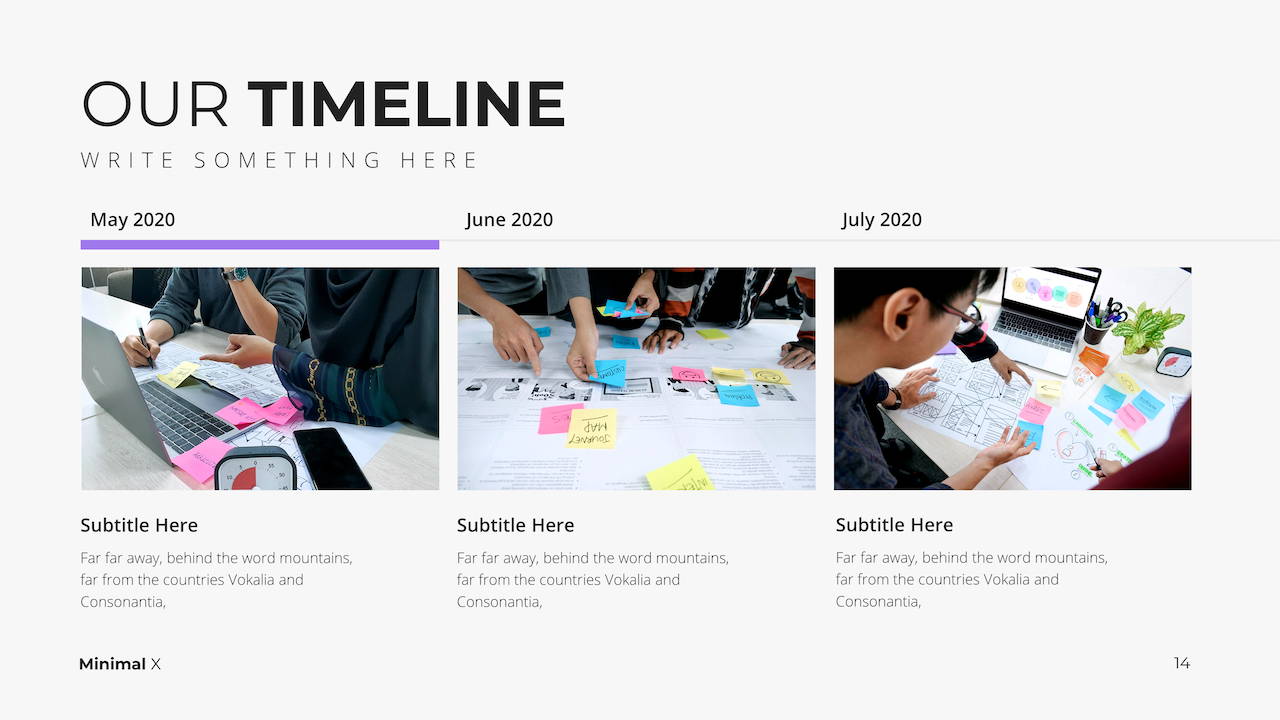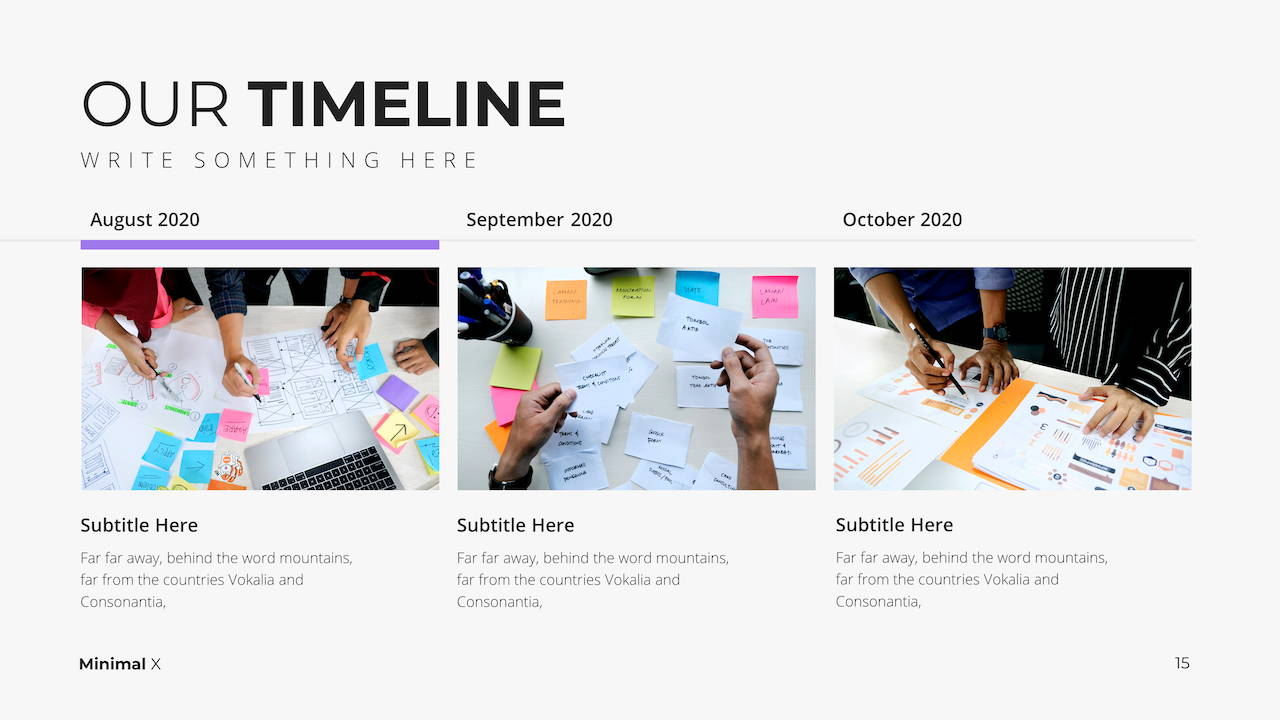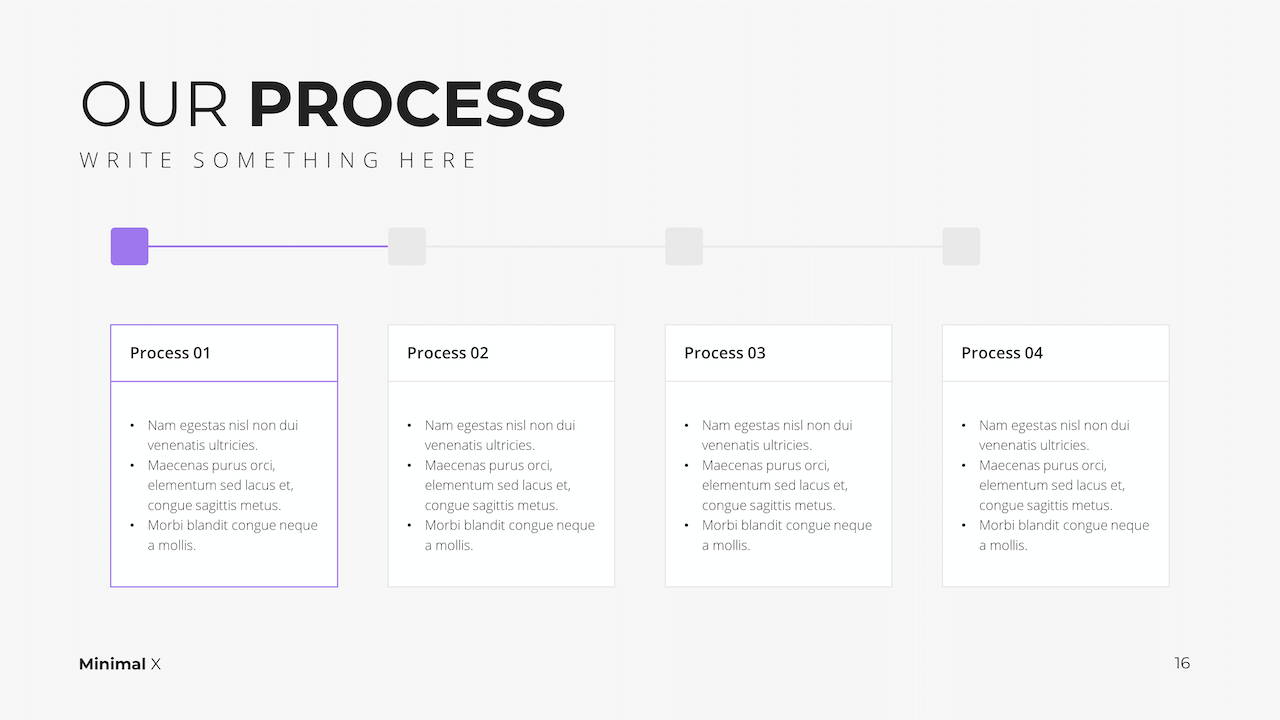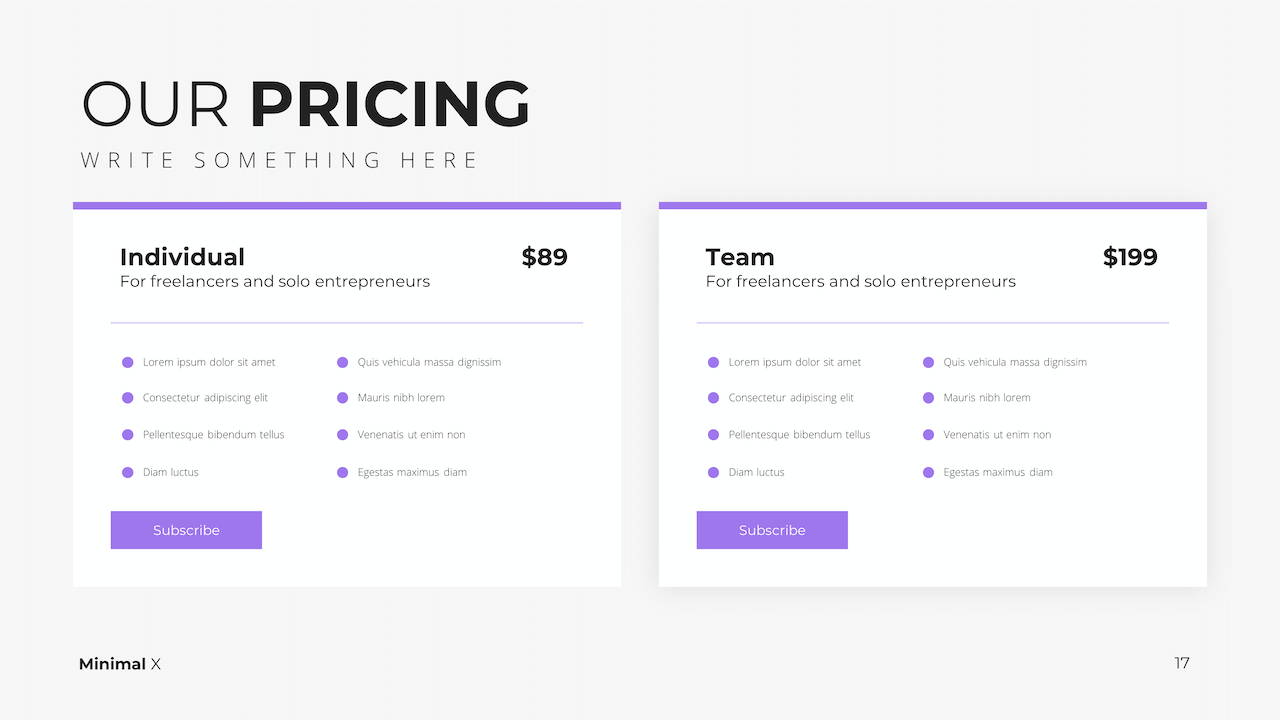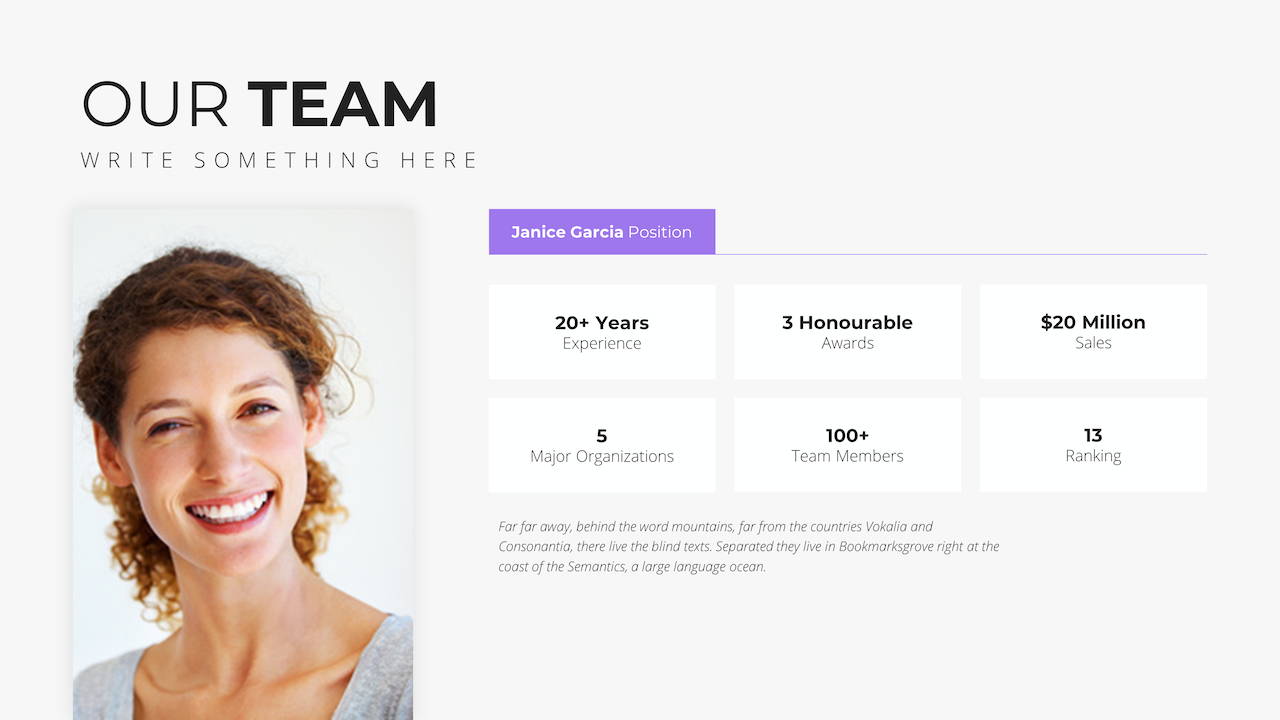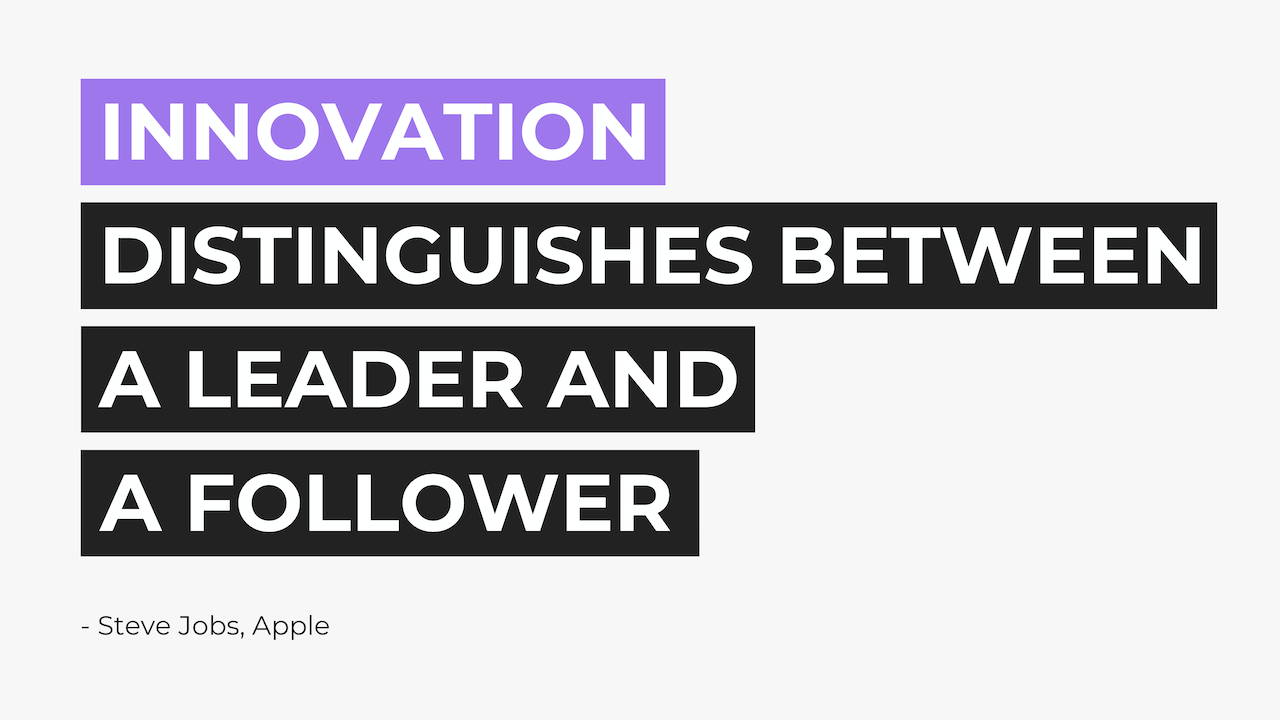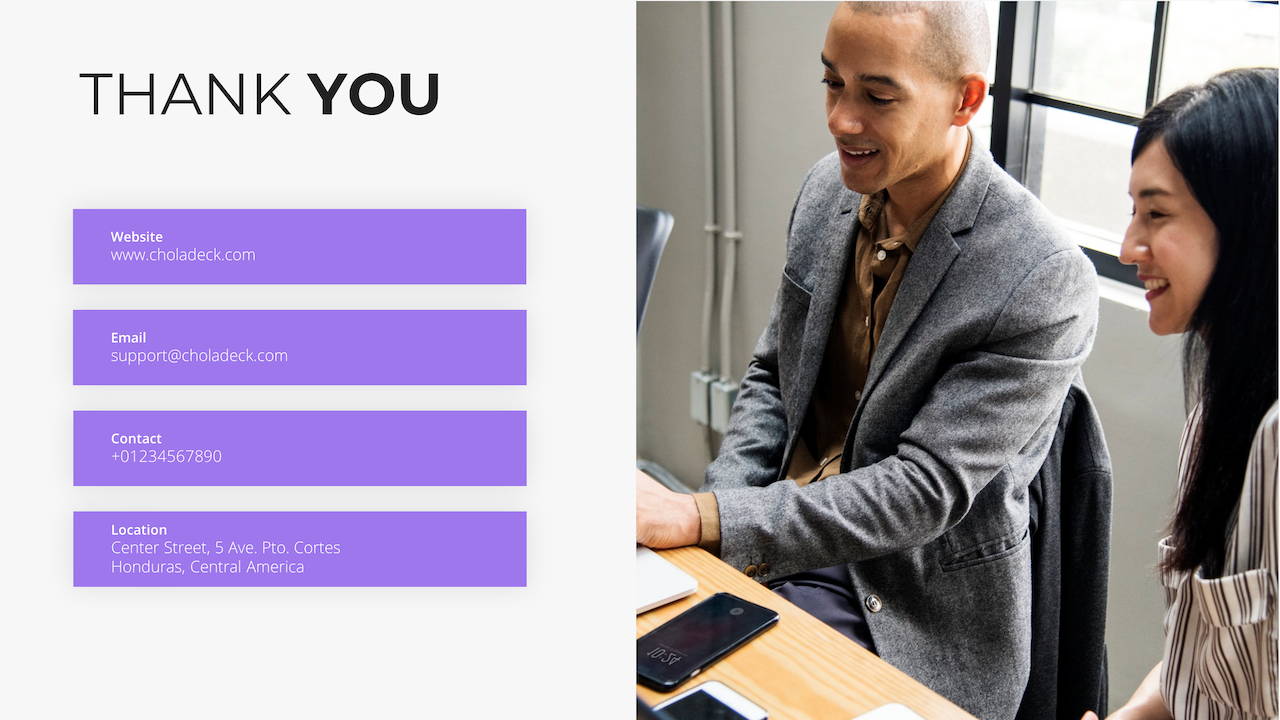 Build a Stunning Agency Presentation in 4 Easy Steps
Creating a beautiful presentation using our premade template is as easy as the 4 steps as shown below: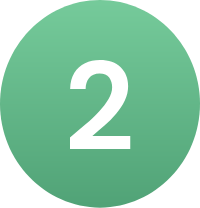 Edit the Content and Images of the premade template's slides to your own preferences.
...and you created yourself a beautiful and stunning presentation slide easily.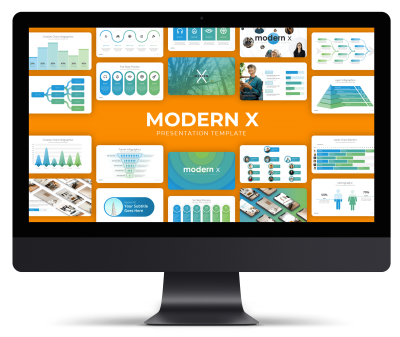 Modern X Multipurpose Presentation Template
Get yourself a Modern and Professional template that helps you to create stunning presentations.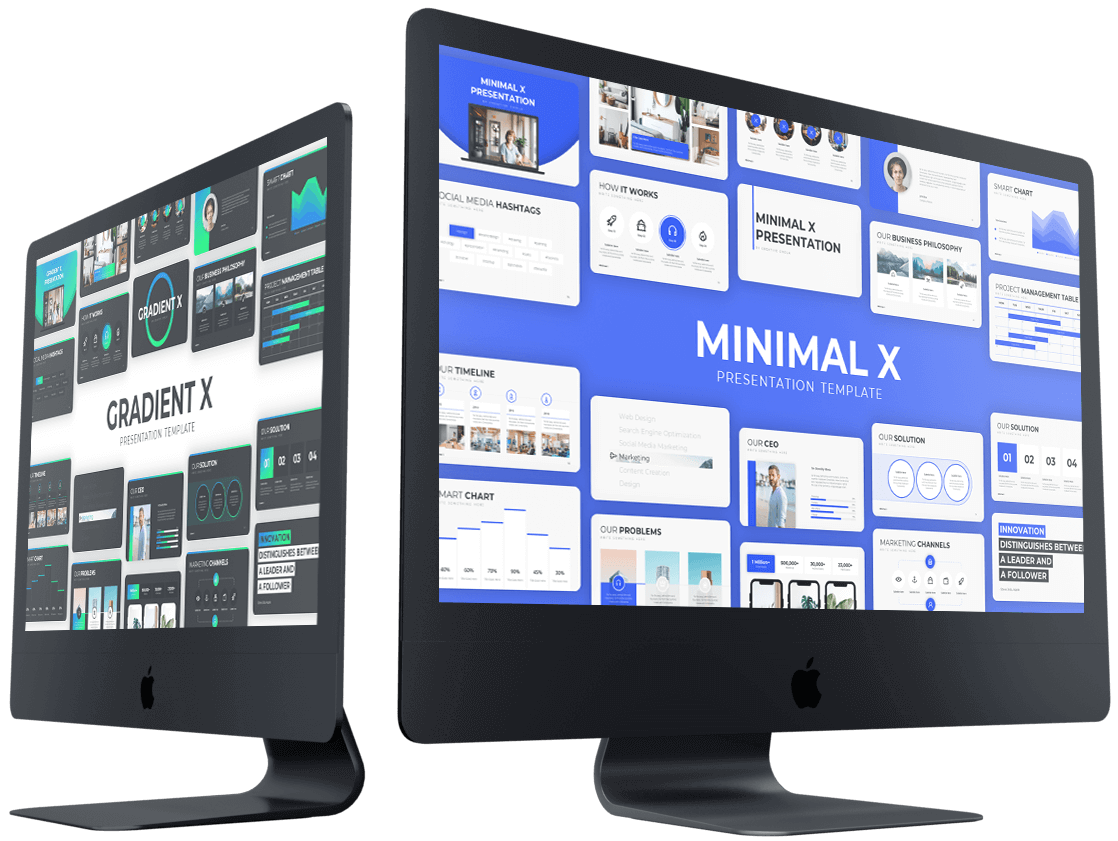 Minimal X Multipurpose Presentation Template
Get yourself a Premium and Minimal template to uplift your presentation standard.