Puzzle Infographics Slides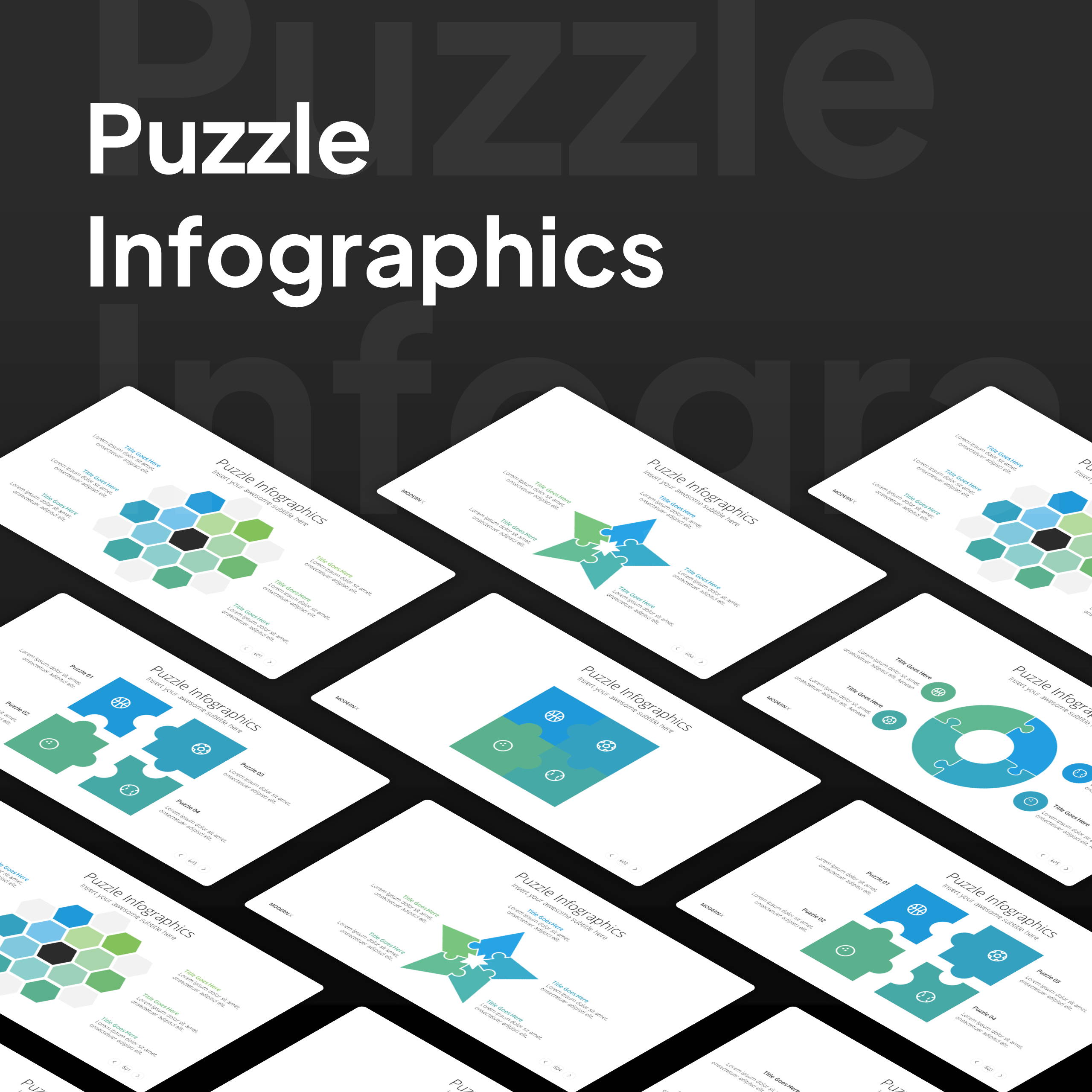 The Puzzle Infographics slides are great to showcase multiple missing pieces that could merge into solutions or strengths. If you have a use case of showing that multiple features of your business could join together to solve a bigger problem, then Puzzle Infographics slides will be the best to be used. Use our Puzzle Infographics slides to showcase how multiple solutions can solve a big problem clearly and efficiently.
Puzzle Infographics Slides Included
The following are the different Puzzle Infographics Slides included to build a stunning presentation easily using our templates.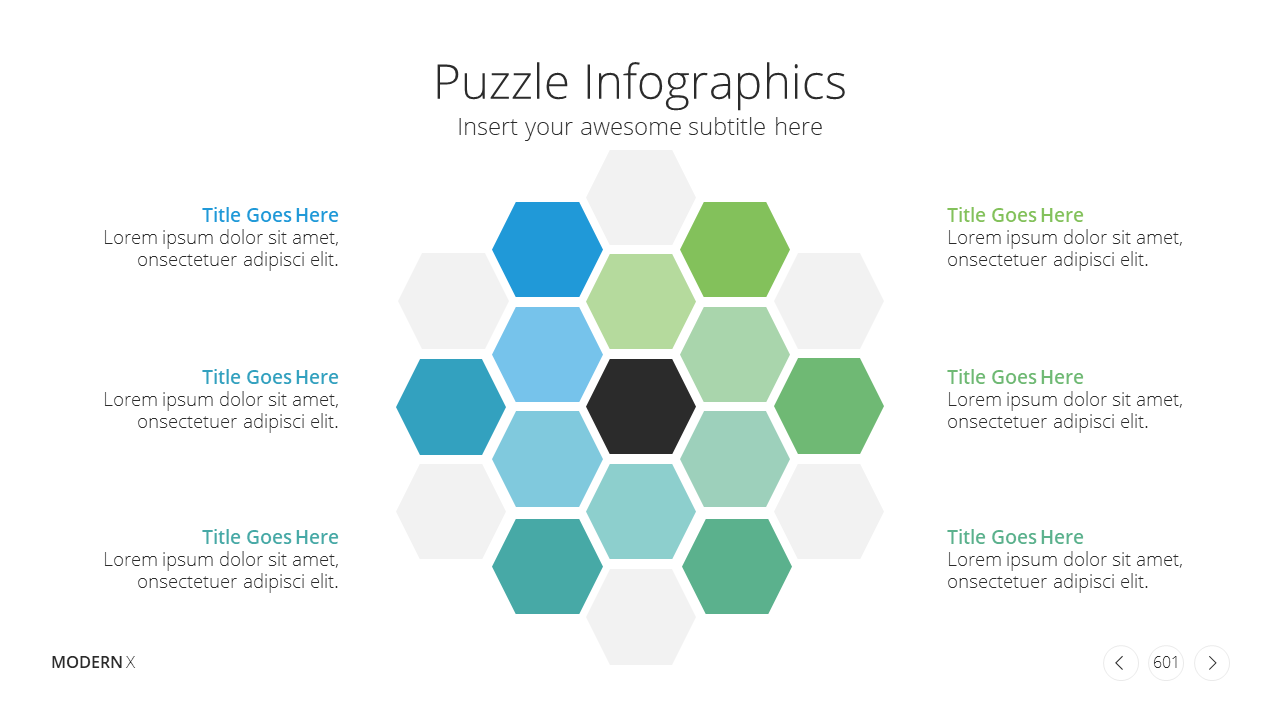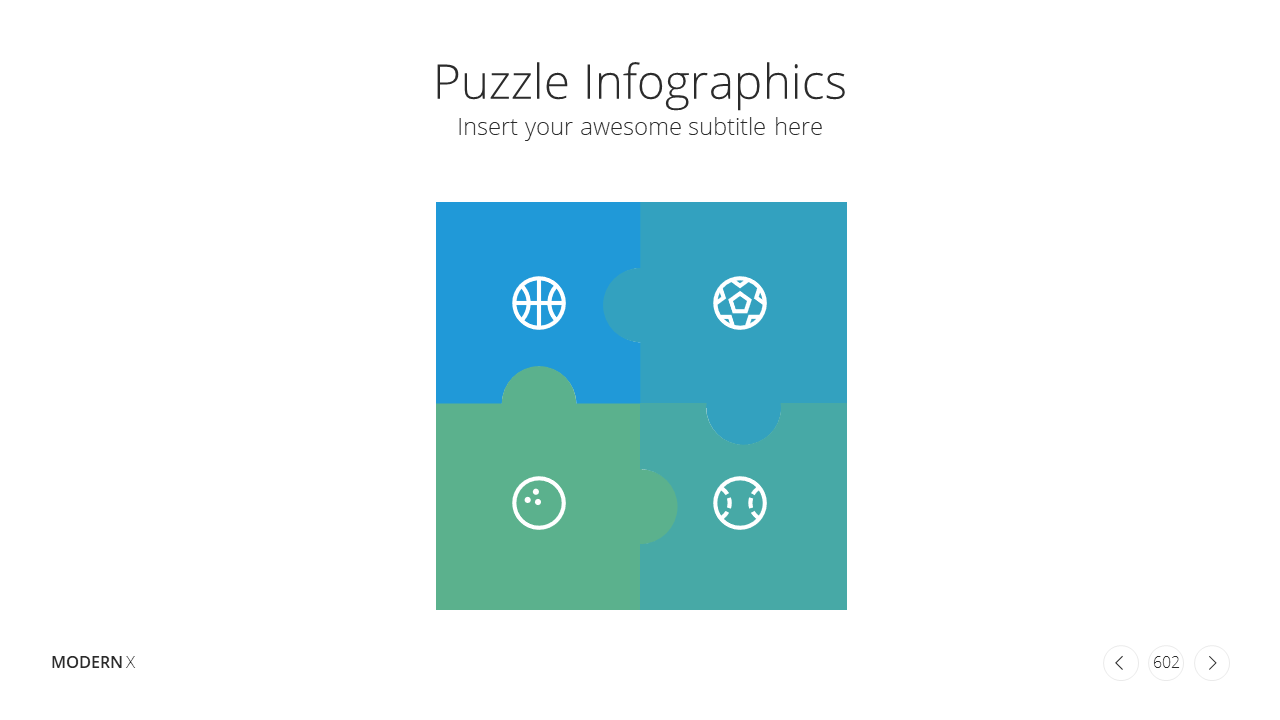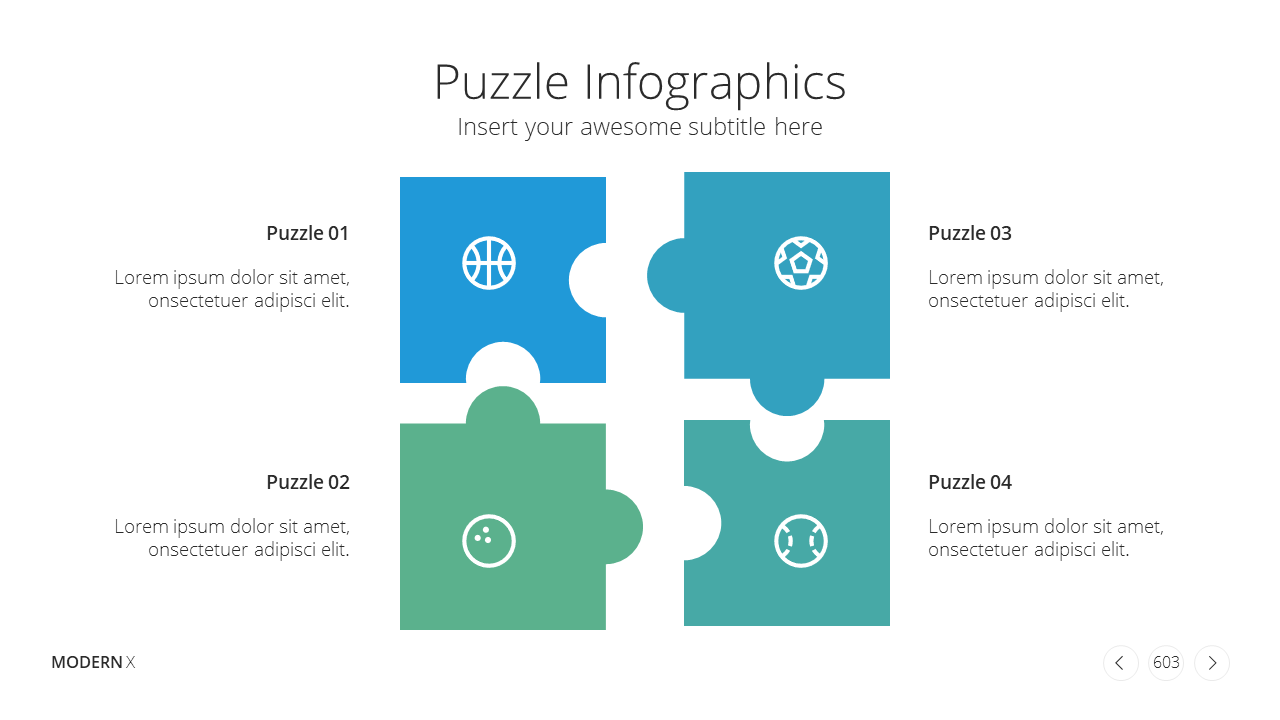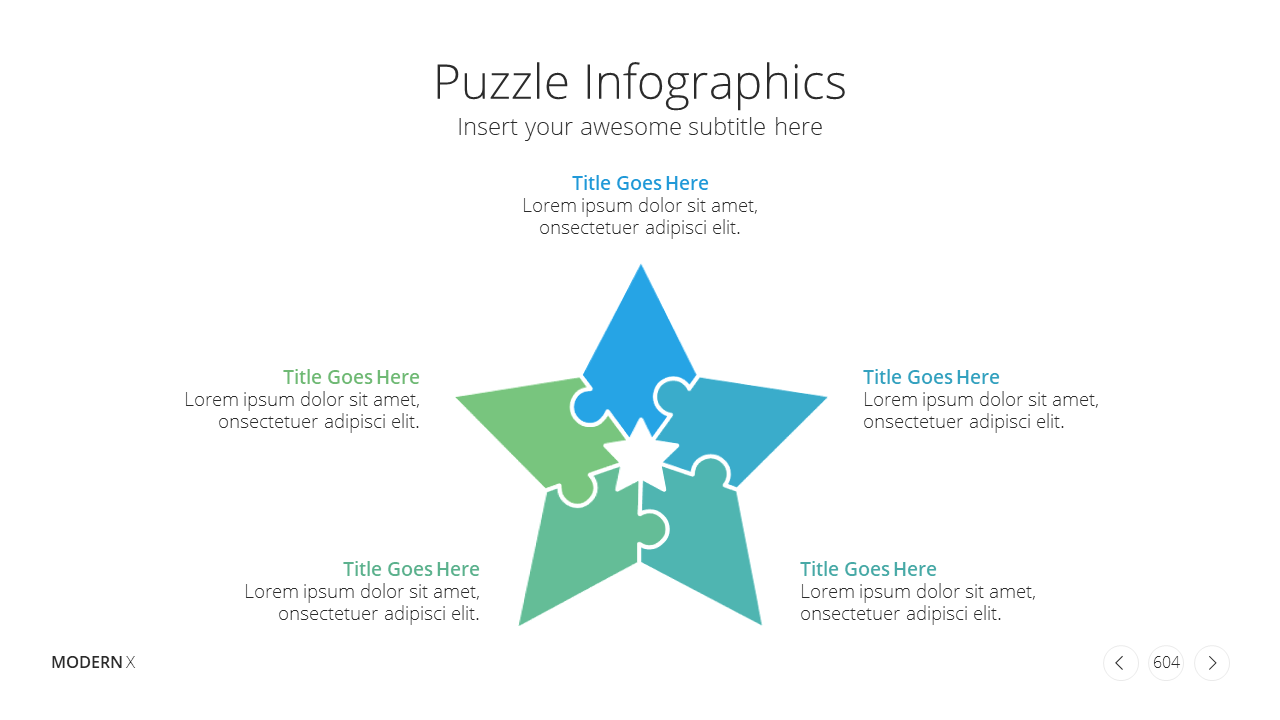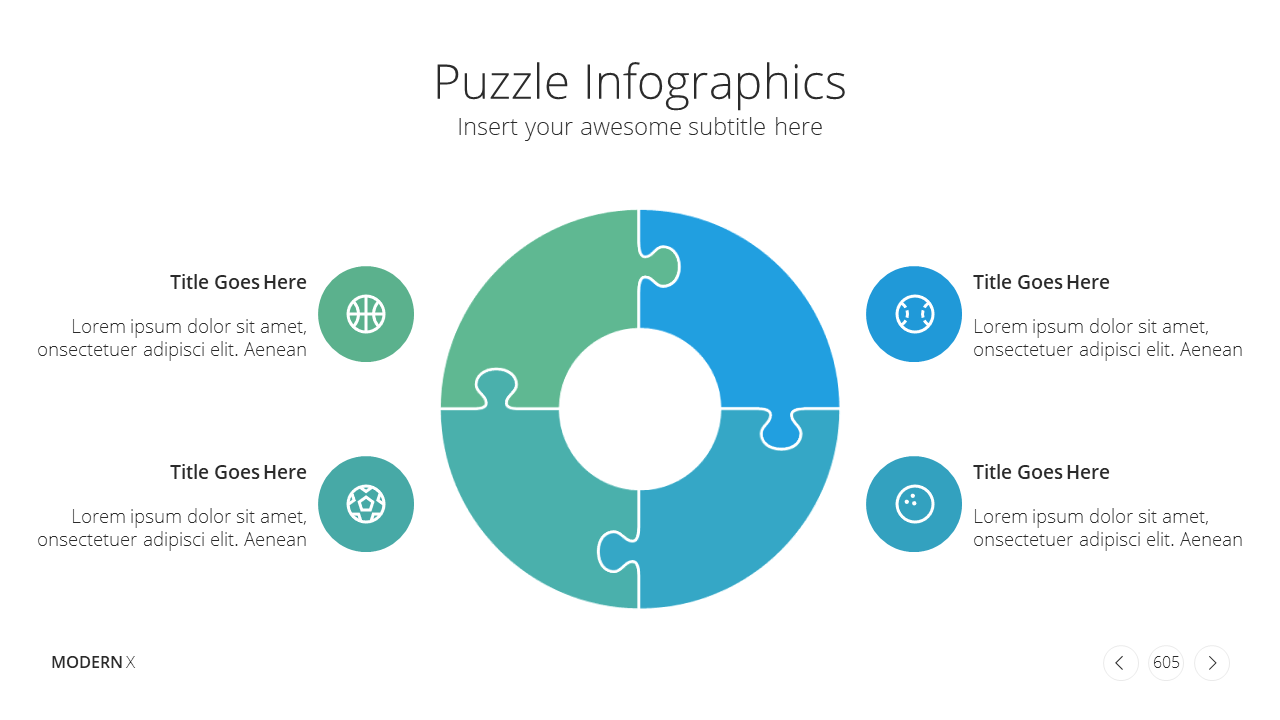 Build a Stunning Presentation using our template's category in 4 Easy Steps
Creating a beautiful presentation using our template is as easy as the 4 steps as shown below: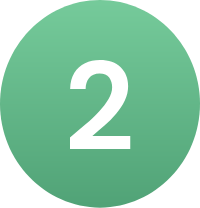 Edit the Content and Images of the selected category slides to your own preferences.
...and you created yourself a beautiful and stunning presentation slide easily.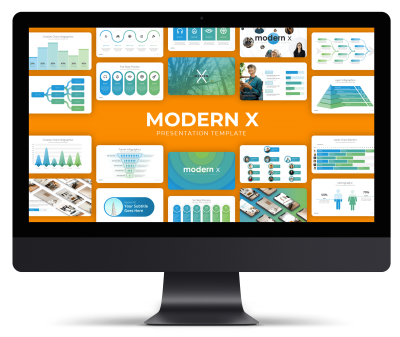 Modern X Multipurpose Presentation Template
Get yourself a Modern and Professional template that helps you to create stunning presentations.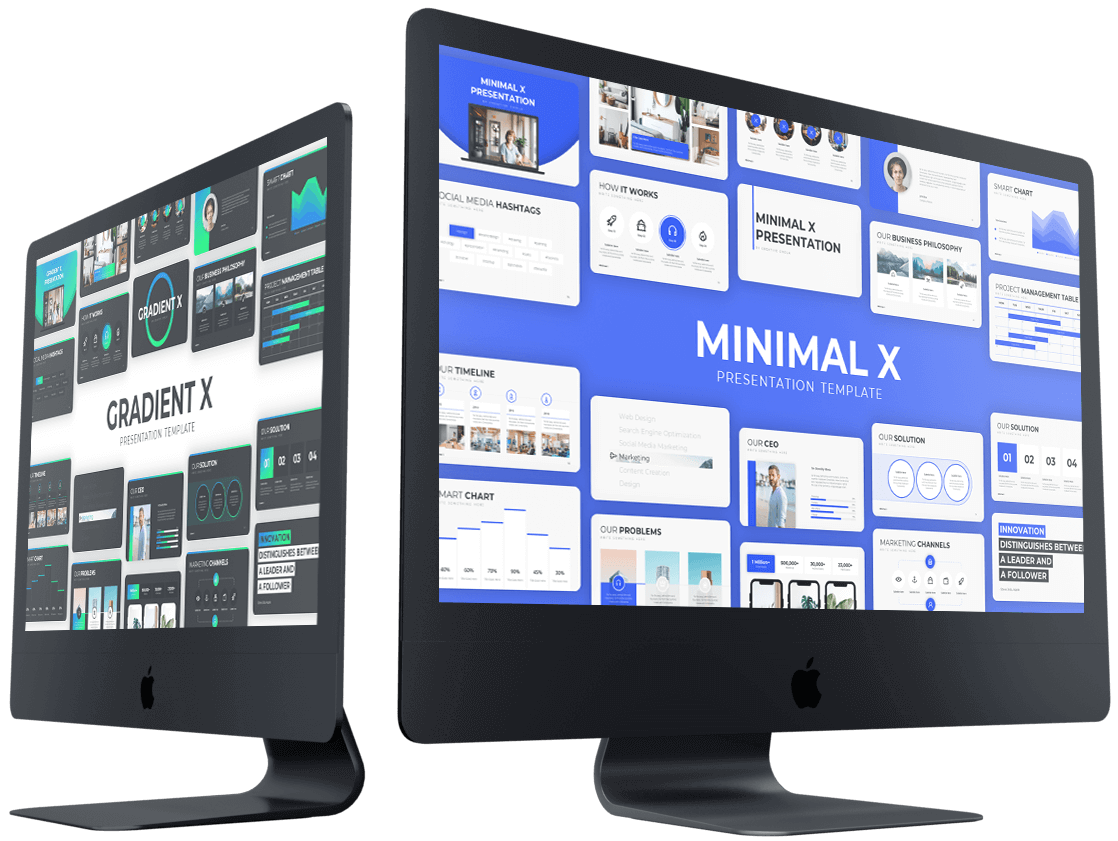 Minimal X Multipurpose Presentation Template
Get yourself a Premium and Minimal template to uplift your presentation standard.