Problems and Solutions Slides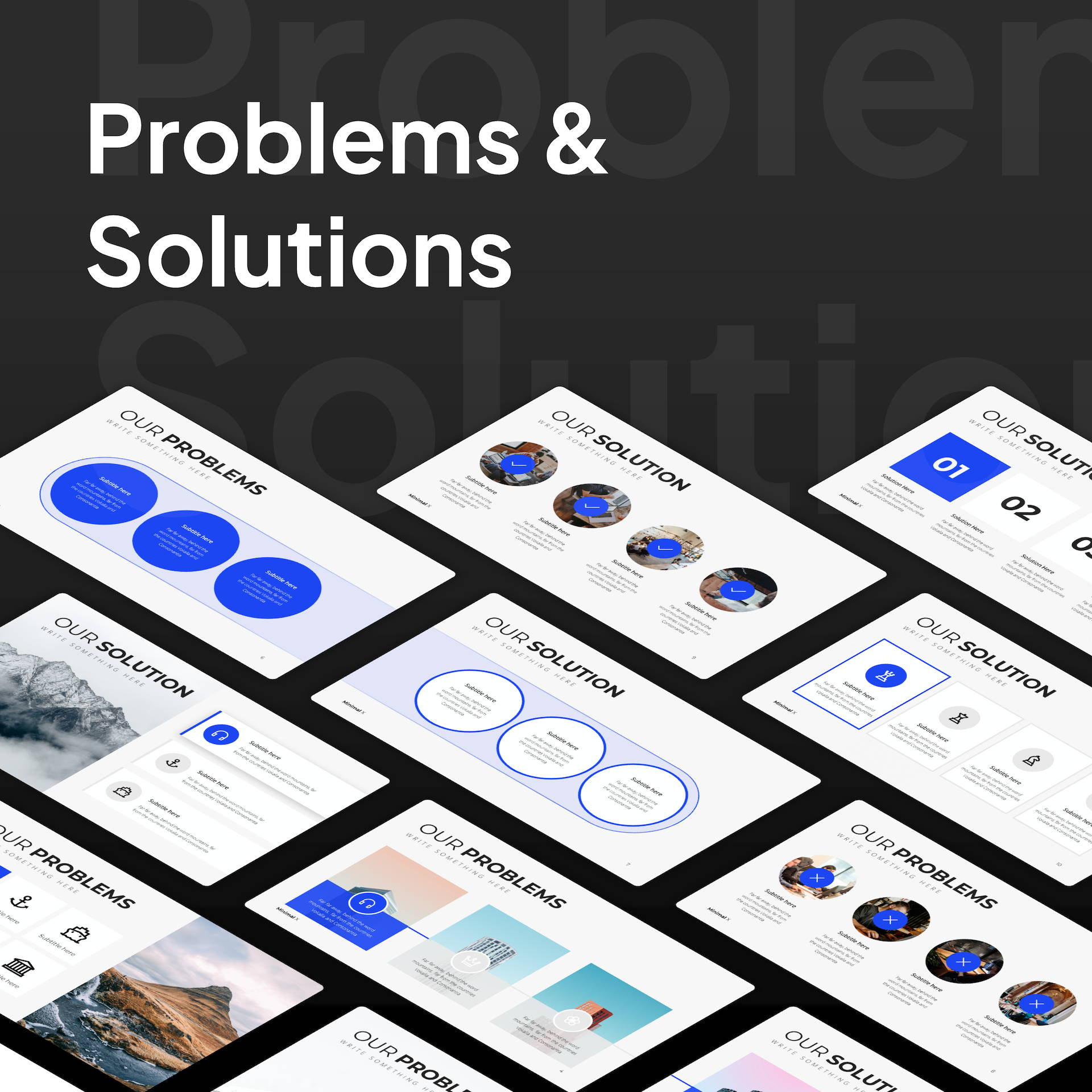 The Problems and Solutions slide is part of the core slides needed to create an impactful Pitch Deck. Every business or idea has problems that they are trying to provide solutions to and your investors and stakeholders need to understand this well for fundraising. Use our Problems and Solutions slides to list your context in an orderly and efficient way.
Problems and Solutions Slides Included
The following are the different Problems and Solutions slides included to build a stunning presentation easily using our templates.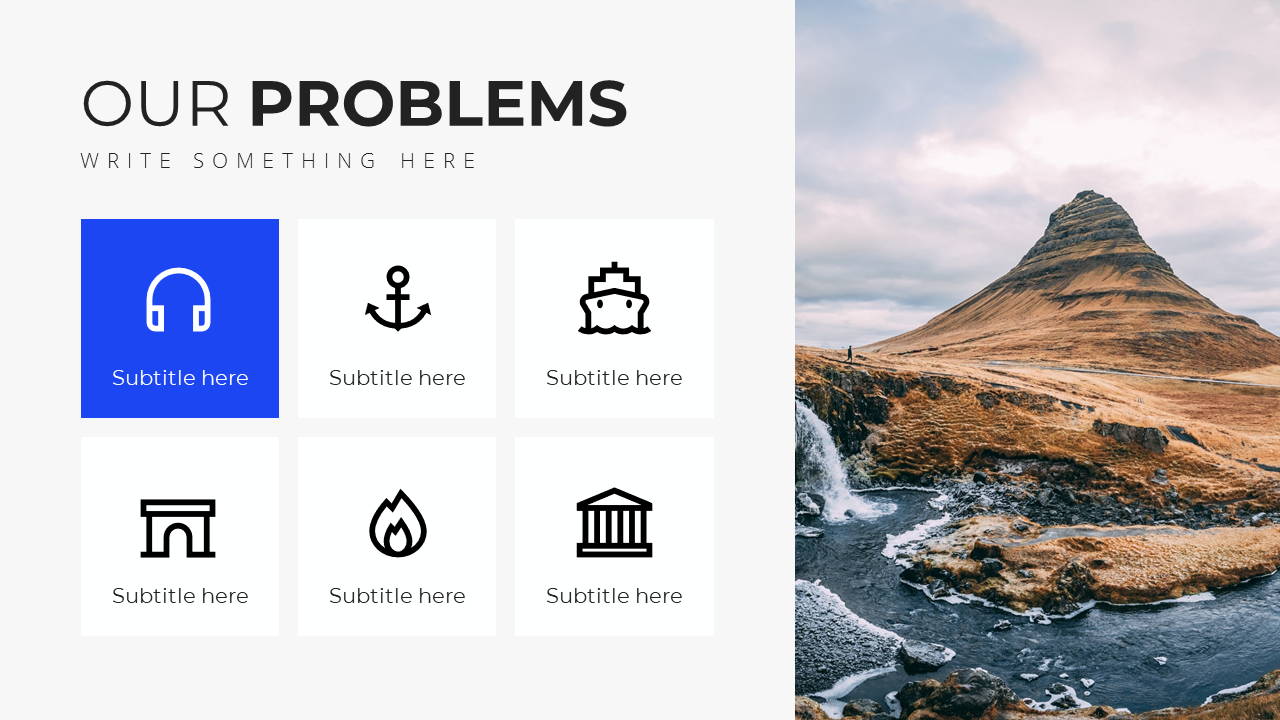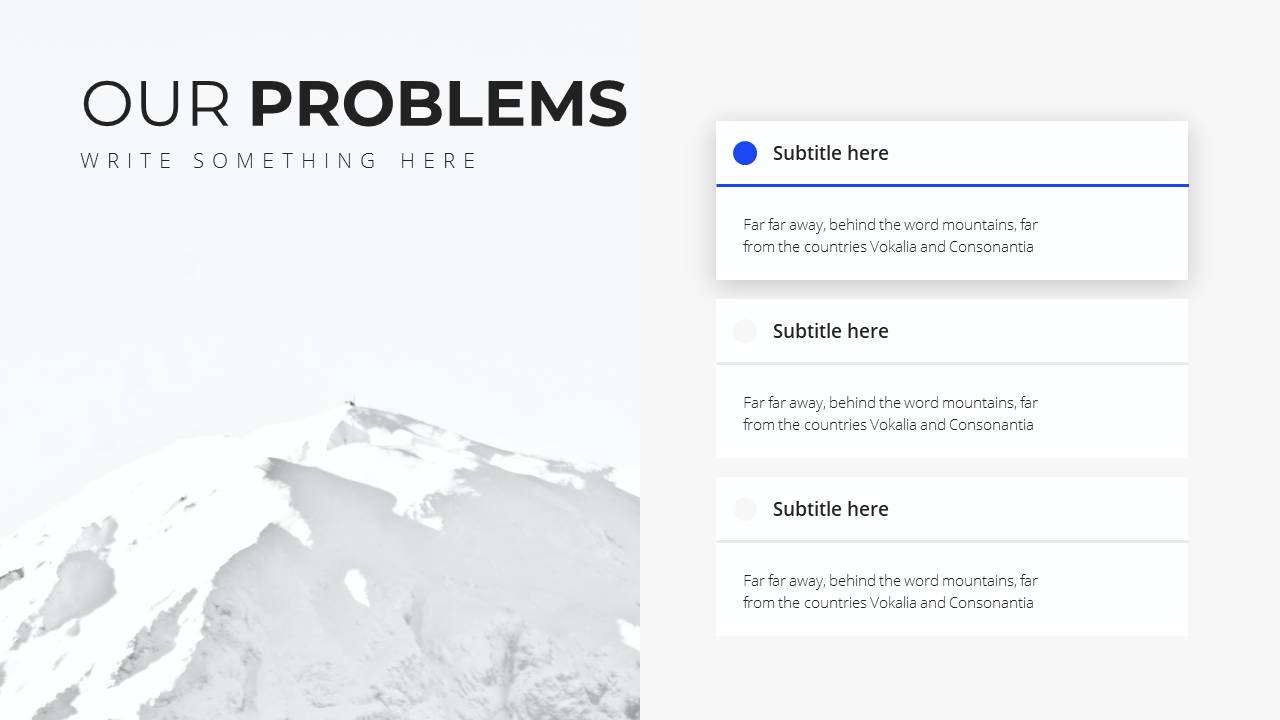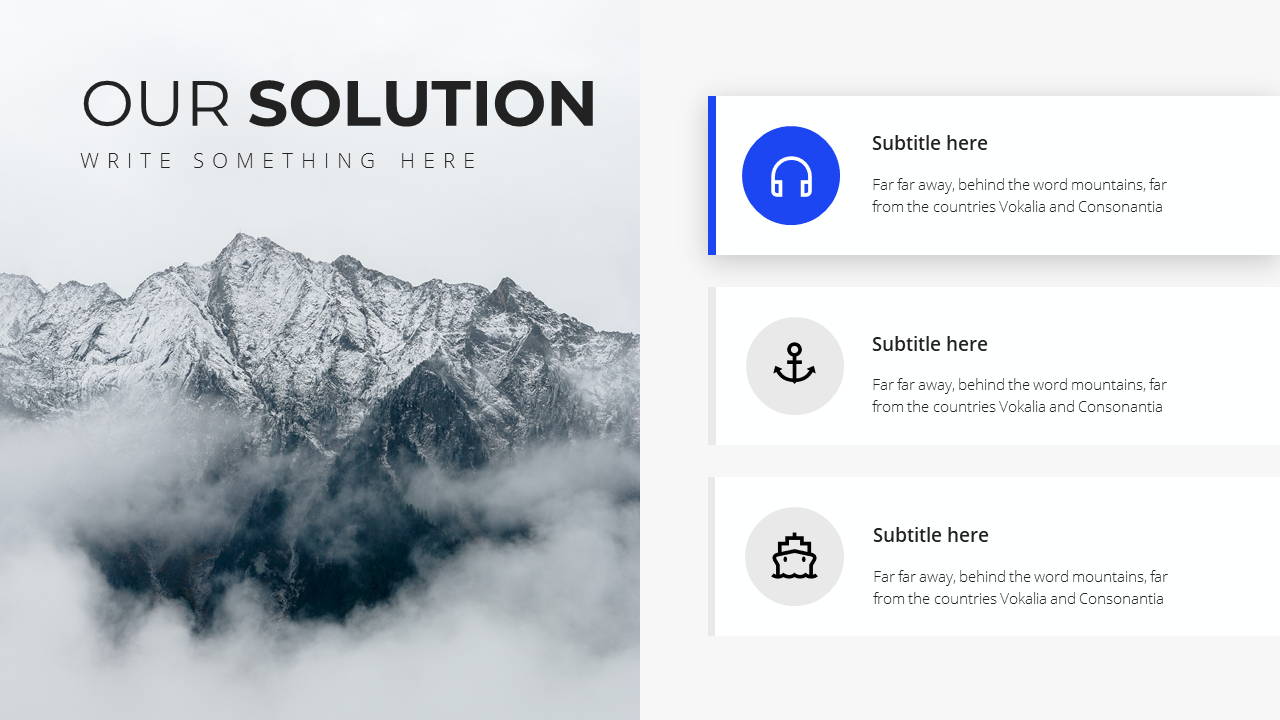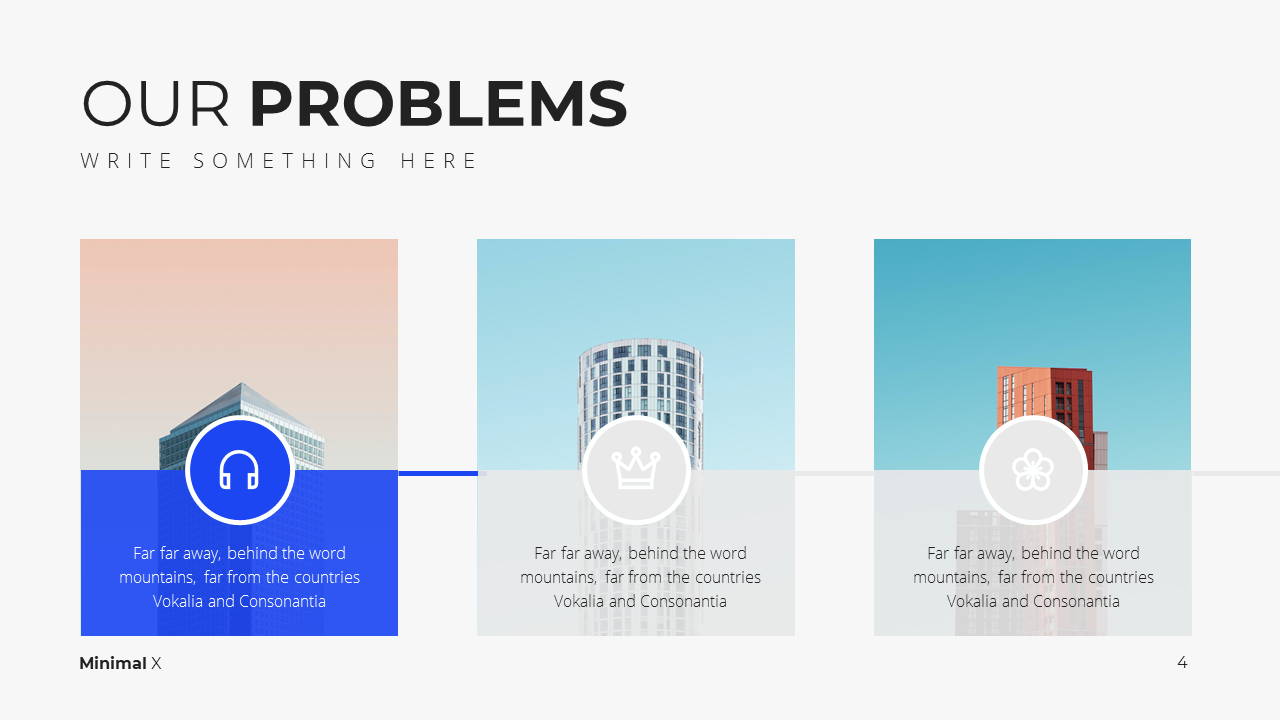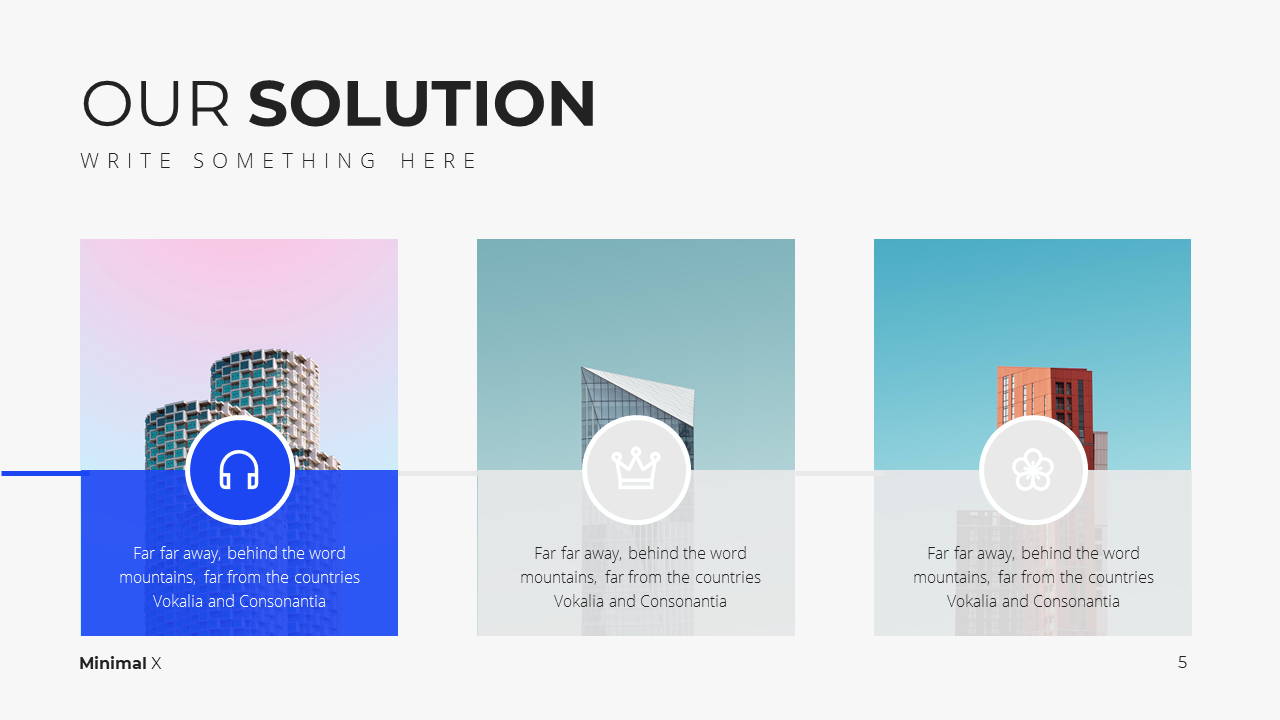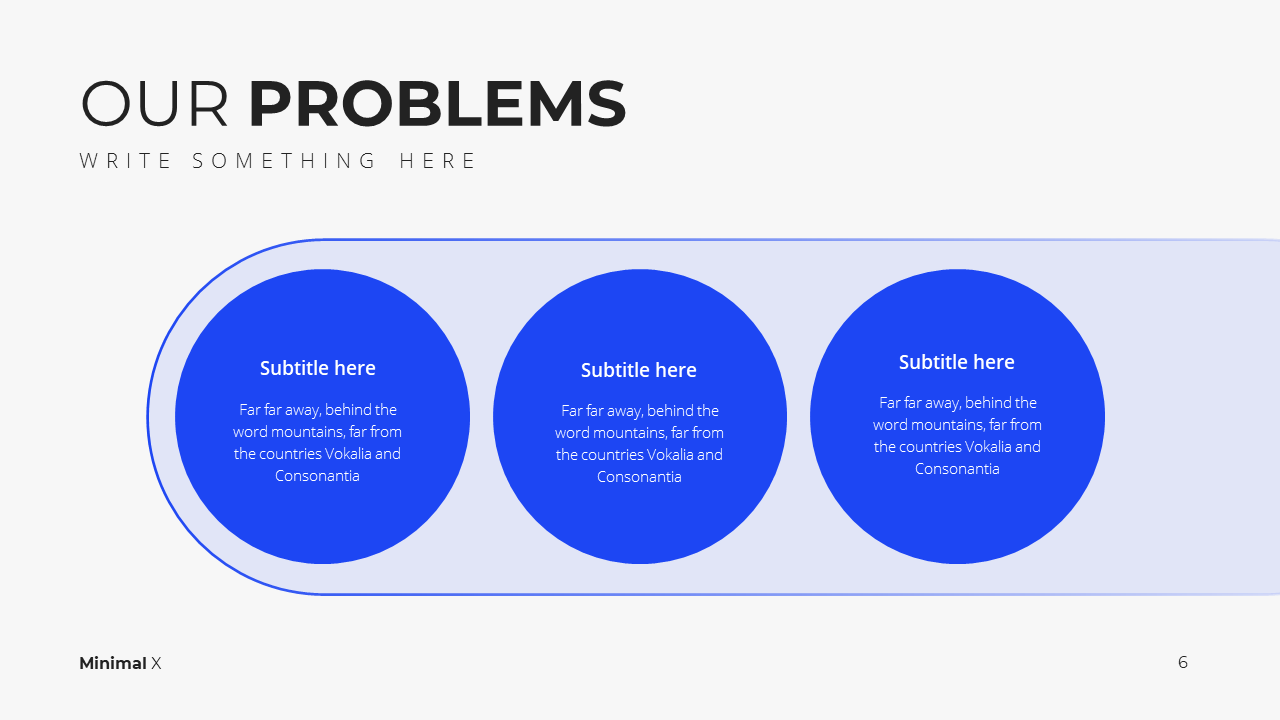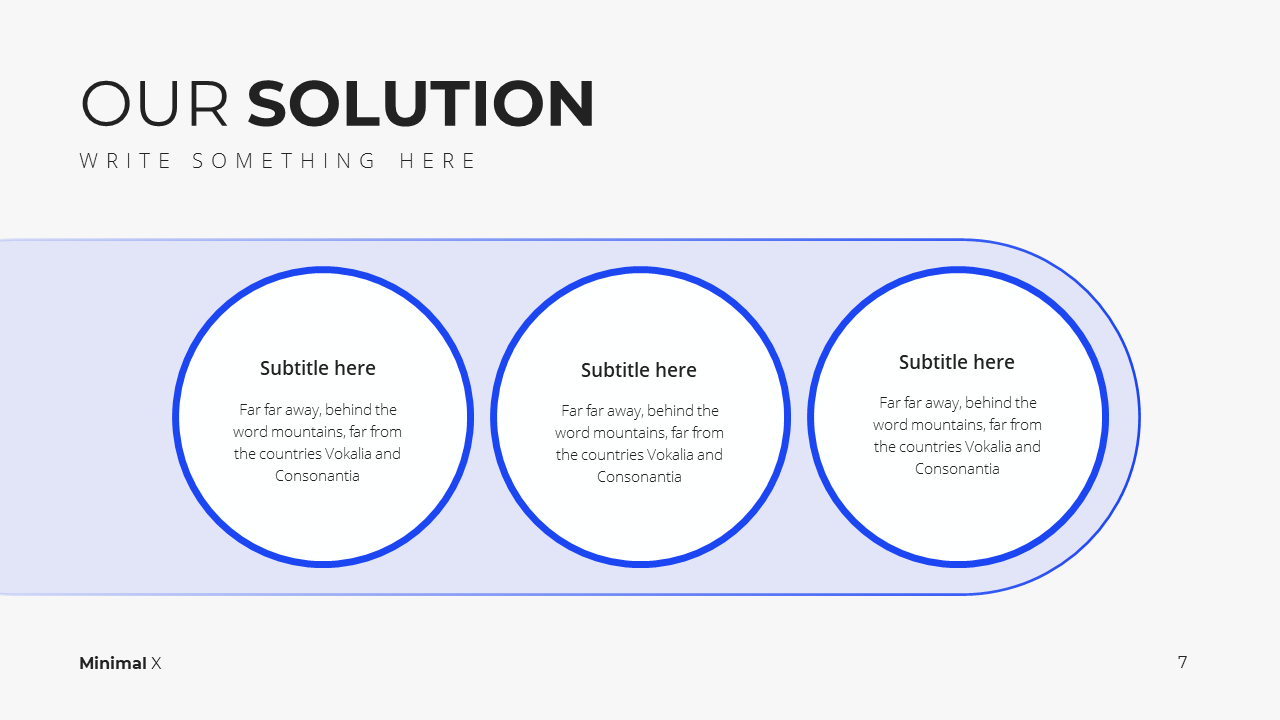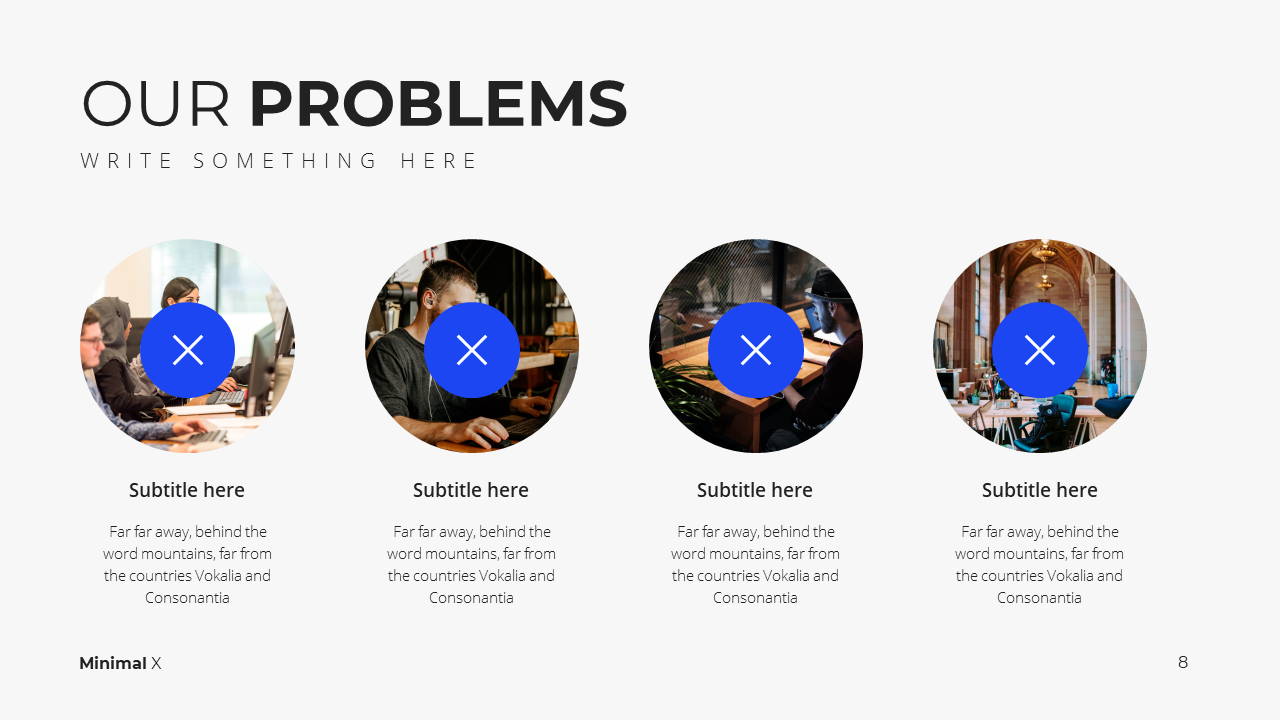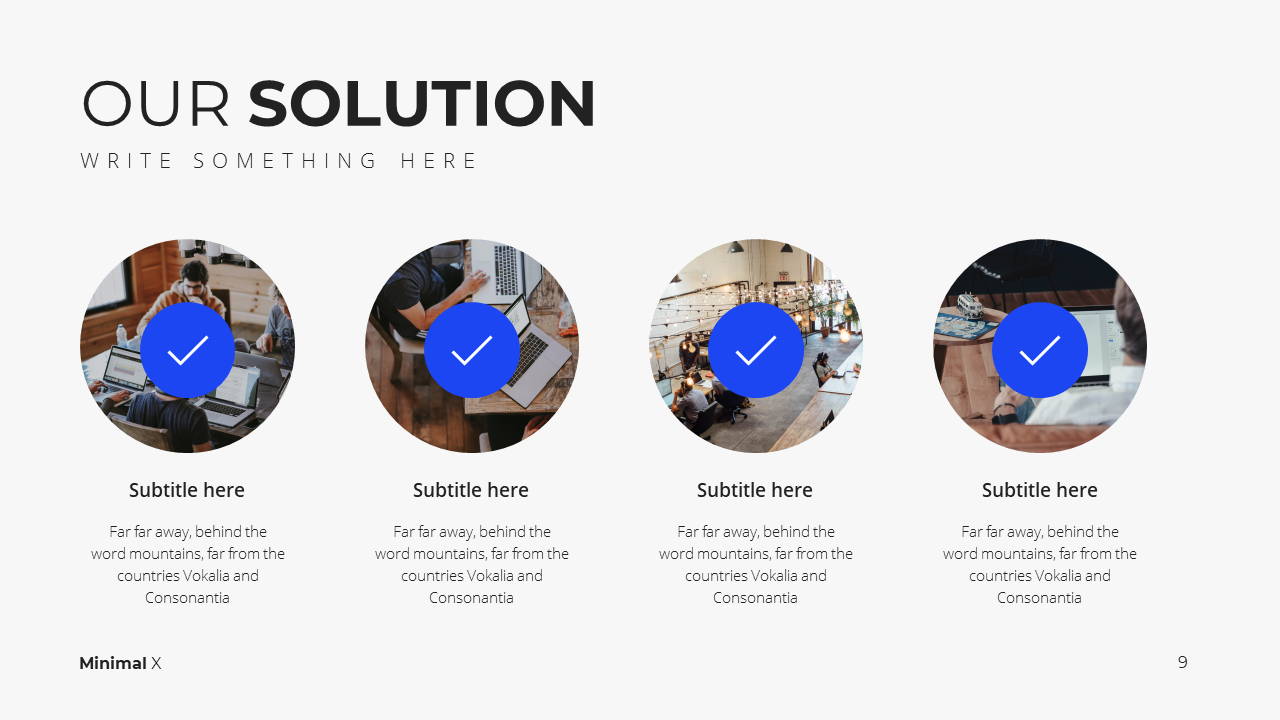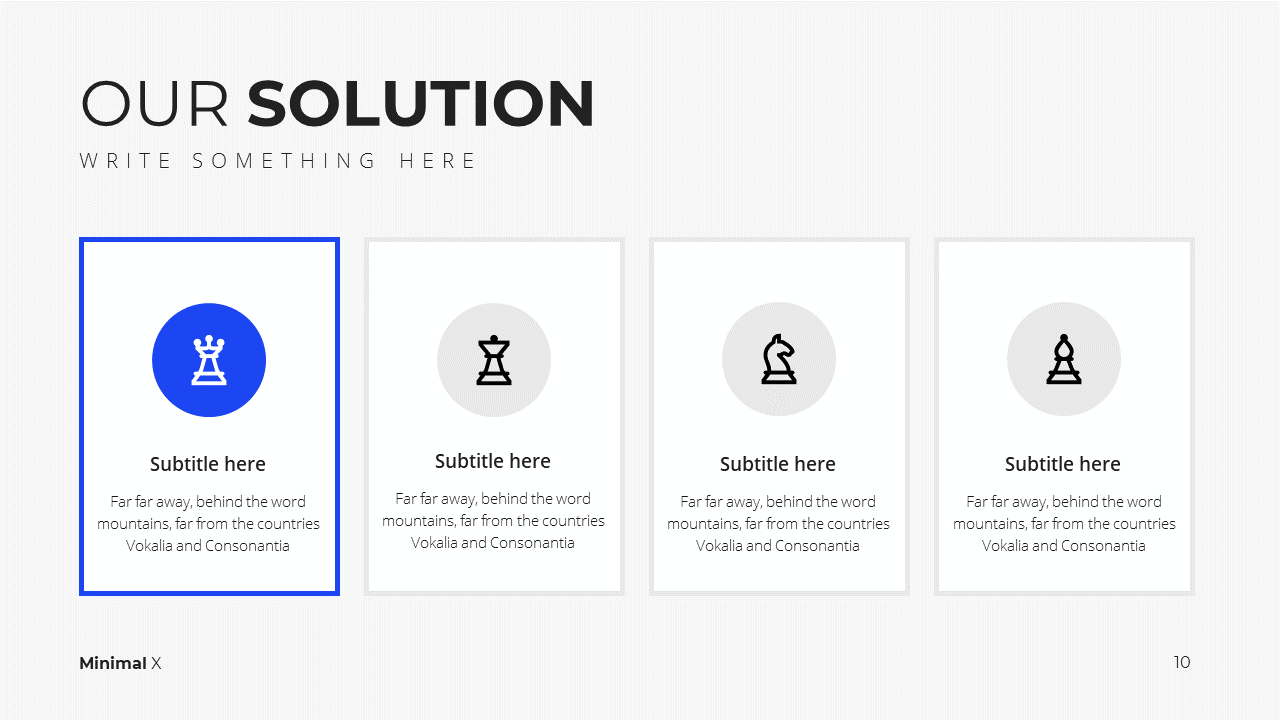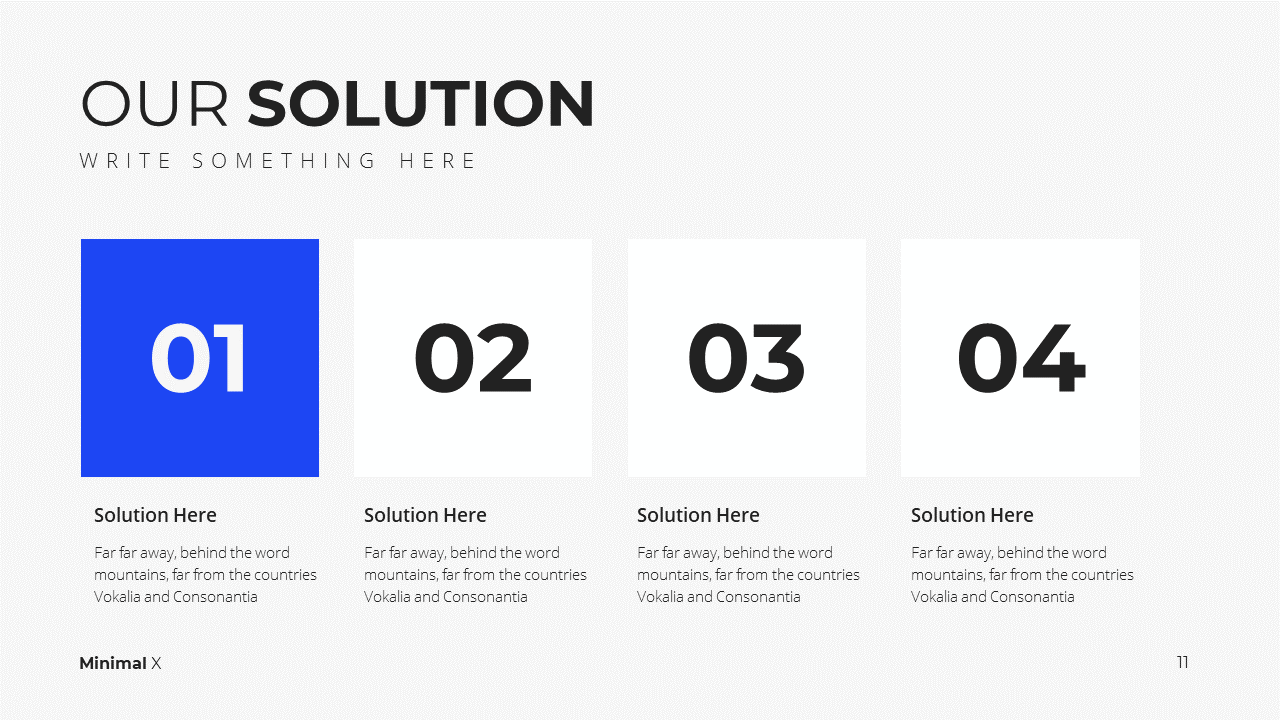 Build a Stunning Presentation using our template's category in 4 Easy Steps
Creating a beautiful presentation using our template is as easy as the 4 steps as shown below: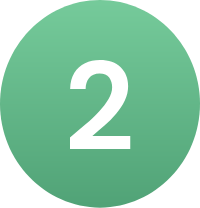 Edit the Content and Images of the selected category slides to your own preferences.
...and you created yourself a beautiful and stunning presentation slide easily.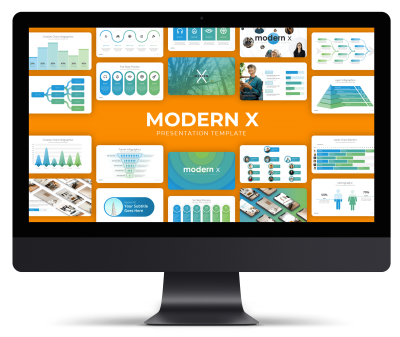 Modern X Multipurpose Presentation Template
Get yourself a Modern and Professional template that helps you to create stunning presentations.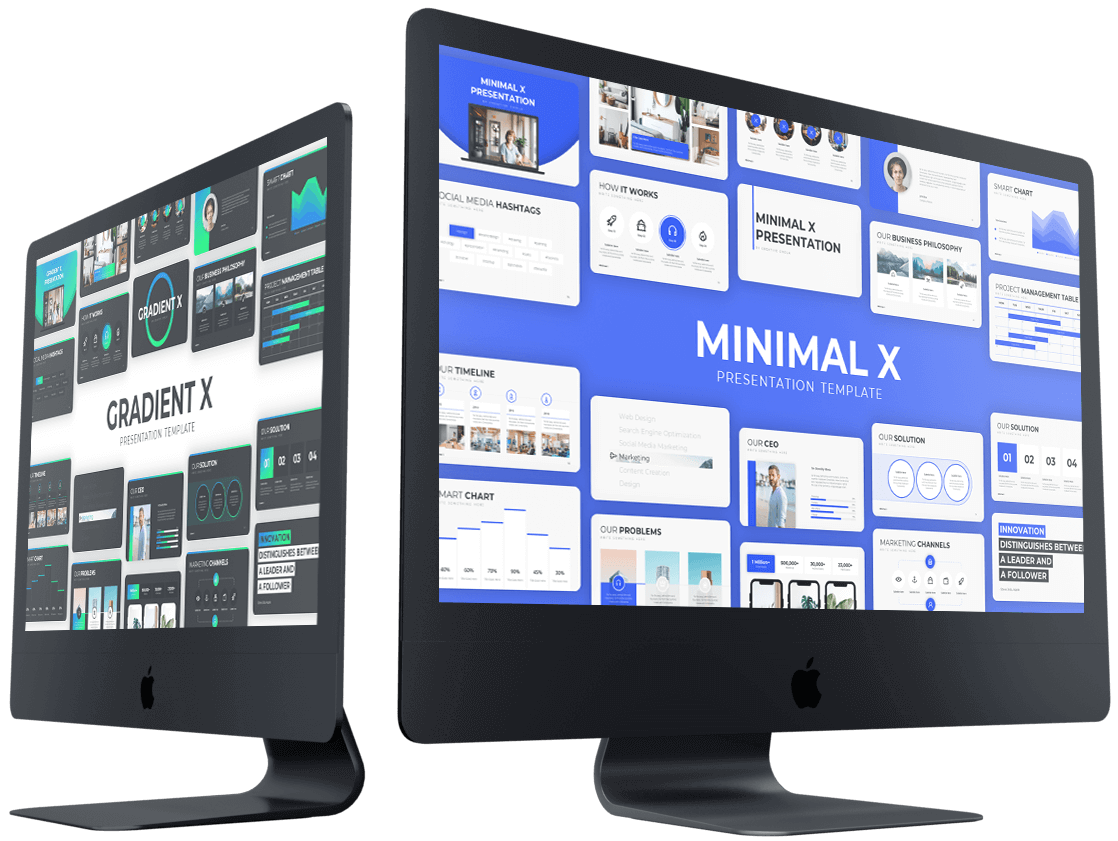 Minimal X Multipurpose Presentation Template
Get yourself a Premium and Minimal template to uplift your presentation standard.