Venn Diagram Infographics Slides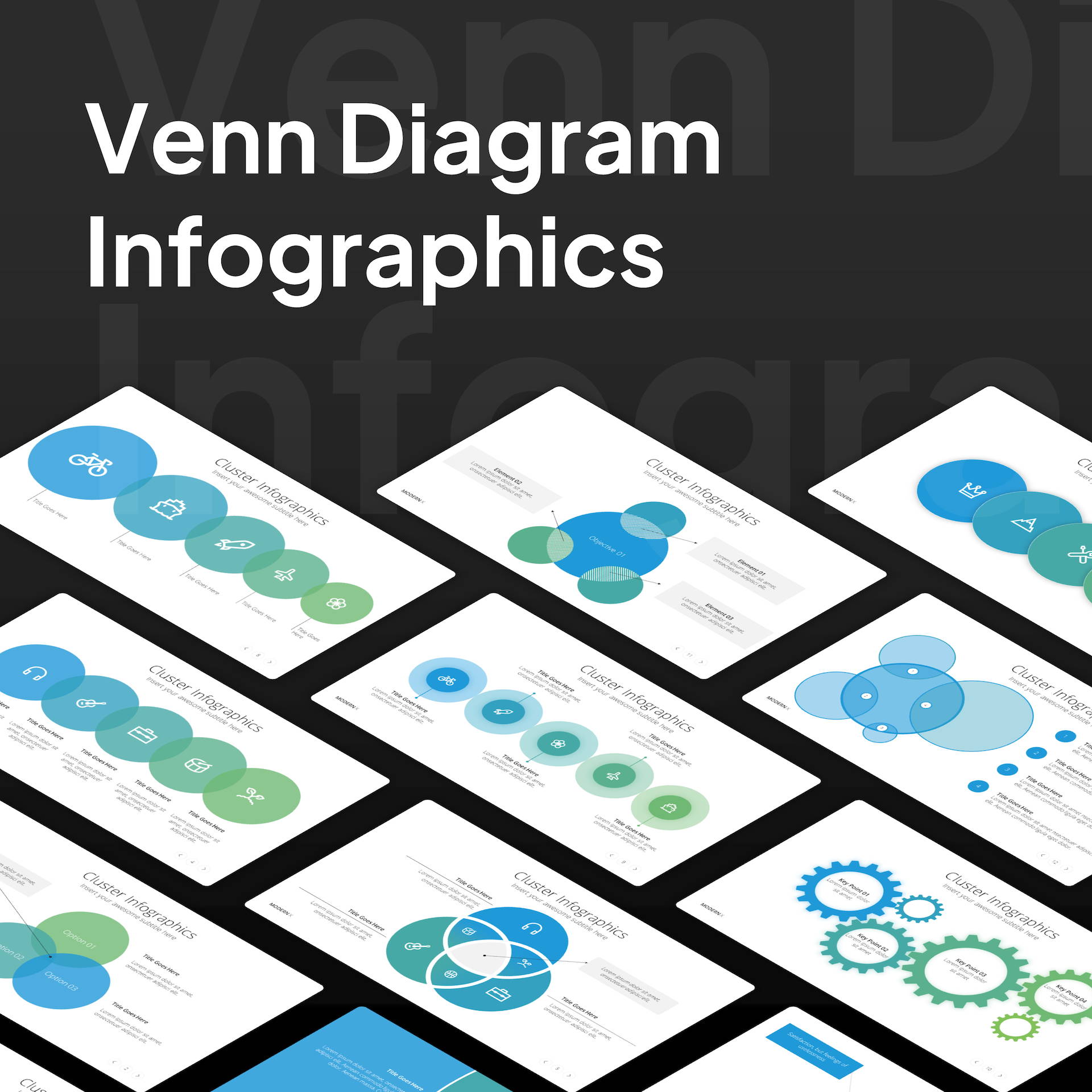 The Venn Diagram Infographics slides are use circles to show the relationships among things or finite groups of things. It's best used when you have elements that are related to each other. Our Venn Diagram designs also include Cluster views to overlapping multiple related entities. Use our beautiful Venn Diagram slides to showcase your entities efficiently and in an organized way.
Venn Diagram Infographics Slides Included
The following are the different Venn Diagram Infographics slides included to build a stunning presentation easily using our templates.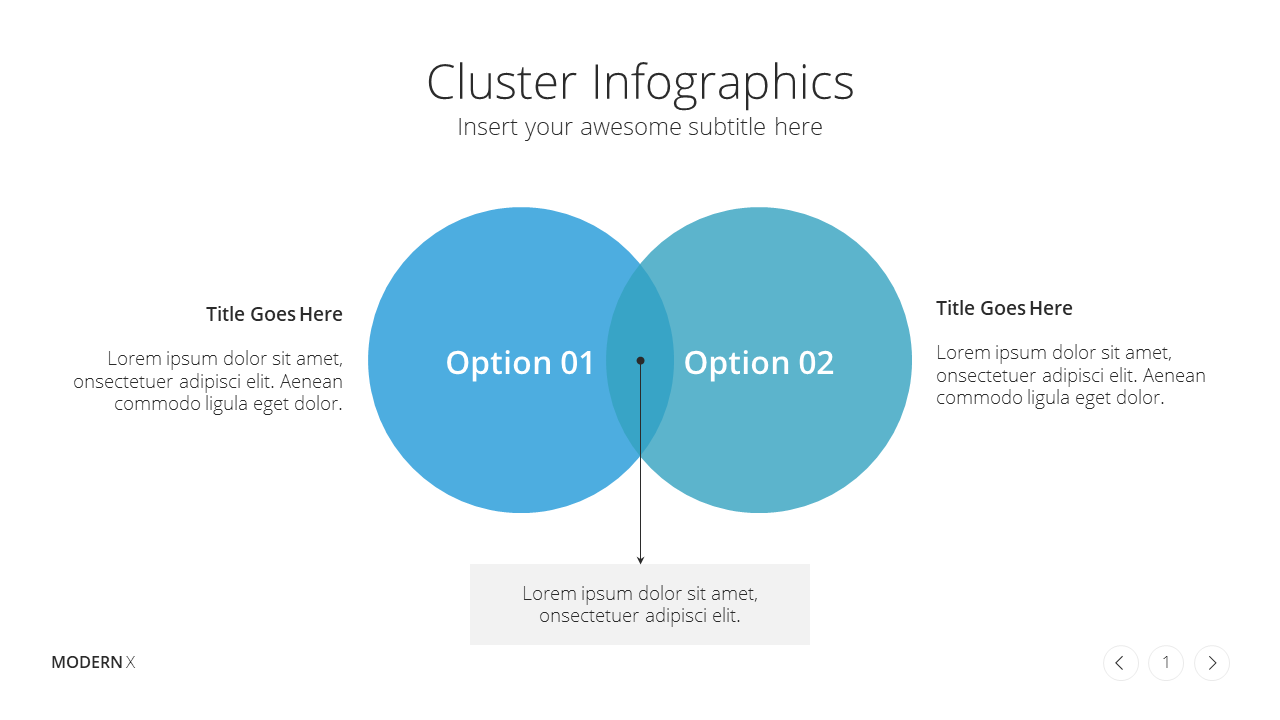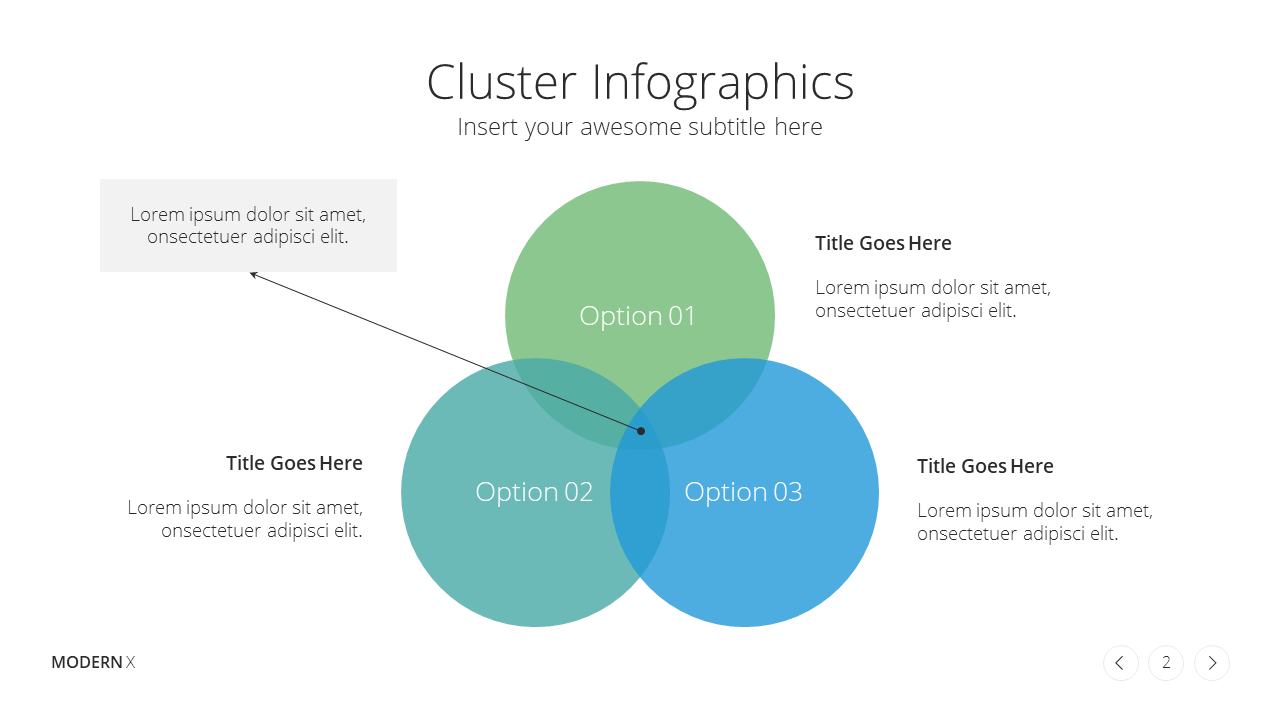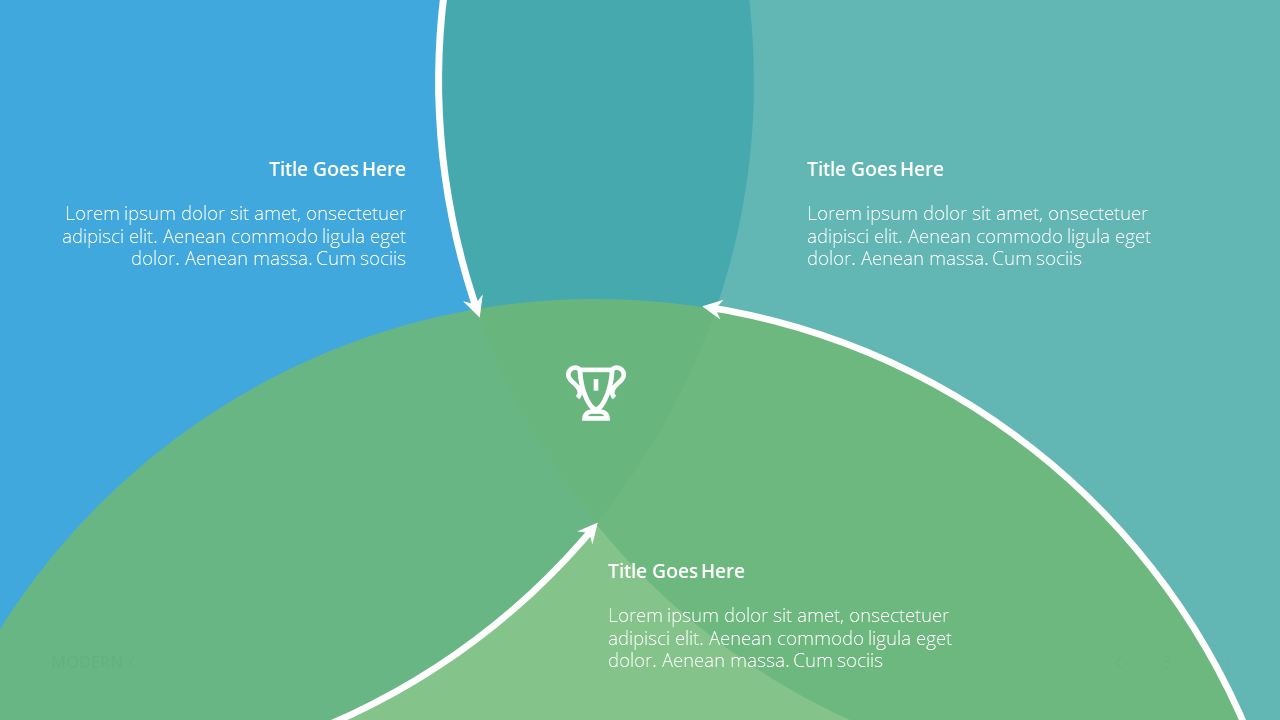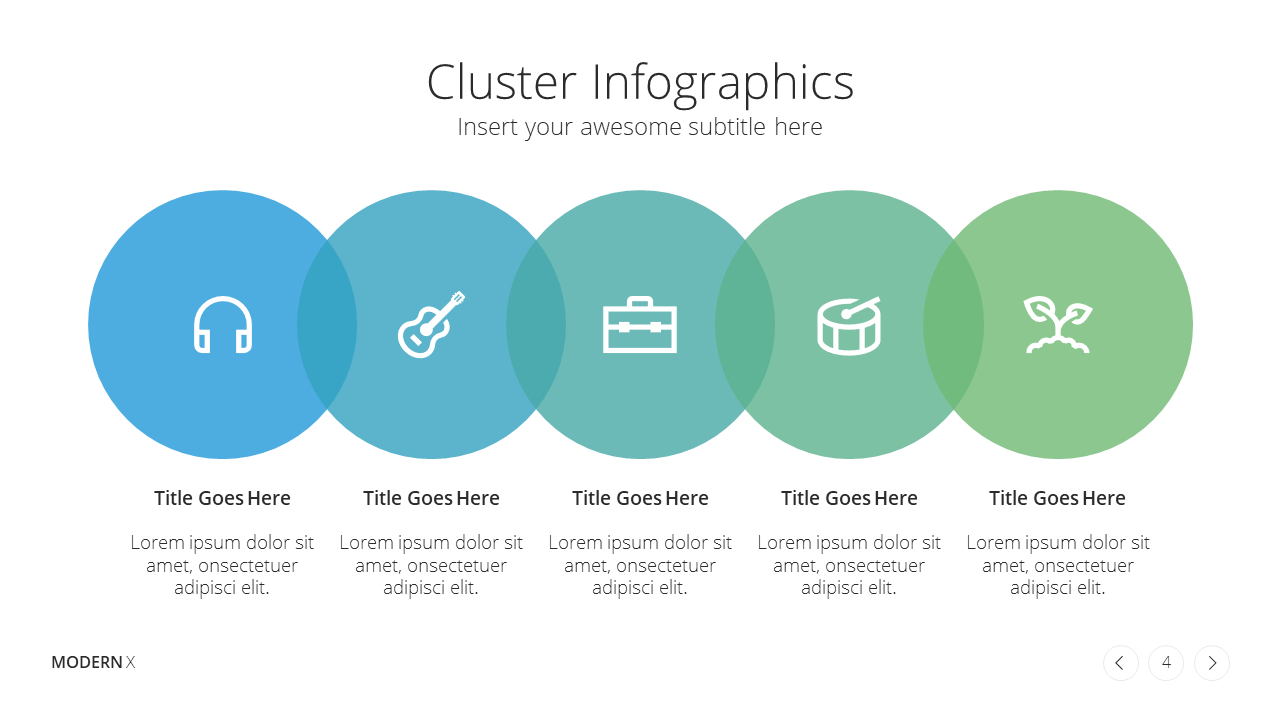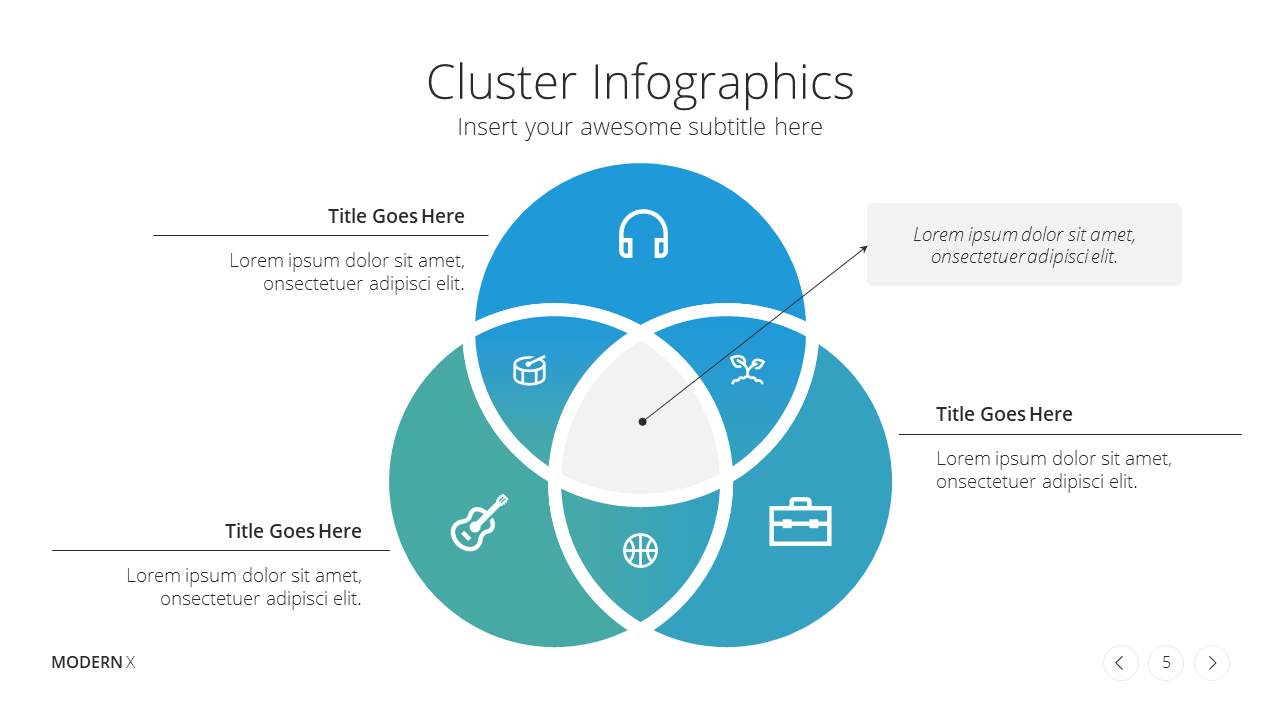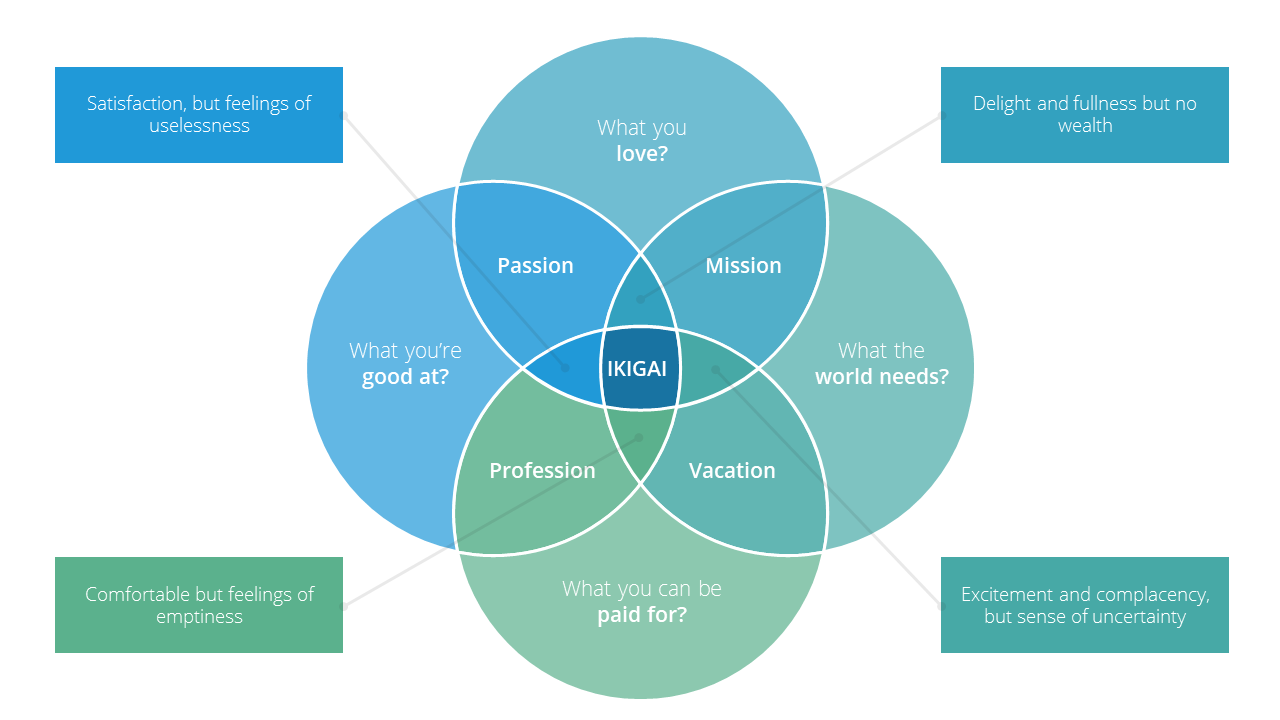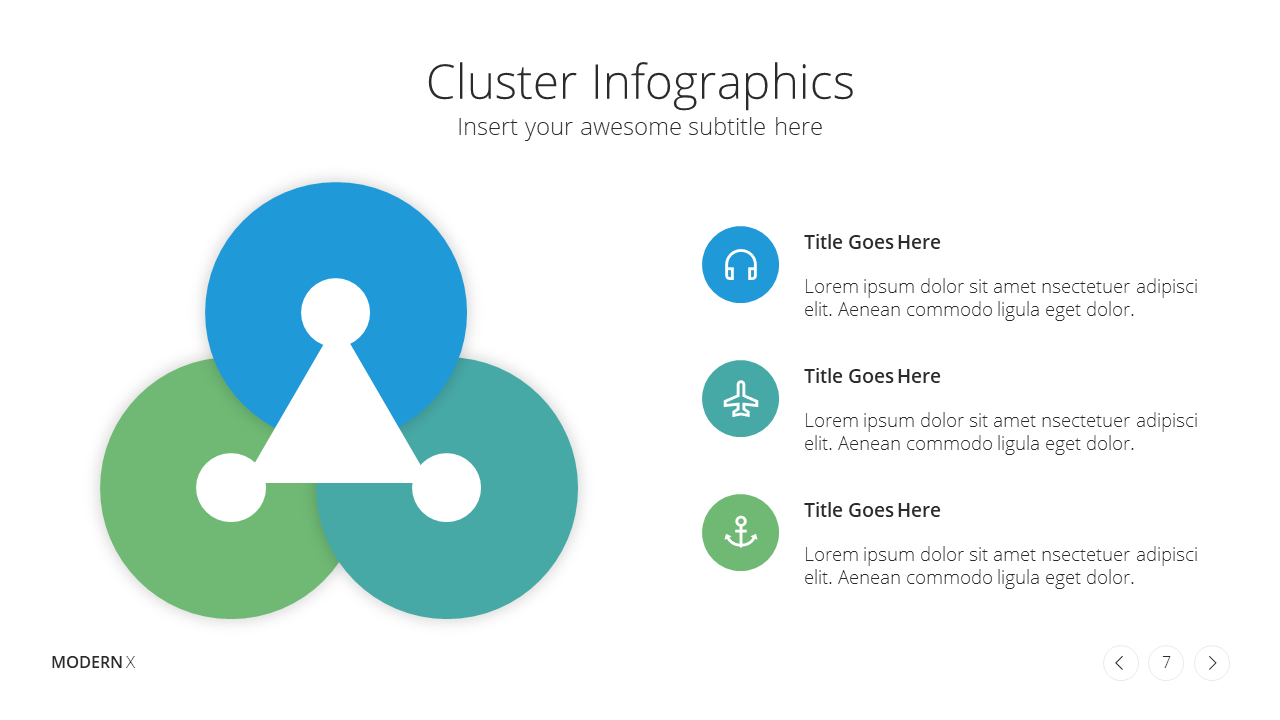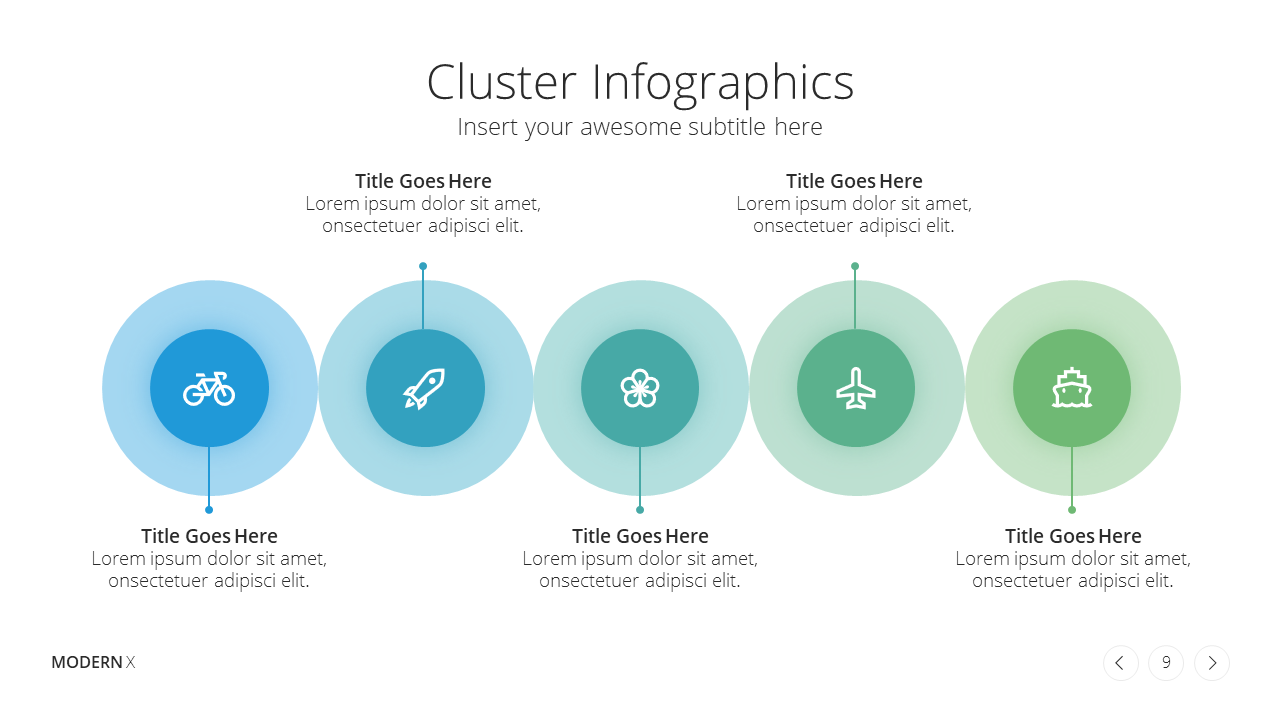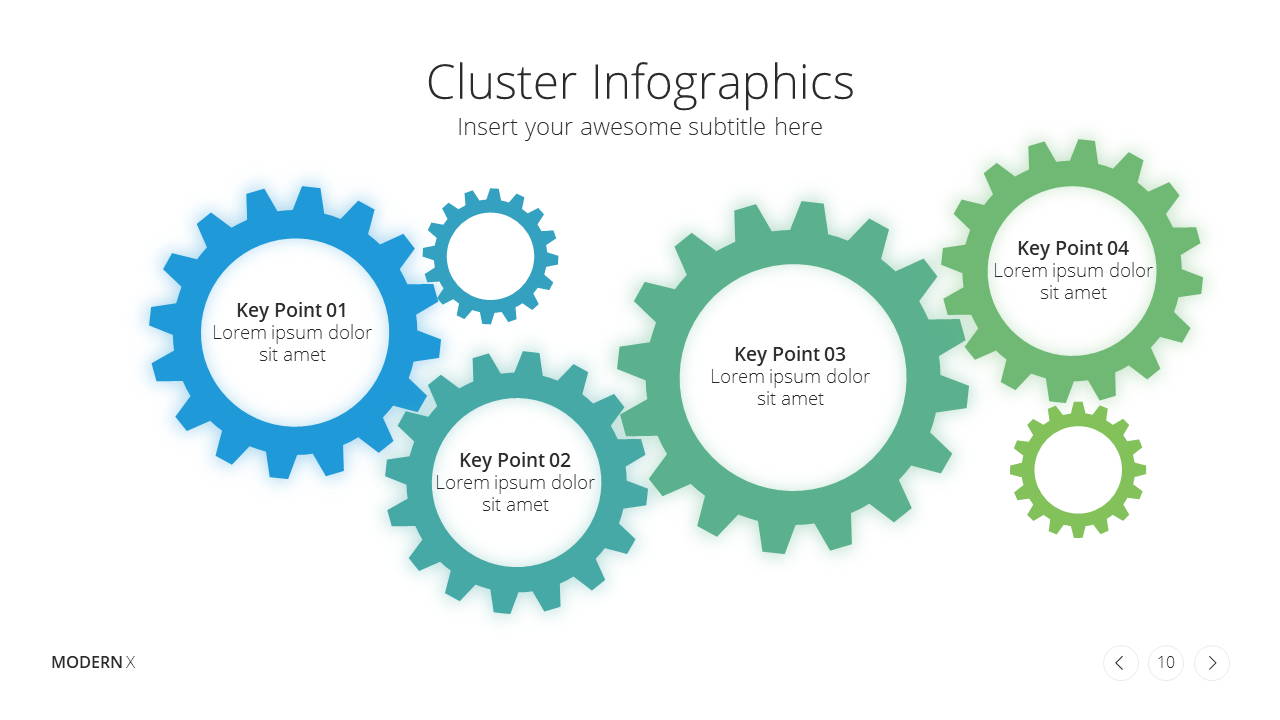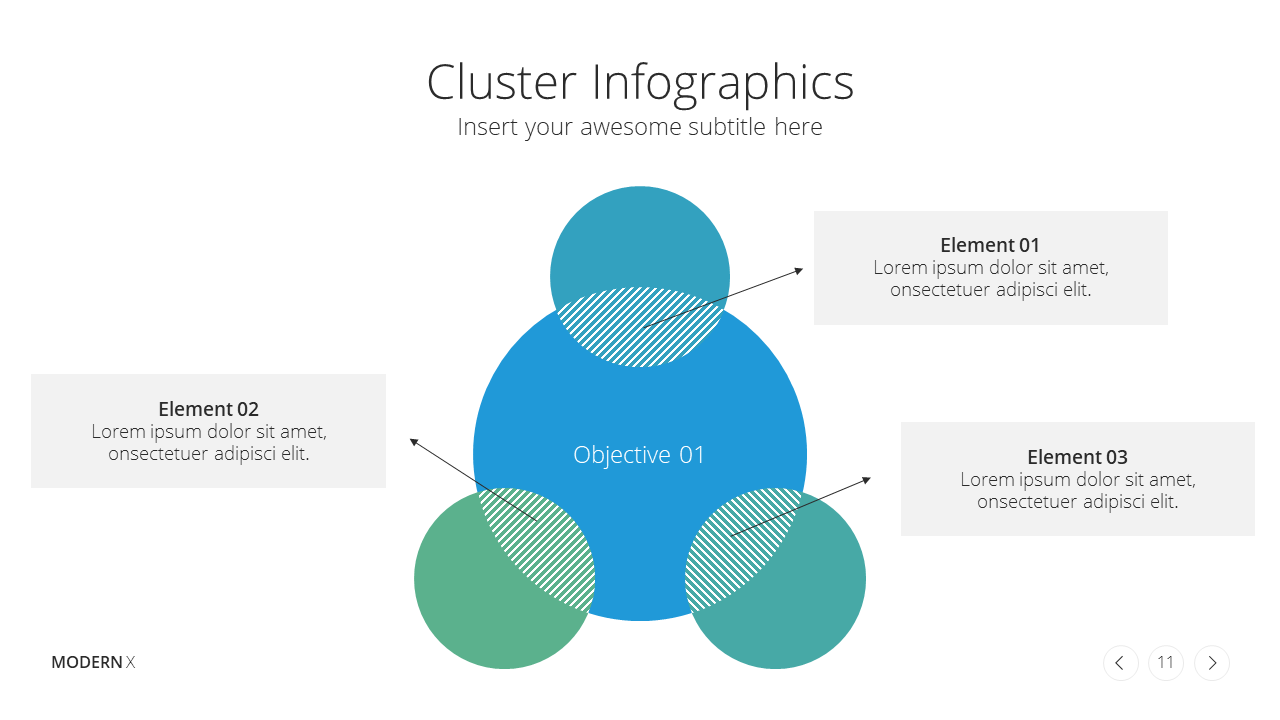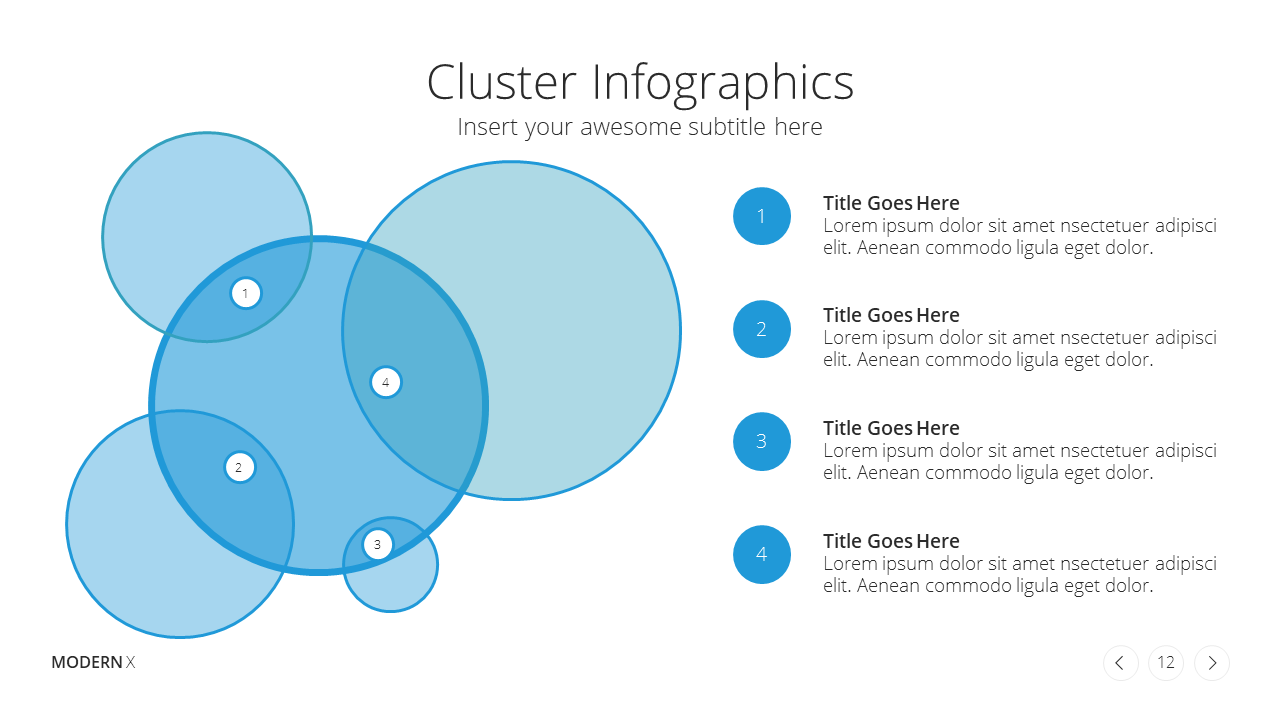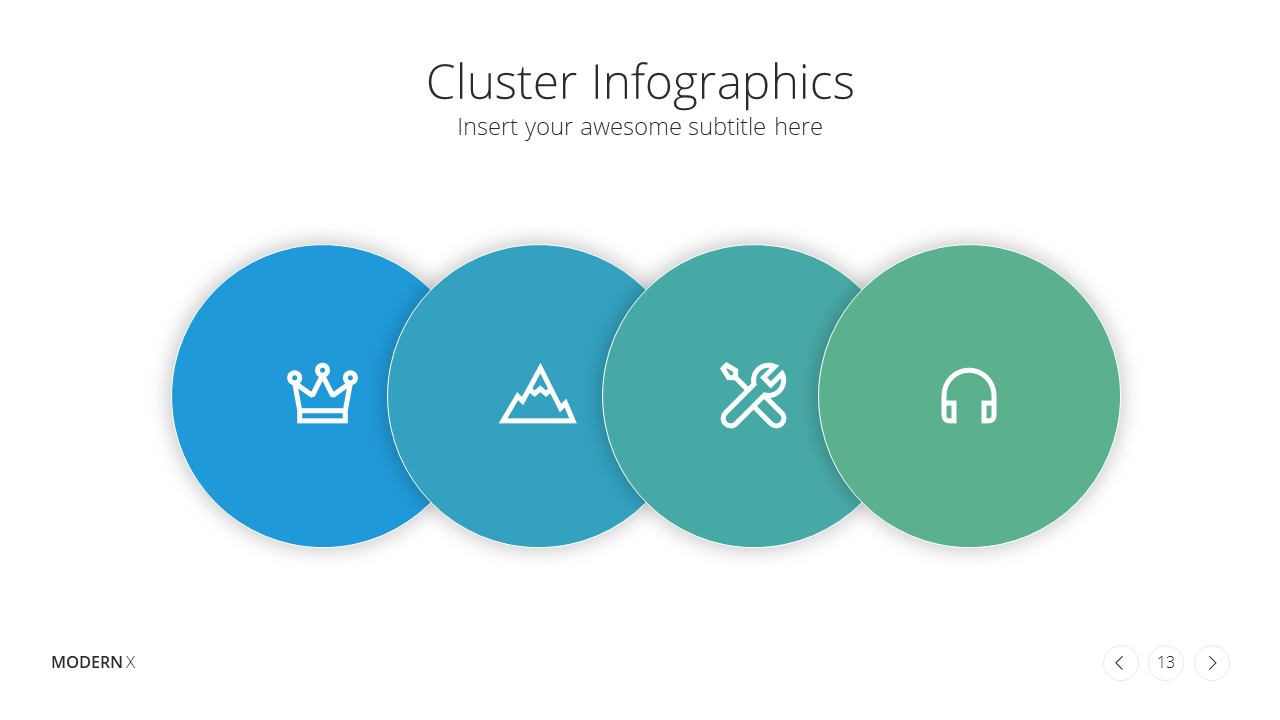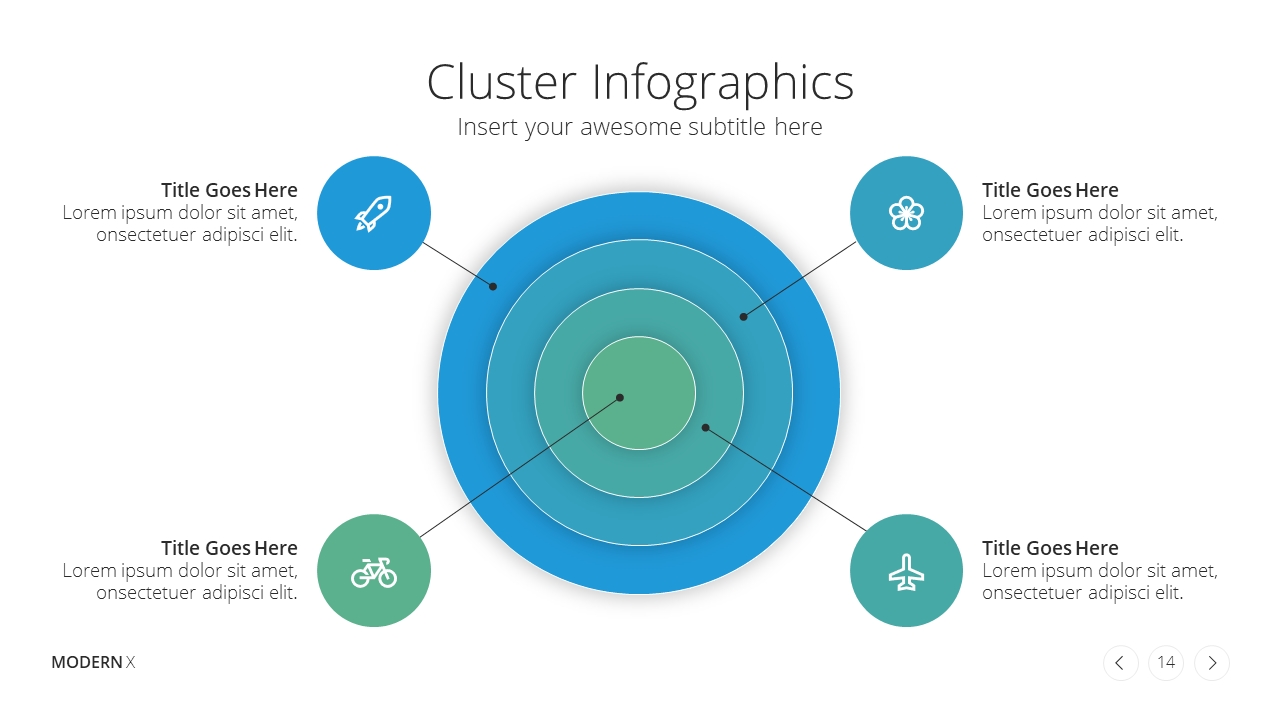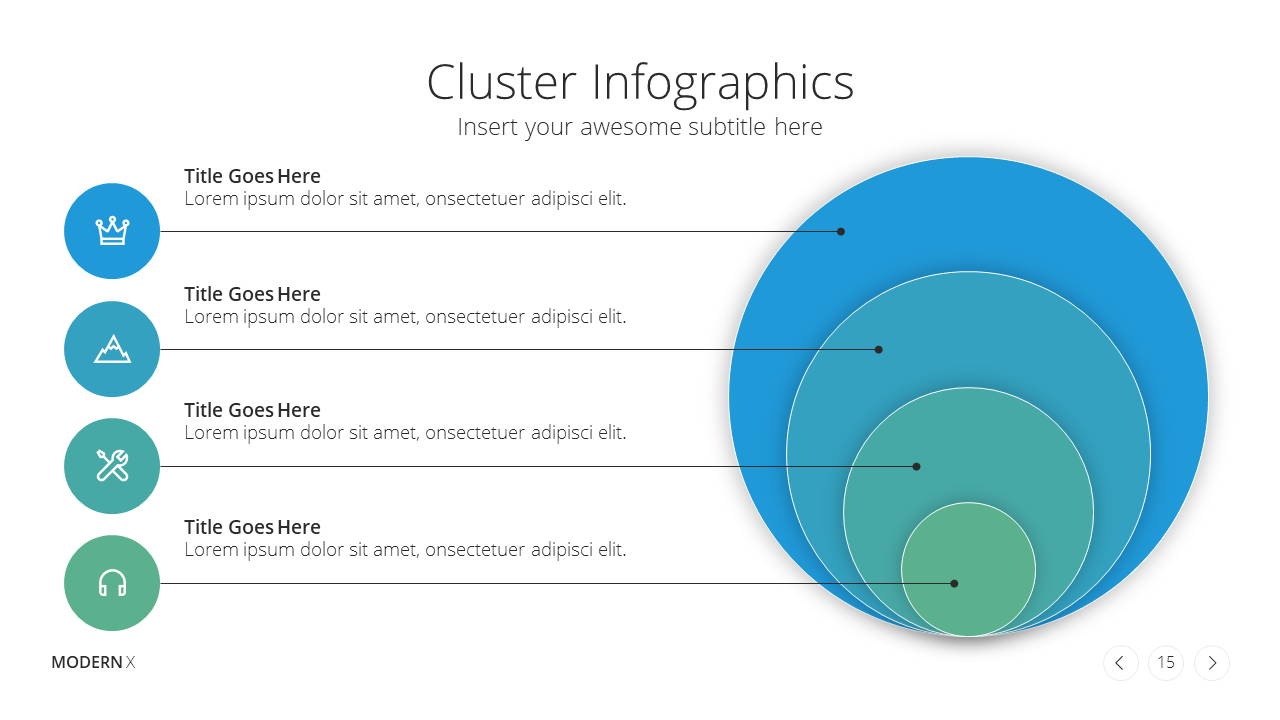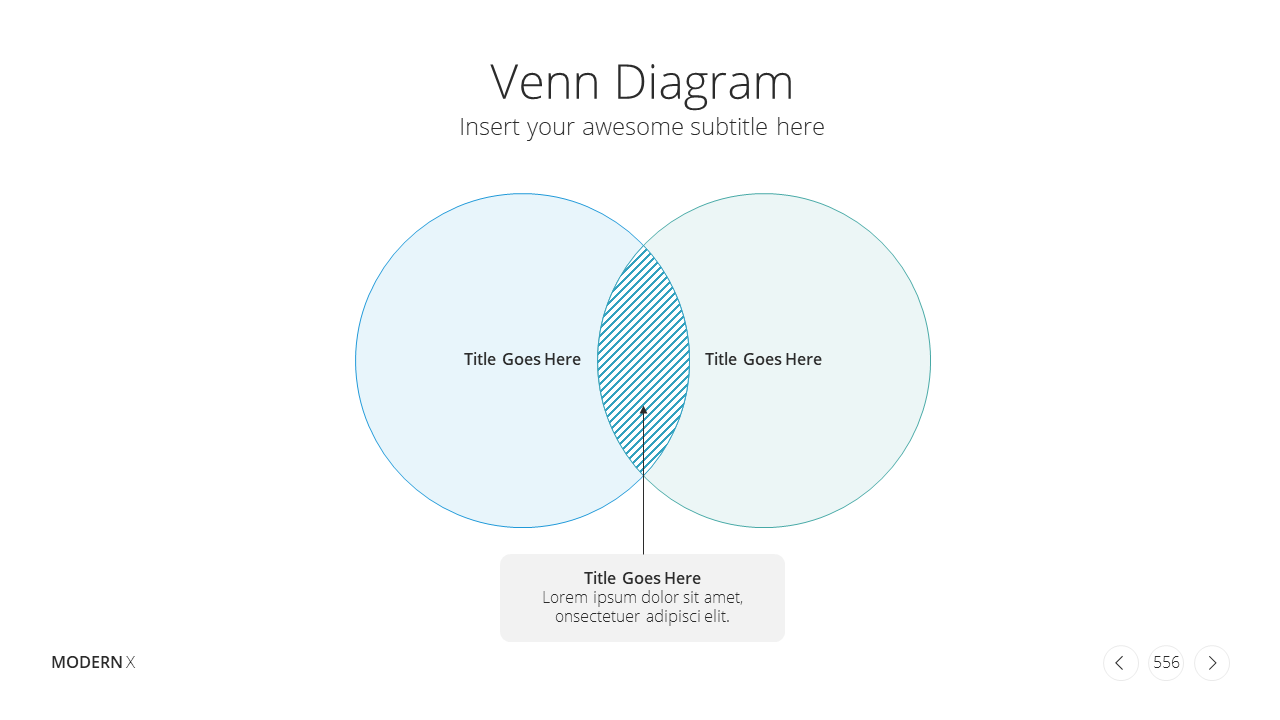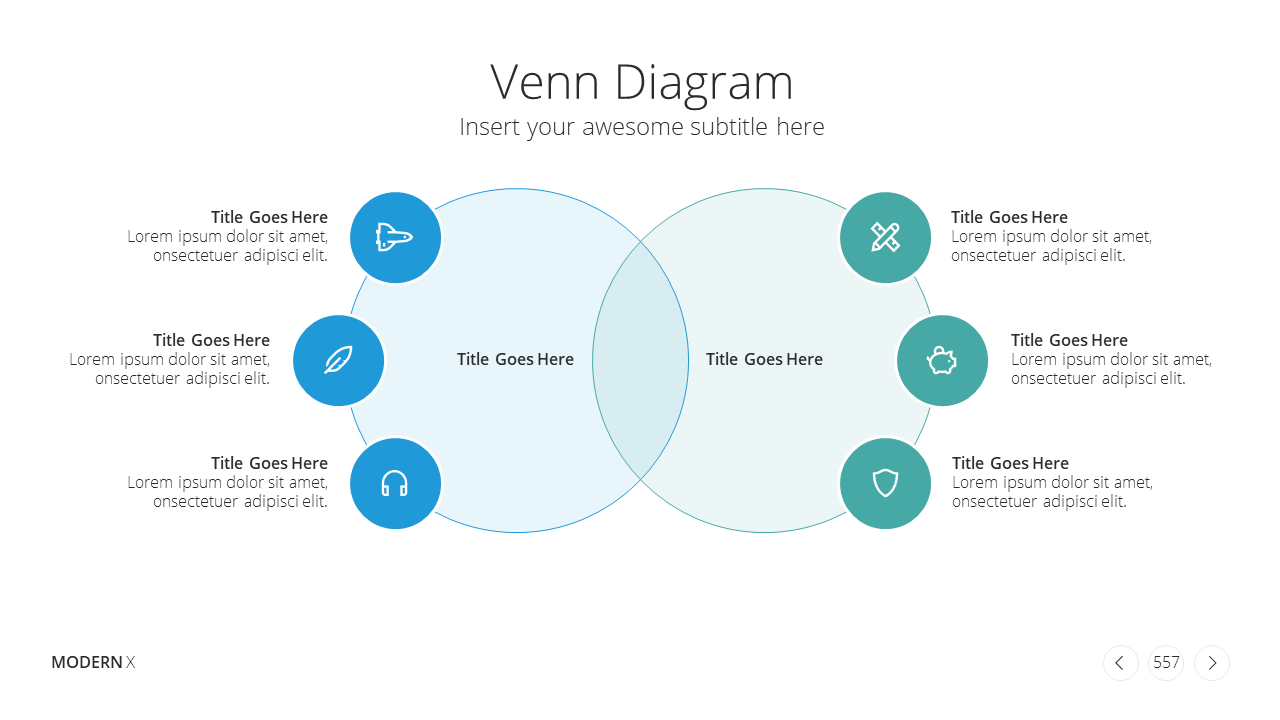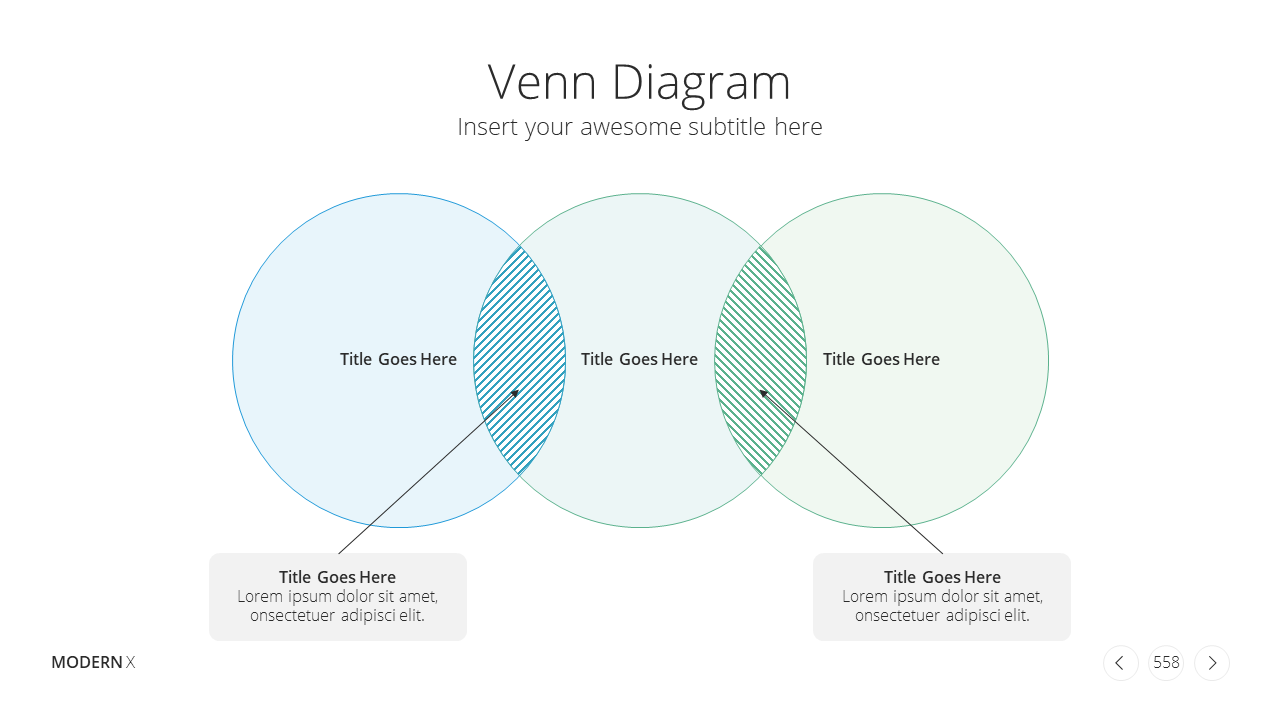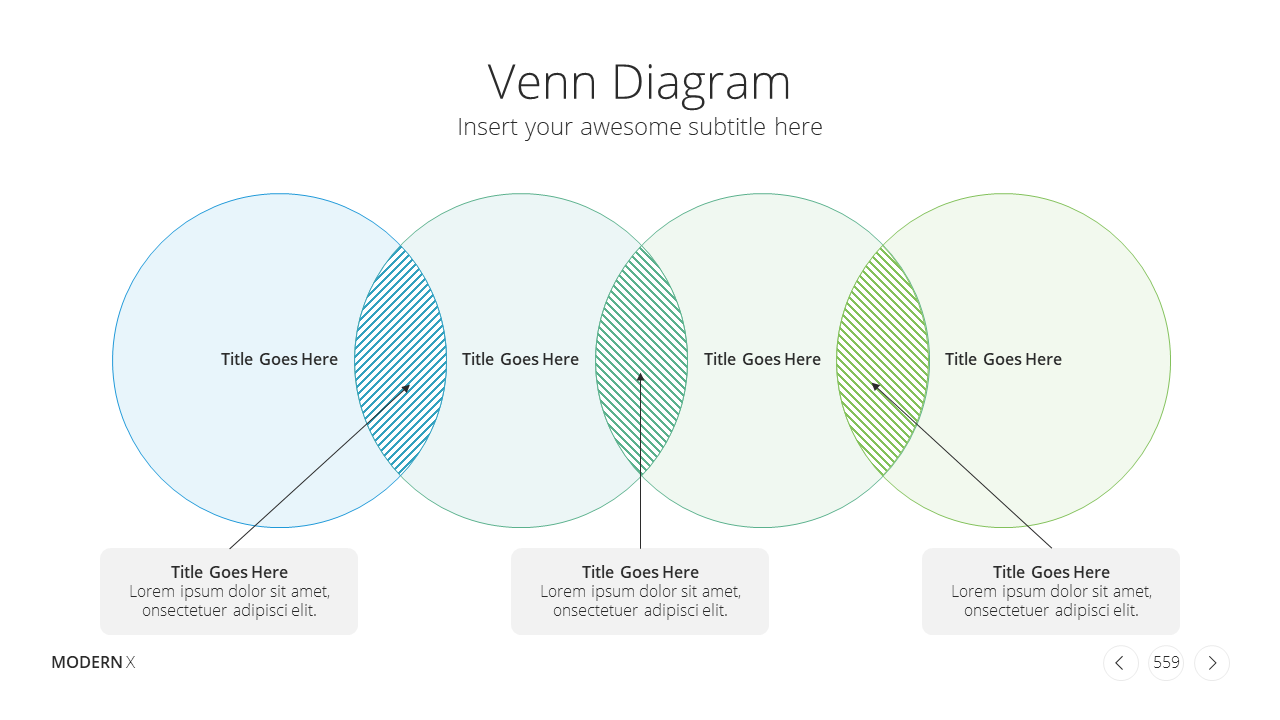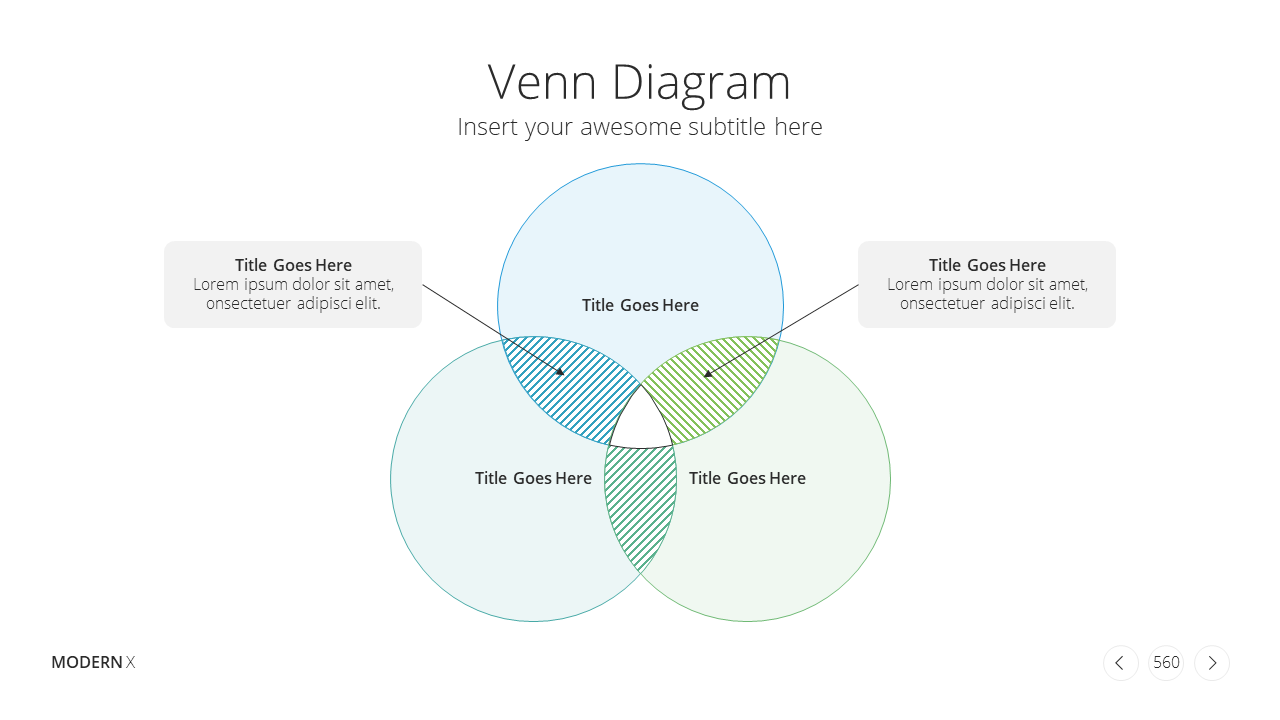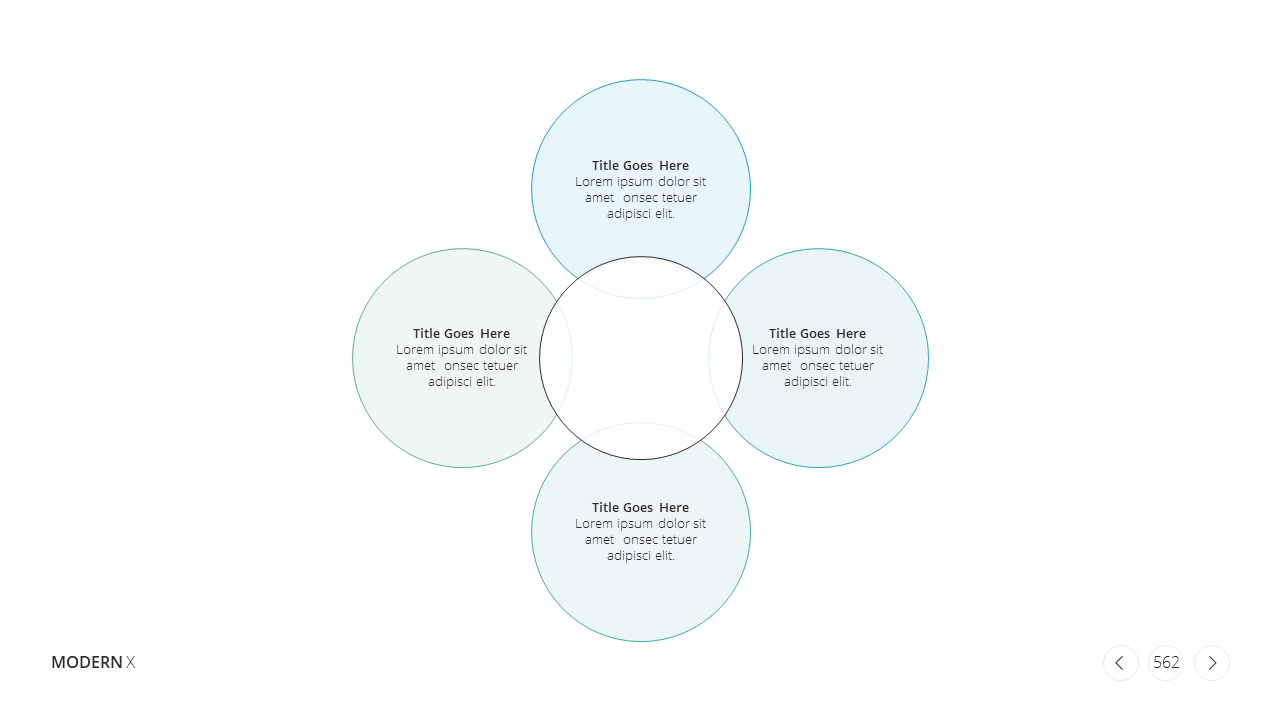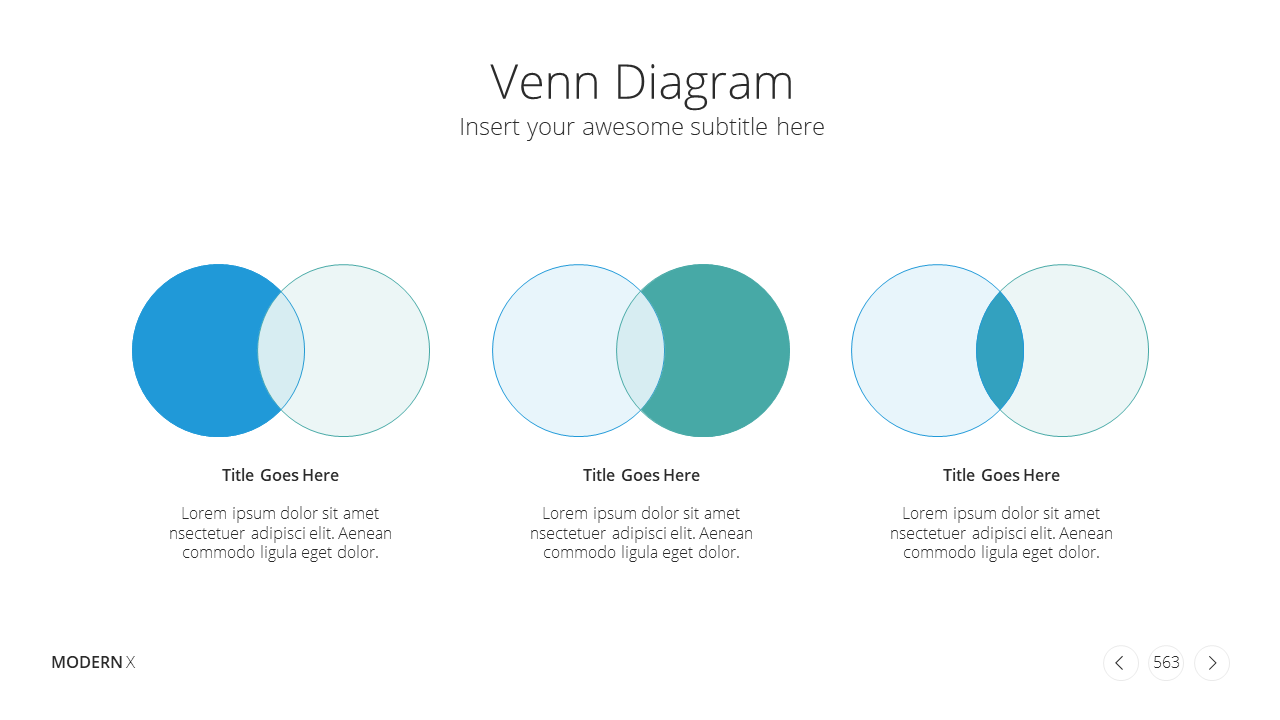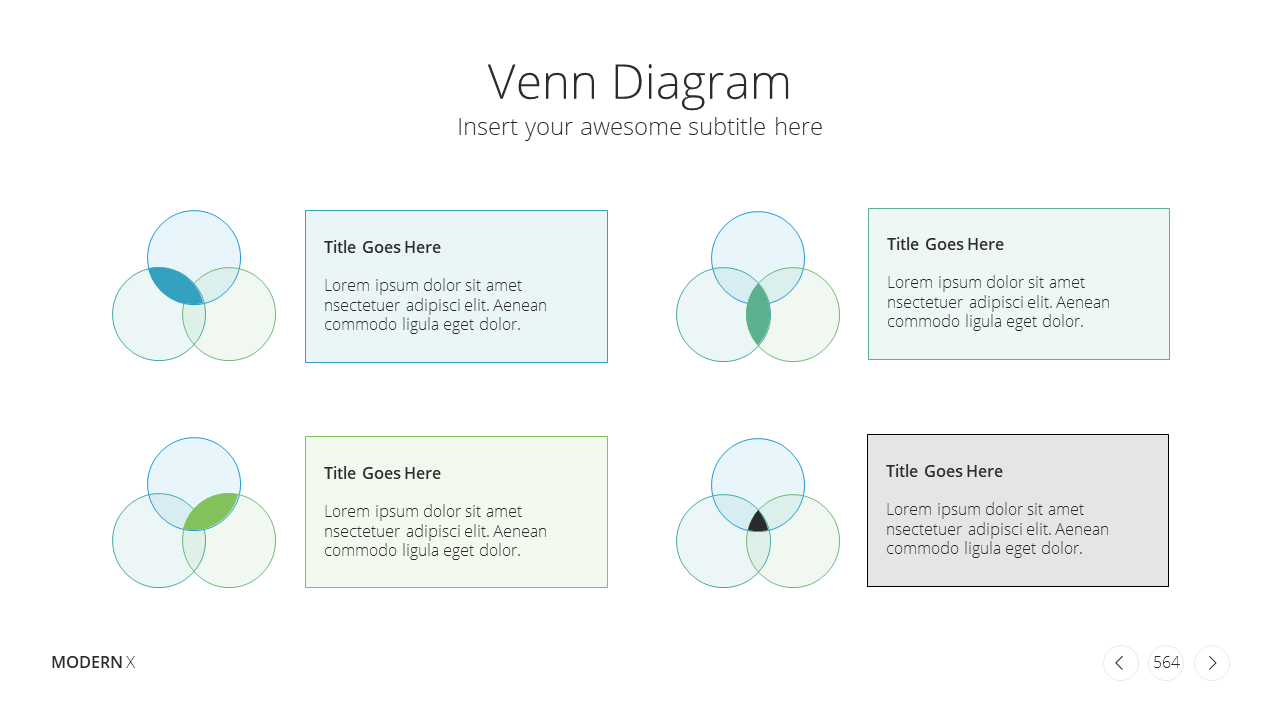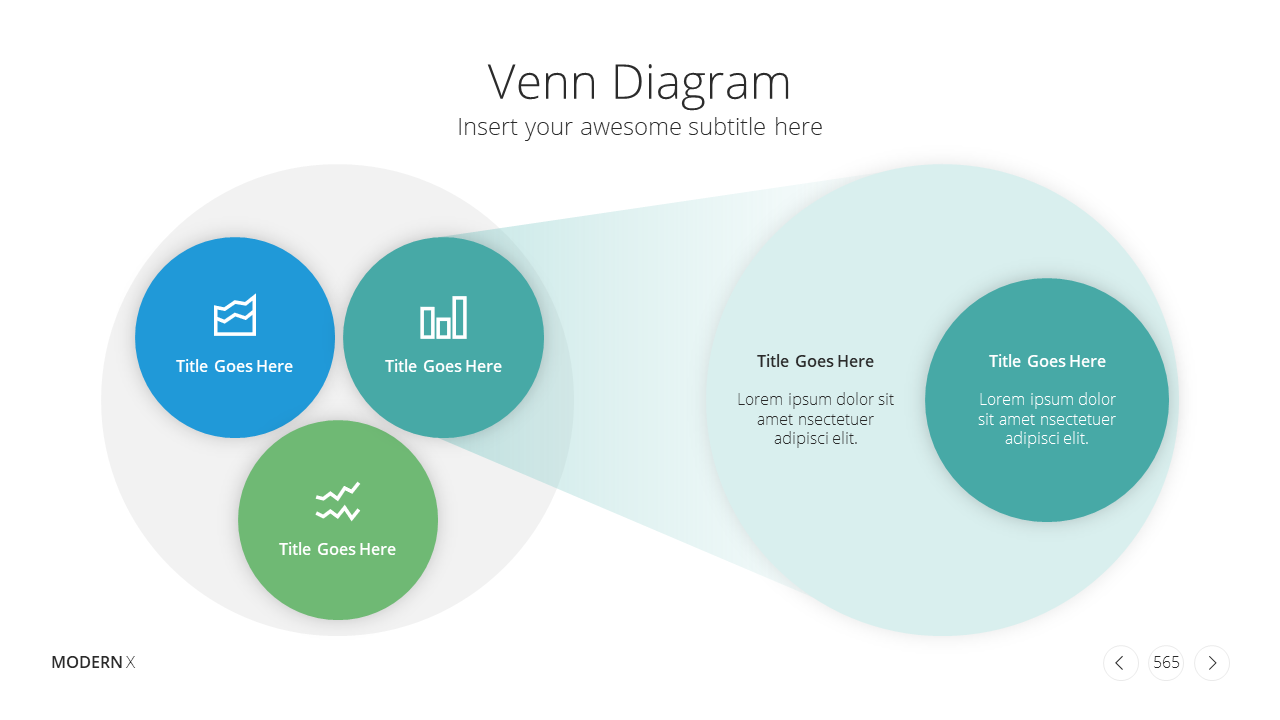 Build a Stunning Presentation using our template's category in 4 Easy Steps
Creating a beautiful presentation using our template is as easy as the 4 steps as shown below: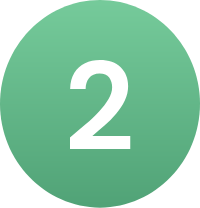 Edit the Content and Images of the selected category slides to your own preferences.
...and you created yourself a beautiful and stunning presentation slide easily.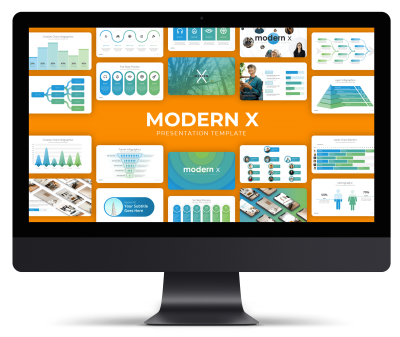 Modern X Multipurpose Presentation Template
Get yourself a Modern and Professional template that helps you to create stunning presentations.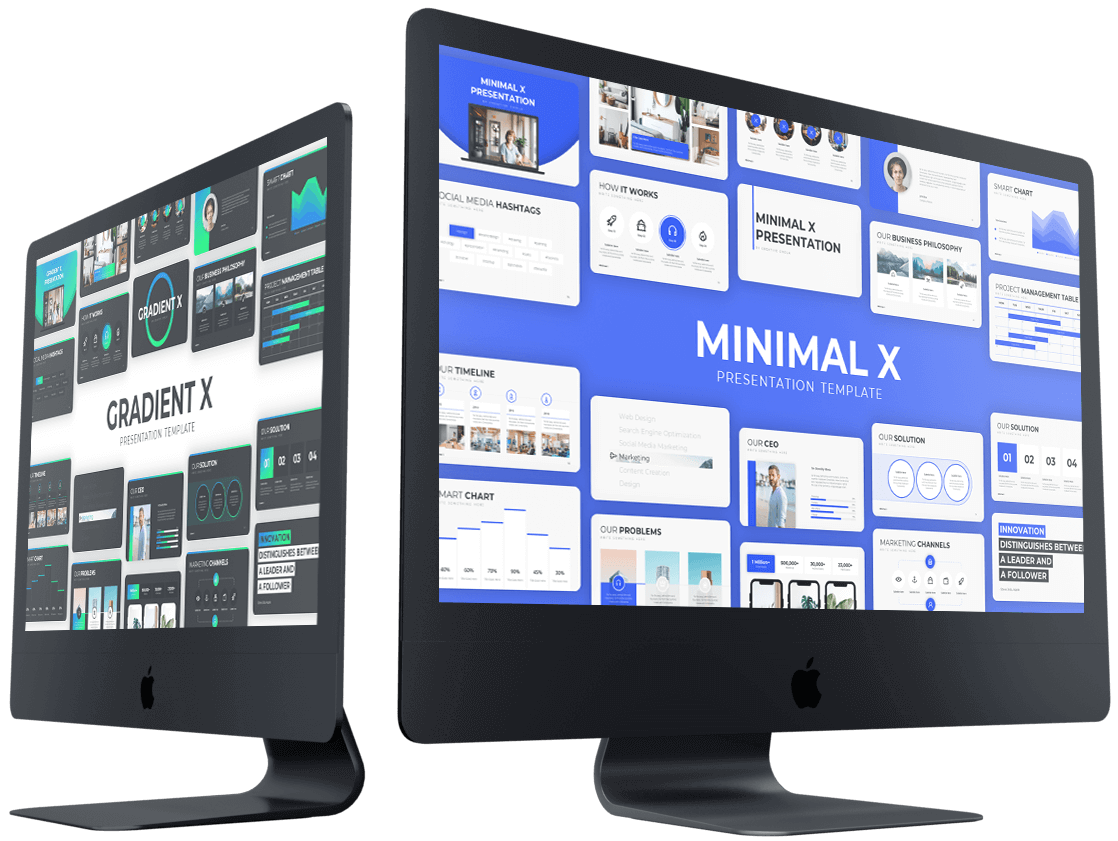 Minimal X Multipurpose Presentation Template
Get yourself a Premium and Minimal template to uplift your presentation standard.