Investment Slides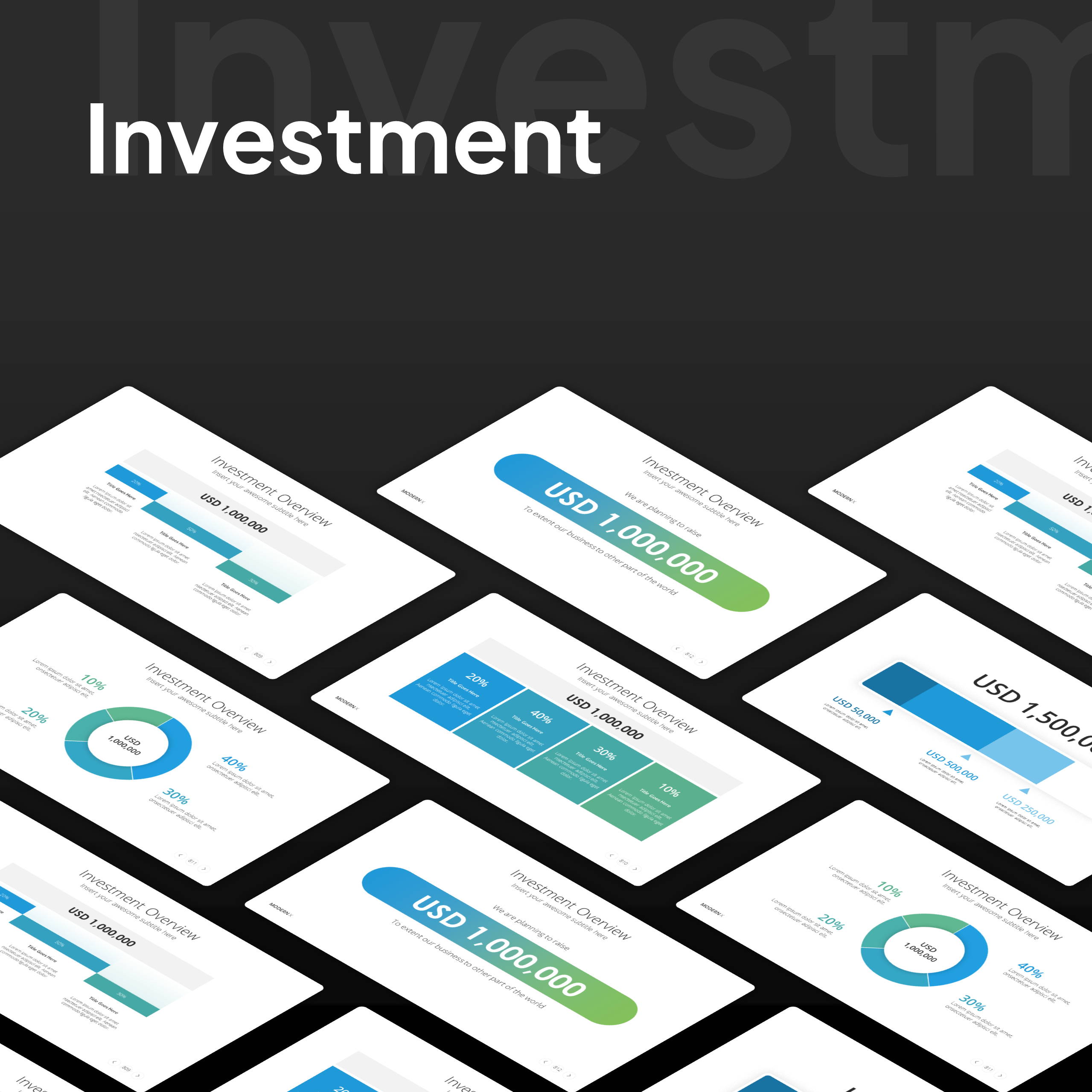 When a business is running, there will be a lot of financial moving factors such as investments. The Investment slides are used to showcase the investments done using infographics such as pie charts, tables, and progress bars. This investment infographic will not only allow you to track the current investment but also help to explain it to your own stakeholders in clarity. You can also use this slide for showing the potential goals of your investment ventures.
Investment Slides Included
The following are the different Investment slides included to build a stunning presentation easily using our templates.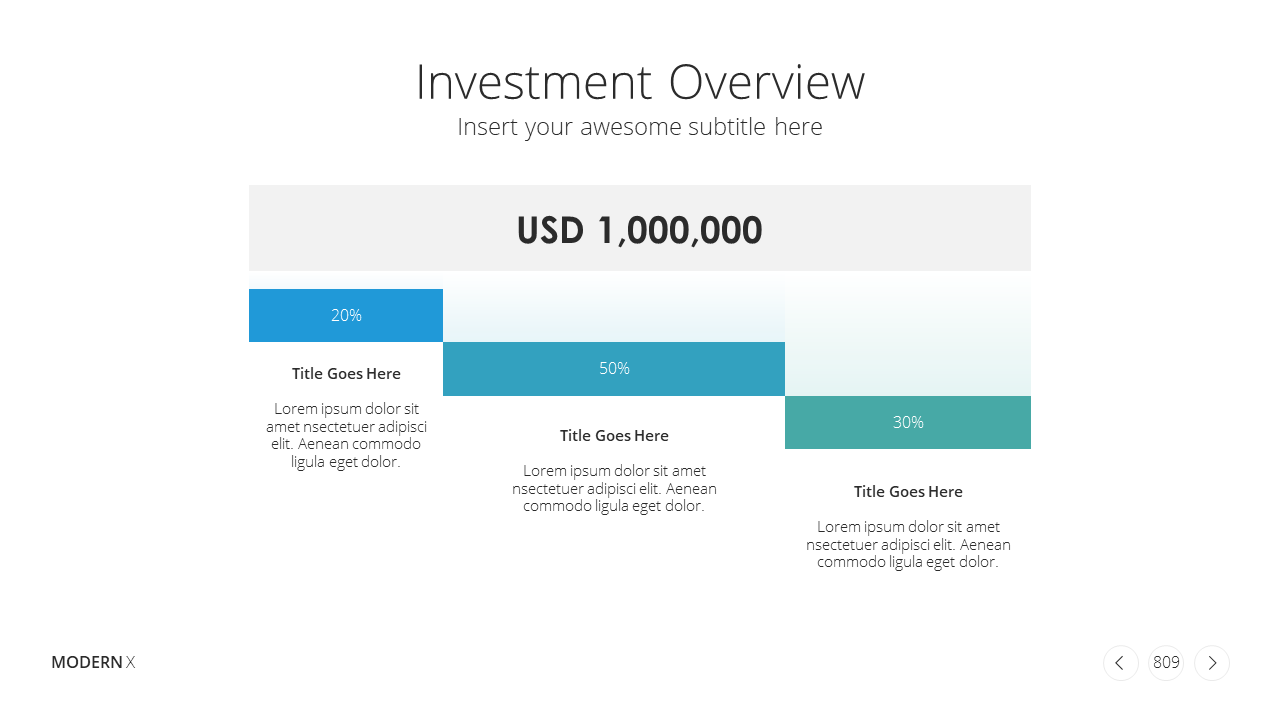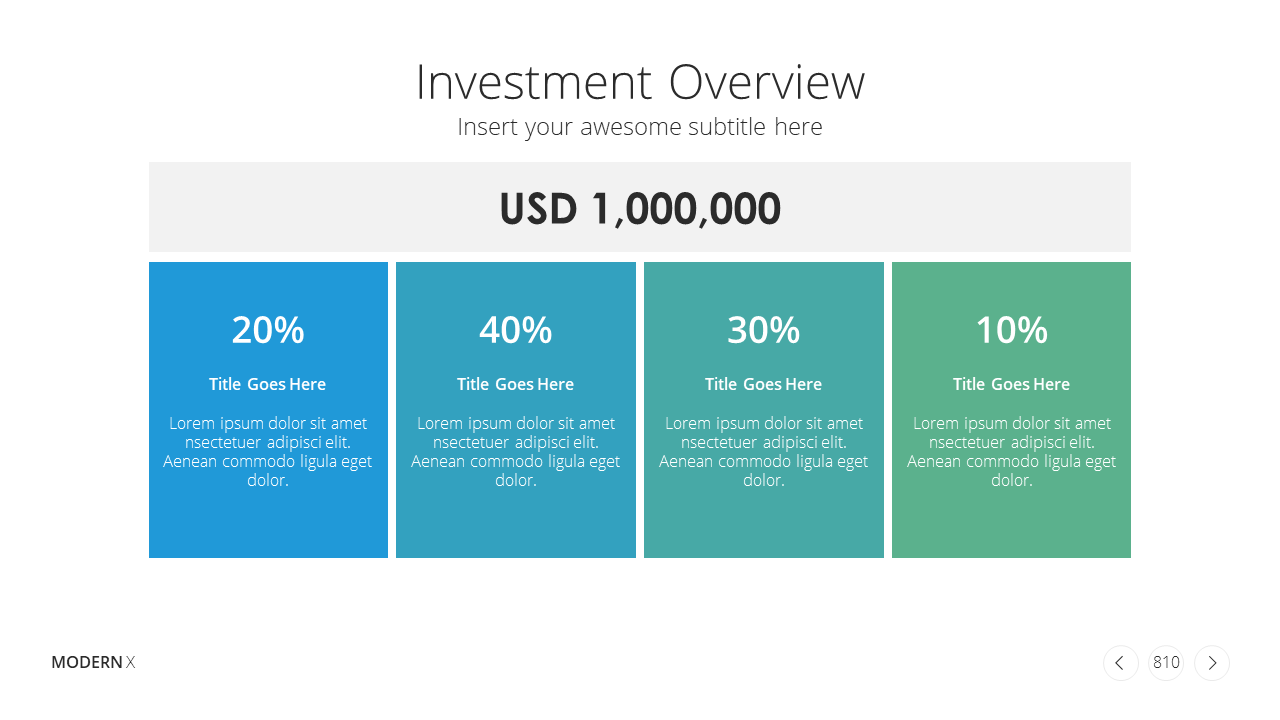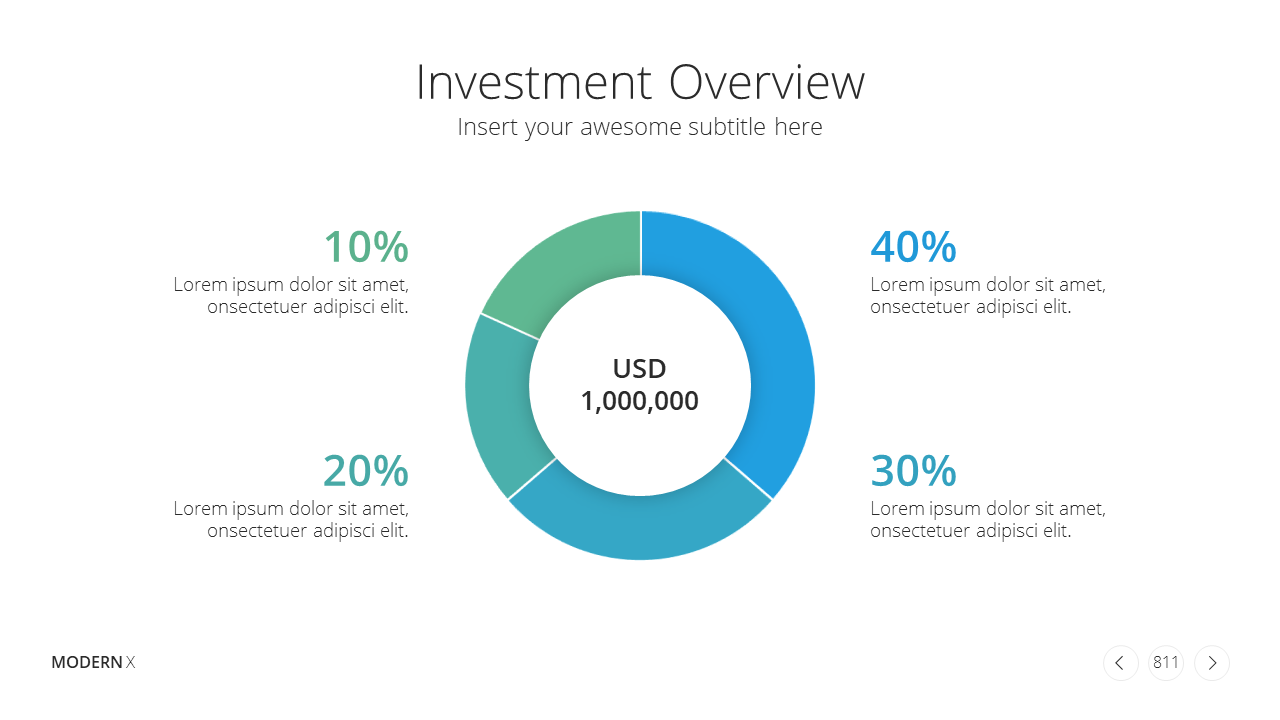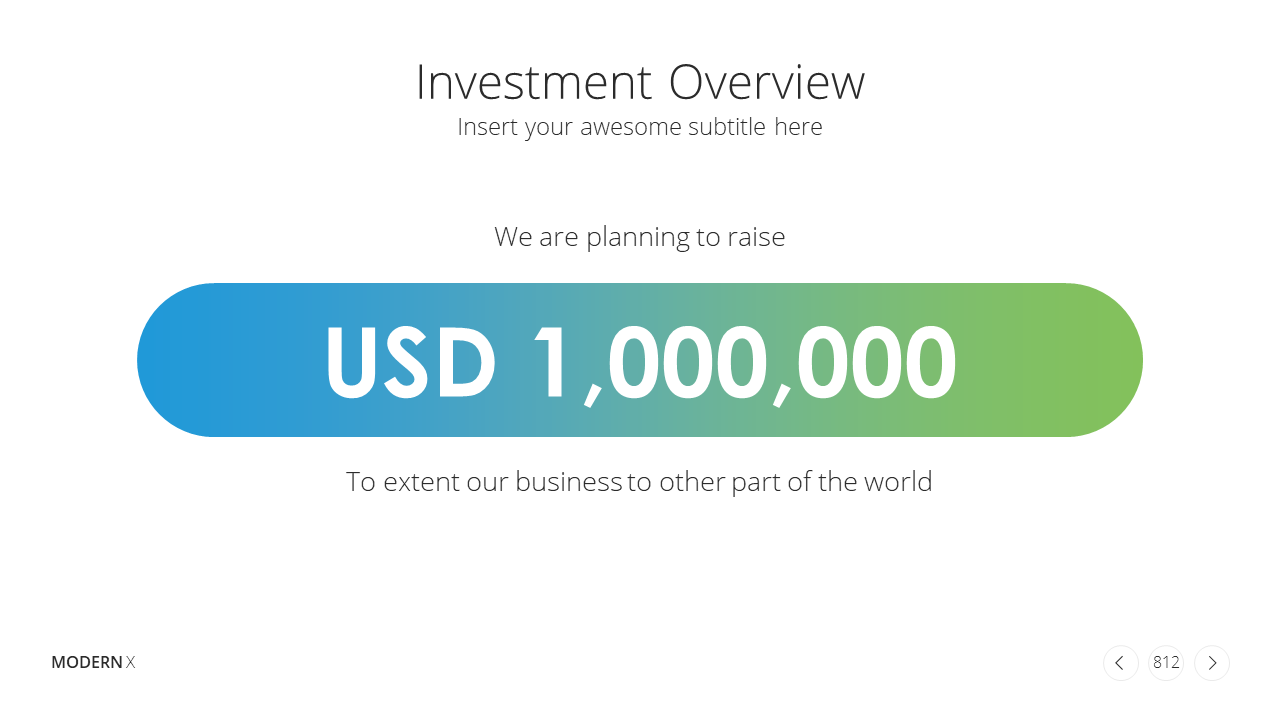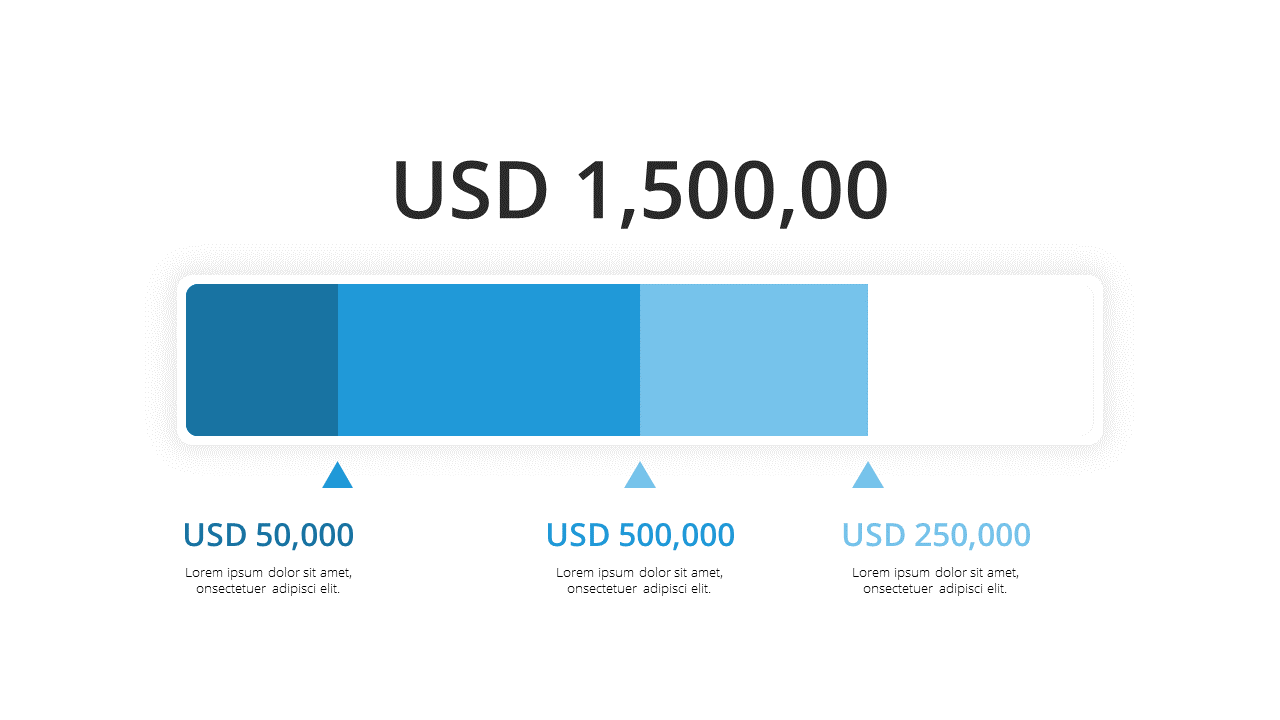 Build a Stunning Presentation using our template's category in 4 Easy Steps
Creating a beautiful presentation using our template is as easy as the 4 steps as shown below: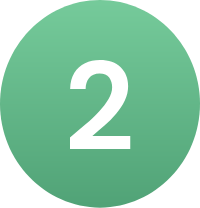 Edit the Content and Images of the selected category slides to your own preferences.
...and you created yourself a beautiful and stunning presentation slide easily.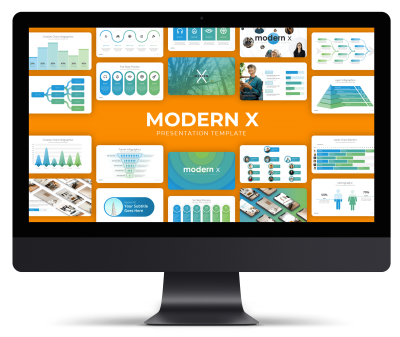 Modern X Multipurpose Presentation Template
Get yourself a Modern and Professional template that helps you to create stunning presentations.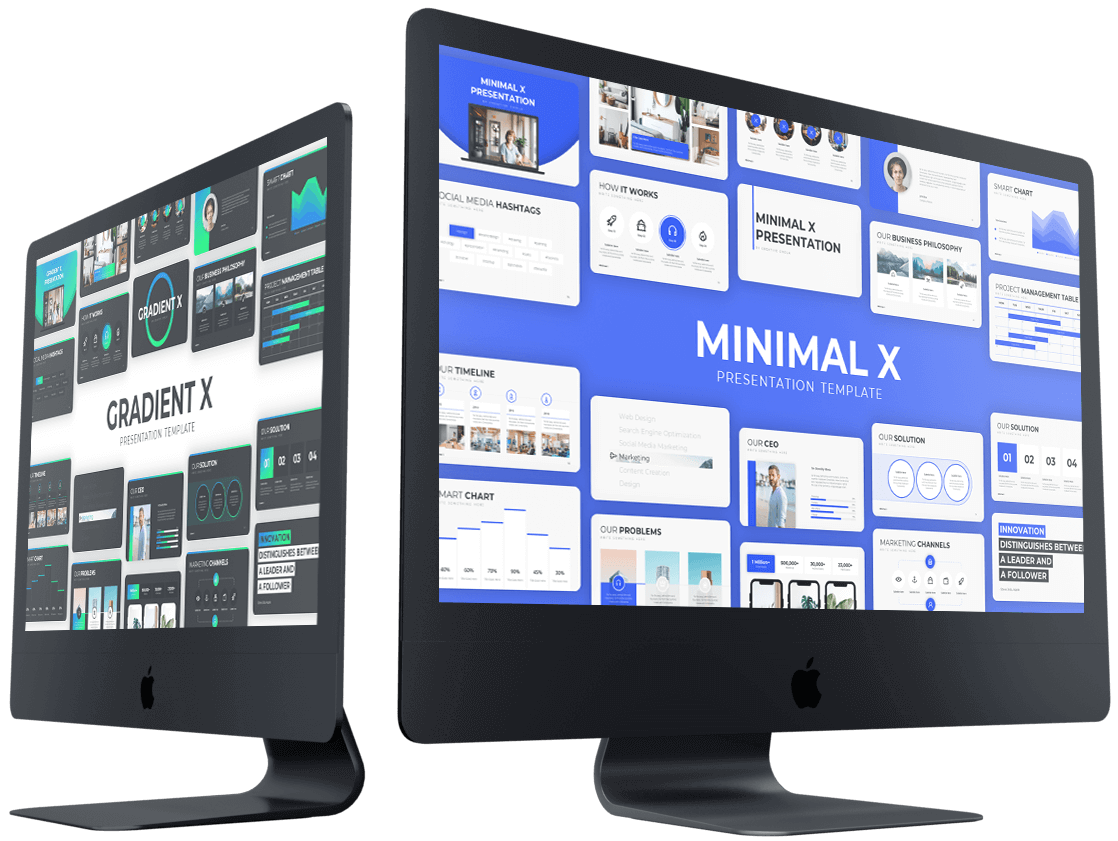 Minimal X Multipurpose Presentation Template
Get yourself a Premium and Minimal template to uplift your presentation standard.