Infinity Loop Infographics Slides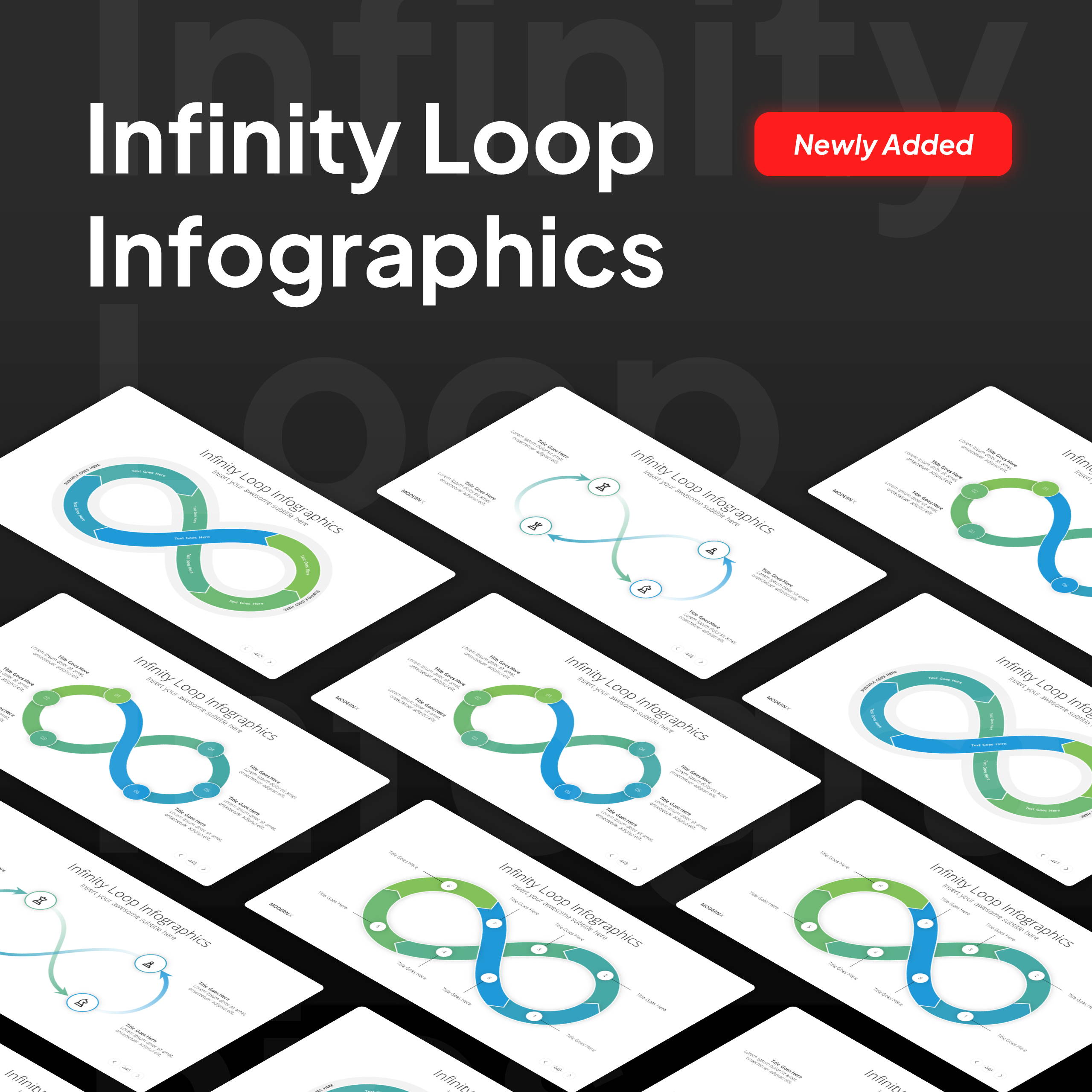 Infinity is one of the used symbols to show loops. We used the symbol to build unique infographics to help you showcase and explain the sequential process that goes in the loop in your businesses. Our template's infinity loop infographics give importance to each step in the loop. You can also elaborate further above each step in the loop by describing it further using our text placeholders.
Infinity Loop Infographics Slides Included
The following are the different Infinity Loop Infographics slides included to build a stunning presentation easily using our templates.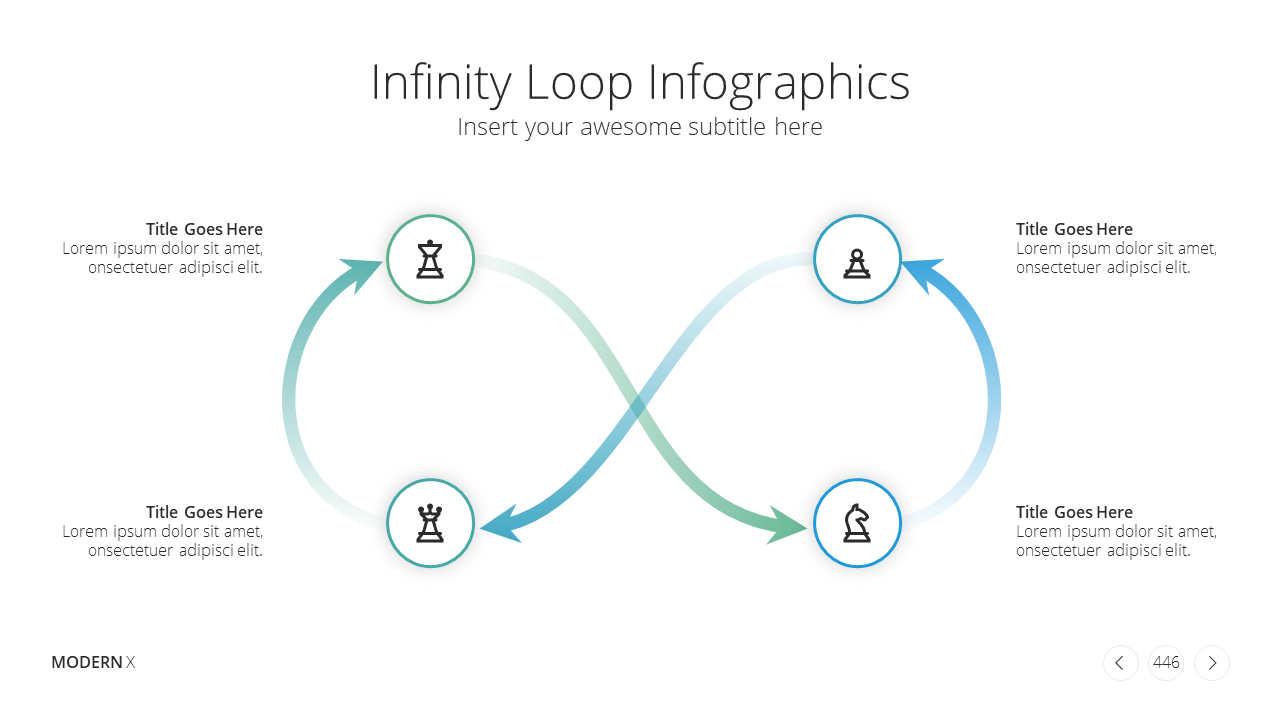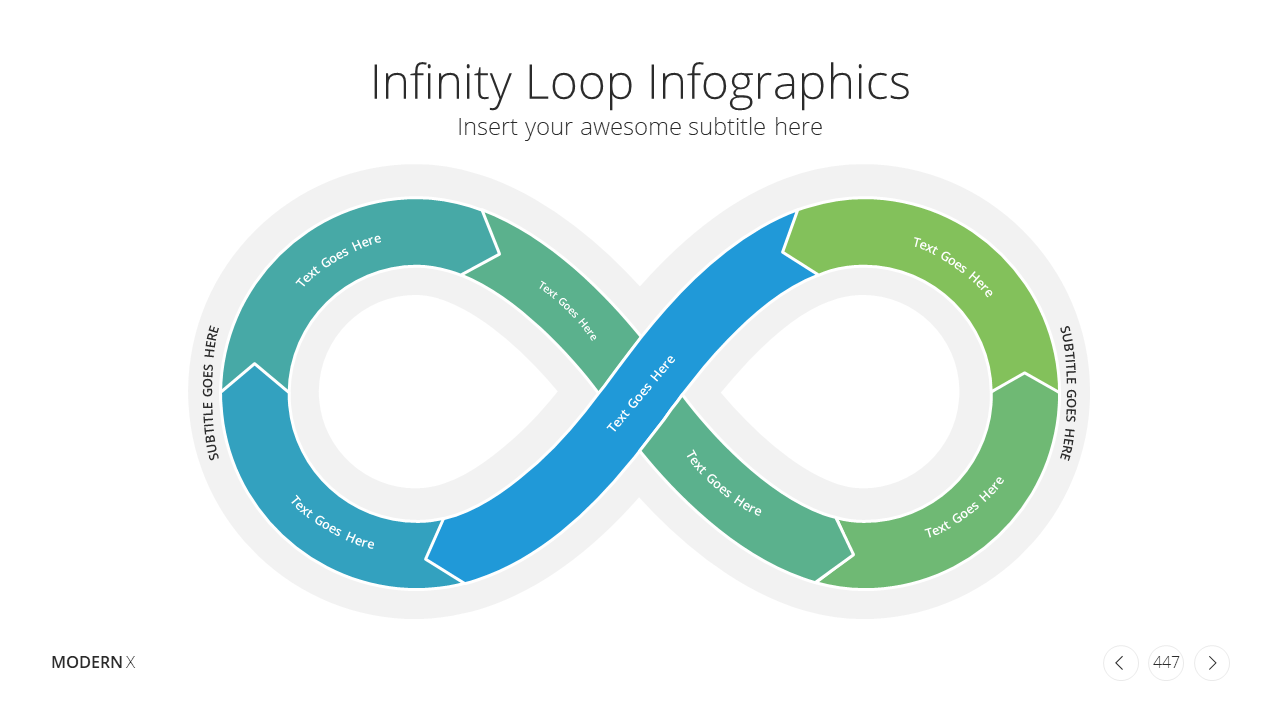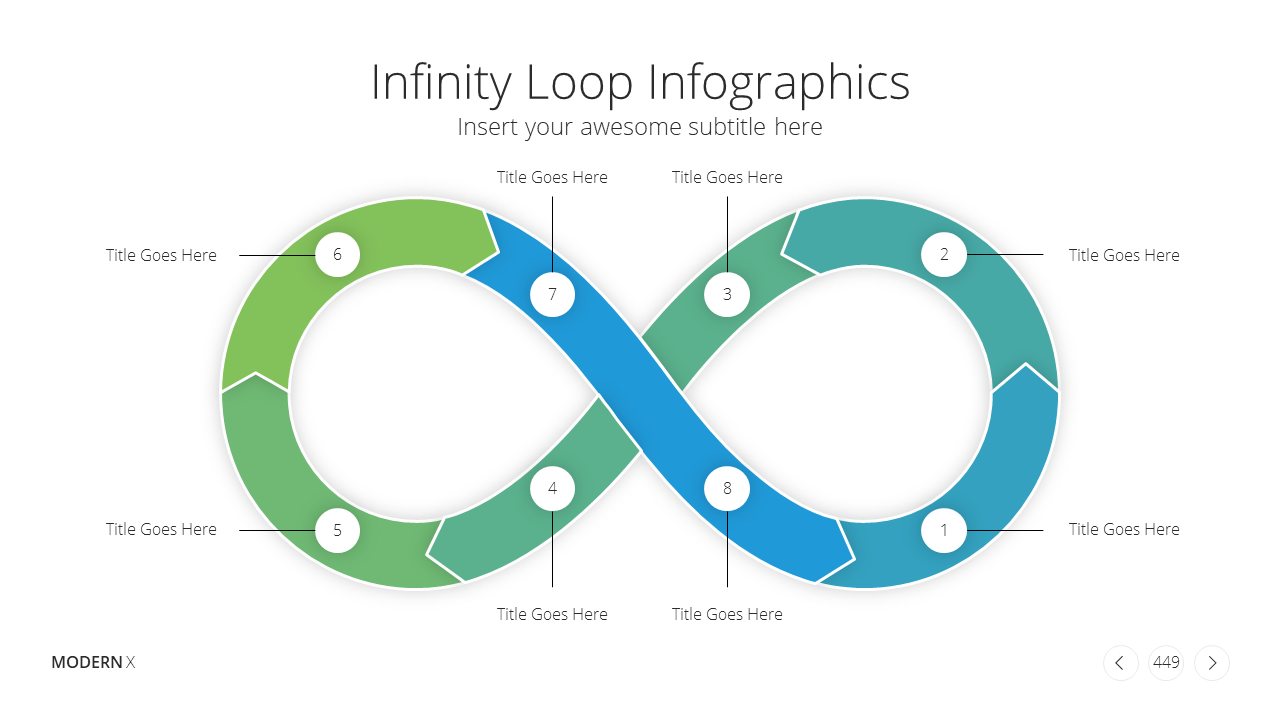 Build a Stunning Presentation using our template's category in 4 Easy Steps
Creating a beautiful presentation using our template is as easy as the 4 steps as shown below: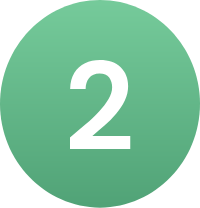 Edit the Content and Images of the selected category slides to your own preferences.
...and you created yourself a beautiful and stunning presentation slide easily.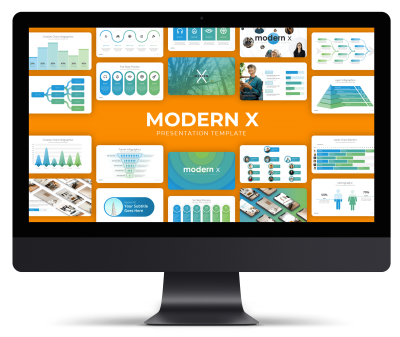 Modern X Multipurpose Presentation Template
Get yourself a Modern and Professional template that helps you to create stunning presentations.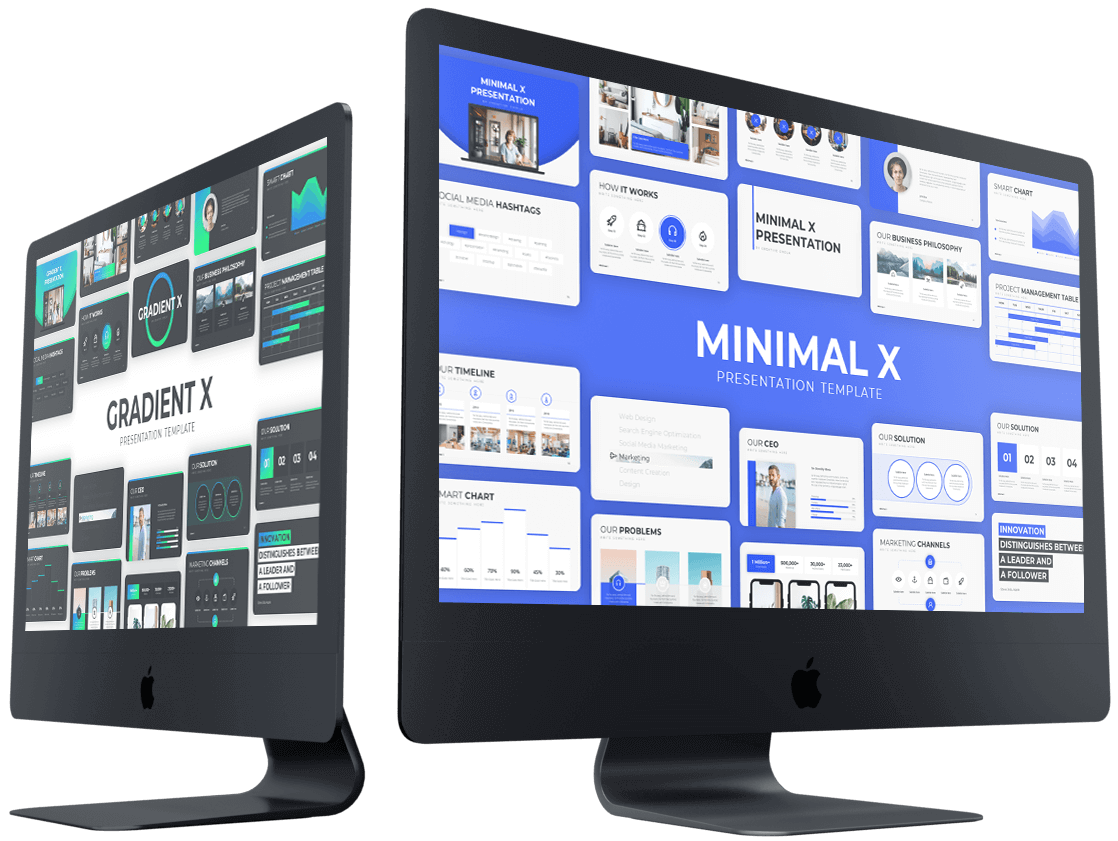 Minimal X Multipurpose Presentation Template
Get yourself a Premium and Minimal template to uplift your presentation standard.