Contact Us and Closing Slides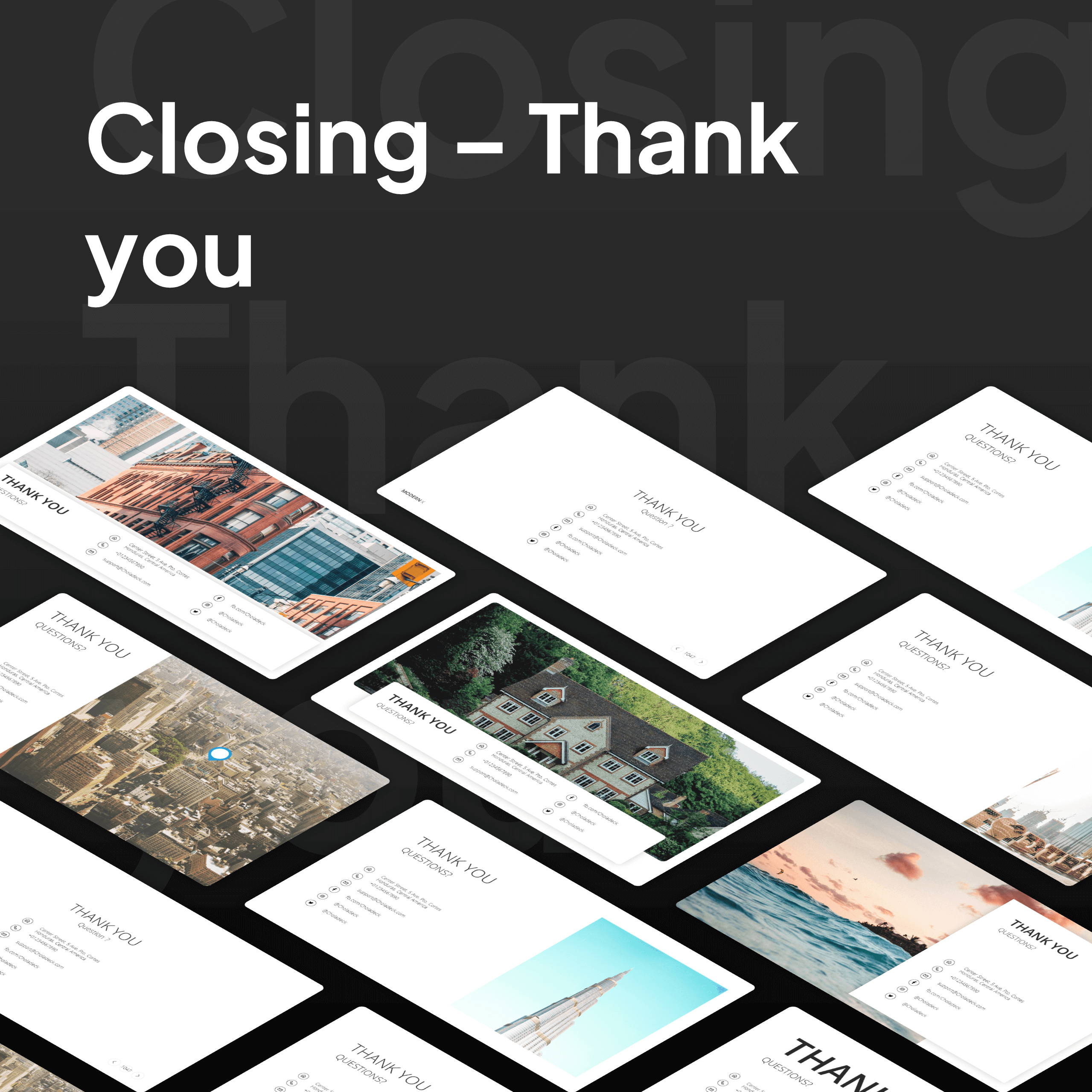 The Contact Us slides or sometimes referred to as Closing slides are usually the last slide that a presentation has. It contains contact information such as your business address, contact number, email, and social media links. Our Contact Us slides also have map sections where you can show where your business is located through the maps provided. The Closing slides can also be used to open the floor for audience questions to start the Q/A sessions after the presentations.
Contact Us and Closing Slides Included
The following are the different Contact Us and Closing slides included to build a stunning presentation easily using our templates.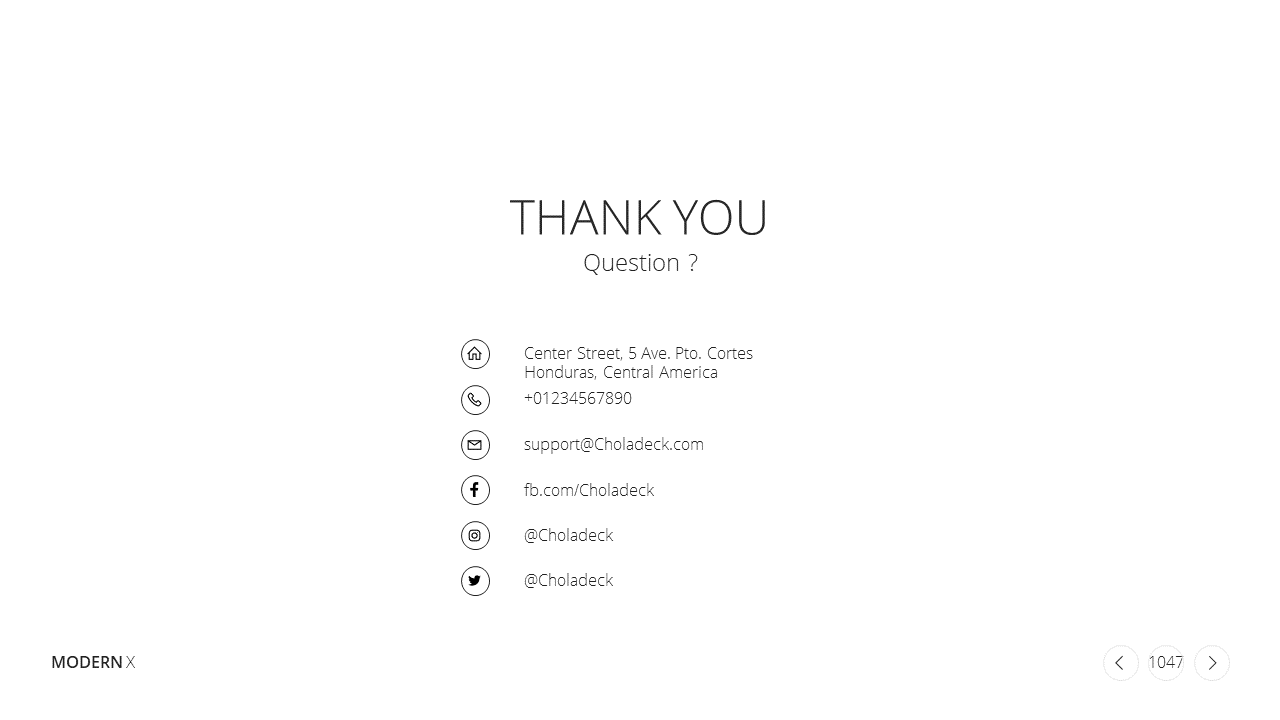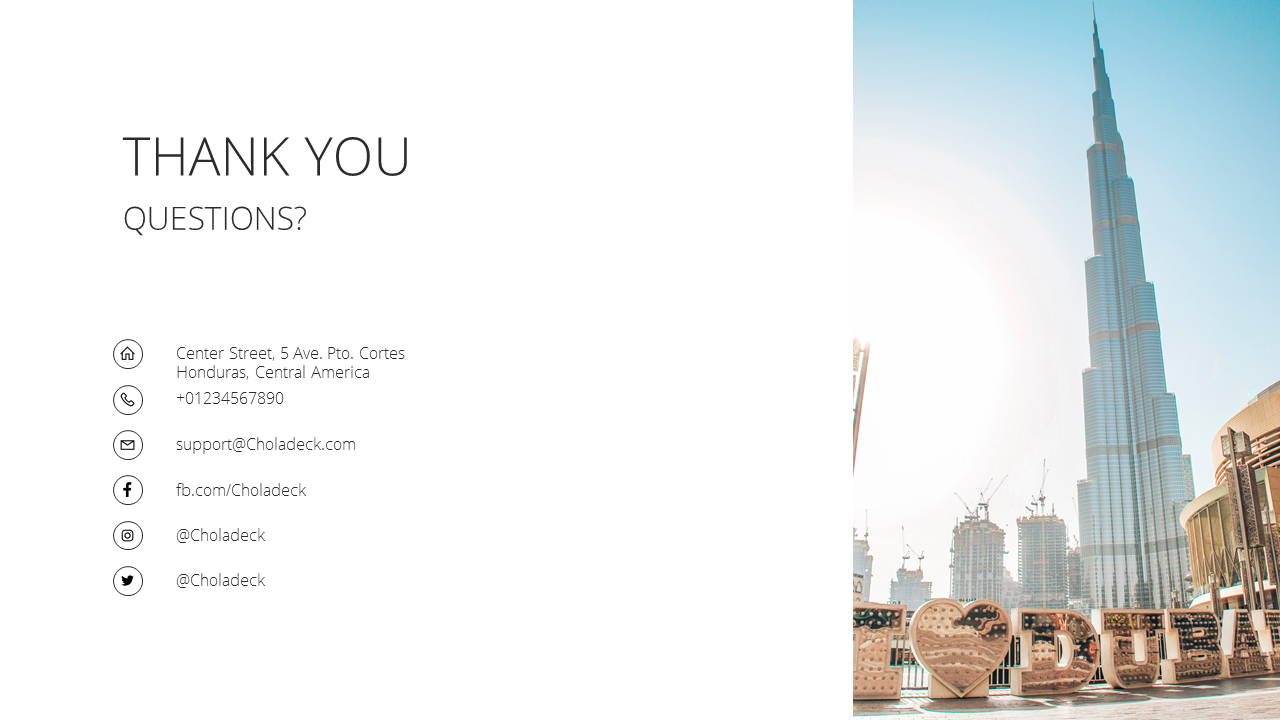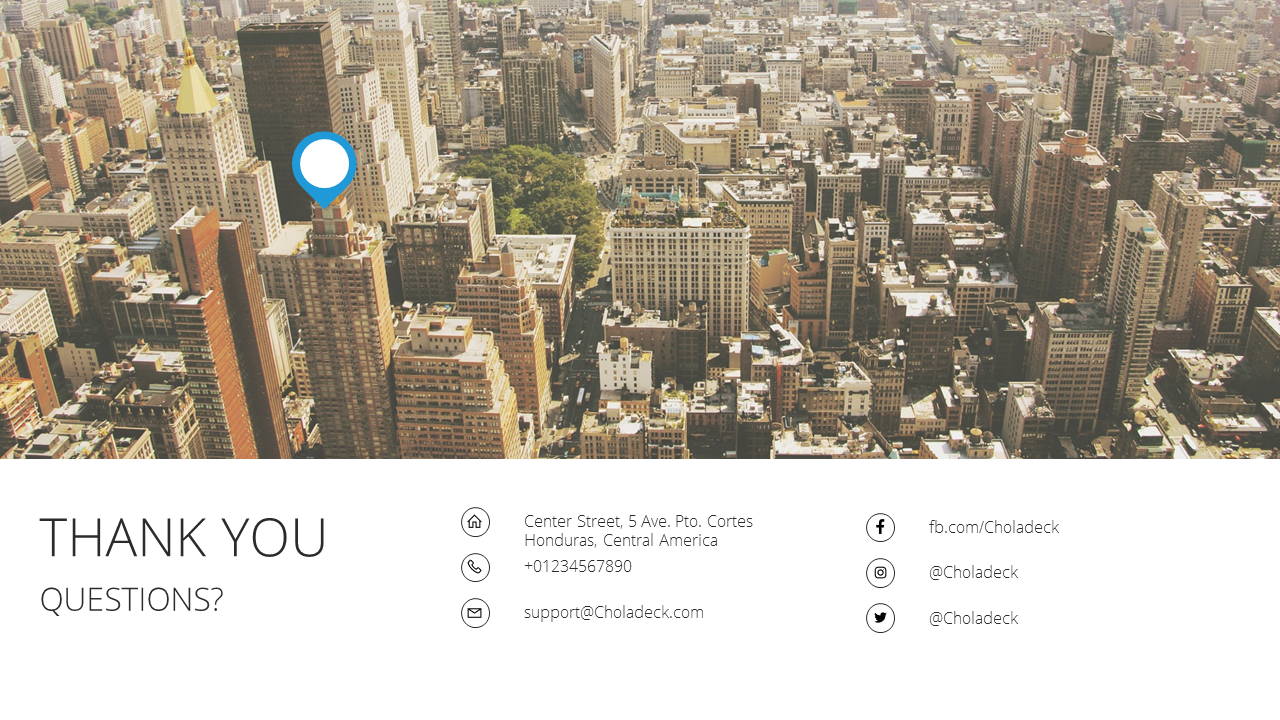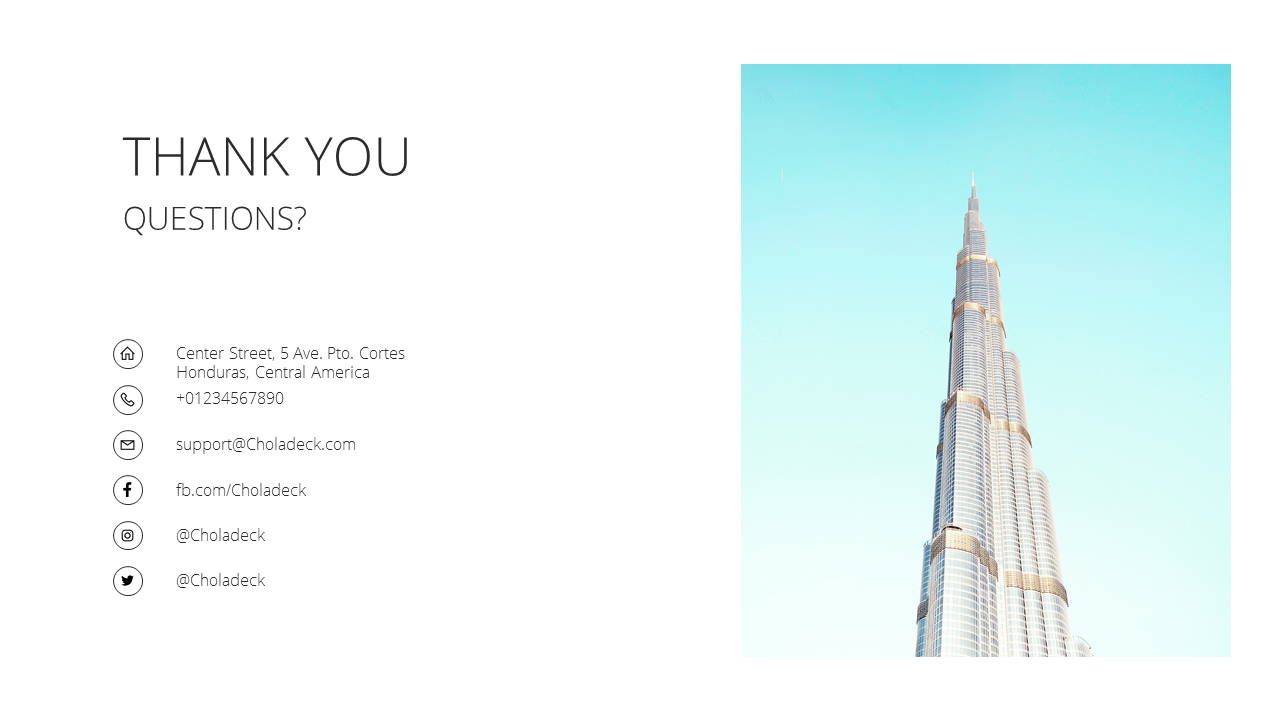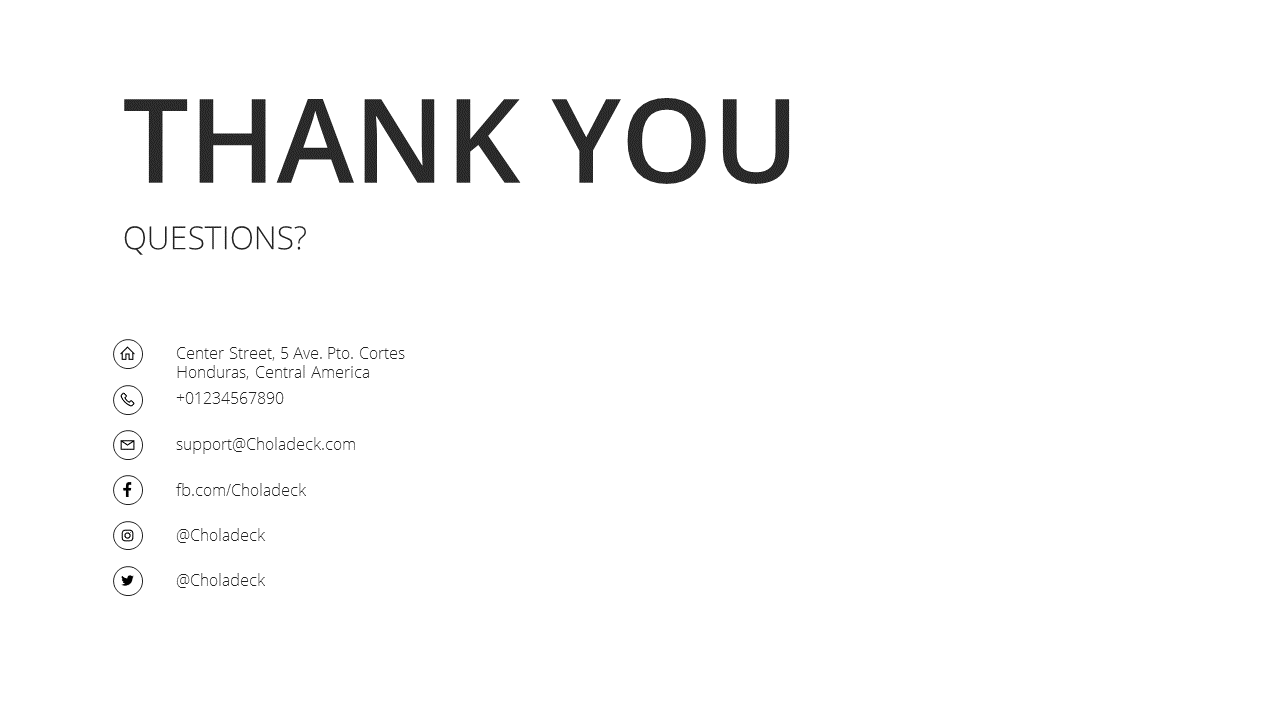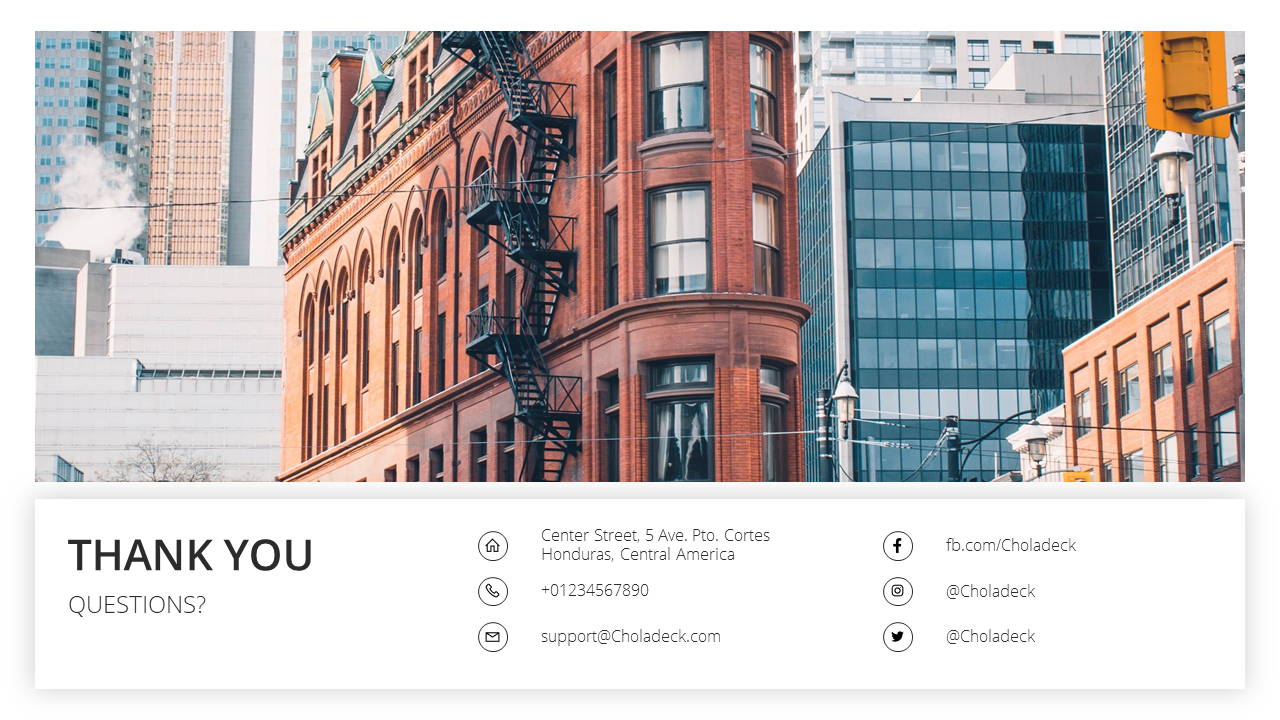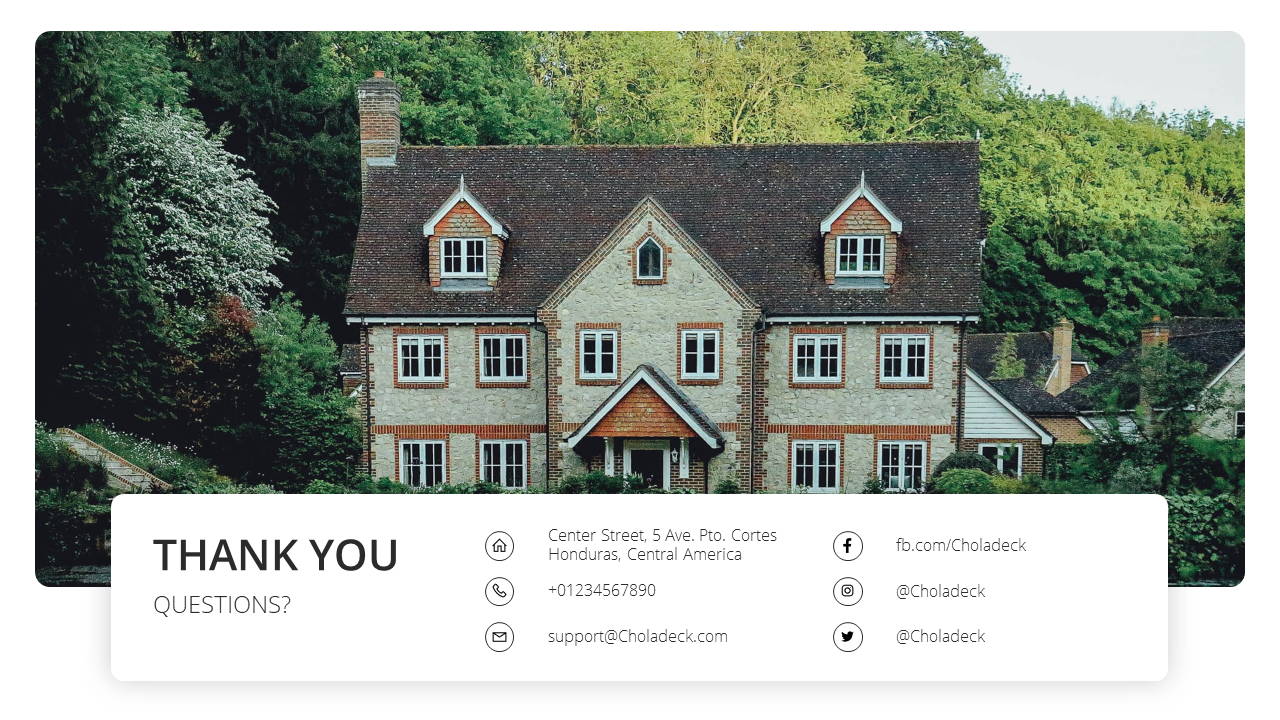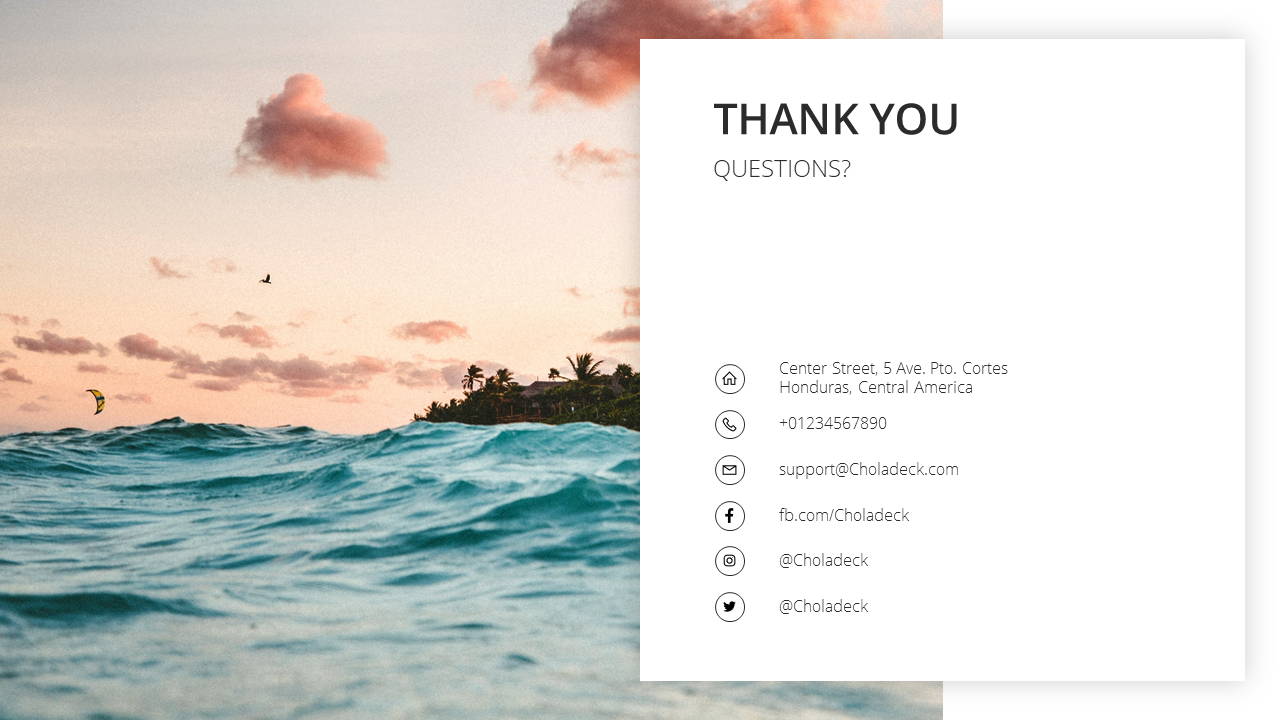 Build a Stunning Presentation using our template's category in 4 Easy Steps
Creating a beautiful presentation using our template is as easy as the 4 steps as shown below: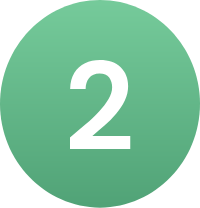 Edit the Content and Images of the selected category slides to your own preferences.
...and you created yourself a beautiful and stunning presentation slide easily.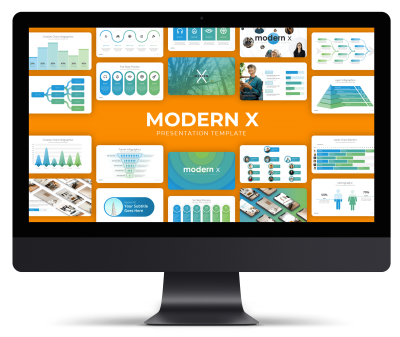 Modern X Multipurpose Presentation Template
Get yourself a Modern and Professional template that helps you to create stunning presentations.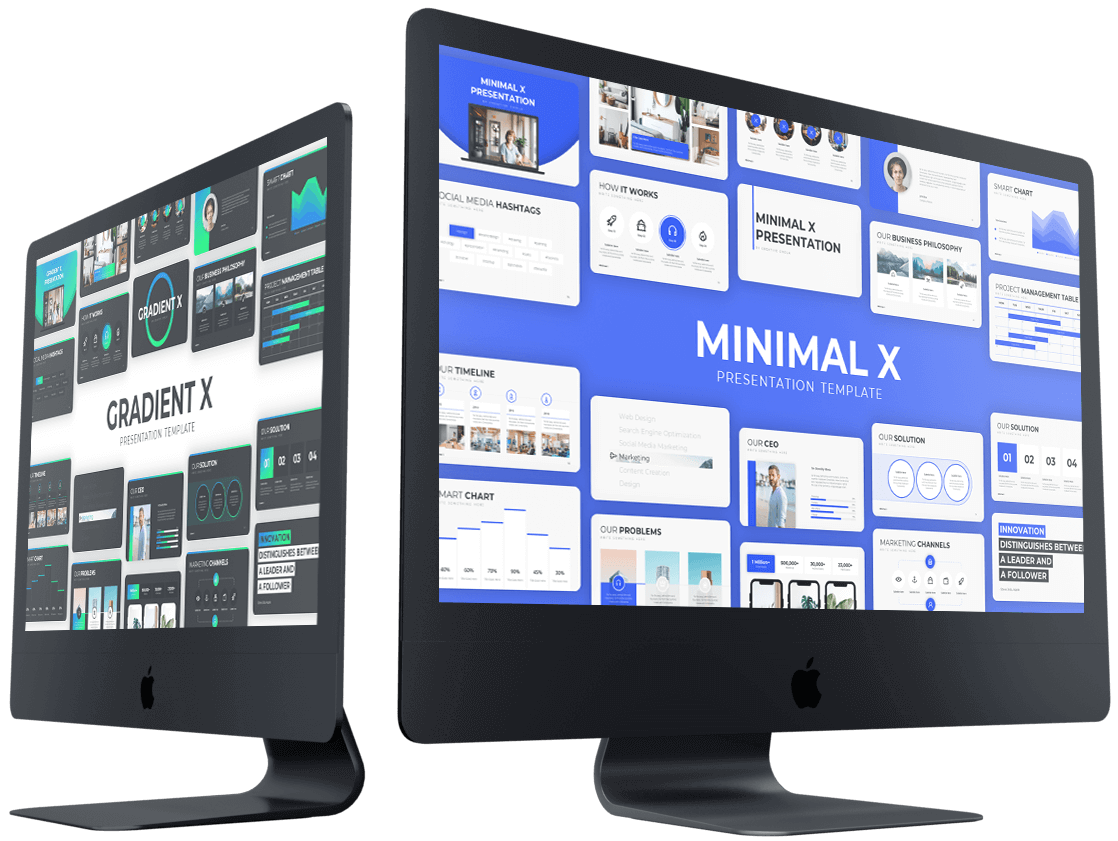 Minimal X Multipurpose Presentation Template
Get yourself a Premium and Minimal template to uplift your presentation standard.