Calendar and Event Dates Slides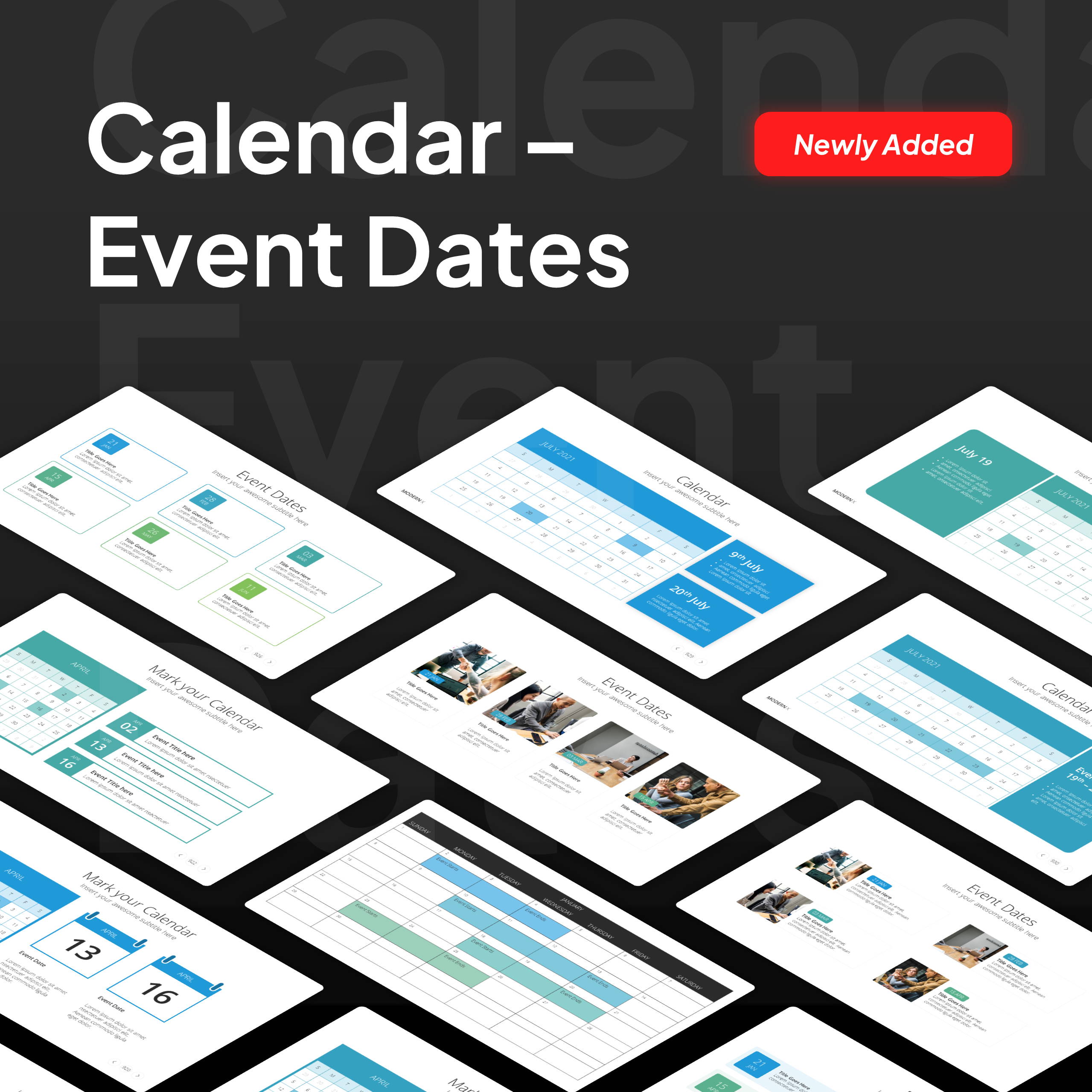 If you need a way to present a Calendar or Dates in your presentations, we got you covered! Our template includes dates and calendar slides in all forms of design to cater to all your use-cases. You can easily build a year planner, project plannings, invitations, event dates, and agendas using the slides provided. Additionally, complete sets of current and next year calendars are also included for you to plan ahead of time.
Calendar and Event Dates Slides Included
The following are the different Calendar and Event Dates slides included to build a stunning presentation easily using our templates.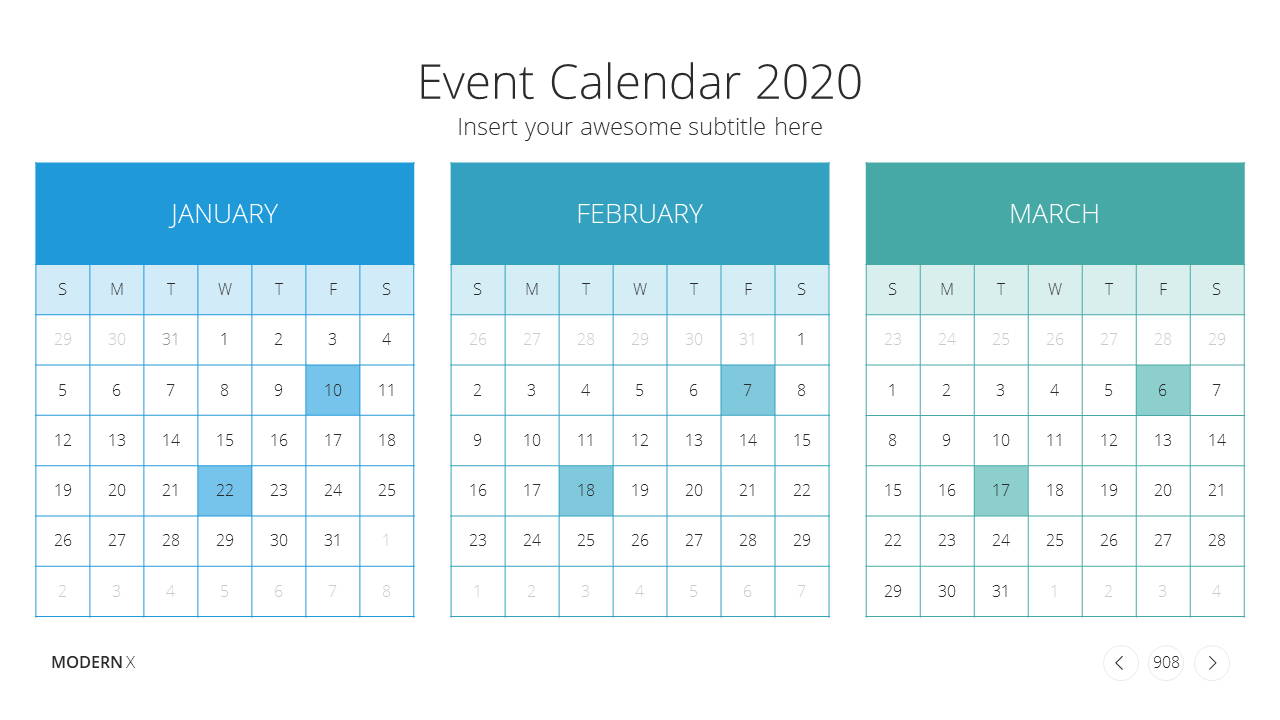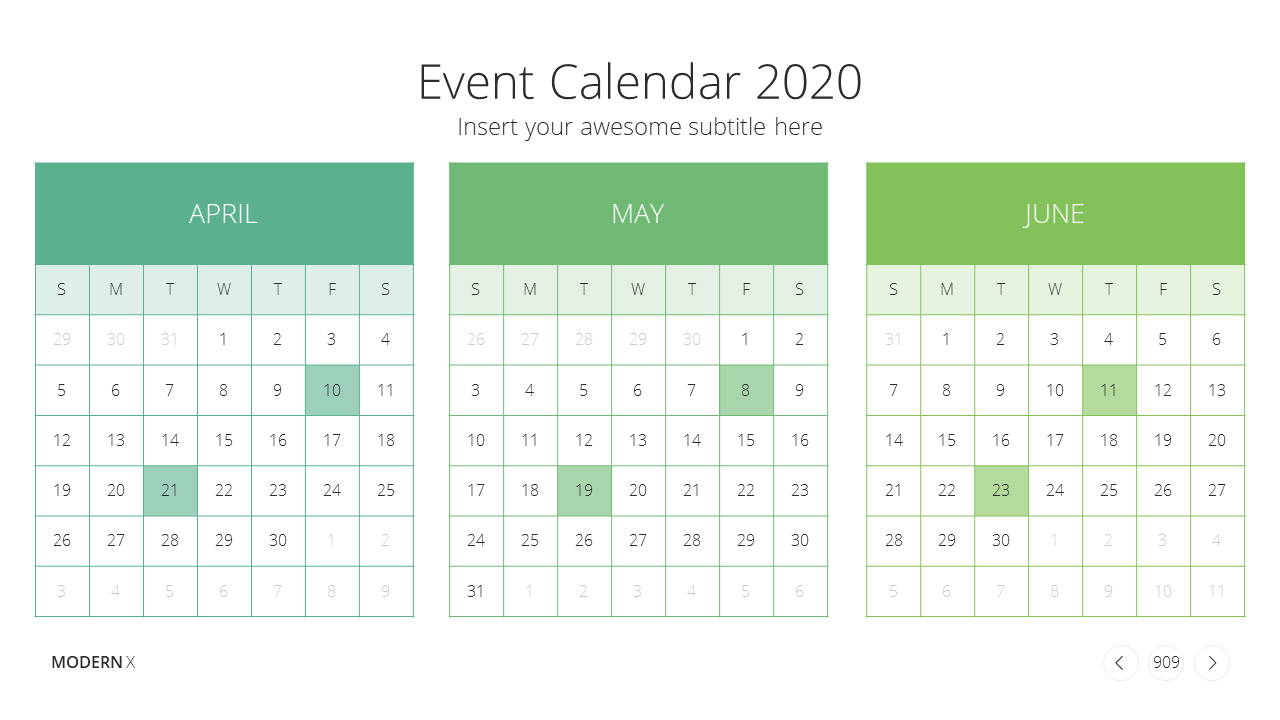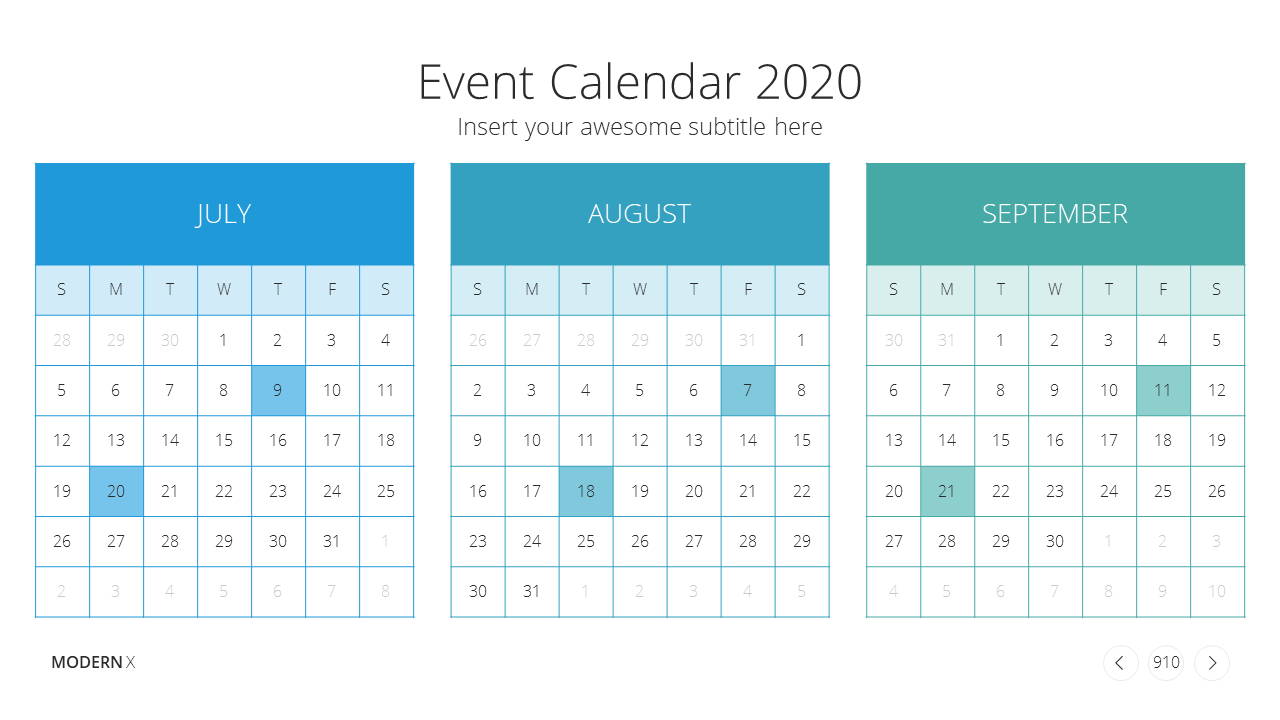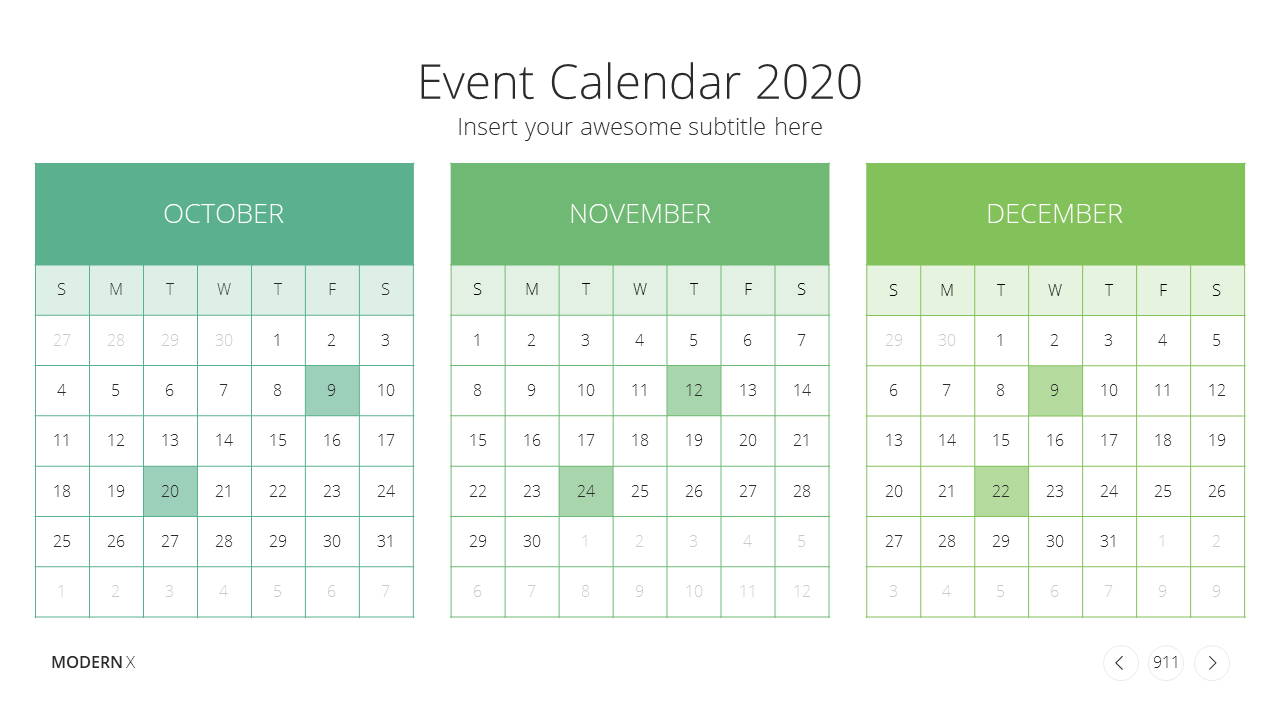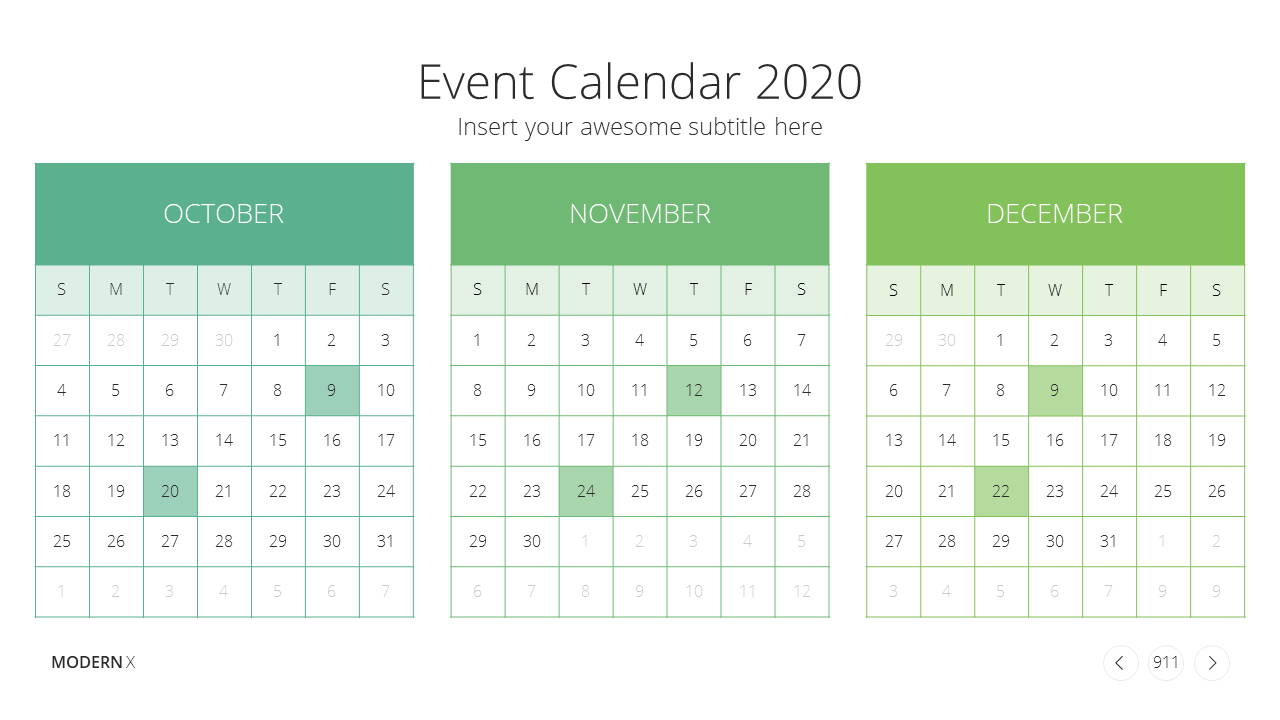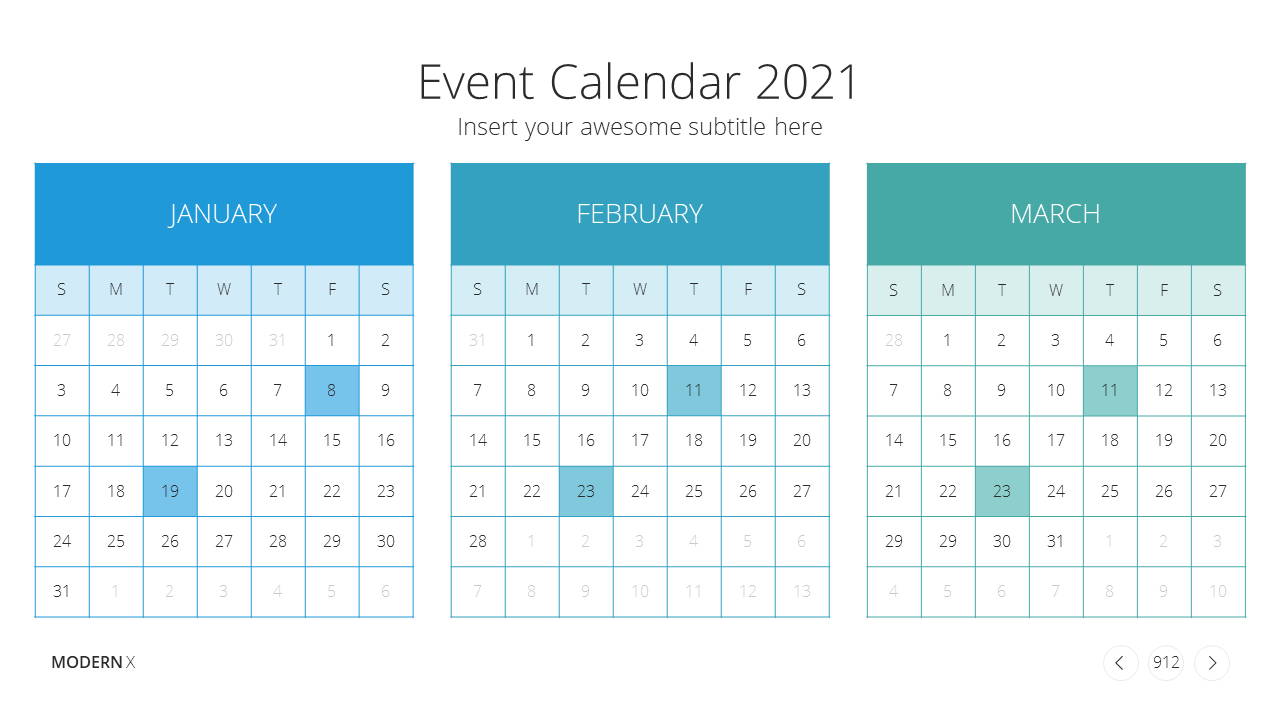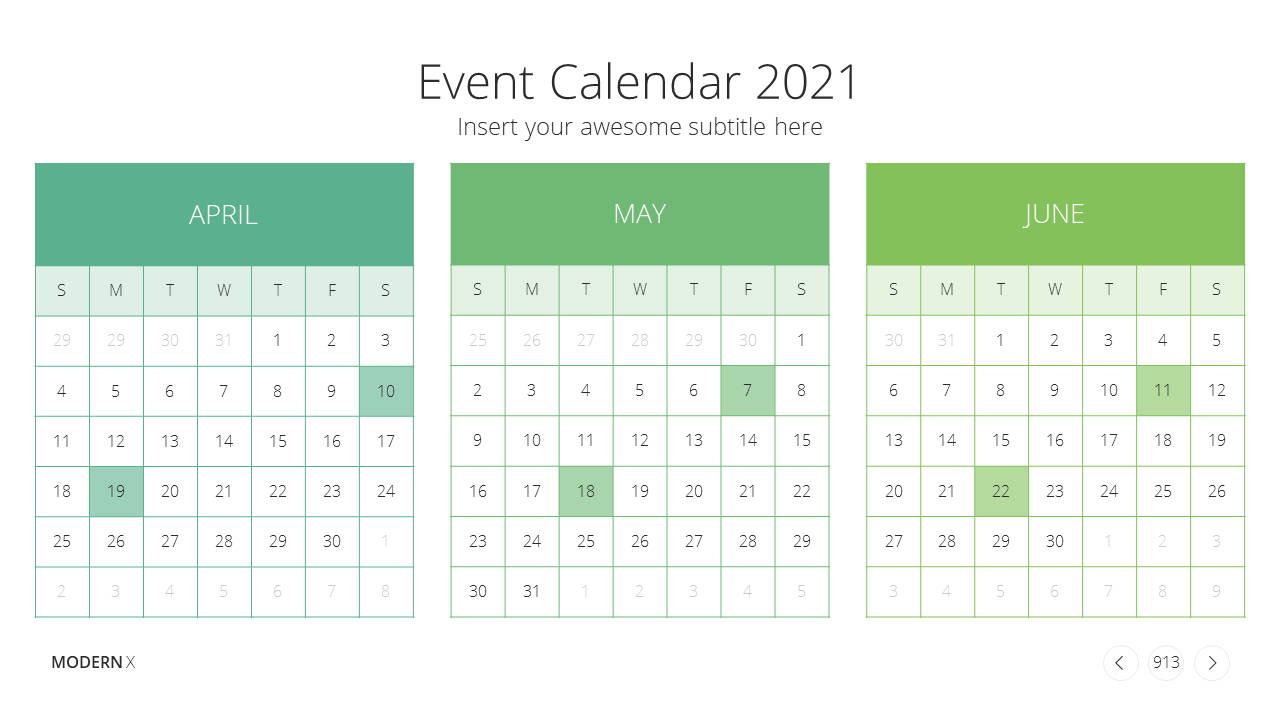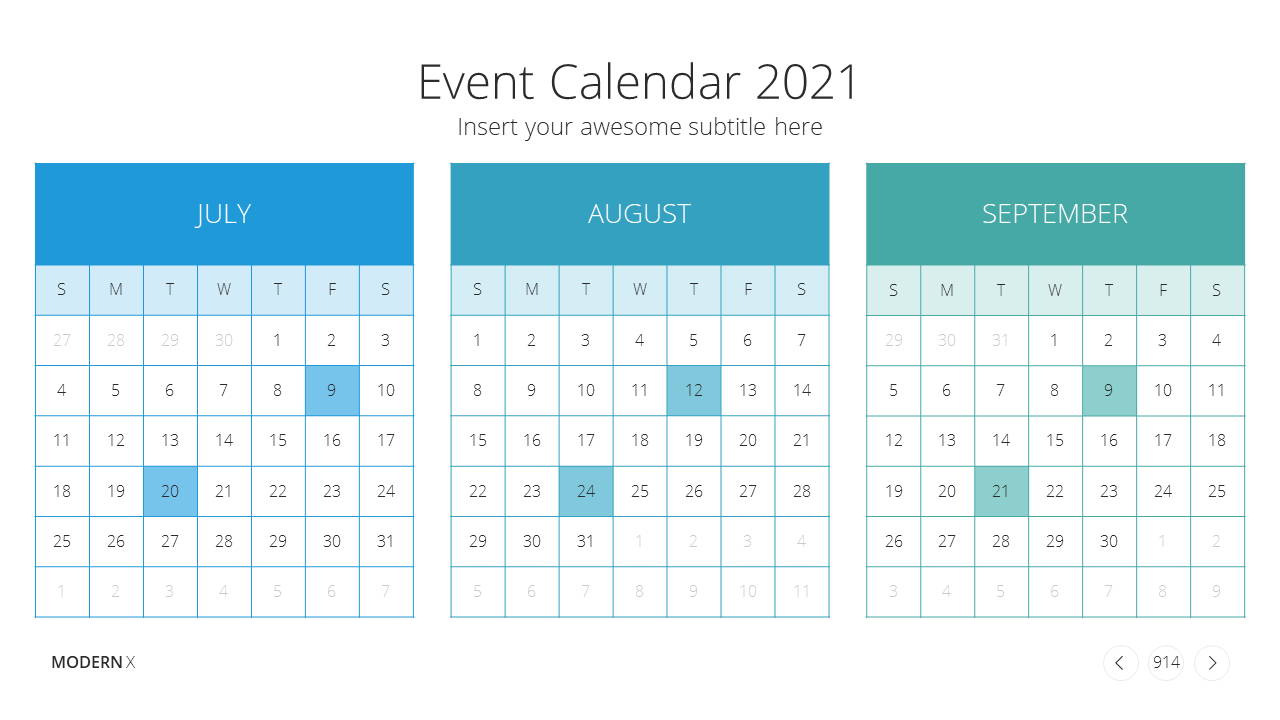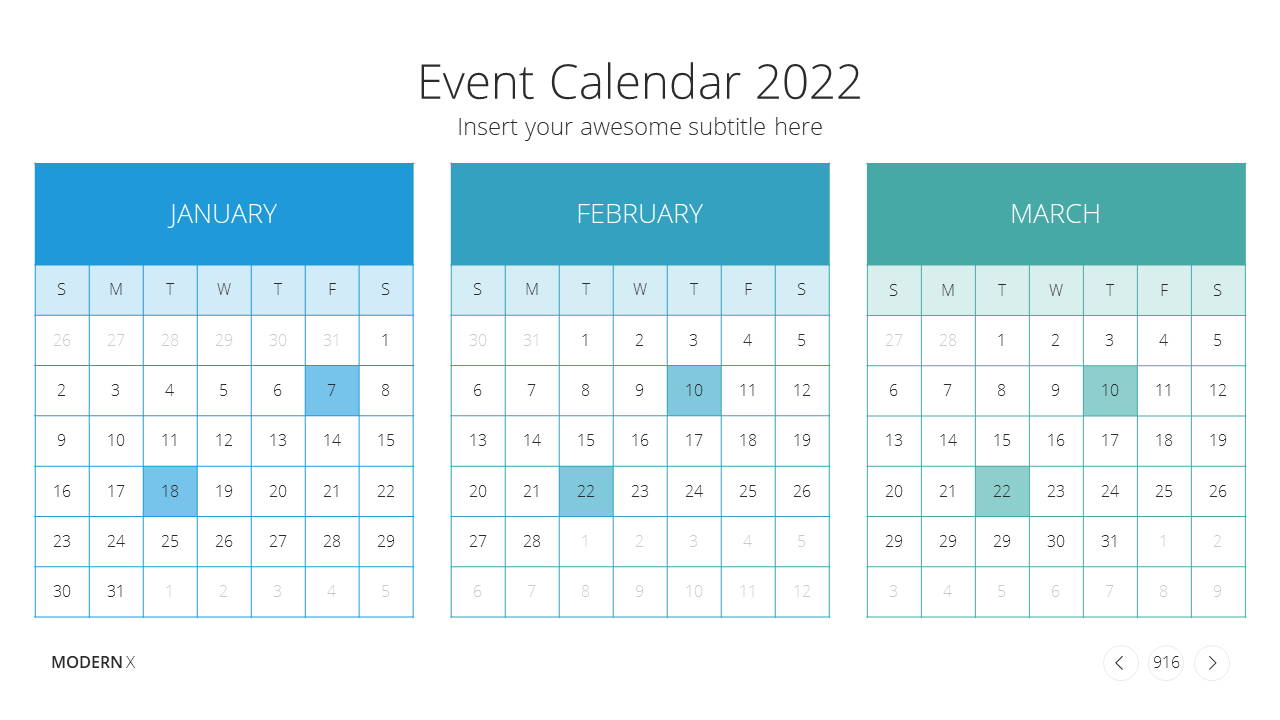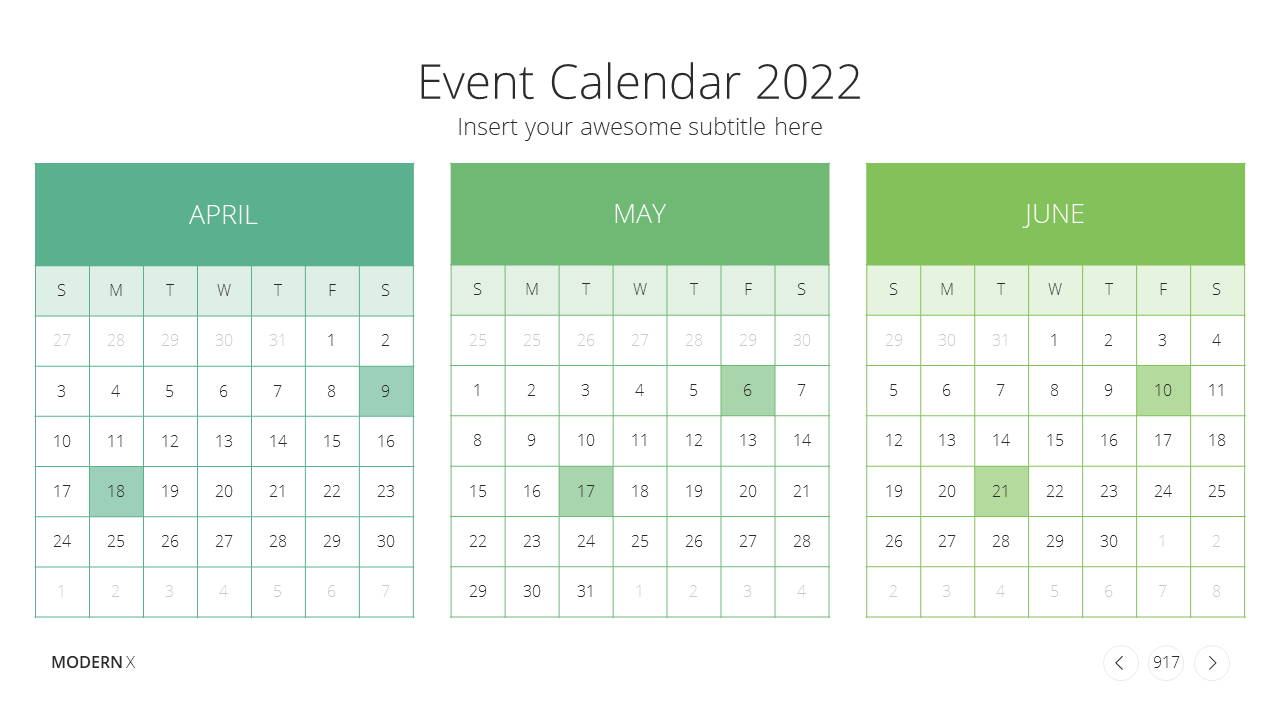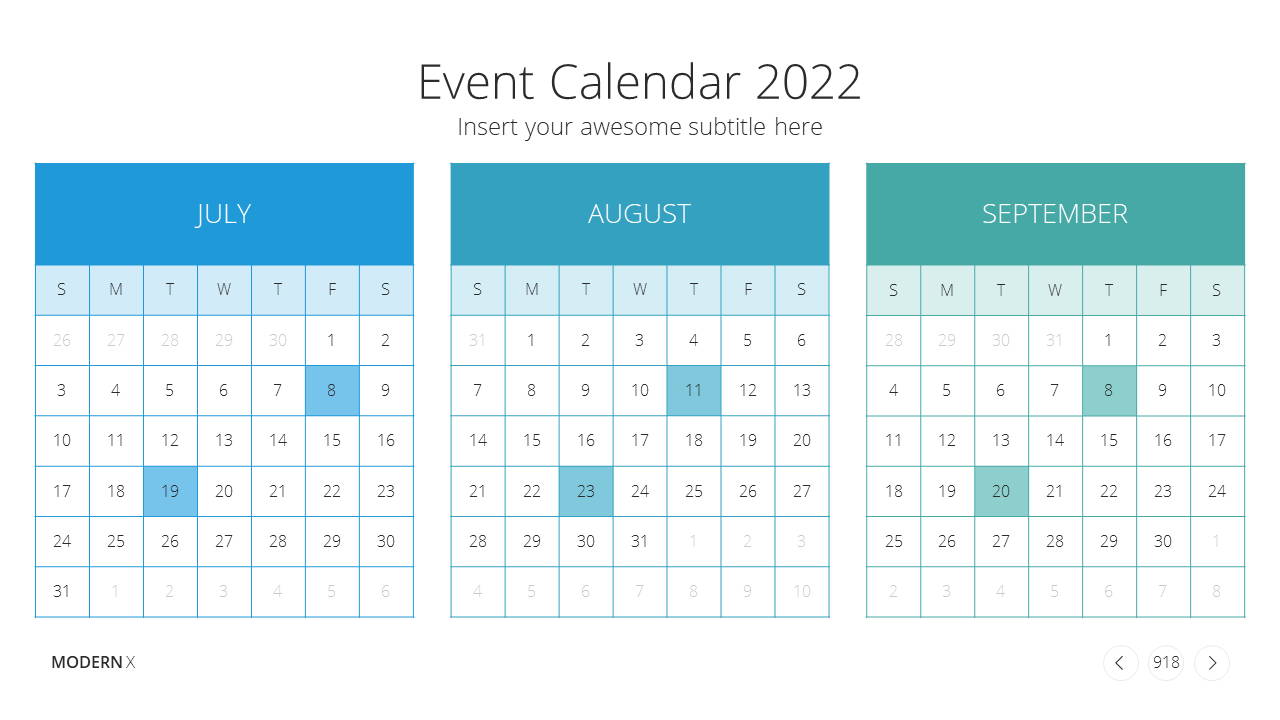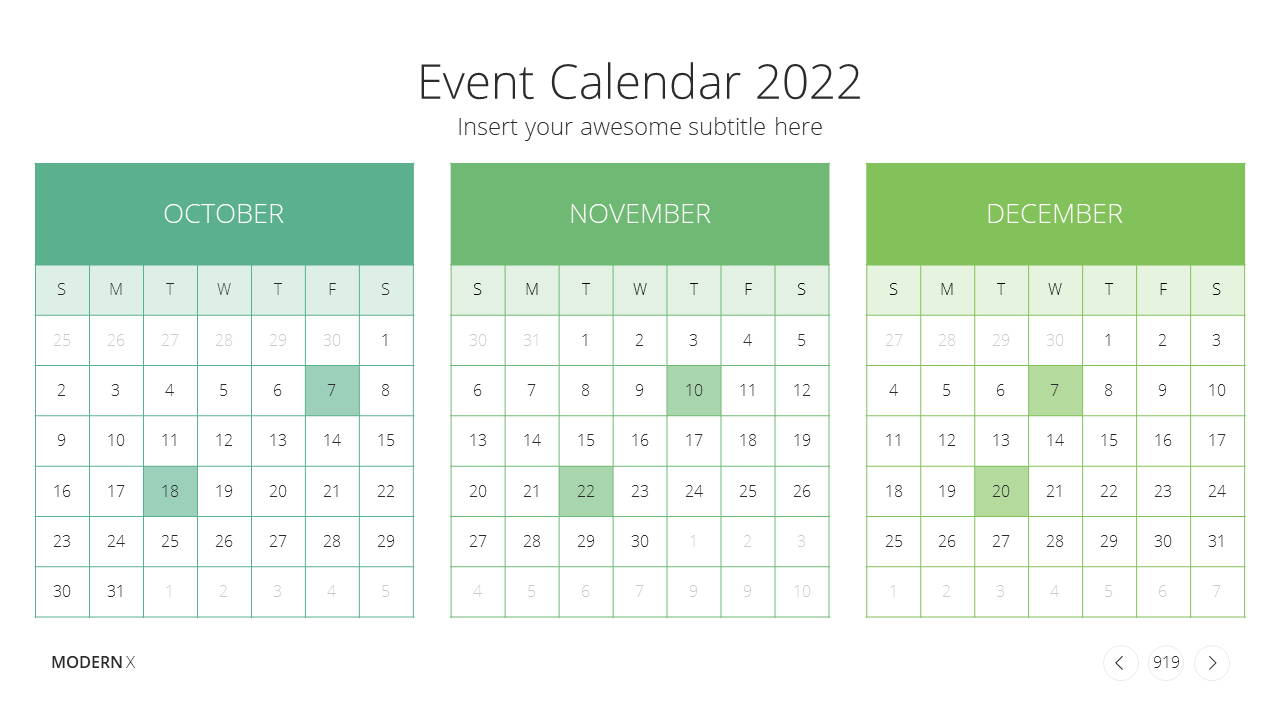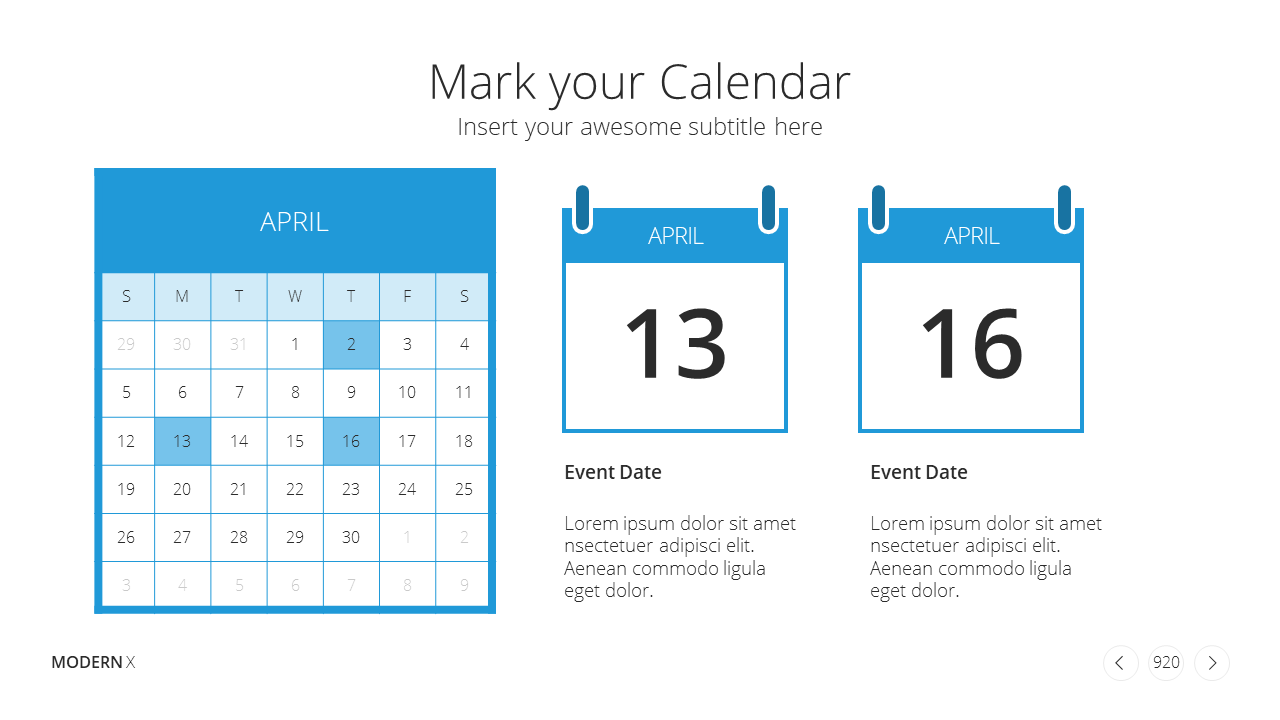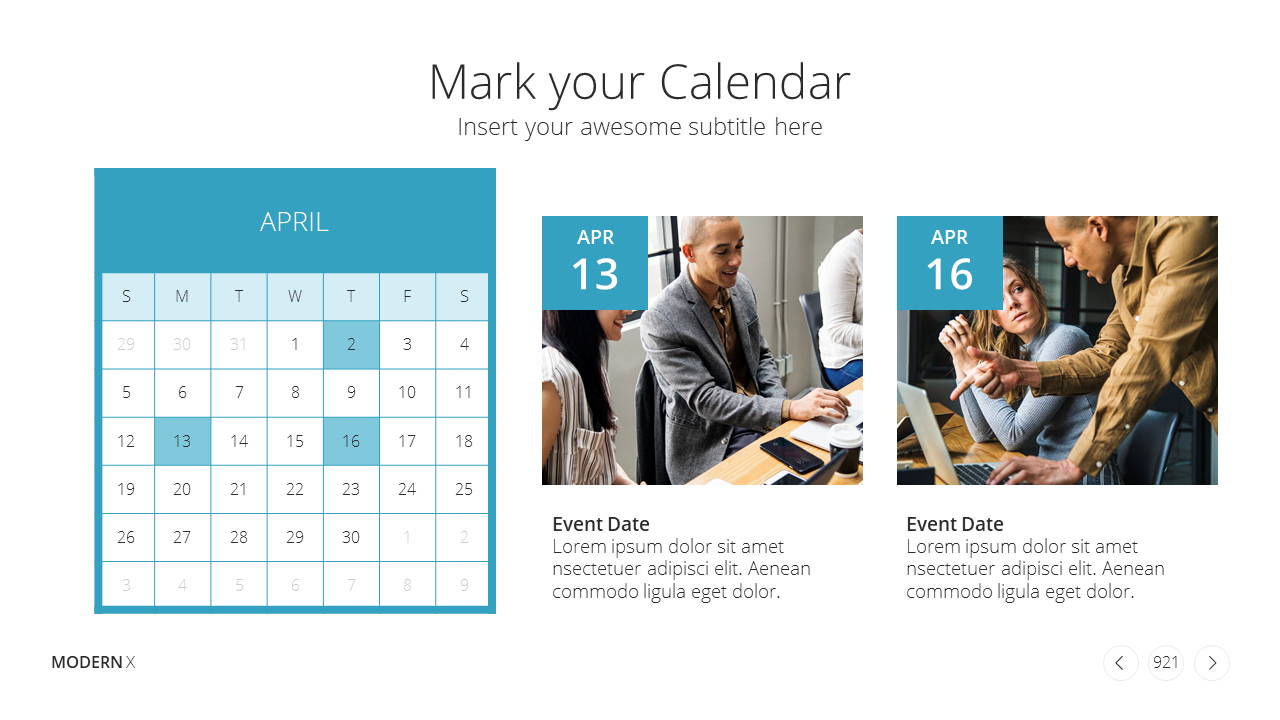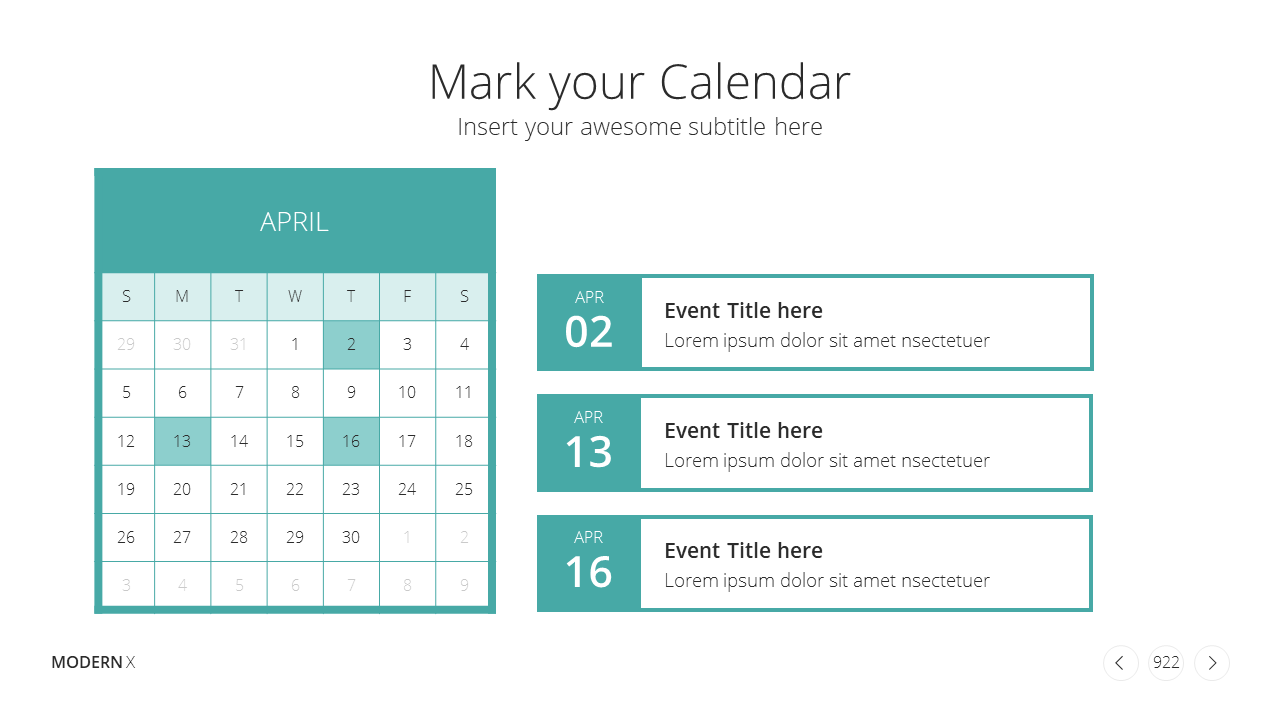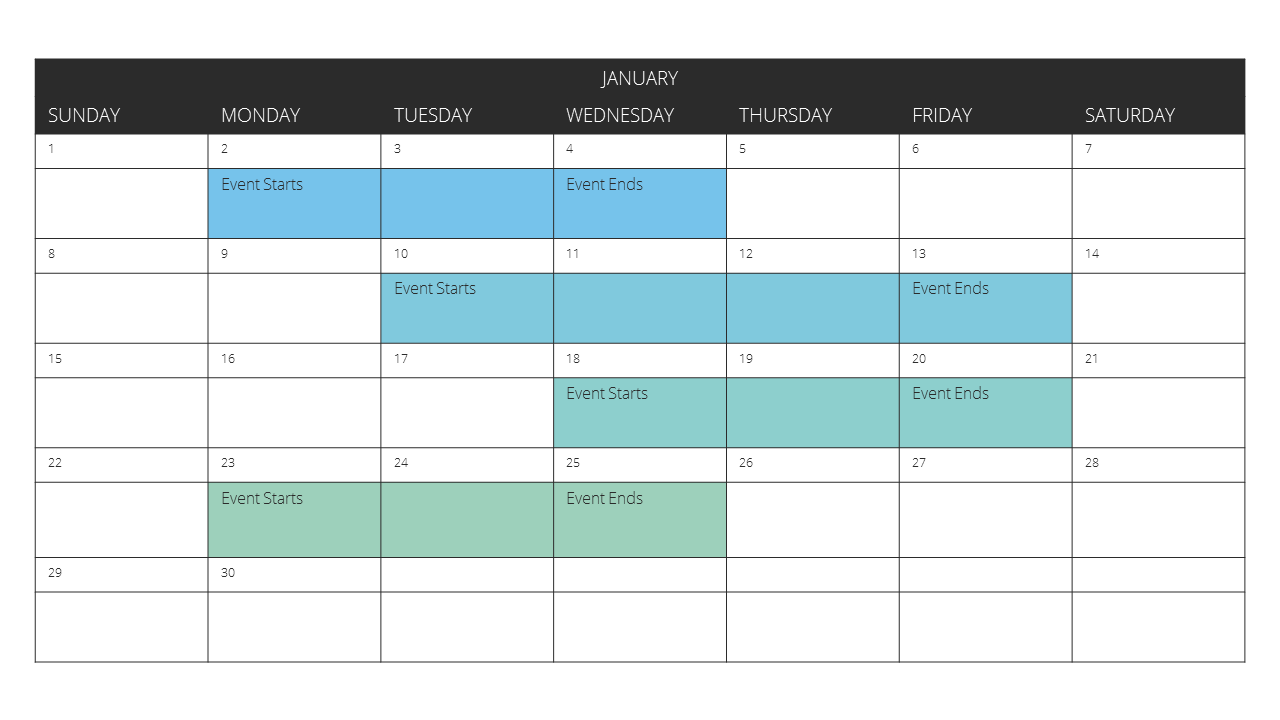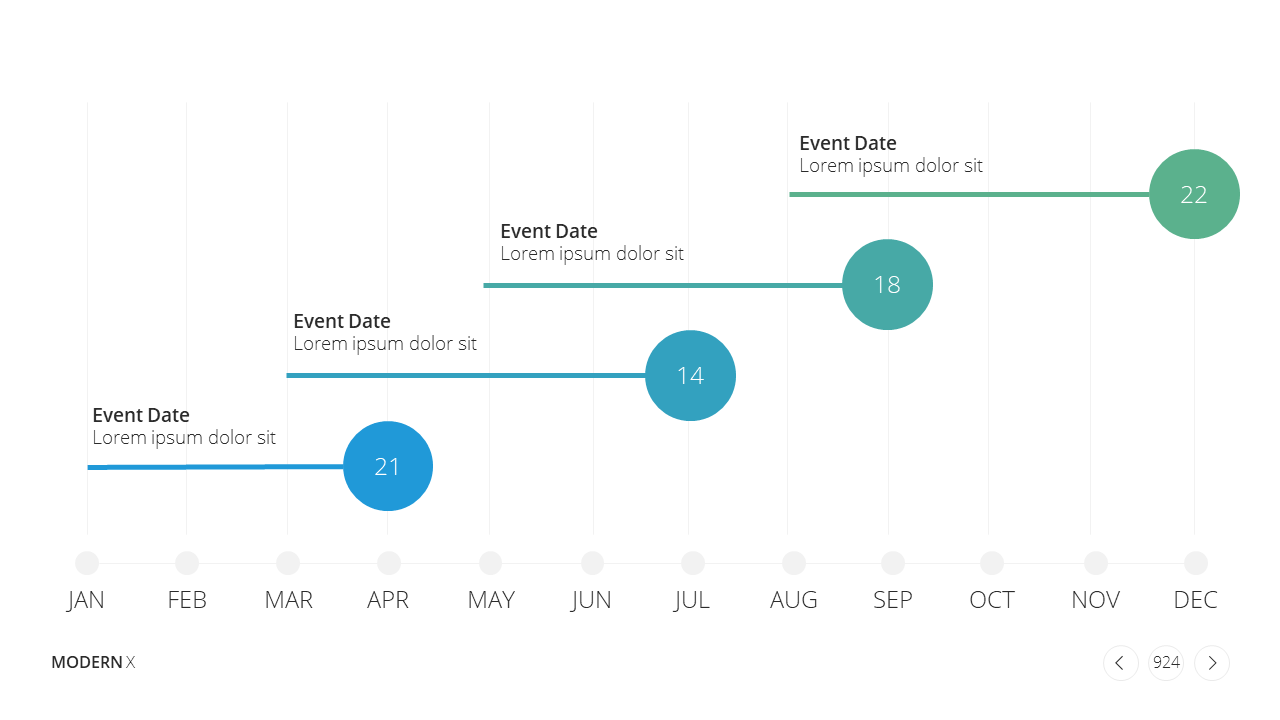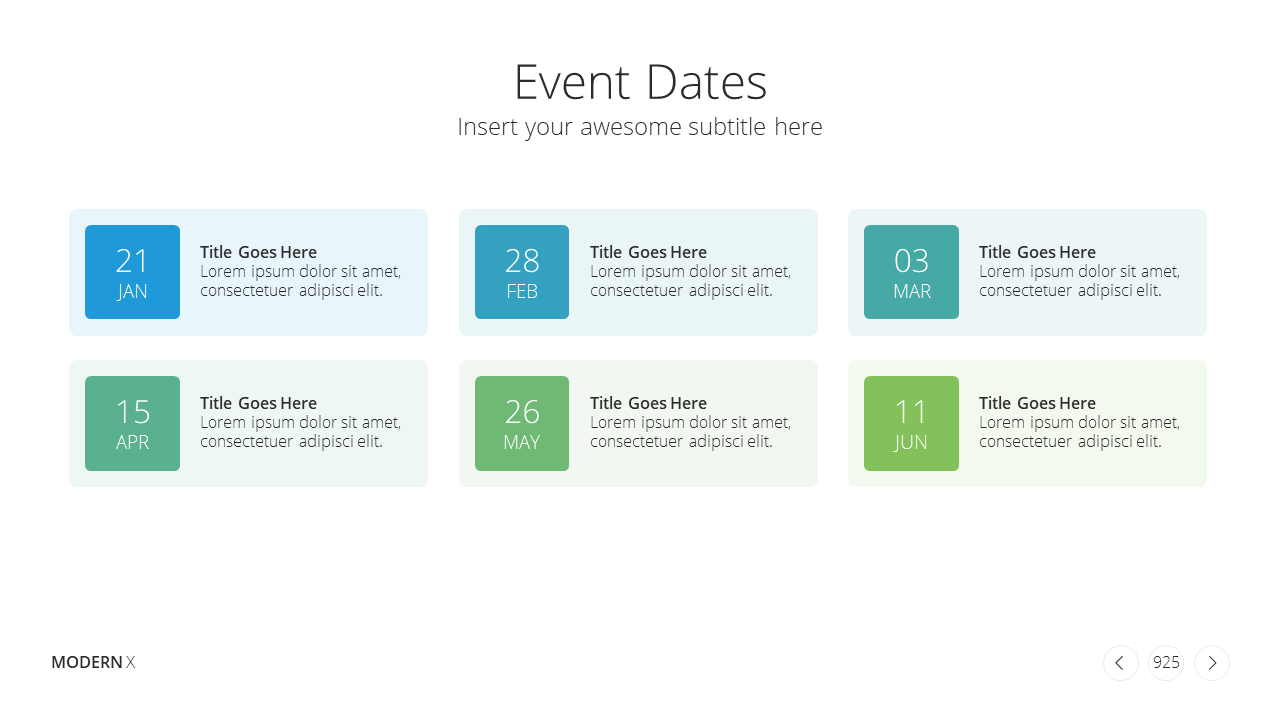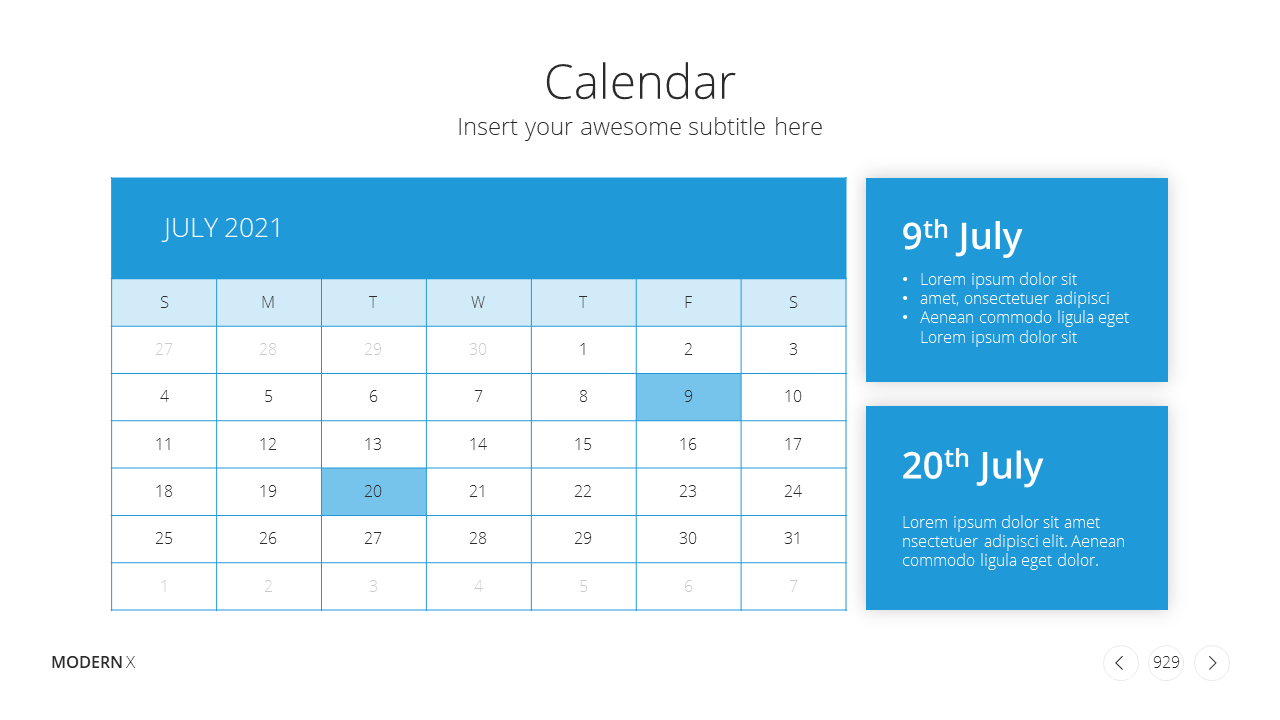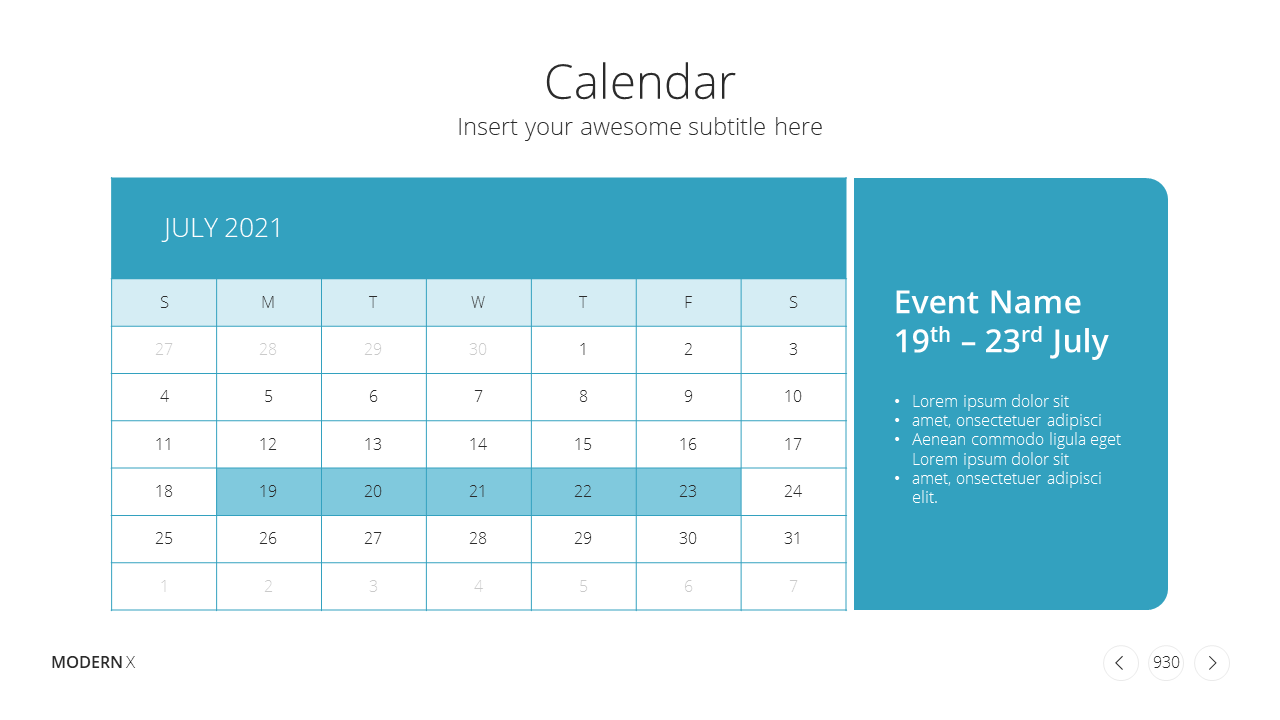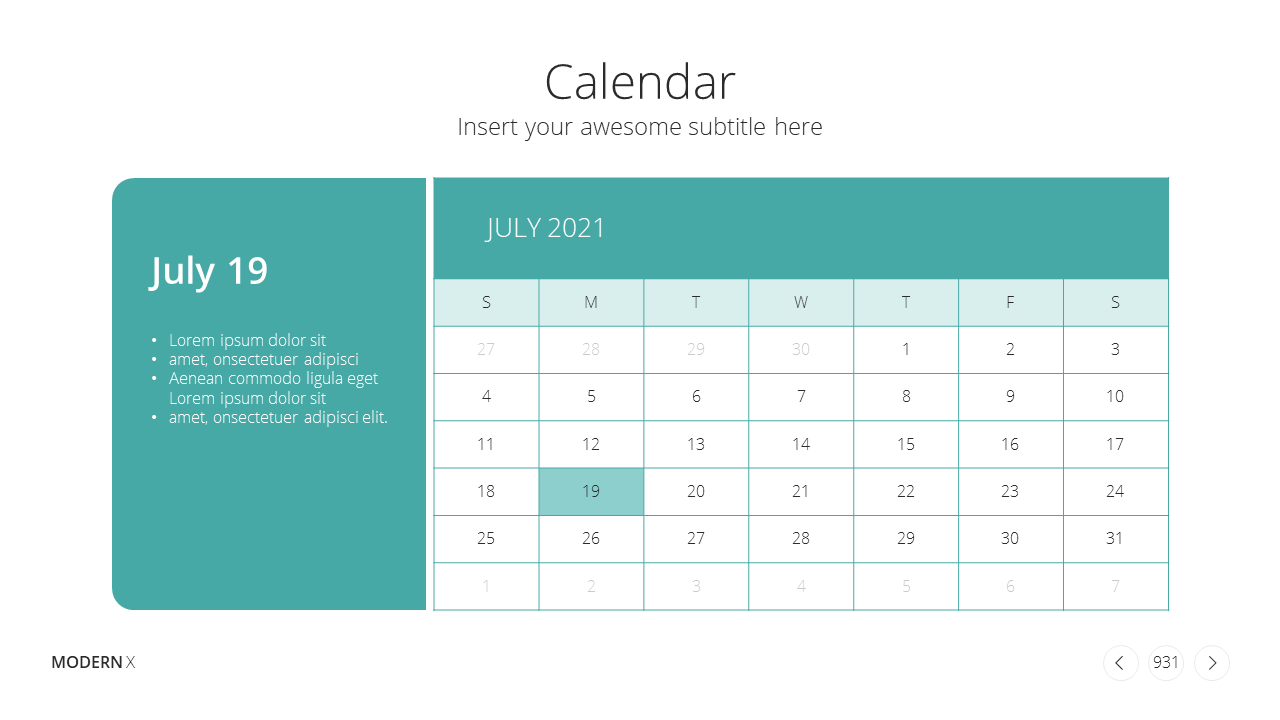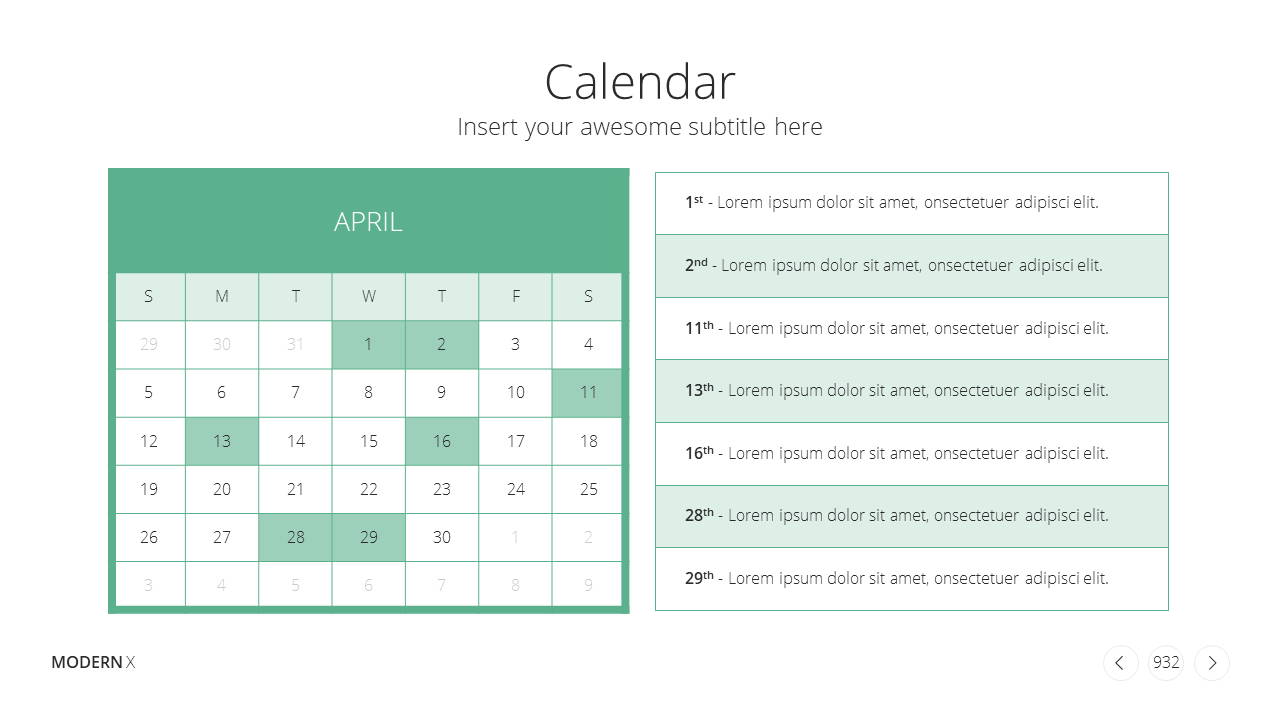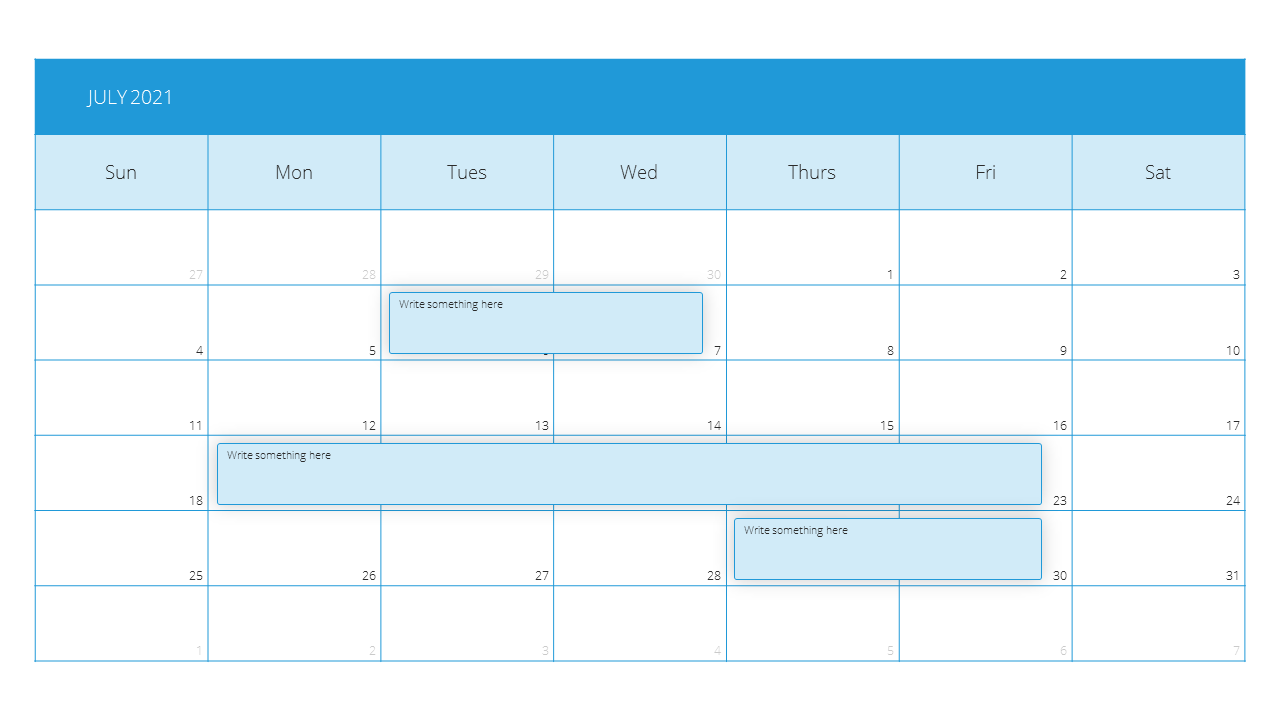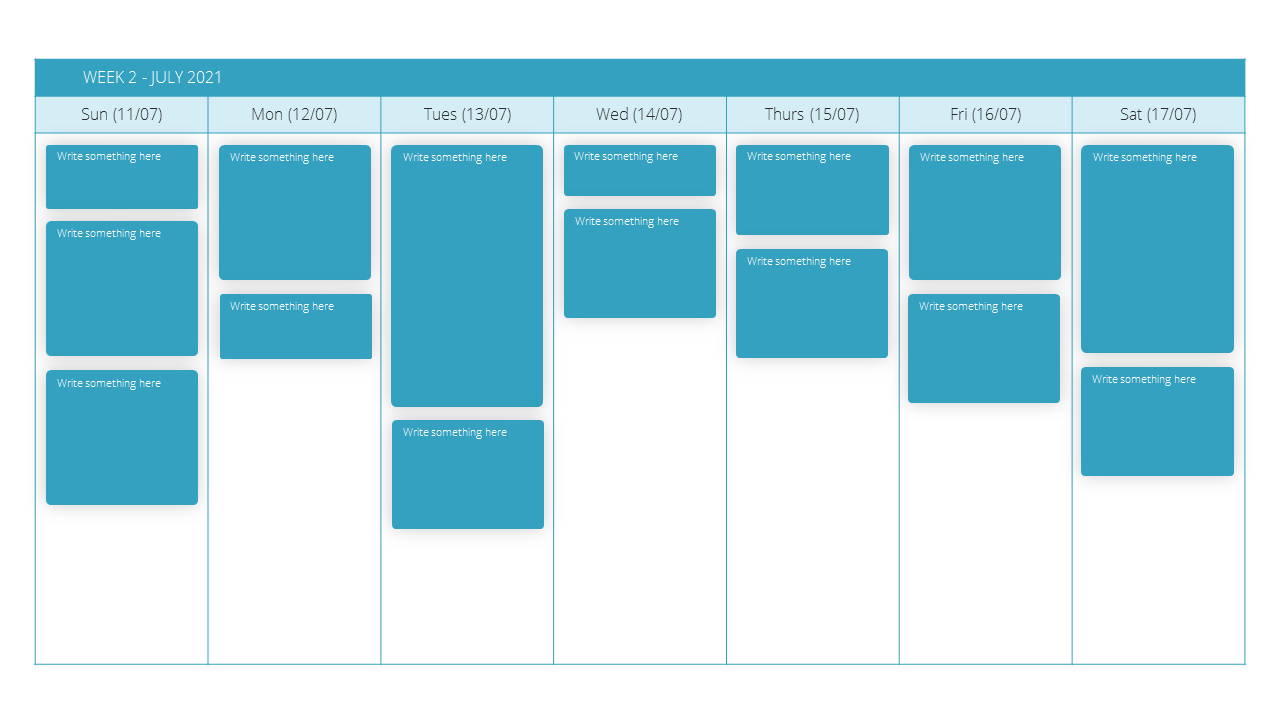 Build a Stunning Presentation using our template's category in 4 Easy Steps
Creating a beautiful presentation using our template is as easy as the 4 steps as shown below: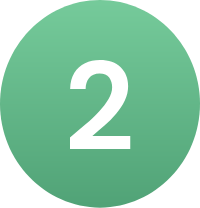 Edit the Content and Images of the selected category slides to your own preferences.
...and you created yourself a beautiful and stunning presentation slide easily.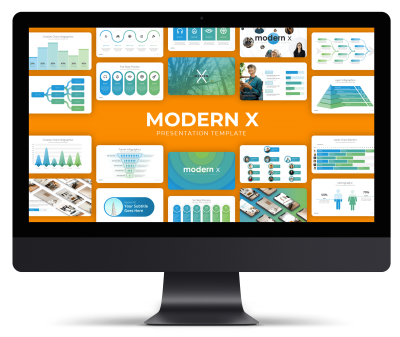 Modern X Multipurpose Presentation Template
Get yourself a Modern and Professional template that helps you to create stunning presentations.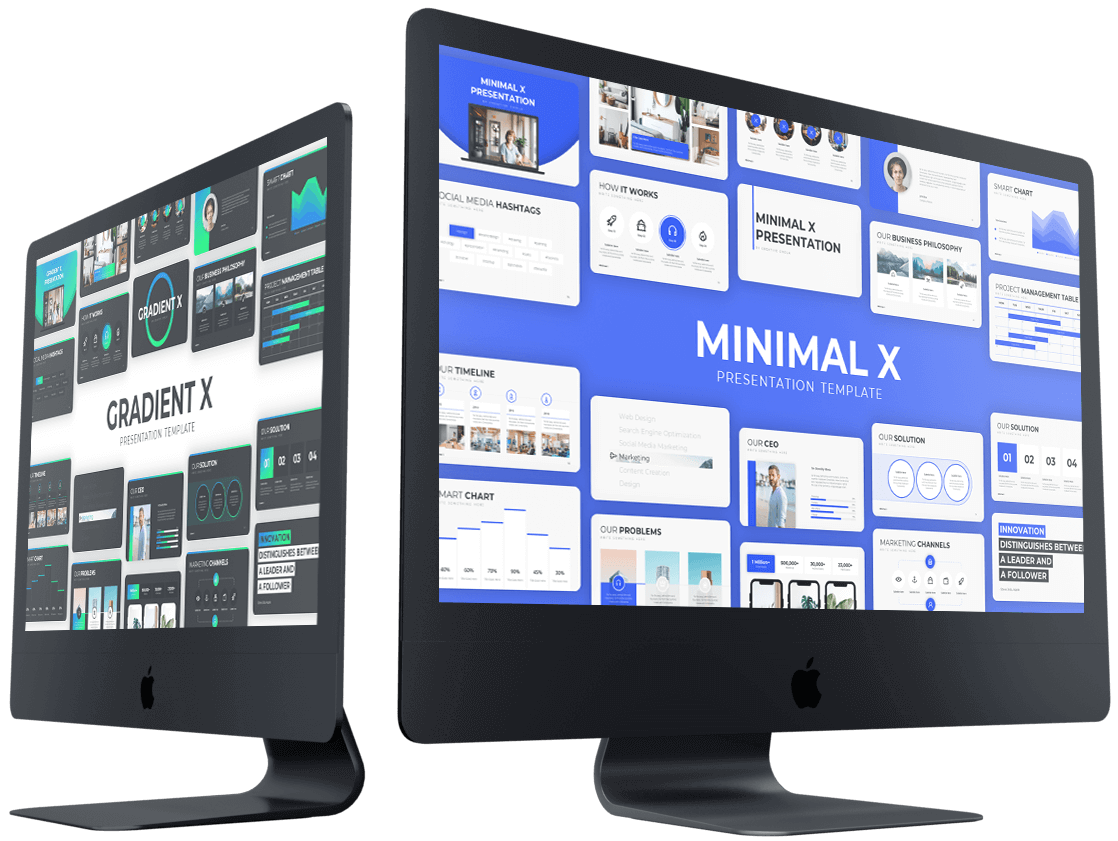 Minimal X Multipurpose Presentation Template
Get yourself a Premium and Minimal template to uplift your presentation standard.