Bell Curve Infographics Slides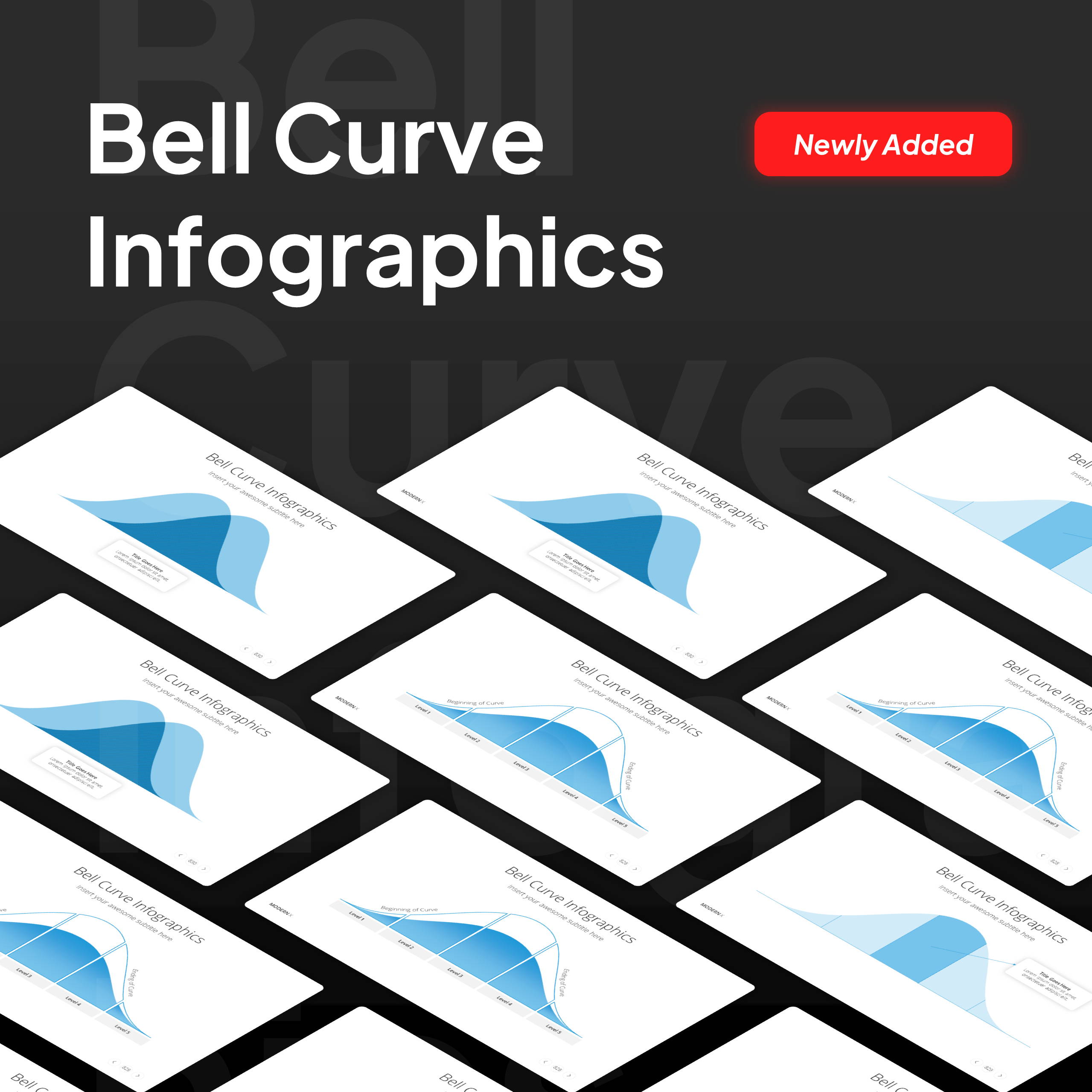 The Bell Curve Infographics are inspired by the standard bell curve which is one of the most popular distribution curves used in Statistics. The Bell curve has a separated section in it to describe the details of each stage. This is useful to represent data that has a peak momentum/stats or level-based data. We also provide an overlapping Bell Curve infographic that's useful to showcase the union or intersection of two pieces of information.
Bell Curve Infographics Slides Included
The following are the different Bell Curve Infographics slides included to build a stunning presentation easily using our templates.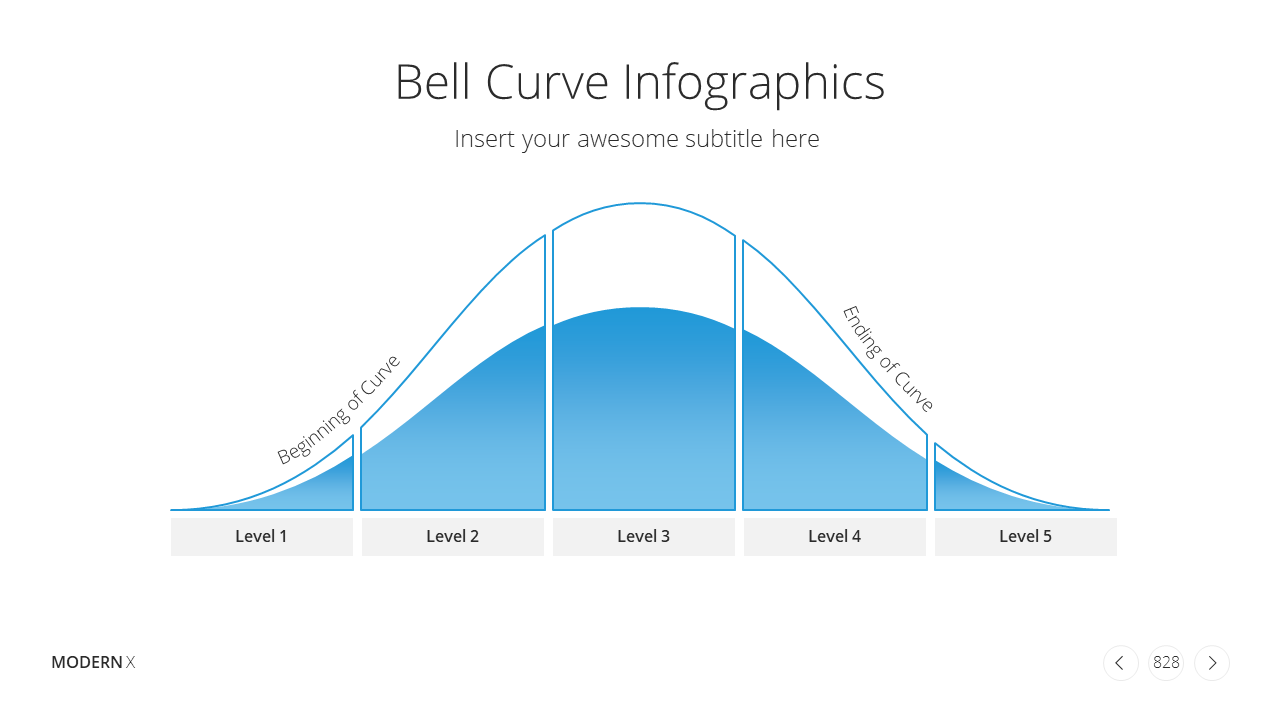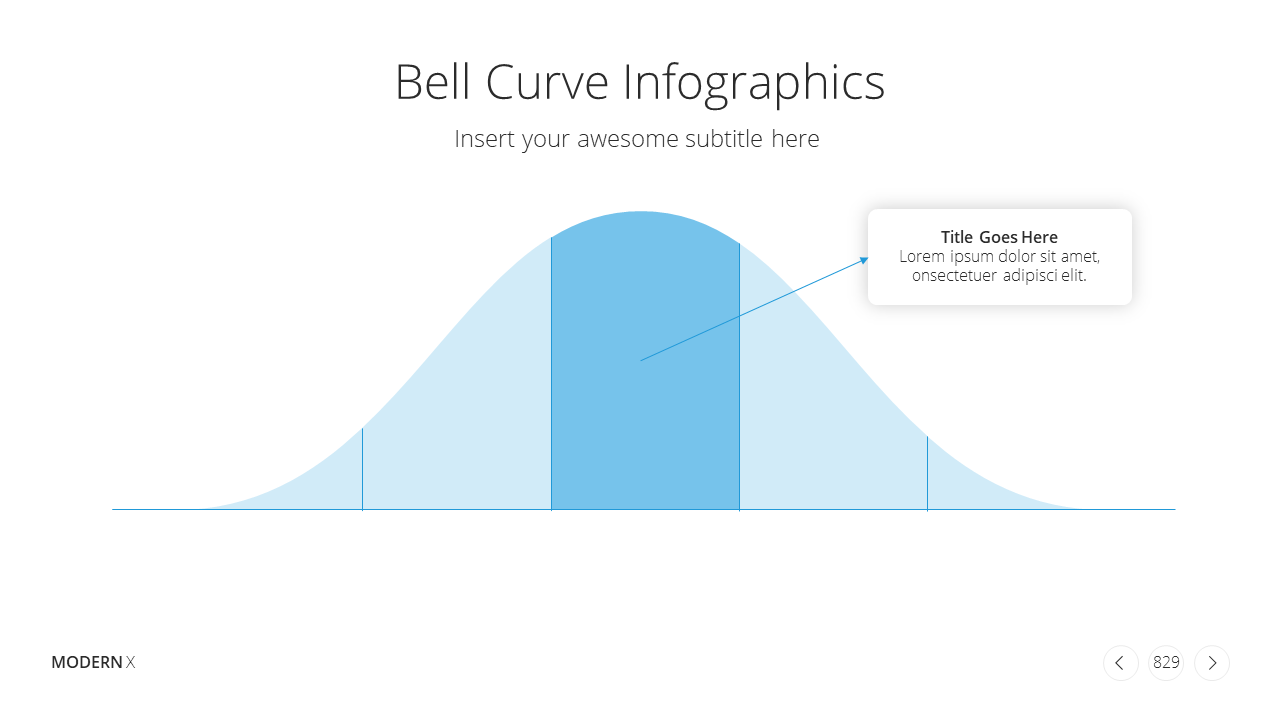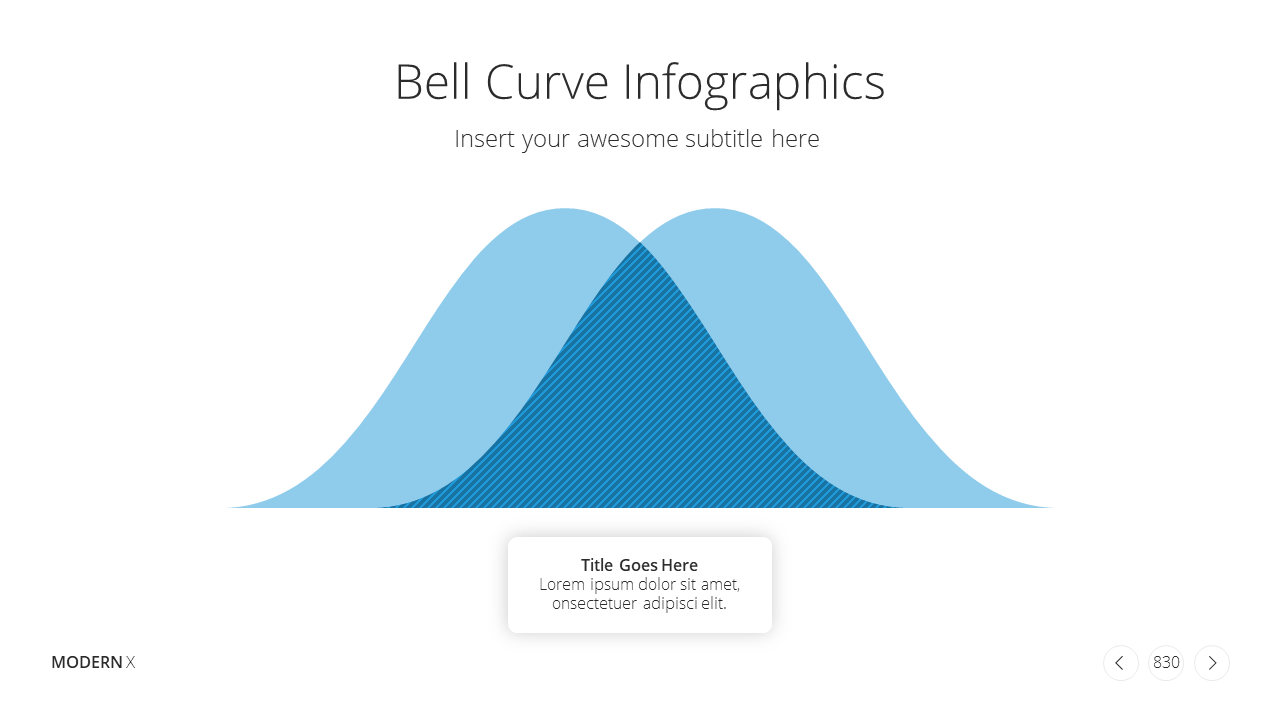 Build a Stunning Presentation using our template's category in 4 Easy Steps
Creating a beautiful presentation using our template is as easy as the 4 steps as shown below: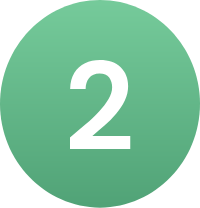 Edit the Content and Images of the selected category slides to your own preferences.
...and you created yourself a beautiful and stunning presentation slide easily.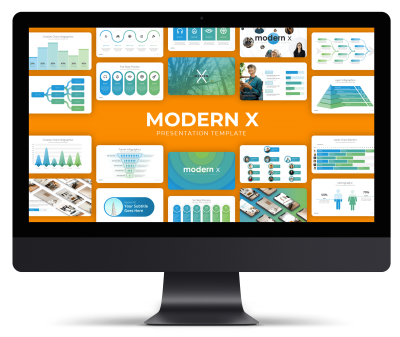 Modern X Multipurpose Presentation Template
Get yourself a Modern and Professional template that helps you to create stunning presentations.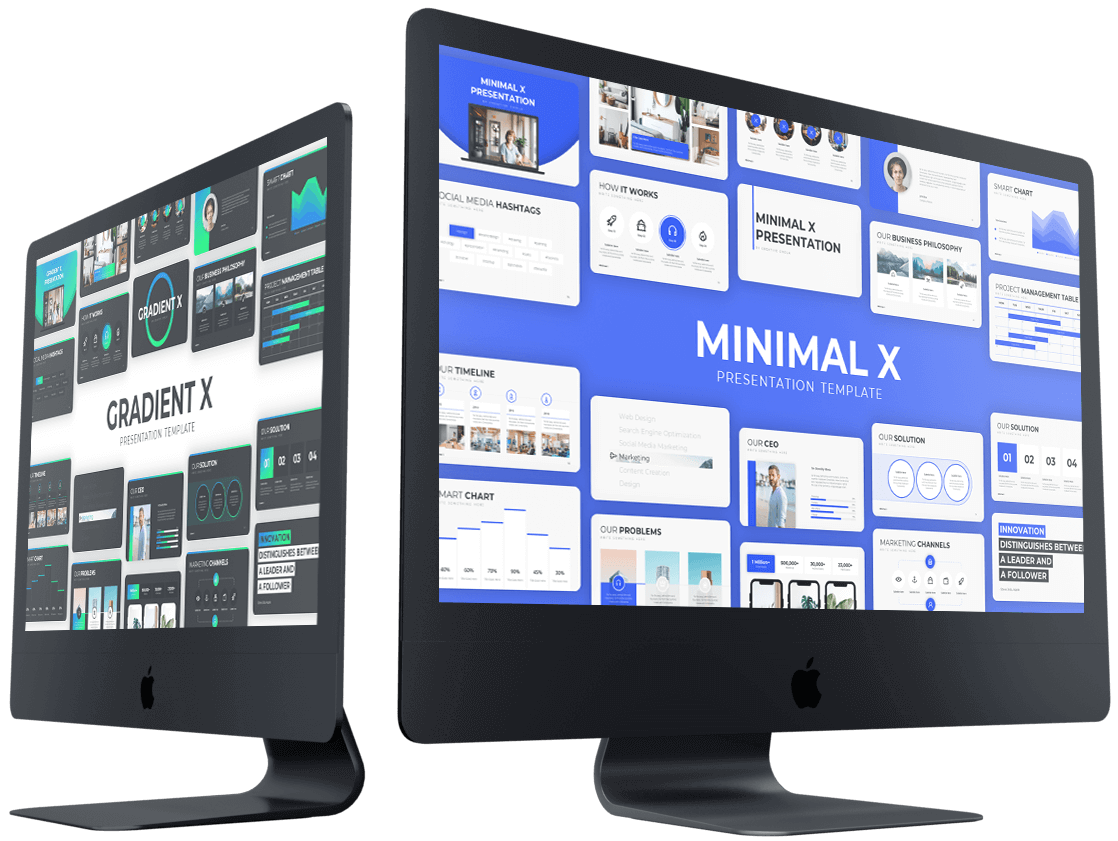 Minimal X Multipurpose Presentation Template
Get yourself a Premium and Minimal template to uplift your presentation standard.